Do I Need to Relocate Downspouts for Concrete or Paver Driveways?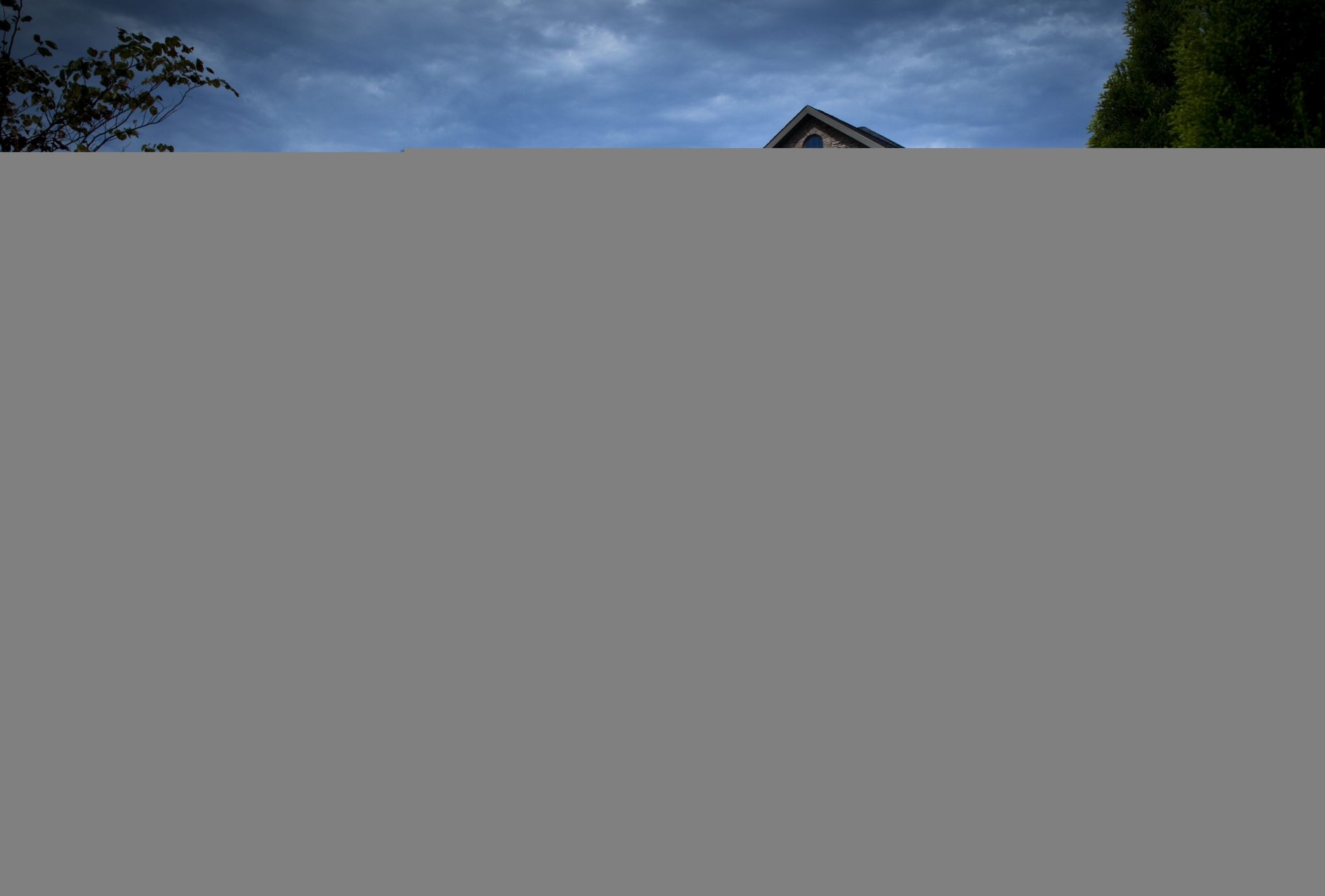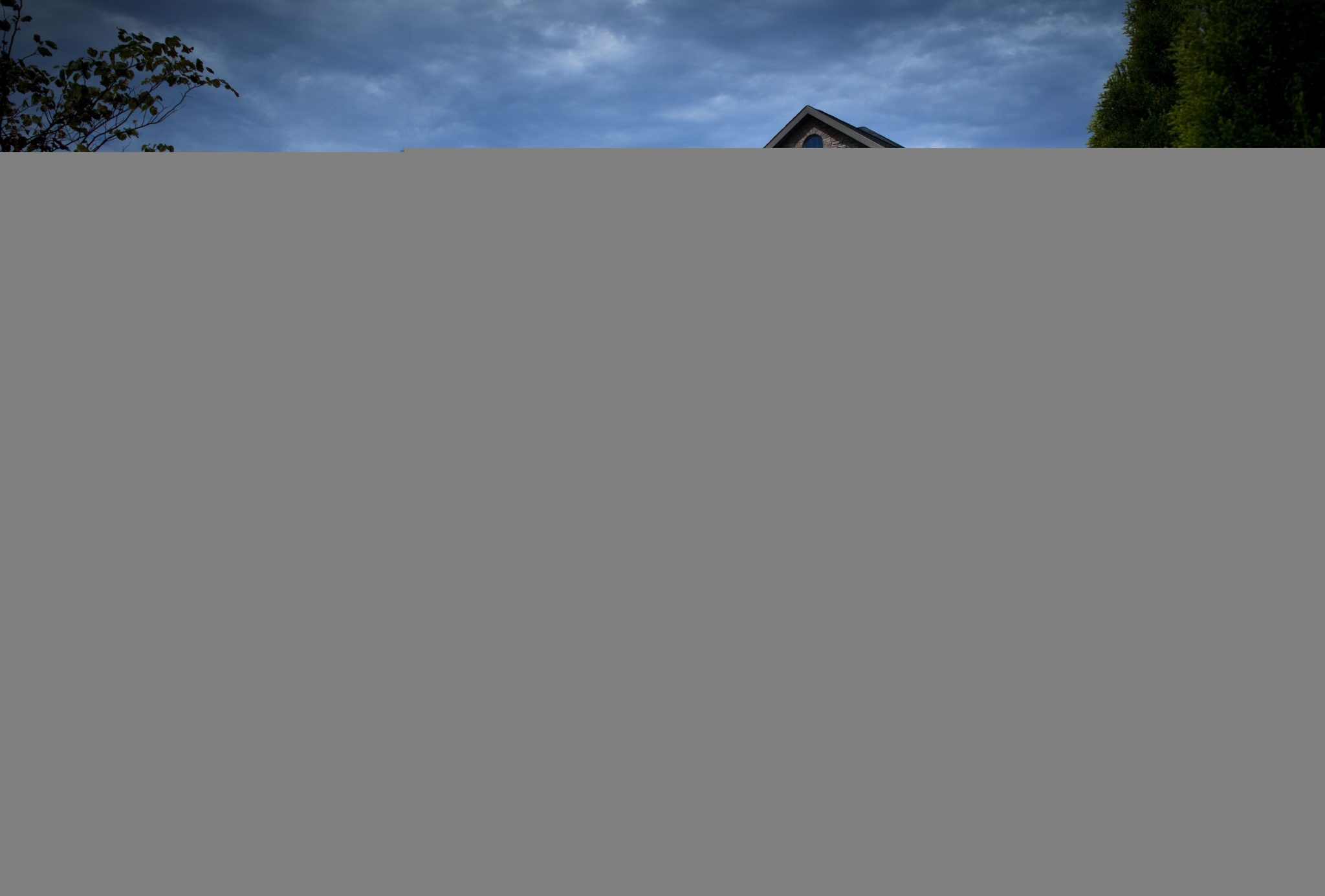 If you are planning on installing a slab concrete, stamped concrete or paving stone driveway or patio, drainage is an important consideration. While most of us are aware that proper grading is essential, fewer of us realize that ground-level drainage is only part of the equation. We also need to consider the gutter drainage system collecting water from the roof.
In most cases, particularly when it is not a custom-built house, the roof drainage system consists of gutters that lead to downspouts that release water near the foundation of the house. They often have diverters to direct the water away from the foundation or into a nearby flowerbed.
Water from downspouts is often diverted away from patio areas, but many builders do not pay as much attention when it comes to areas near driveways. This often means that water from downspouts comes out directly onto these hardscapes.
This is a common occurrence and is not necessarily a big issue, but there are a few reasons why you may want to avoid this by relocating downspouts. To begin, downspouts are not always that attractive, so if you are installing a beautiful, new driveway or patio, you may want to relocate the downspouts simply to help ensure the visual appeal of your home's façade or your outdoor living area.
Excessive water can also cause over-saturation issues on almost any type of pavement and could wear away joint sand between pavers over time. Additionally, if you have ever looked at water collected from a roof in a bucket or rain barrel, you know just how dirty and debris-filled that water can be. If that water comes out of a downspout and onto your driveway or patio, it can leave a mess that you will then have to clean up and, if you are not diligent about cleaning the area, it can lead to staining, particularly on concrete surfaces.
While you may be able to remove these stains, you can always replace joint sand and debris generally requires simply being cleaned up, you can avoid all of this by relocating or rerouting your downspouts to avoid excessive, dirty water being introduced to your driveway or patio.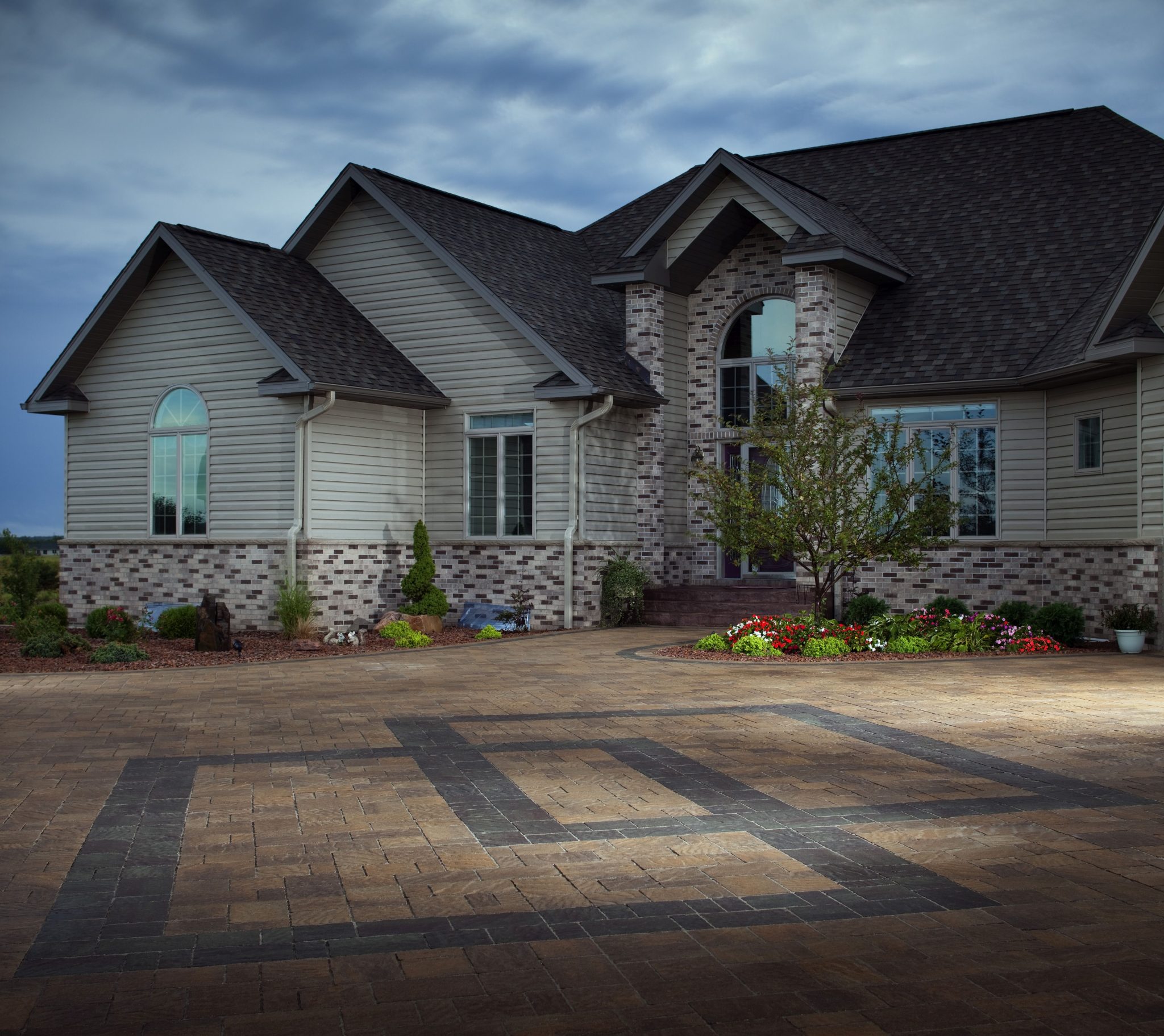 How to Reroute or Relocate Downspouts
If you are investing in a concrete or paving stone patio or driveway, it is worth spending a bit extra to relocate or reroute your gutter downspouts. This could involve something as simple and inexpensive as installing rain barrels or it could be a more in-depth approach, such as running your drainage under your hardscape.
Here are seven ways you can divert water away from your paving stone or concrete patio or driveway to avoid over-saturation, staining and the need to replace joint sand.
1. Divert downspouts to nearby flowerbeds.
One of the easiest ways to avoid potential issues from gutters is to use diverters to guide the water into a nearby flowerbed or onto your lawn. Diverters and extenders are widely available and handy homeowners can complete this option as a do-it-yourself project.
2. Install rain barrels.
Installing rain barrels requires only minimal rerouting to direct the water from your downspout into the rain barrel. This is another option that you can likely do yourself. One potential issue with rain barrels is that you may not like how they change the look of the front of your home or your outdoor living areas. There are lots of styles and colors available, so shop for options that complement your home's architecture and landscaping.
3. Install permeable pavers.
You can use permeable pavers for your entire driveway or just in areas that require better drainage. Permeable pavers allow rainwater to filter through or between the stones to return to the soil. This can help avoid runoff and helps return water back to the soil instead of into a storm drain.
Learn more about this paving stone option:
What Are Permeable Pavers?
Permeable Pavers Installation Guide: PRO Tips + Advice
4. Plant a rain garden.
Creative landscaping is a great way to avoid drainage issues while beautifying your yard. Purposefully designed rain gardens can help with this by providing an area where water can be diverted that will foster proper reintroduction of the water into the soil in a timely manner that helps avoid pooling and runoff.
5. Include a dry creek bed in your landscape design.
A dry creek bed can serve two purposes in Southern California gardens. The first purpose, which is most relevant to this discussion, is to provide a place where water from downspouts can be diverted and allowed to slowly filter into the soil as it runs through the creek bed. While achieving this functional purpose when it rains, a dry creek bed can also provide the look and feel of a water feature without actually requiring water. This is a great option for drought-friendly landscape designs.
6. Install a French drain.
These perforated pipes are placed below ground level and are generally disguised by gravel. Water from your downspouts filters through the gravel and into the pipe, which can then deliver your water to rain catchment system or simply away from your hardscapes. One of the bonuses of choosing a French drain is that it can be incorporated into the design of your patio or driveway.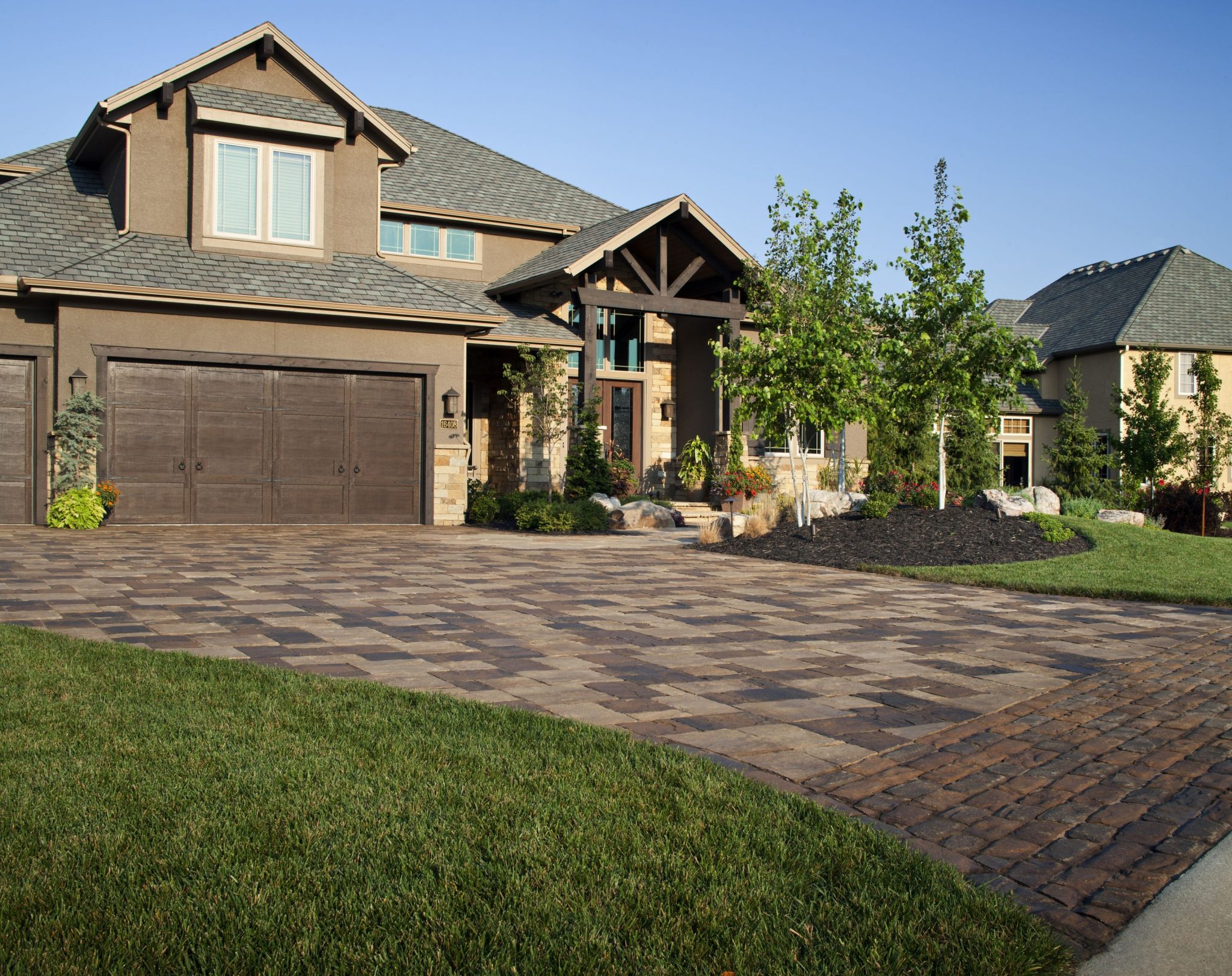 7. Take your drainage underground.
A more expensive – but also more attractive – option is to run the drainage under your patio or driveway to deliver the water to a storm drain, lawn area or drainage swale. This is a common practice and, when done right, can offer an efficient, mostly out-of-sight way to control gutter drainage. There are, however, a few things to consider.
If inexperienced landscapers or hardscape contractors dig down too much to install the drainage pipe or do not install it properly, this can later result in settling. It is also possible that the pipe beneath the hardscape can break, leak or become too clogged with debris to be successfully snaked. If this occurs with a pipe that is installed under a concrete slab or stamped concrete, you will need to remove the concrete to complete repairs. Once you have fixed the drainage issue and repaired the concrete, you can be fairly certain that the repaired area will not match the surrounding, original concrete.
One way to avoid this particular issue is to install a paving stone driveway if you are choosing underground drainage. If a pipe is leaking or damaged, you can simply have the paving stones removed to complete the repair, and then have them put back to have a reconstructed patio or driveway that looks just as it did before.
It is incredibly important that this type of drainage system is properly installed, so this should not be completed as a do-it-yourself project unless you are particularly skilled and knowledgeable about grading and drainage.
Paver Perfection
Our paver professionals will design and build the patio, pathway, or driveway you've always dreamed of.
View Services