10 Winter Cocktails for Outdoor Entertaining (Recipes + Tips)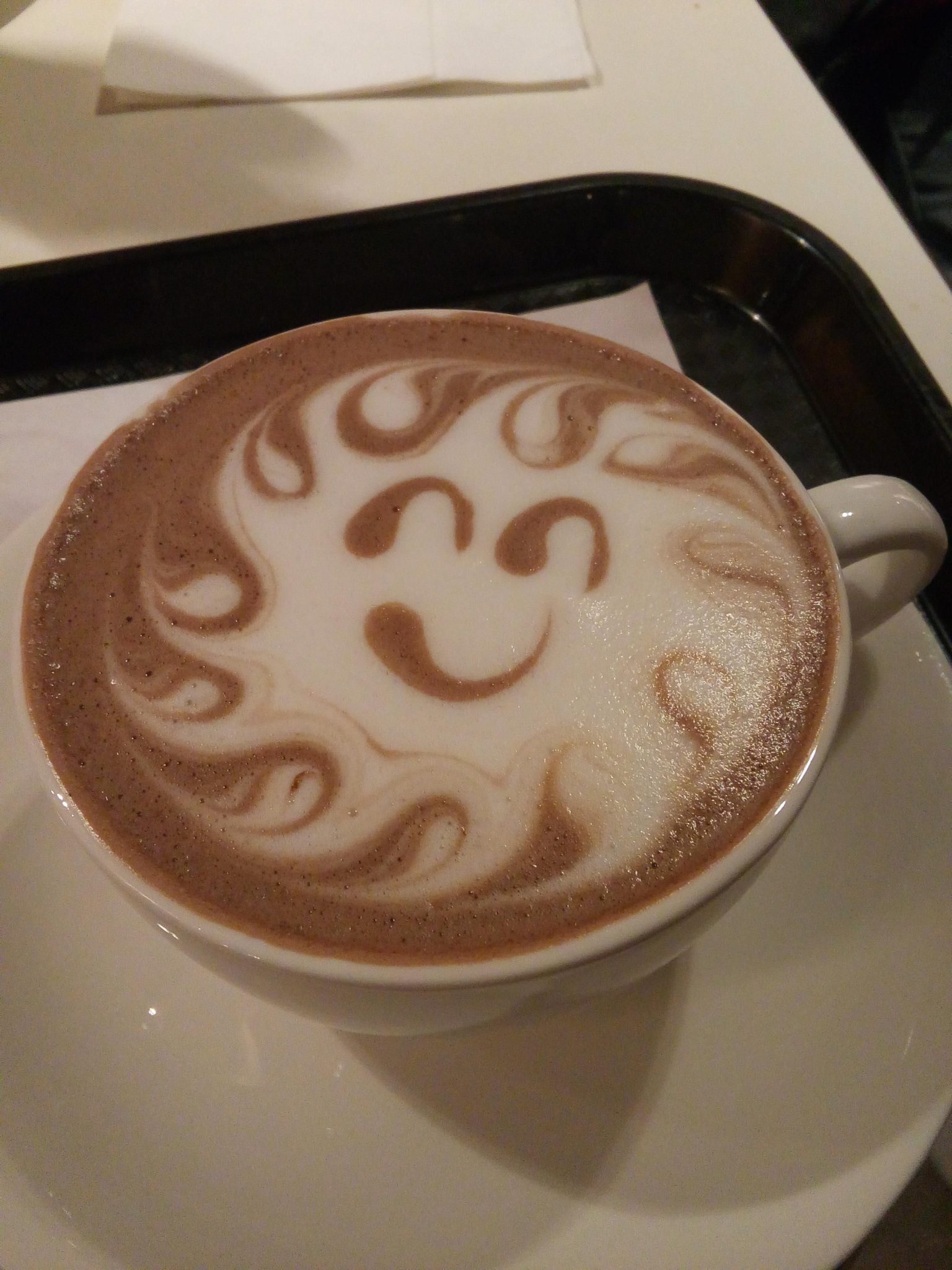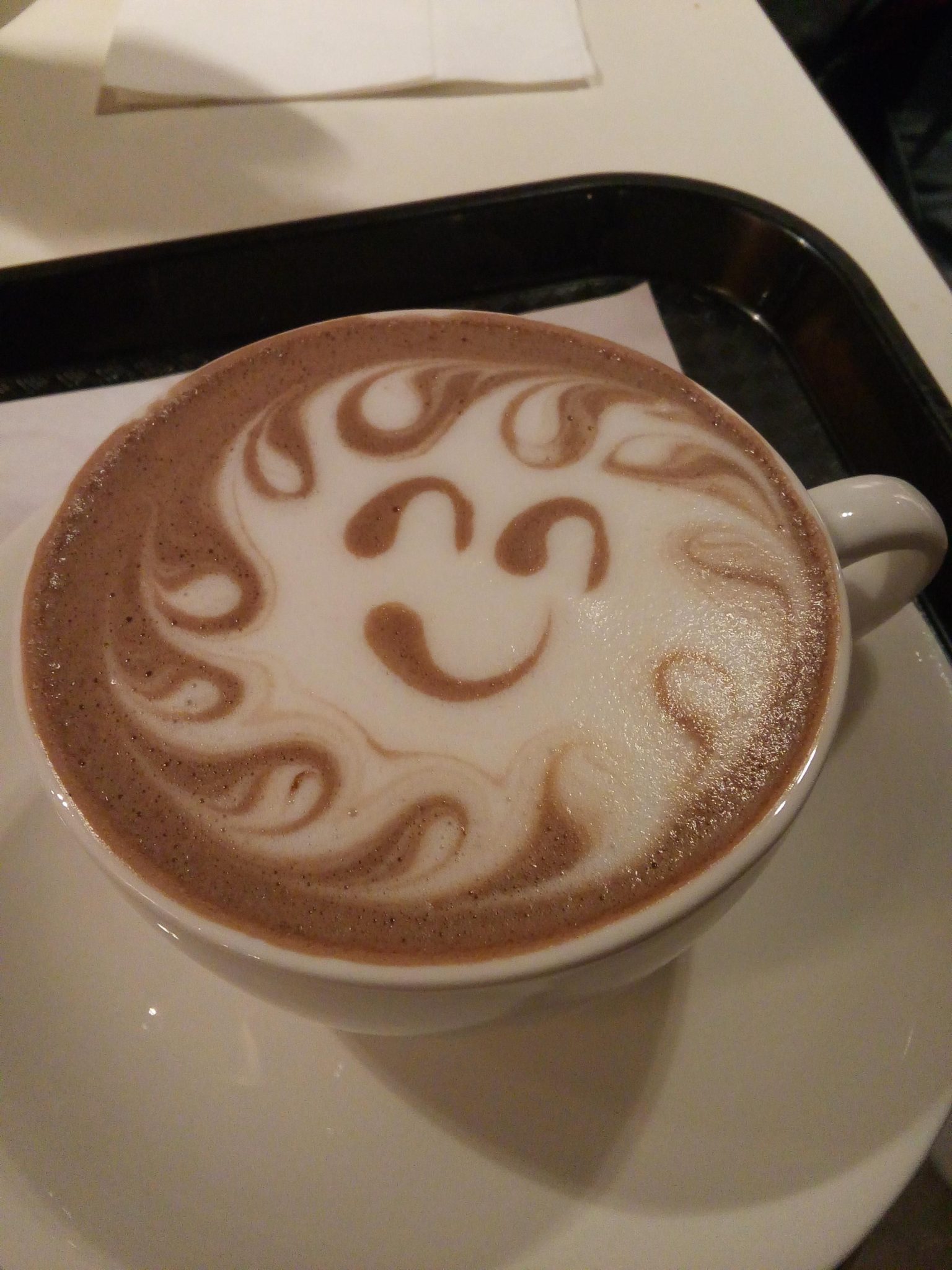 There are many things that go into planning the perfect holiday party or winter gathering. Feeding your guests, keeping them warm and making sure they have a great, memorable time are high on the list. You can keep your guests warm by gathering around the fire pit or cozying up to your patio fireplace. Or you can keep them warm in a different way by offering up some warming winter cocktails that are sure to be memorable all on their own.
Below, you will find 10 winter cocktail recipes to get you started, but keep in mind that you can make almost any drink a holiday treat by adding festive garnishes, such as cinnamon sticks, cloves, star anise pods or cranberries.
10 Winter Cocktails
1. Hot Toddy
Hot toddies are often thought of as home remedies for the cold and flu, but this warm, spiked beverage is also a great way to warm up guests on a winter night.
Here is a basic hot toddy recipe you can whip up the next time you need to take the chill out of a cold evening.
1.5 ounces bourbon
3 ounces hot water
1 teaspoon honey or agave nectar
Mix these ingredients in a mug, and then garnish with a slice of lemon, a sprinkle of nutmeg and a cinnamon stick.
2. Whiskey Sour
A whiskey sour is not a warm drink, but it is the perfect choice for a cold drink to serve on a cold night. An added bonus with this one is that you can make a whole pitcher and set it in the middle of the table for your guests to continue serving themselves while you catch up on the most recent gossip.
All you need for this one is your favorite whiskey, lemon juice and sugar.
Mix about 1.5 to 2 ounces of whisky with the juice of one lemon and about a teaspoon of sugar. Shake, pour over ice and garnish. Skip the customary maraschino cherry and opt for fresh cherries instead.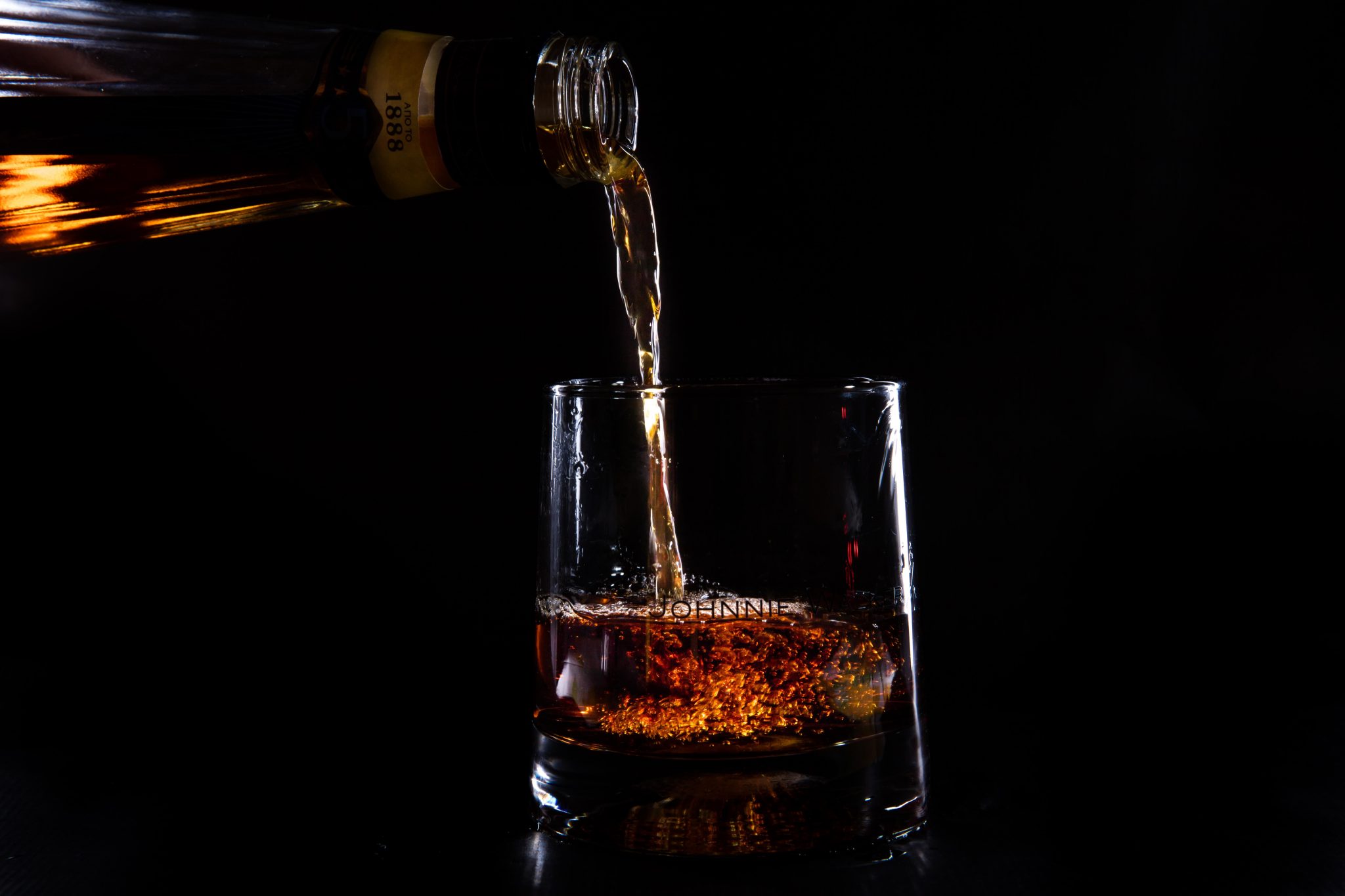 3. Amaretto Sour
For some, an amaretto sour is even more warming to the soul and an ideal adult beverage to sip around a fire pit with friends.
This super-simple drink is perfect for hosts that do not fancy themselves bartenders and just need to get the job done while looking as hip as possible.
All you need for this one is amaretto, sweet and sour mix and your garnish. Throw some ice in your shaker, add a shot of amaretto, follow that with a heavy splash of sweet and sour mix, shake and serve. Again, skip the maraschino cherries and garnish this one with a fresh cherry and a slice of orange.
4. Amaretto Coffee
If the almond flavor of amaretto sounds like just what you need but you were hoping to serve hot winter cocktails to your guests, amaretto coffee is your answer. Plus, it is so incredibly easy to make that you can whip these up all night without missing out on any of the conversation happening on your patio.
Simply add a shot of amaretto into a mug of hot coffee, layer on some whip cream and quickly become your friends' new favorite party host.

5. Irish Coffee
While we are on the topic of spiked coffee recipes, we definitely cannot leave out the tried-and-true classic, Irish coffee.
This one is almost as easy to make as amaretto coffee but has a much different flavor. For this one, add 1.5 ounces (one shot) of Irish whiskey and 1.5 ounces of Irish cream liqueur to a mug of hot coffee. Top with whipped cream and a sprinkle of nutmeg and serve. If you want to get a bit more festive and fancy, you can grate fresh nutmeg onto the drinks as you serve them to your guests.
6. Mulled Wine
Mulled wine is a fall favorite, but you can carry it right through Christmas and make it a staple for all of your holiday parties.
One of the nice things about this warm, inviting drink is that you can start it earlier in the day and let it simmer in your slow cooker while you take care of other party prep. While this one does take a little more prep than some of the other drinks on this list, the sweetly spicy flavor is well worth the extra effort.
Here is what you do for this one:
1. Pour one bottle of red wine into your slow cooker.
2. Add ¼ cup agave nectar or honey.
3. Add two or three star anise pods and 2 or 3 cinnamon sticks.
4. Slice an orange (leave the peel on) and add it to the wine.
5. Allow this mixture to simmer in your slow cooker for at least a few hours before serving.
To keep things festive, garnish each glass of mulled wine with a cinnamon stick.
If you do not have a slow cooker, you can also simmer this concoction on the stove for 30 minutes to two hours to let the flavors mingle.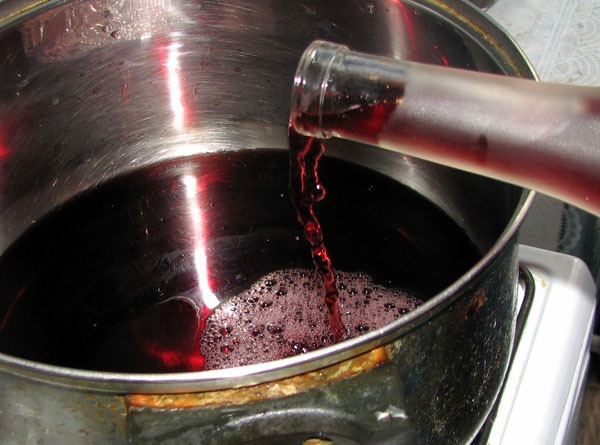 7. Spiked Hot Chocolate
There are a lot of directions you can go in here. You could go for a minty-chocolate beverage, something along the lines of amaretto and cream, or you can opt for this simple, festive choice.
Mix one shot of tequila and one tablespoon honey or agave nectar into your favorite hot chocolate made with dairy or non-dairy milk. Top it with whip cream, add a cinnamon stick and shave a little chocolate and cinnamon on top.
While these might just become your guests' new favorite winter cocktails, one nice thing about this one is that you can skip the alcohol and hand out hot chocolate to underage guests if it is an all-ages soiree.
8. Hot Buttered Rum
If you love rum and you love butter but have never considered combining the two, now is your chance. To make a simple hot buttered rum that is sure to warm up your guests, here is what you need:
Hot water
1.5 ounces spiced rum
1 tsp agave nectar or honey
½ to 1 tsp unsalted butter
Add the rum, agave nectar and butter to your mug, and then fill the mug with hot water. Stir until the butter is dissolved, garnish with a cinnamon stick and serve.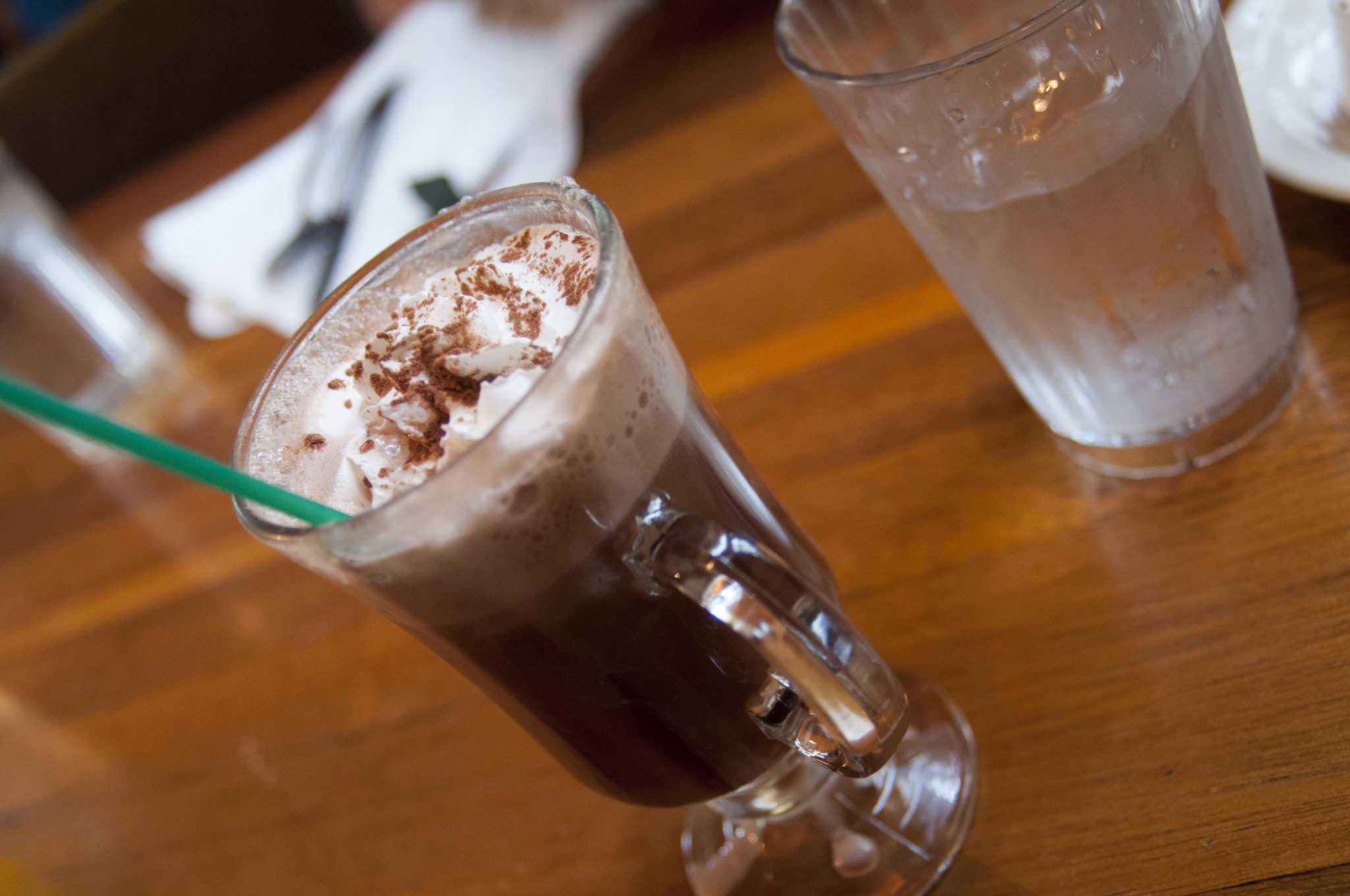 9. Spiced (and Spiked) Cider
This is another one of those winter cocktails that you can do several ways, but here is a basic recipe that you can customize as needed.
You are going to need to get out your slow cooker again or simmer this in a pot on the stove.
If you are only making a single drink, you just need one shot of rum and enough apple cider to fill your mug; however, you can make a larger batch of this before your party to make your hosting duties easier.
When determining how much to make, add one shot of rum and about six ounces of apple cider per drink you plan to serve. Then add one to two cinnamon sticks and a few cloves. Simmer for at least an hour to let the spices mingle with the cider and rum.
To make this even easier, you can just use a shot of spiced rum and add it to some hot apple cider, which allows you to skip the spices and simmering completely.
10. Sangria
Sangria is a festive treat you can serve any time of the year, but you can make yours a Christmas delight by adding some seasonal flair. Sangria always starts with wine. After that, you can add things like brandy or ginger ale, or you can keep things really simple by just mixing wine and orange juice. After you choose your liquids, you can cut up just about any fruit you have on hand and add it to the mix. Oranges and lemons are customary, but you can add a little holiday cheer by throwing in cranberries and cloves.
It is best to mix your sangria the night before your party and keep it in the refrigerator until just before your guests arrive. You can then put it in a pitcher or a large drink dispenser for an easy winter cocktail your guests can serve themselves.
Additional Outdoor Entertaining Tips
Photo Credits (in order of appearance): morgueFile, maggieau124; morgueFile, fmfm166; Wikimedia Commons/jules; Wikimedia Commons/Loyna; morgueFile, Linzi