Retirement Planning for Homeowners
When most of us think of retirement planning, we think of securing our financial future with smart investments, a solid savings plan and ensuring that we will continue to have our healthcare expenses covered as they increase.
This is all central to successfully entering retirement without financial stressors, but it is not the only area of concern as we age. We must also make sure our homes will allow us to maintain our everyday functions and tasks, to foster physical and mental wellness through activities and socializing, and to make sure that we can enjoy our retirement years to the fullest.
To this end, here are 10 tips for preparing your home and yard for the years to come.
Retirement Planning for Homeowners: 10 Ways to Prepare Your Home
1. Make sure you are in the right house.
Before you starting making changes to your home or yard, you need to make sure you are in the right house. Does your current home have a lot of stairs? Is this the home you raised your family in and now it is much too big for just you or you and your partner?
Bigger houses require more maintenance, cost more to heat and cool, and require more time to clean. So, if your house is much larger than you need it to be, it might be time to consider selling and moving into a house that is the right size for this stage in your life. Of course, if you have family or friends who visit often, you might need all four of those bedrooms. If not, it might be time to downsize.
Next, consider the stairs. While you may have no issues with climbing the stairs now, that could change in the future. Single-story homes are usually a better idea as we age, but, if moving is not an option or you would just really like to stay in your current home, you might be able to work around the stairs. For example, do you have or could you create a master bedroom on the first floor? If you can reserve the upstairs just for guests and have everything you need on the first floor, you might be able to stay in your home as you get older.
A few remodeling projects might be all you need to make your current home continue to work for you well into the future.
2. Downsize your belongings.
The more items you have in your home, the more items you have to clean, maintain and find a place for. When you have lived in the same house for a long time, belongings tend to accumulate. Supplies for old hobbies, vases from special occasions, books and magazines, clothing you have had for decades, and duplicate cooking utensils may be taking up space and filling closets and drawers that could be better used to store the things you need for your current lifestyle.
You never know what the future may hold, so now is the time to go through your belongings and get rid of anything that is no longer serving you or making your life better.
3. Consider home automation.
You do not have to fully automate your home to enjoy the benefits of home automation. Consider the things that might make your life easier or that might be convenient if you are less mobile in the future. For example, would it be nice for interior lights to automatically come on when you open the door? Or for the house to always be at the perfect temperature? Would it be helpful to simply tell your house what to do, such as turn on music, lock the doors or turn the lights off without having to stand up? If so, home automation might be right for you.
4. Install a video doorbell.
Video doorbells are a great addition to a home security system, but they are also quite convenient for other purposes. For example, with a video doorbell, you do not have to rush in from the backyard or get up from your cozy recliner to see who is at the door. You can simply look on your phone and decide whether you will be answering the door, telling the delivery person where to put your package, or ignoring the person until they leave. Plus, if there comes a time when it takes a bit longer than usual to get to the door, you can talk to the person on your porch to let them know that you are on your way.
5. Make entertaining easy.
Spending time with friends and family is important for your physical and mental health. As we age, it can be more difficult to get out of the house or to entertain the way we did in our youth. However, we want to avoid isolating ourselves as we age and to continue socializing as much as possible. One way to do this is to make entertaining easier.
This might mean installing a built-in barbecue grill or outdoor kitchen so that more family gatherings can take place at your house. Or it might mean installing a covered, paving stone patio so that you and your friends have a place to gather for book club meetings or movie nights.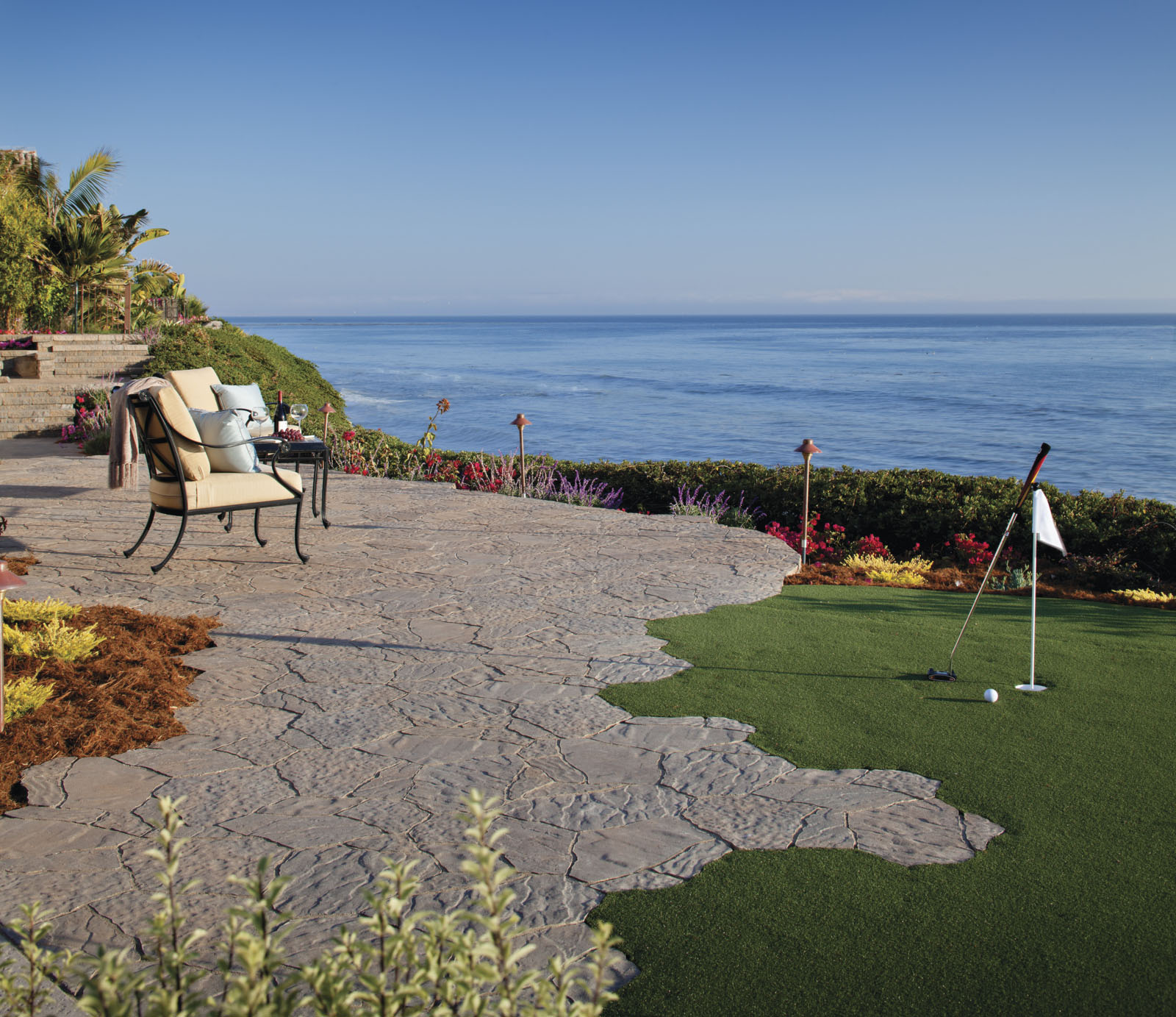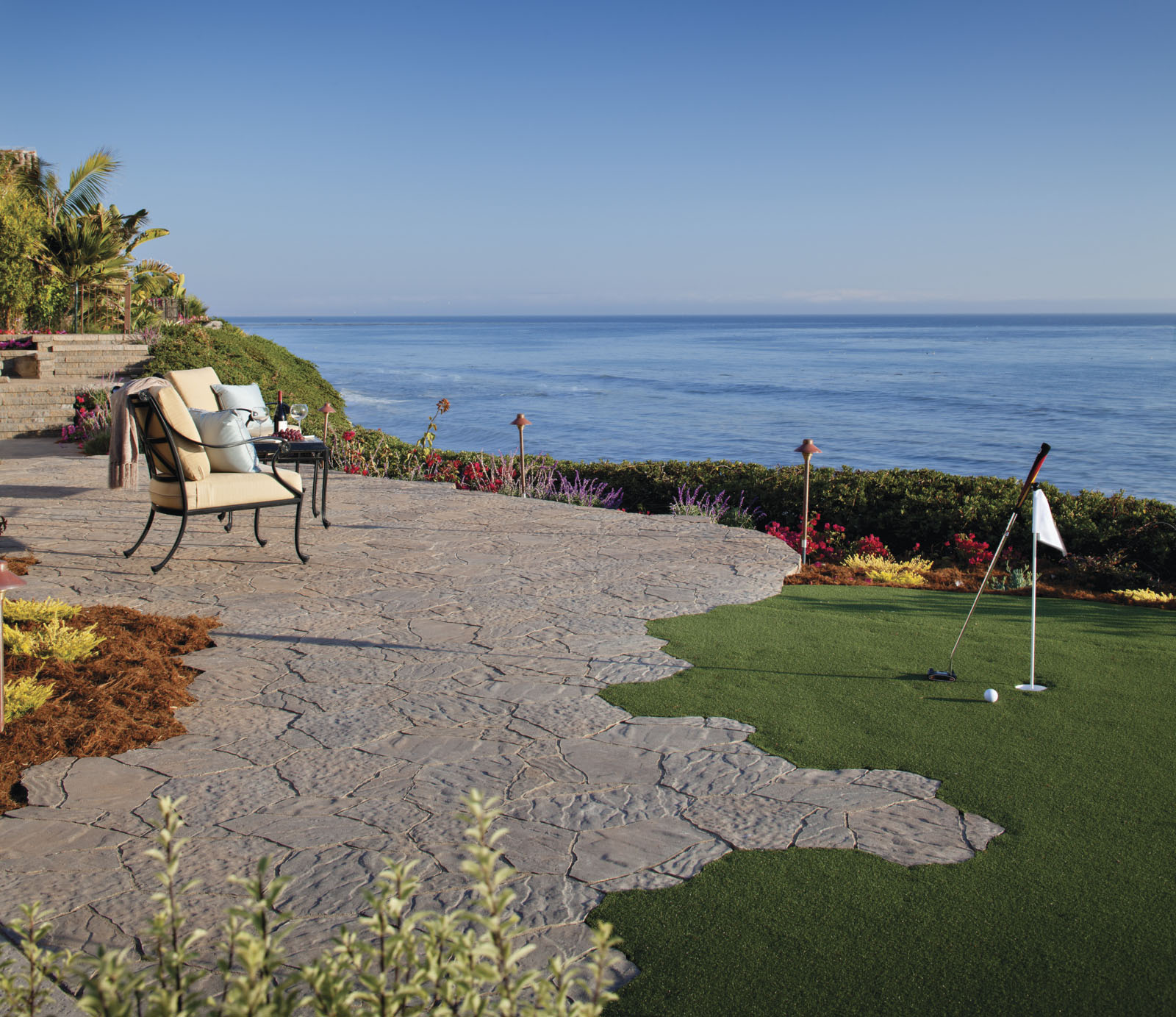 6. Create a backyard retreat.
Hopefully, your retirement planning includes room for plenty of vacations and travel experiences, but wouldn't it be nice if every day felt a bit like a vacation? Imagine having a backyard oasis that made every day of your retirement feel like you are lounging at a resort.
It may be more difficult for you to travel as you get older, but even if you continue to spend several weeks each year on cruises and Caribbean beaches, being able to step outside to enjoy a private, backyard retreat will encourage you to spend more time outdoors and provide a stress-reducing atmosphere where you can relax and enjoy your Golden Years.
This means that it might be time to finally install that swimming pool you have been thinking about for years or to call that contractor who specializes in labyrinths for walking meditation.
7. Create space for low-impact activities.
It is important to stay active as we age. One way to do this is to make low-impact, fun activities accessible and convenient. If you are into gardening, consider installing raised garden beds to make this outdoor activity easier on your knees and back. If you are an avid golfer, install a low-maintenance, artificial grass putting green to practice your short game. Yoga lovers might consider installing a covered yoga deck. You might also consider a swimming pool for low-impact exercise or a walking path that allows you to stretch your legs and enjoy your garden.
8. Reduce tripping and slipping hazards.
Most of us will become less mobile and more accident-prone as we age. We will be more likely to experience falls and more likely to sustain injuries when we fall. We will also take longer to recover. While no one can make their homes and yards completely free of tripping and slipping hazards, there are several steps we can take to reduce the risk.
Keep dog toys and children's toys picked up and off of patios and walkways. Trim low-hanging branches and prune shrubs along pathways. Install outdoor lighting to illuminate walkways and make it easier to get around your yard at night. Install paving stone patios, pool decks and walkways for slip-resistant hardscapes. Replace your natural grass lawn with artificial grass to create an even, level surface without hills, divots, and clumps.
9. Lower utility bills.
Whether your retirement planning includes plenty of investments that should continue to grow or if it looks like you might be living on a fixed income, lowering your bills is always a good idea. One way to do this is to conserve water and energy with efficient appliances, water-saving toilets and shower heads, a tankless water heater, and an upgraded HVAC system. Outside, you can save energy and water by installing low-maintenance landscaping, such as an artificial grass lawn that does not require irrigation or a powered mower or edger. For plants and flowerbeds, install an automatic irrigation system for more efficient watering.

10. Reduce Yard Maintenance.
While we are on the topic of yard maintenance, it is probably time to reduce yours. Spending more time gardening might be a big part of your retirement planning, but that does not mean that you want to spend all of your free time pushing a lawnmower, pulling weeds or regularly staining a wood deck. Retirement is for relaxing, spending time with your partner and family, and enjoying the home and yard you worked hard to pay for.
So, make sure you are spending more time enjoying your property and less time taking care of it by reducing maintenance time with low-maintenance landscaping. One easy way to reduce yard maintenance is to install an automatic irrigation system. Another easy way is to replace your natural grass with artificial grass. This low-maintenance lawn option means you will always have a green, lush lawn but will never again have to mow, water, fertilize, edge, aerate, or weed it to keep it looking its best.
You can also reduce yard maintenance by using ground covers to reduce weed growth and by planting native plants that require less care to thrive.