Preparing for Retirement: Creating a Low-Maintenance Yard for Your Golden Years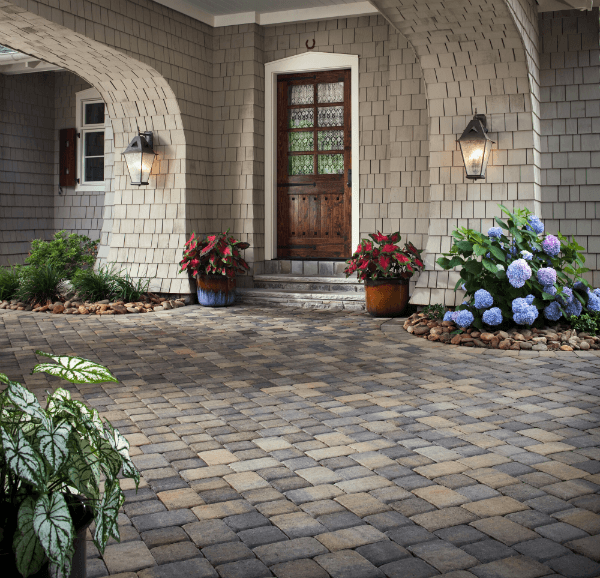 When most people begin to prepare for retirement, their primary focus is ensuring they will be able to stay financially afloat once they stop receiving regular paychecks.
Learning to invest wisely, contributing to a retirement savings plan at work and putting money away in an Individual Retirement Account (IRA) are all common practices and smart moves.
There are also the tasks of understanding your Social Security benefits before you begin to use them, making sure you will still have adequate health insurance coverage, and determining whether or not you should consider supplementing your retirement income with a home business or part-time job.
Preparing for Retirement: More than Just Financial Planning
Ensuring that your finances are in order and that your retirement years will be secure and comfortable is an important part of planning for the future, but it is also important that you do not overlook other factors that are sure to come into play as you enter a different stage in life.
For example, many people derive an important part of their identity from their careers, and leaving that part of their identity behind them can be a challenge.
Plus, with most of us spending the majority of our time at work during our working years, it is easy to become bored or to feel like we no longer have a purpose once we stop working a regular job.
On top of this, many people may have social circles that revolve around co-workers, making it much easier to become isolated once we are no longer heading to the office for our daily dose of camaraderie.
Becoming involved in community groups, volunteering, taking up new hobbies or enrolling in classes to learn a new skill – like painting, photography or a new language – are great ways to avoid boredom and isolation, and to expand our social circles by making new friends.
For those who can choose how they move into retirement, it is often recommended that a gradual transition will make this life change smoother, such as switching to working part-time or staying on as a consultant before retiring completely.
This allows you to explore new hobbies, or small business ideas, and tie up any loose ends in your retirement preparation before you stop working entirely.
There are other considerations outside of work as well, such as how your relationship will change with your partner or adult children once you have more time on your hands, how you will deal with health issues that may arise unexpectedly, and what steps you can take to make changes to your environment and lifestyle that will allow you to more fully enjoy your retirement years and have fewer bills, chores and concerns.
For example, do you really want to spend your Golden Years mowing a huge lawn and spending hours with a garden hose in your hand watering flowers and shrubs?
Preparing for Retirement: Is it Time to Downsize?
Before we get into easy ways you can save money and cut down on the hours you spend maintaining your yard by opting for low-maintenance landscaping, let's touch on a couple more things to consider when creating a low-maintenance environment and lifestyle for your retirement years.
For instance, is it time for you to downsize?
Sure, lots of folks sell the large homes they raised their families in so that they can downsize to a smaller home that better suits their current needs.
This can immediately allow you to enjoy the benefits of lower heating and cooling bills, less house to clean and care for, and oftentimes a nice chunk of change that you can put towards your retirement savings or taking that dream vacation you have been talking about for years.
But the size of your home may not be the only thing you should consider downsizing.
When shopping for the home you will enjoy through your retirement years, you should also take into consideration the size of the yard.
Unless you have always wanted a citrus grove or a few acres where you can raise alpacas or grow organic vegetables, it might be time to think about a smaller yard that will have less area to maintain.
Fewer trees to trim, less grass to mow and fewer weeds to pull mean more time to visit your grandchildren or try out your new hiking boots.
And if you are already thinking about single-story living just in case stairs may become challenging at some point in the future, you should also look for a home with a yard that is relatively flat and easy to traverse.
Whether or not you are downsizing to a smaller home, you might also consider downsizing your belongings.
It is easy to accumulate quite a varied collection throughout a lifetime, and it is likely that you have a few or a few hundred things you probably no longer need.
Clearing clutter, and selling or donating unnecessary items, will simplify housekeeping and yard maintenance, and could even give you enough extra cash to pay off debts, put more money in your investment accounts or buy that RV you plan to take on the road as soon as you retire.
Preparing for the Unexpected During Retirement
Most of us do not like to think about the less appealing possibilities our futures might hold, such as the loss of a partner, the need to care for an ailing spouse, investments gone bad, or an illness, injury or physical ailment that will hinder our ability to care for ourselves or our homes.
Unfortunately, one or more of these things may happen, which makes preparing for the unexpected even more important before we enter our Golden Years.
There may not be much we can do that will significantly lessen the emotional impact of negative life events; however, we can take steps to position ourselves to handle unfortunate circumstances as best we can.
Making sure our water, energy and other monthly bills are as low as possible is one way to lessen financial hardship if the stock market crashes.
Making our home and yard as low-maintenance as possible can help us prepare for the future possibility of our own physical limitations or less time available for yard work as we become a caregiver for a loved one.
Creating a Low-Maintenance Yard: Choosing the Right Landscaping for Retirement
When choosing landscaping that will meet your retirement needs, you must first consider your priorities and just how low maintenance you would like it to be.
Do you plan on hosting family barbecues every weekend?
Installing a putting green?
Creating a lush backyard oasis filled with tropical plants and water features?
Do you dream of spending hours in your vegetable garden or refreshing your flowerbeds with the changing seasons?
Or would you rather spend those hours planning your next road trip or luxury vacation?
Regardless of your landscaping goals, there are several simple steps you can take to make any type of landscape at least a little easier and more affordable to maintain.
Of course, if you forgo the tropical oasis and decide that you do not really need acres of natural grass lawn along your driveway, you can minimize your yard work and save big on your water and energy bills as you move into your retirement years.
Here are 5 landscaping options you should consider if you want to spend more time enjoying your retirement and less time maintaining your yard:
1. Paving Stones
Pavers are an easy-care option that can be used for patios, pool decks, walkways, driveways and just about anywhere else you require a sturdy, level surface.
Using paving stones instead of other options, such as concrete, usually means lower maintenance and repair costs for the life of your deck or walkway.
The initial installation cost may be slightly higher than concrete(although in many cases it is comparable in price), but concrete can stain or crack, and is affected by several factors, such as temperature, soil settling and the movement of the earth.
Spot repairs are often possible, which saves money over needing to replace the entire concrete slab; however, repaired areas often stand out due to the difficulty in matching the color of new concrete to existing concrete.
Additionally, concrete slabs are prone to cracking and splitting as the ground shifts beneath them, which is of particular concern for homeowners in areas with significant ground movement, such as Southern California.
Paving stones generally do not have these issues; however, if a paver happens to become damaged or stained, you can replace one or more pavers affordably without needing to replace your entire patio.
Opt for durable, non-slip pavers, which can save you money in repairs and are a low-maintenance option for your hardscape needs.
2. Artificial Grass
Natural grass lawns are among the top water wasters when it comes to residential water use, and anyone who has ever cared for a lawn knows just how many hours go into mowing, fertilizing, weeding, watering, aerating and maintaining it to keep it looking its best.
Synthetic turf allows you to enjoy the benefits of having a vibrant, comfortably textured lawn for lounging or increasing your home's curb appeal without ever having to aerate, fertilize, mow, weed or water your lawn again.
Of course, you will want to give it a good hosing down now and then to keep it looking lush and inviting, but the minimal maintenance required to keep an artificial lawn at its best will save you hours of time and offers big savings on your monthly water bill.
Fake grass is an ideal choice for backyard putting greens, play areas for your grandkids or pet owners who never again want to deal with brown, dead grass where their pets prefer to relieve themselves.
Easy to clean and a breeze to maintain, artificial grass is a retiree's dream when it comes to low-maintenance, low-water landscaping options that keep your yard looking green and pristine.
3. A Well-Planned, Automatic Irrigation System
If you intend to have a natural grass lawn, flowerbeds, a vegetable garden or other plants that require regular watering, an automatic irrigation system is a must.
There is no need for you to spend hours watering your potted plants or borders by hand when you can install an affordable drip irrigation system that will more efficiently distribute water and save you time.
For larger areas, install an automatic sprinkler system that allows you to schedule when and how long you want each area watered.
This allows for more efficient water use and no need to hire a neighborhood kid to water your lawn while you are away on vacation.
4. Low-Maintenance Ground Covers
Low-maintenance ground covers, such as gravel, mulch, bark or wood chips help to maintain proper moisture levels in soil, reduce weeds and beautify your yard with almost no required maintenance.
Once you cover any bare patches of earth with a ground cover that requires no water and little maintenance, you can simply enjoy your yard's enhanced visual appeal and may just need to rake out a few leaves or pull an occasional weed that sneaks through once in a while.
5. Low-Maintenance Plants
Most homeowners like a little greenery in their yards, even if it means more work when it comes to landscape maintenance.
Fortunately, there are plenty of low-maintenance plant options available that can turn your yard into a restful retreat without upping your water bill or requiring hours of pruning and primping.
One option to consider is the use of xeriscape, which focuses on the use of native plants that prosper in your area naturally and require less water and care than non-native species.
You might also consider other low-maintenance plants, such as grey owl juniper, foam flower or blazing star, which is drought resistant and has white or purple flowers.
Simply keep your USDA Plant Hardiness Zone in mind as you select your plants, and you can have a beautiful, low-maintenance yard in no time.
Final Thoughts
As you prepare for retirement, getting your finances in order is a top priority, but do not overlook the other factors that can make your Golden Years more restful and enjoyable.
Taking steps to create a low-maintenance yard and living environment is one way to help ensure you can more fully enjoy your retirement years and spend your time on more pleasurable pursuits.