Outdoor Kitchen + Patio Trends (2018)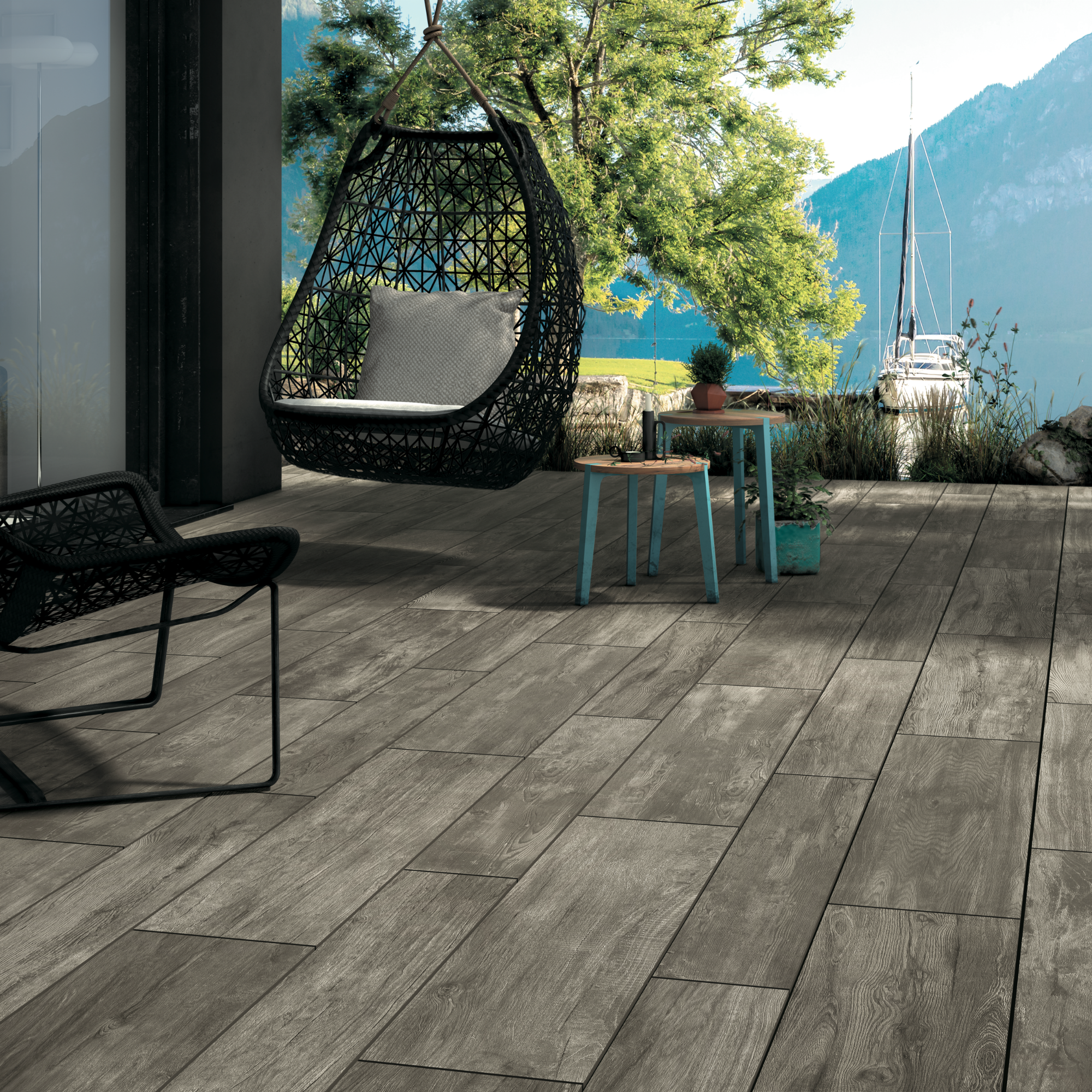 The new year is upon us, which means it is time to set goals for the year ahead, let go of the past and find out what is on trend for 2018. Interior design trends expected this year include transitioning away from accent walls and towards accent floors, embracing wabi-sabi design (the Japanese concept of finding beauty in imperfection), and going bold with fabric and wallpaper patterns.
Outside, the biggest patio trends and outdoor kitchen trends include party hosting essentials, bold colors and those little extras that take your outdoor living areas to the next level. Check out these eight trends we expect to see in 2018 to make sure your patio and outdoor entertaining spaces are up to date.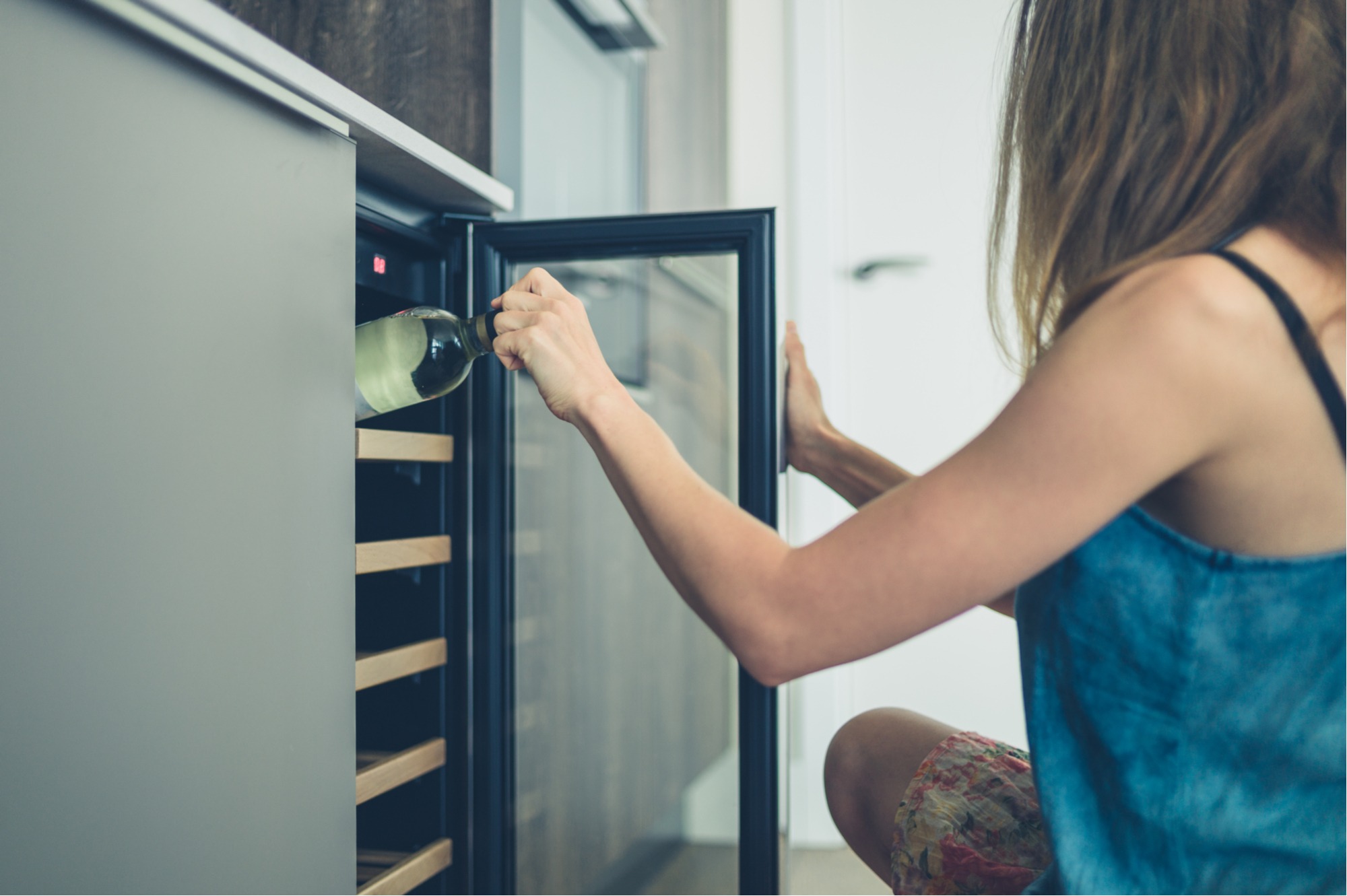 1. Wine Refrigerators
We have seen the popularity of indoor wine refrigerators growing over the last few years, and real estate agents are noticing that potential home buyers are asking for this feature more often than before. While some homeowners are opting for wine cellars or wine rooms, most are choosing smaller, more-affordable options, such as wine closets, and built-in or standalone refrigerators.
This year's outdoor kitchen trends also include wine refrigerators, which makes sense with the continued focus on outdoor living. After all, who wants to walk all the way into the house every time they need another bottle of wine for their al fresco dinner party?
There are two basic options for outdoor kitchen wine refrigerators: under-the-counter models and standalone wine fridges that you can simply place and plug in to the nearest electrical outlet. For folks who already have outdoor kitchens, it may not be feasible to install a built-in wine fridge, so a standalone option might be your best choice. However, if you can expand your counter space or rework your design a bit to fit an under-counter, outdoor wine cooler, this option almost always looks more upscale and better integrated into your overall outdoor kitchen design.

2. Coffee Bars & Tea Bars
The emphasis on outdoor living seems to always be on the rise, particularly in Southern California. Therefore, it is no surprise that people are beginning to use their patios for more than afternoon birthday parties and evening dinner parties. Including a coffee bar in your outdoor kitchen design is certainly not new, but it has now grown in popularity enough to be considered a trend.
Coffee bars are the most popular and are perfect for folks who enjoy starting their day with a cup of coffee on the veranda or for those who often entertain in the evening when it is appropriate to offer guests coffee with dessert. However, with so many people moving towards healthier diets, hot teas are becoming a hot trend for outdoor entertaining as well.
If your budget allows, an espresso machine is a nice addition that is sure to impress your guests and, at minimum, seriously up your at-home latte game. It could even keep you from stopping for those pricey coffee drinks on the way to work when you can step out on your patio and make your own. For a proper espresso bar, you will also need a milk frother, which may or may not be included on your espresso machine, and an outdoor refrigerator to keep dairy or plant-based milks cold.
For a more basic setup, opt for a pod coffeemaker, which allows your guests to choose from an assortment of teas and coffees that can all be made with one space-saving machine.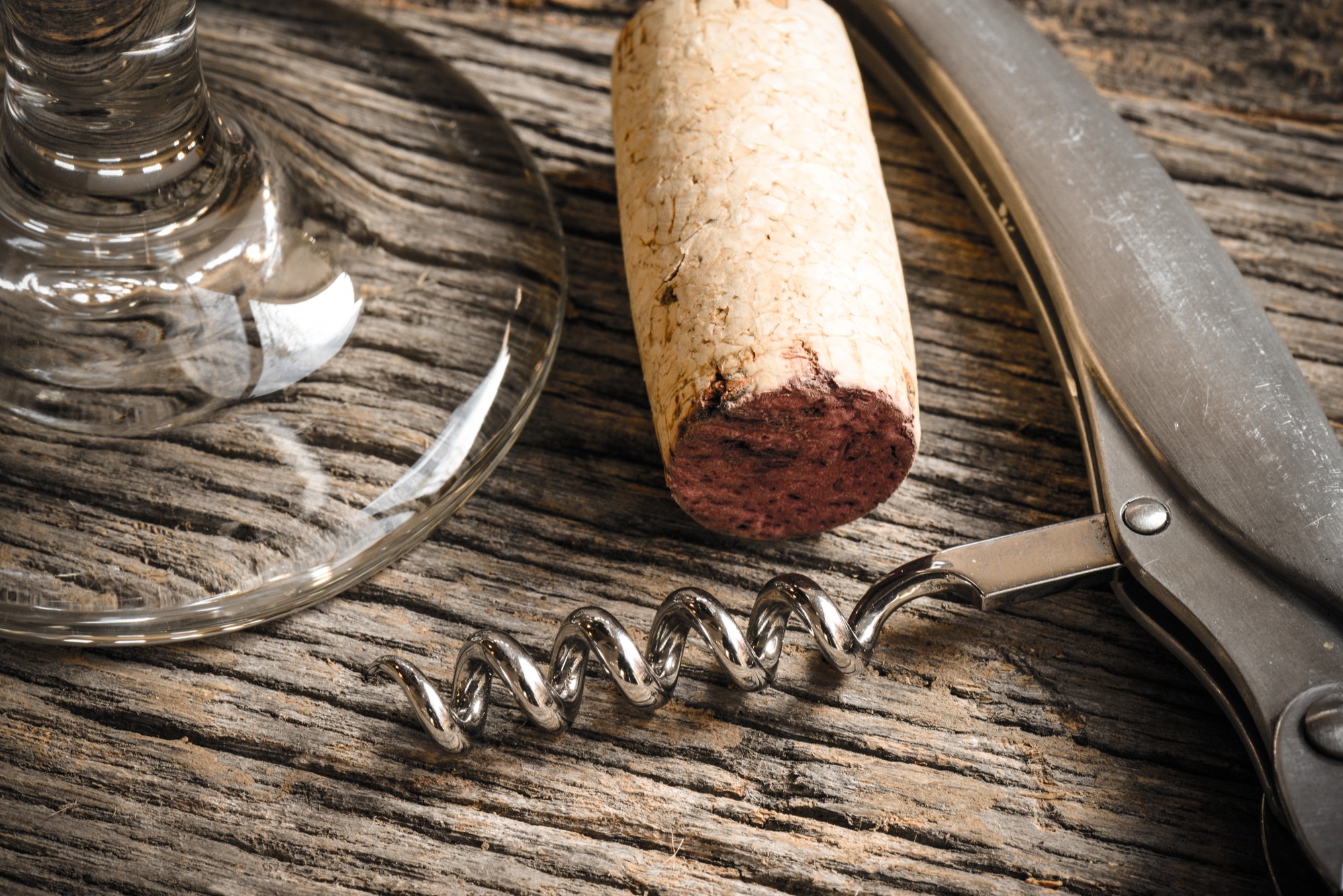 3. Patio Bars & Bar Carts
Patio bars have never gone out of style and are pretty much always on trend, so it should come as no surprise that this trend will continue into 2018. The biggest difference in recent years is that not everyone is opting for a full, built-in bar in their outdoor kitchen or on their patio. Folks with smaller patios or smaller budgets are choosing bar carts.
This low-cost option allows party hosts to offer their guests cocktails and the option to make their own drinks just like with a built-in patio bar; however, a bar cart need only take up space on your patio during the party. When the festivities are over, the glasses and liquor bottles can be returned to your indoor bar and the cart can be either used indoors or put in storage until your next soiree.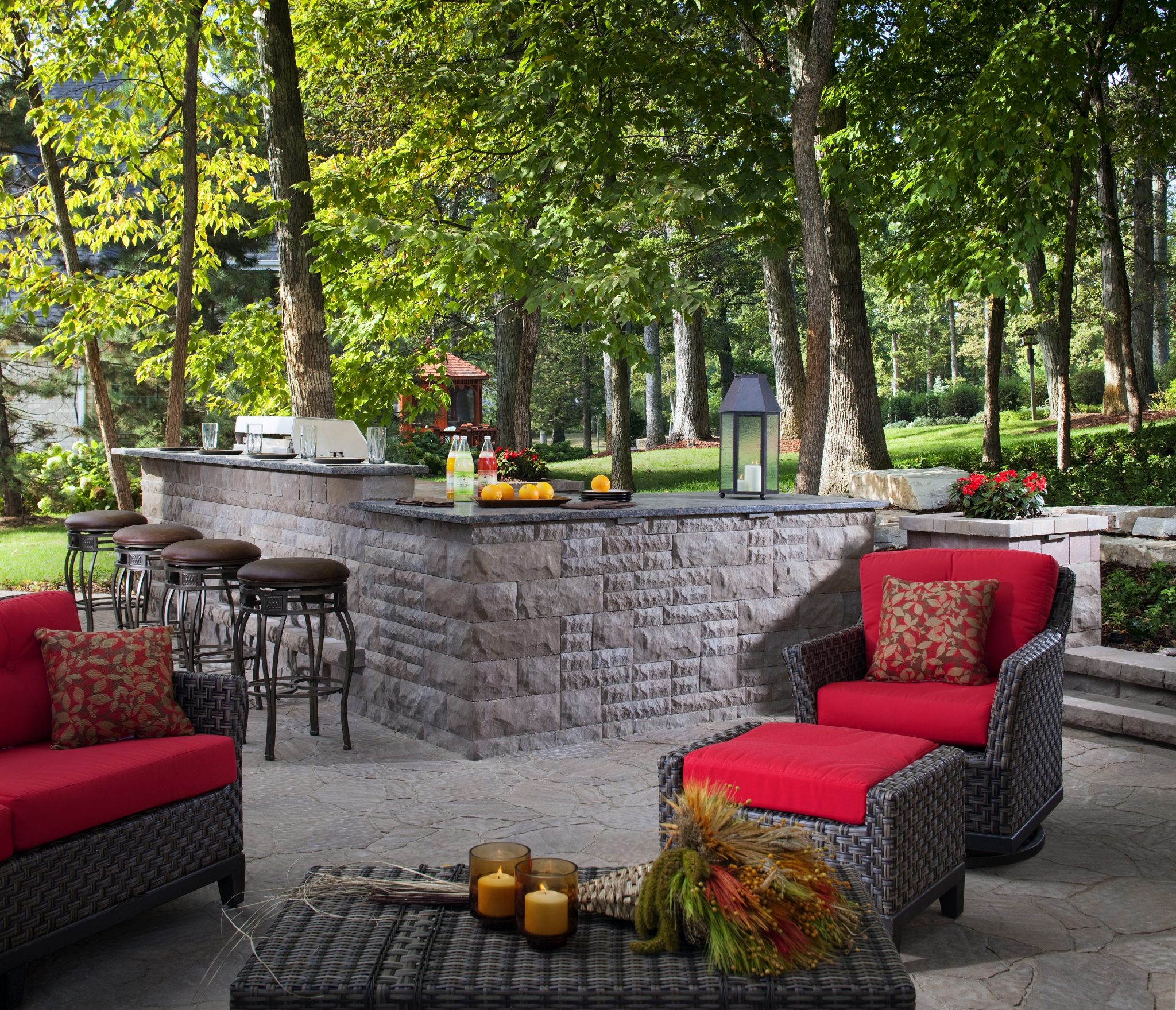 4. Bold Fabric Patterns
Choosing bolder patterns for textiles is a hot trend both indoors and out this year, which means it is time to liven up your outdoor living area with floral patio cushions and outdoor rugs with bold patterns. Even your patio curtains can get in on the action with geometric shapes or hugely popular floral patterns.
If your patio design budget is not quite large enough to recover or replace all of your textiles, you can still stay on trend with cloth napkins or tablecloths in bold, floral patterns.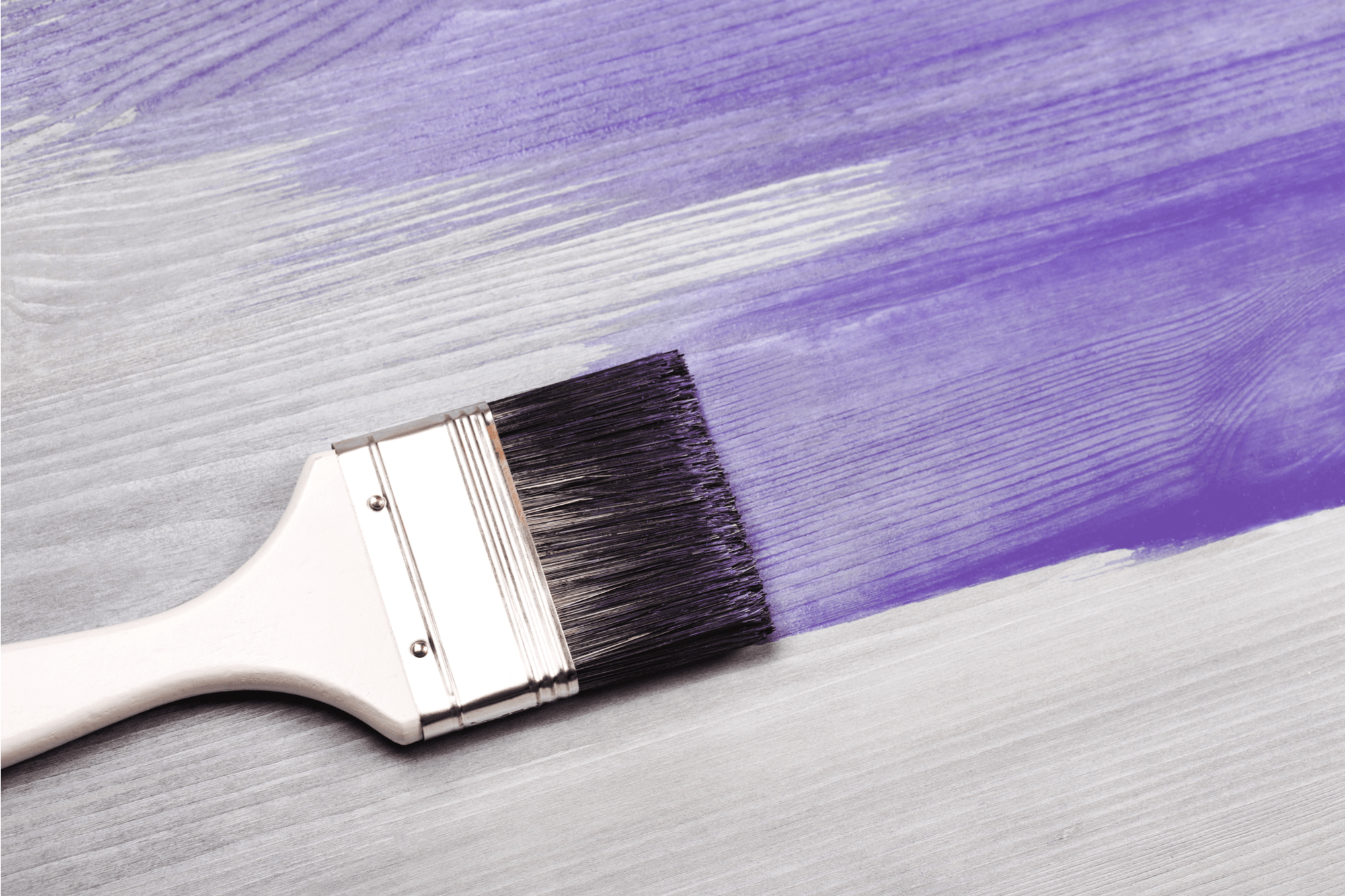 5. Ultra-Violet
Ultra-violet is the Pantone Color of the Year, which means you are going to start seeing this uplifting hue in fashion design, furniture, graphic design and just about everywhere else. This is sure to include plenty of folks painting their patio furniture purple, adding pops of color with violet accents, and updating their patio textiles, including cushions, curtains, rugs and table linens.
To capture two patio trends at once, why not opt for a bold, floral pattern that includes ultra-violet or a similar hue? This is the perfect way to liven up your outdoor living areas and create inviting spaces for your family and guests to enjoy.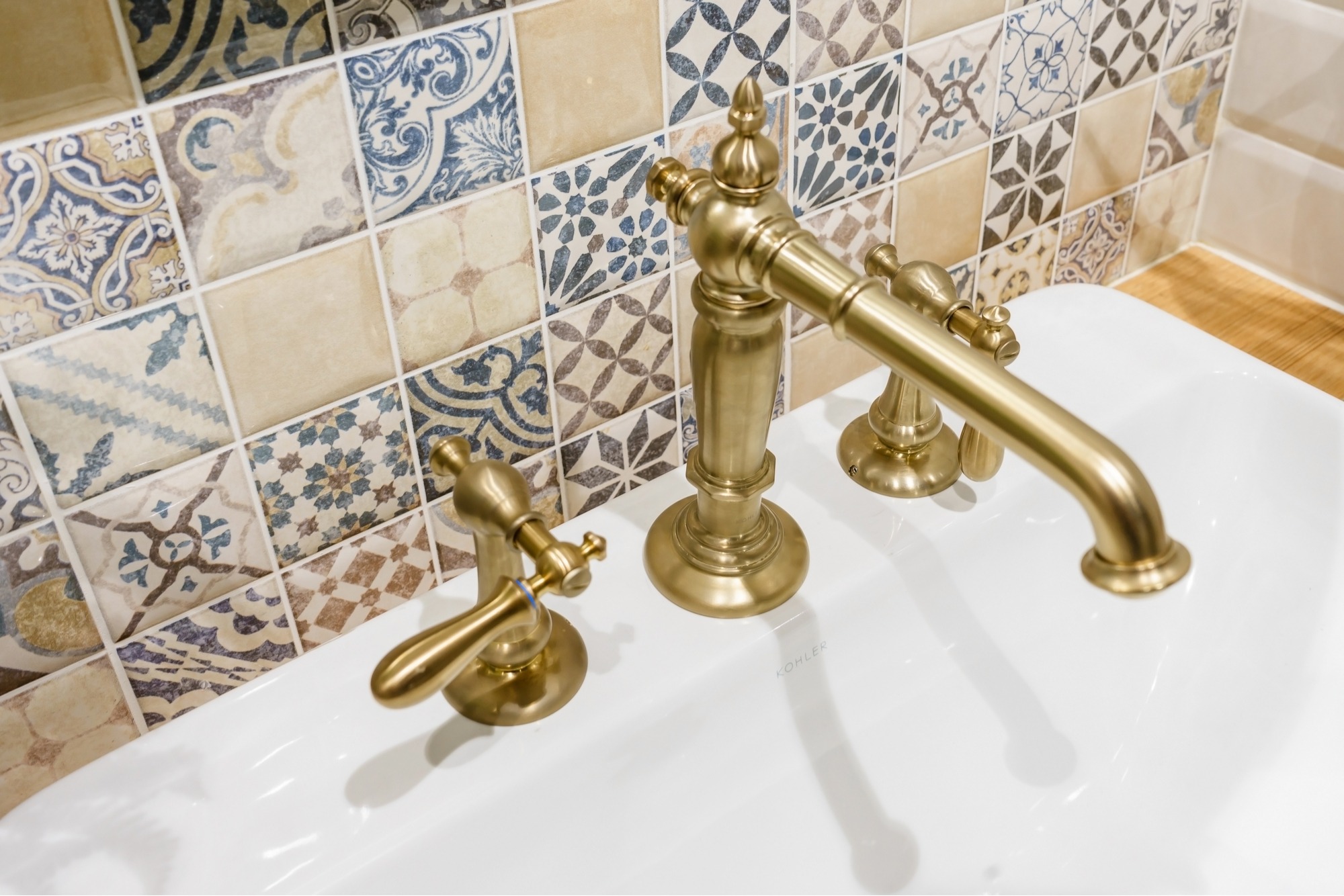 6. Gold and Brass
We have all grown accustomed to stainless steel appliances and brushed nickel or oil-rubbed bronze fixtures, but millennials are bringing brass back in a big way. This year, expect to see more brass fixtures in bathrooms and kitchens, more gold-toned mirrors hanging on walls, and more gold-tone or brass light fixtures both indoors and outside.
As mid-century modern furnishings started regaining ground over the last several years, we probably should have all seen this one coming. Well, now this gold and brass trend is becoming well established and will not be going out of style anytime soon. So, if you are in the market for new fixtures for your outdoor kitchen or an exterior bathroom, consider going bold with brass. Another option for including this patio trend in your outdoor living space is to opt for gold-tone or brass light fixtures or ceiling fans.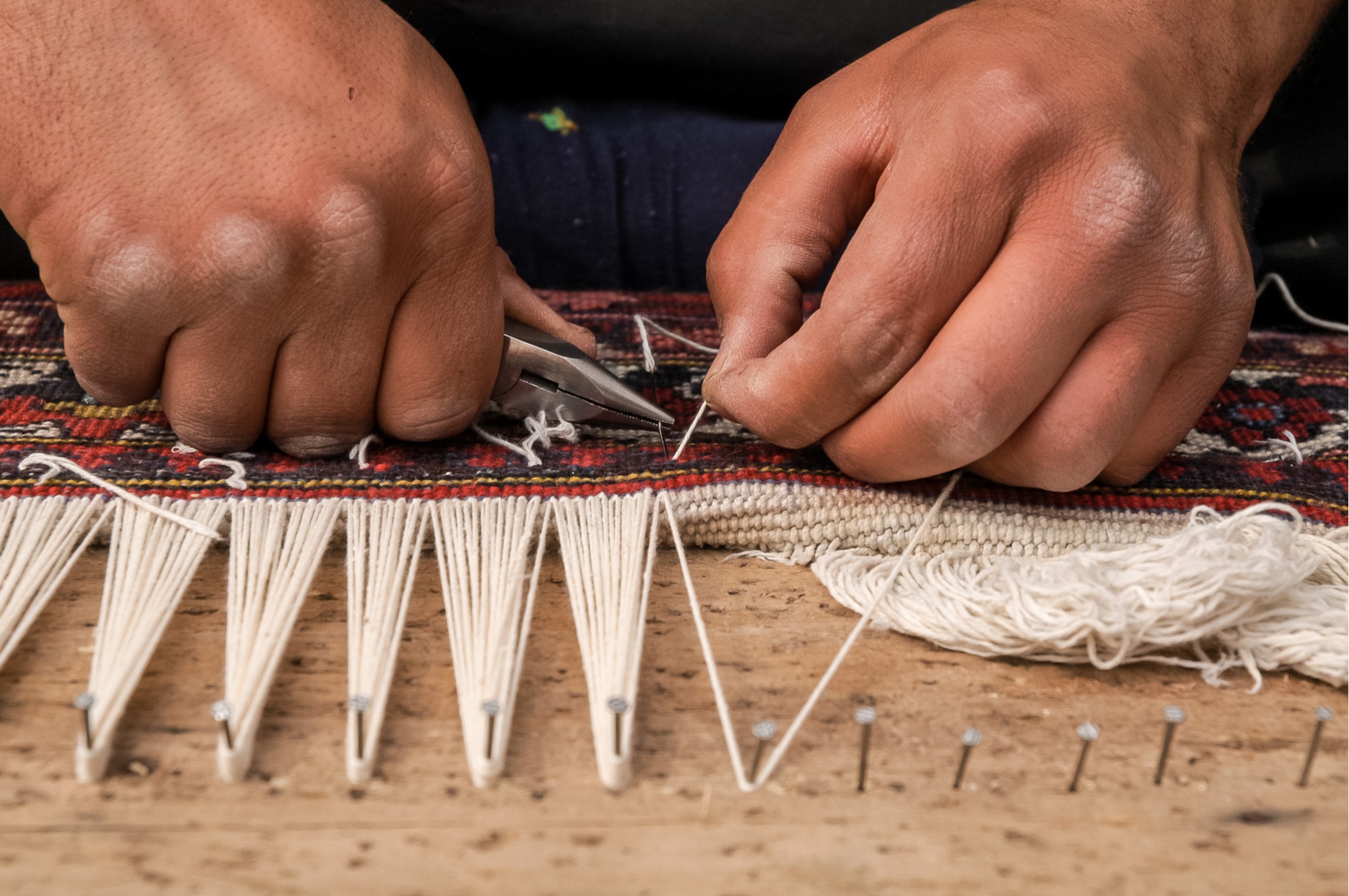 7. Handmade Pieces
We can give at least partial credit to the millennials for this trend as well, since they are a generation of makers and value the uniqueness and simplicity of artisan-crafted goods. While appreciating handmade pieces is not solely a characteristic of millennials, they are the newest generation of homeowners and, therefore, are helping to shape design trends and the features current homebuyers are seeking out.
You can incorporate this growing trend with a hand-hewn mantel over your patio fireplace, a hammered copper sink made by a local crafter for your outdoor kitchen, a handwoven patio rug, or a locally crafted light fixture to hang over your outdoor dining room table.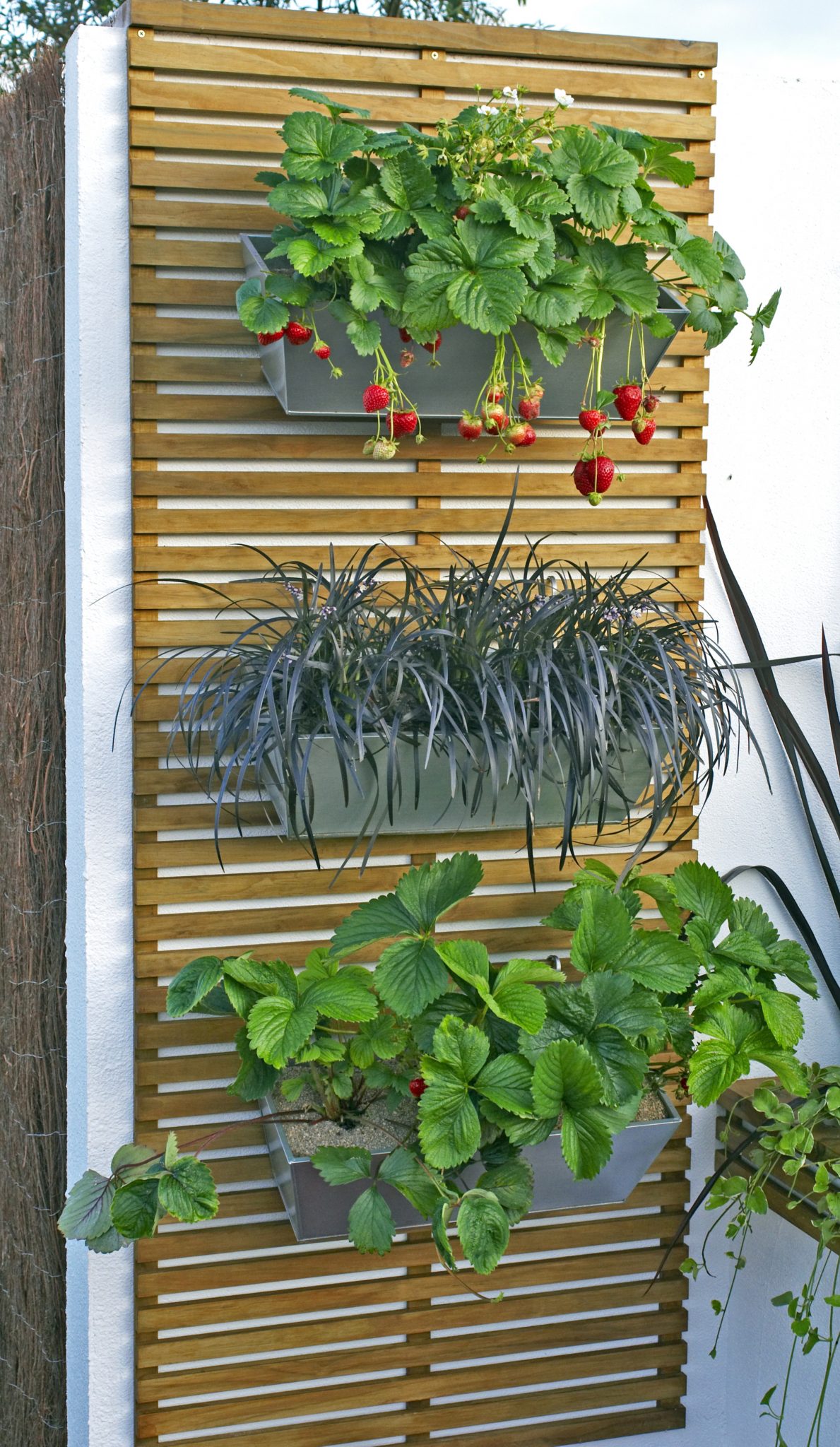 8. Growing Food in Containers
Backyard gardens are nothing new and have always been a big part of landscaping trends. Growing your own food allows you to know exactly how it was grown, what was used and where it came from. It also allows you to be more connected to your food, to teach your children about growing food and to eat locally.
There are two main things affecting this trend and moving at-home food gardens into containers: a growing interest in healthy eating and a growing population of homeowners living in smaller houses or multi-family buildings. This means that more folks are becoming interested in growing their own food organically and without pesticides and that many folks have limited space for growing this food.
Container gardens allow you to grow food plants on a balcony, on your windowsill or on your patio. This is ideal for folks with limited garden space and for people who want to grow just a small amount of food in a garden conveniently located just outside of their kitchen on their patio.
To get in on this patio trend, choose colorful pots that complement your overall landscape design and start with some easy-to-grow options that do well in containers, such as tomatoes, green peppers, basil, mint, oregano or strawberries.
Your Turn…
Which outdoor kitchen and patio trends do you see growing in 2018? Let us know in the comments!