8 Water-Wise Ornamental Grasses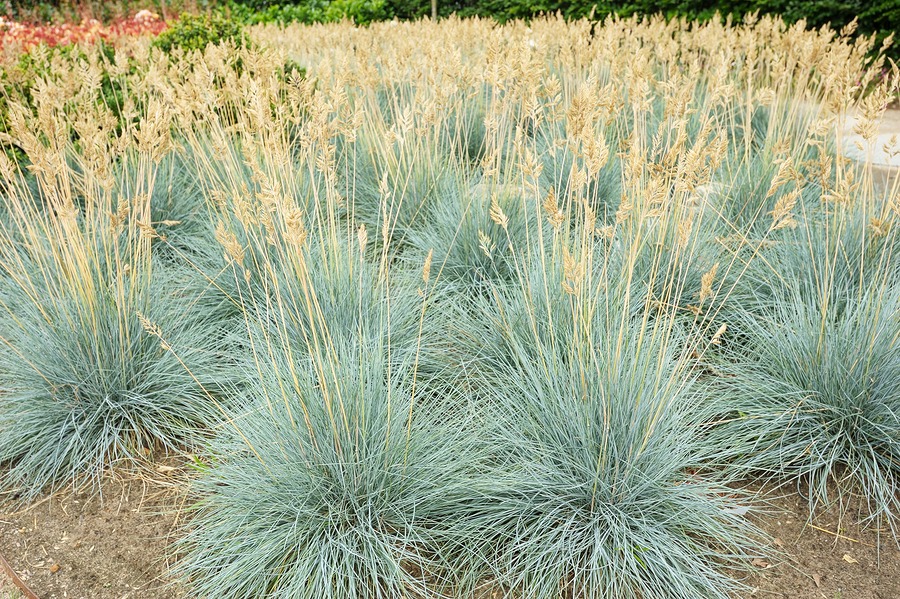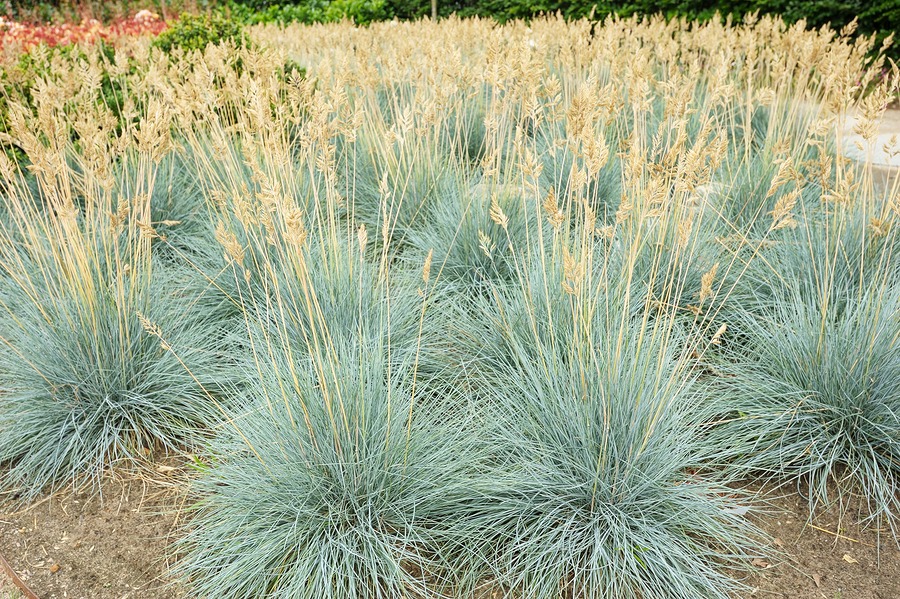 Ornamental grasses are enjoying the spotlight thanks to the California drought. Not only are many varieties water-wise, but they're becoming popular options for lawn replacement as well as for softening the look of a succulent garden or hardscape.
There are a number of additional benefits to using ornamental grasses including low maintenance requirements and the fact that pollinators love their blooms. Which you choose depends on size, color and whether or not you'd like a clumping look or for the grasses to grow in a more free-form nature.
Characteristics of Ornamental Grasses
Most ornamental grasses require full sun and will bloom either in the spring or fall depending on if they are cool or warm season grasses.
While mowing isn't a requirement, ornamental grasses do require a little bit of maintenance to keep them looking nice. They may require division as they grow, which means you can plant the other half elsewhere in the yard. If they start to look a little scruffy, a haircut of sorts might be necessary. This simply means cutting them down to almost ground level and letting them regrow back shape with fresh, unblemished leaves. This usually takes up to a month or so depending on size.
Ornamental grasses create movement in the garden as the wind blows, livening up rather still plants like succulents as well as rock gardens.
Be careful not to choose variety that is invasive. To give you an example, pampas grass is all over Southern California. It is a huge, beautiful grass that is incredibly damaging to hillsides because it chokes out native plants that sustain local wildlife. People love pampas grass for its size and gorgeous flowers but safer alternatives exist.
Types of Water-Wise Ornamental Grasses
Deergrass (Muhlenbergia rigens)

Deergrass is native to Southern California with a number of benefits. It's a green clumping grass that grows up to 3′ wide with 2′-3′ perfectly-straight and upright brown stalks shooting above the clump. Deergrass is excellent at slowing water flow as it grows near seasonal creek beds in the wild. This means that it's a great option for homeowners looking to install dry creek beds as part of a xeriscape or lawn replacement strategy. The plants are fast-growing and the blades were used by local Indians for basketweaving.
Blue Fescue (Festuca glauca 'Elijah Blue')

This beautiful blue grass can be seen all over Southern California and looks fantastic when planted in contrast to reds and deep greens. It's a clumping grass with very low water needs even in the heat of summer. Blue Fescue looks fantastic as a border plant or as a replacement for a lawn. Its little mounds grow about 8-12″ tall and wide.
Variegated Japanese Sedge (Carex morrowii 'Aurea-variegata')

Here is a great way to add a little yellow to the yard. Clumping Variegated Japanese Sedge is a gorgeous low maintenance ornamental grass that grows up to about 18″ tall and wide. Blades are yellow though outlined by fine strips of green. While a low-water plant, they are popular accents for ponds because they can handle boggy soil. They also look fantastic planted in rock gardens. Plan to cut them down for seasonal regrowth (perhaps once a year) as they do get a bit ragged.
Yellow-Eyed Grass (Sisyrinchium californicum)

Yellow-eyed grass doesn't clump but does form pretty little yellow flowers from May – June. It can also tolerate moist areas but has low water requirements after the plant is established. Full sun is preferred near the coast or partial sun in inland areas. Thick blades are reminiscent of iris leaves. This ornamental grass does well growing in clay soil and deer will typically avoid it.
Pink muhly (Muhlenbergia capillaris)

If you're looking for a showy ornamental grass, this is it. Pink muhly has green blades and blooms stunning, wispy pink flowers in late summer to fall. One recommendation is to plant it where the flowers can be backlit by sun. Use it in lieu of invasive plants with similar (albeit less attractive) flowers like pampas grass. The fast-growing ornamental grass reaches clumps of about 4′ tall and wide quickly. The plant will need regular watering until its established. Pink muhlys come in various shades of pink and there is even a more subtle white flower version.
Purple Fountain Grass (Pennisetum setaceum 'Rubrum')

Another opportunity to add water-wise color to the garden, this Purple Fountain Grass has dark purple to maroon blades as well as similarly-colored tufted flower that appears in the summer through fall. Its size reaches about 2-4′ tall and 2-3′ wide. As you can see, it also does well in container gardens. Place it in full sun and in well-draining soil. Deer tend to avoid it. The species from which this cultivar was developed is considered invasive, however, this Purple Fountain Grass is not considered invasive.
Maiden Grass (Miscanthus sinensis 'Morning Light')

Yes, this is one big and bushy plant. You might need it for height in a planter or to soften the edges of a large paver patio. The blades have a shimmery appearance because they have creamy-white margins. Cascading clumps grow to 5′ tall and about 4′ wide with blooms that appear in late summer. They may need to be divided or cut to the ground in early spring. The flowers are also gorgeous when dried.
California fescue (Festuca californica)

In the wild, you'll see California fescue's blue-green blades cascading down hillsides. Plant them in either full sun or part shade as they do tend to clump under tree canopies. Clumps grow up to 2″ tall and wide with flower stalks rising about 2′ off the foliage. As the name implies, this ornamental grass is native to California.
Other Tips
If planting large quantities of ornamental grasses, as your local nursery if it's possible to buy them in flats versus individual plants. While plants in flats are smaller, they are significantly less expensive which is a good trade-off since most grow quickly anyway.
Your Turn…
Which water-wise ornamental grasses have you had success with?
Photo credit: Deergrass, Flickr/dballentine; Blue Fescue, Flickr/64443083@N00; variegated sedge, Flickr/nestmaker; Yellow-eyed grass, Flickr/tomhilton; Pink muhly, Flickr/warriorwoman531; purple fountain grass, Flickr/daryl_mitchell; Maiden grass, Flickr/ ; California fescue, Flickr/eastbaywilds