How to Set Up the Perfect Potting Bench for Backyard Gardening (Guide)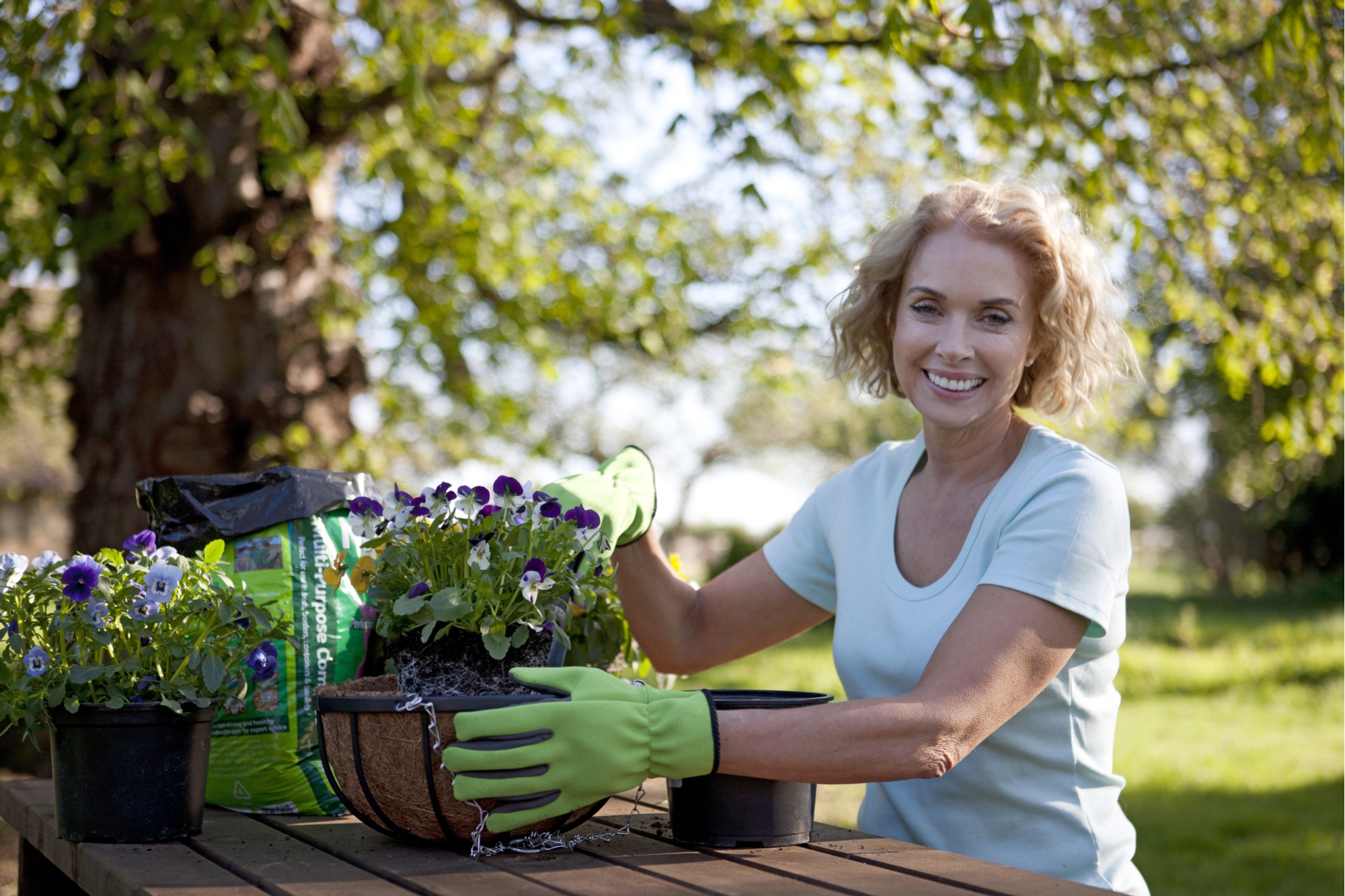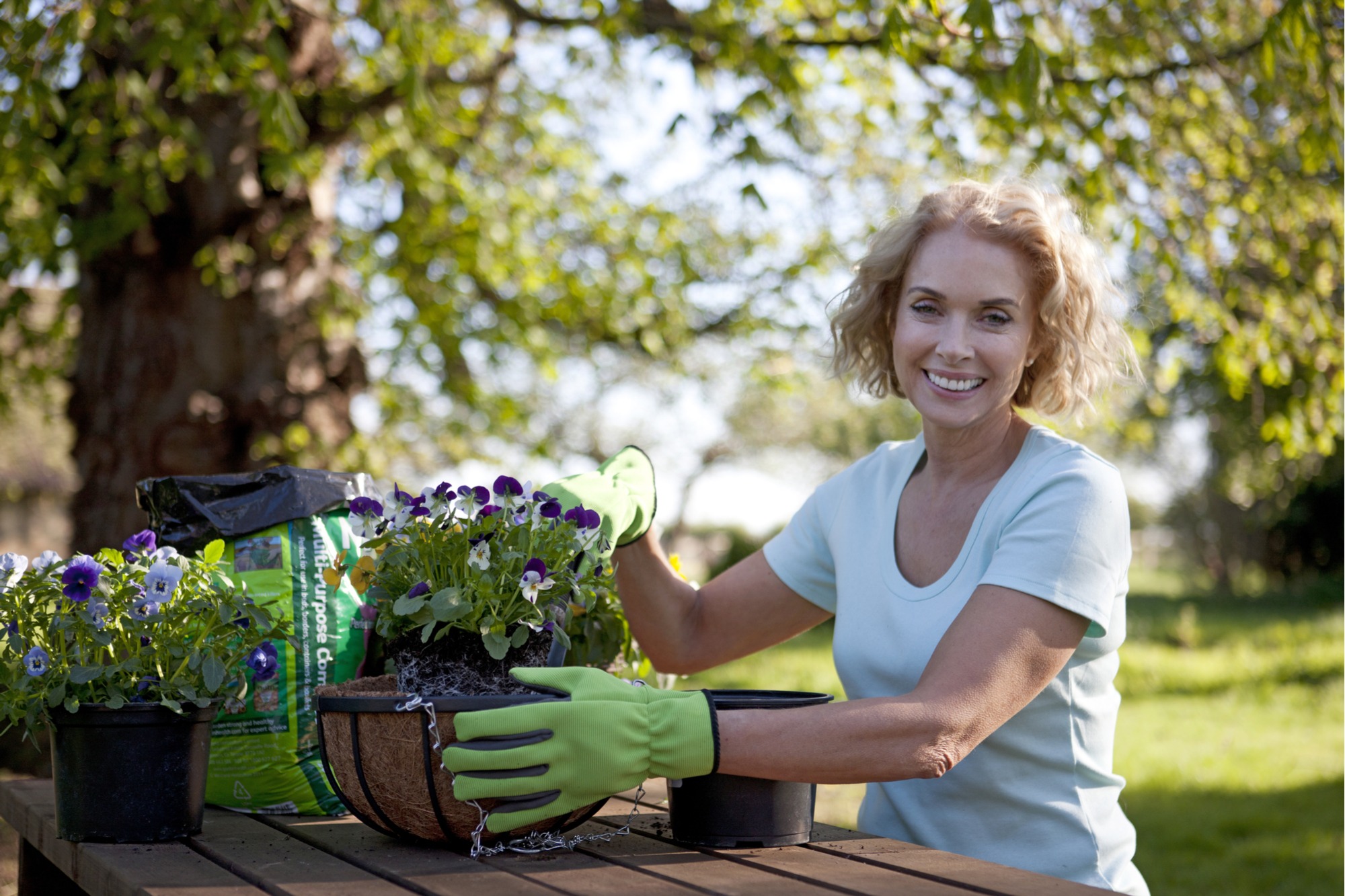 Long-time gardeners know that having the proper tools on hand is an essential part of being able to complete gardening tasks as quickly and easily as possible. These tools should be kept clean and functioning properly and, since some gardening tools can be dangerous, they should be securely stored out of reach and away from areas where children or pets play. Of course, to make your gardening tasks easier, your tools should also be readily available and easy to find whenever you have a little extra time to spend in your garden.
While not every gardener has room for a dedicated potting space, many avid gardeners dream of the perfect gardening solution where they can store their supplies and easily plant or transplant flowers and plants without constantly stooping and bending.
For folks who are newer to the gardening scene, you will soon find out that there is more to backyard gardening than simple shovels and rakes, and you will soon see that you are going to need some sort of storage solution to keep all of your tools and supplies secure and accessible.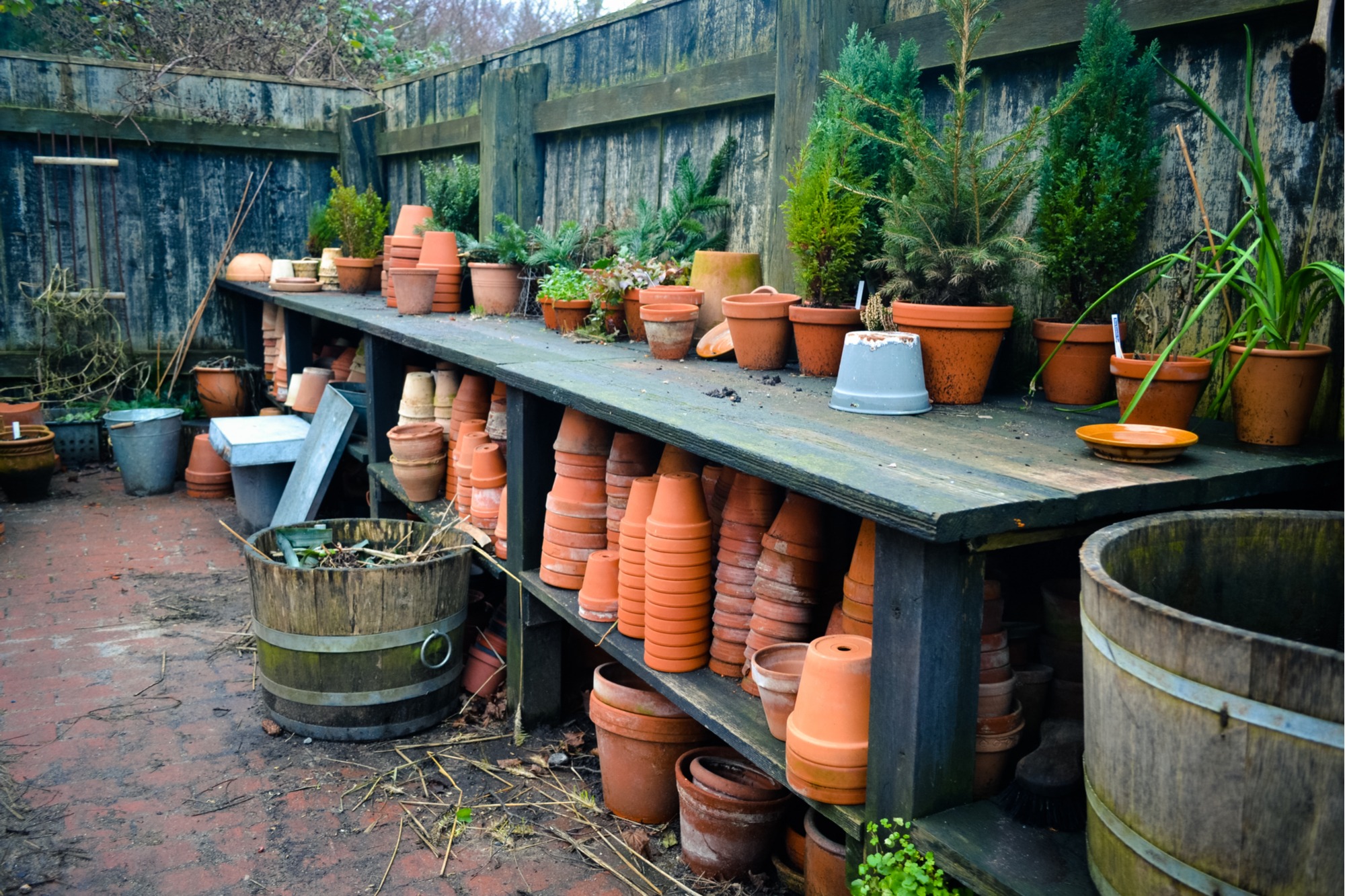 Here are just some of the tools and supplies you will likely need when you start growing food plants or ornamental plants in your garden:
Trowel
Spade
Gloves
Twine
Seeds/seedlings
Scissors/kitchen shears
Pruning shears
Potting soil
Plant markers
Permanent marker
Harvest basket
Flowerpots
Journal and pen (to keep track of planting dates and garden layout for crop rotation)
Garden hose
Spray nozzle
Rake
Shovel
Hoe
Wheelbarrow
There are, of course, many other tools you might consider adding to your inventory as you get further into gardening and start to consider things that may make backyard tasks more convenient or help keep this hobby fun. However, these are the basics that most home gardeners will need when they begin gardening or very soon after.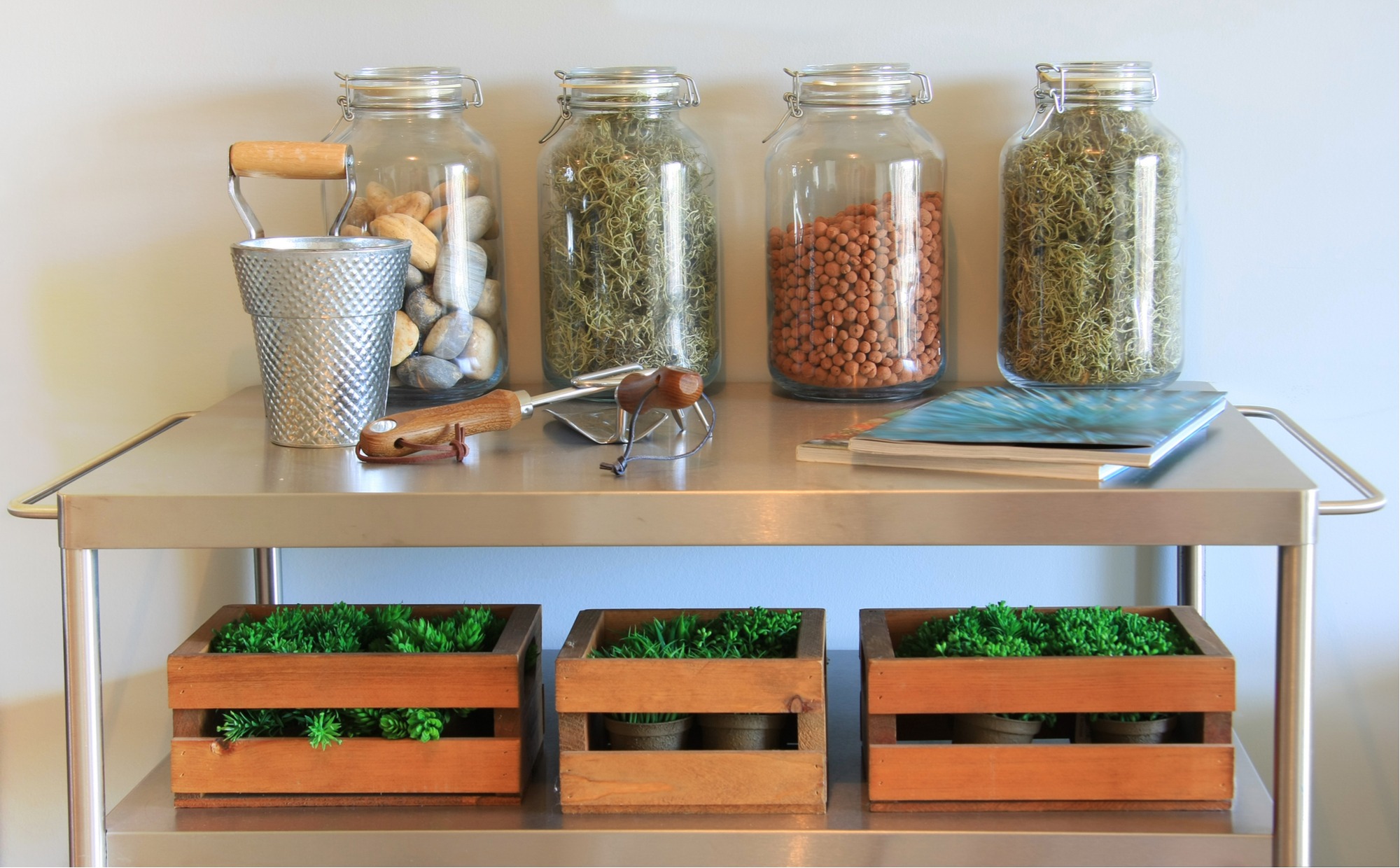 How to Create Storage and Workspace for Backyard Gardening
In an ideal world, we would all have the space and budget for a potting shed, which would provide a separate, dedicated space for storing tools and supplies, planting and transplanting, starting seedlings, hanging herbs to dry, and organizing our seeds. There would be plenty of room for our larger tools, like our shovels, rakes and wheelbarrows, as well as convenient storage for our smaller tools and supplies, such as hand trowels and twine.
Alas, not everyone has room for this luxury, but most folks can find at least a small spot somewhere in their yard that they can dedicate to a potting bench, potting table or some other form of potting station. And, of course, if you are able to have a full shed dedicated to gardening, you can be sure you will want a potting bench inside it, so this guide will prove useful to you either way.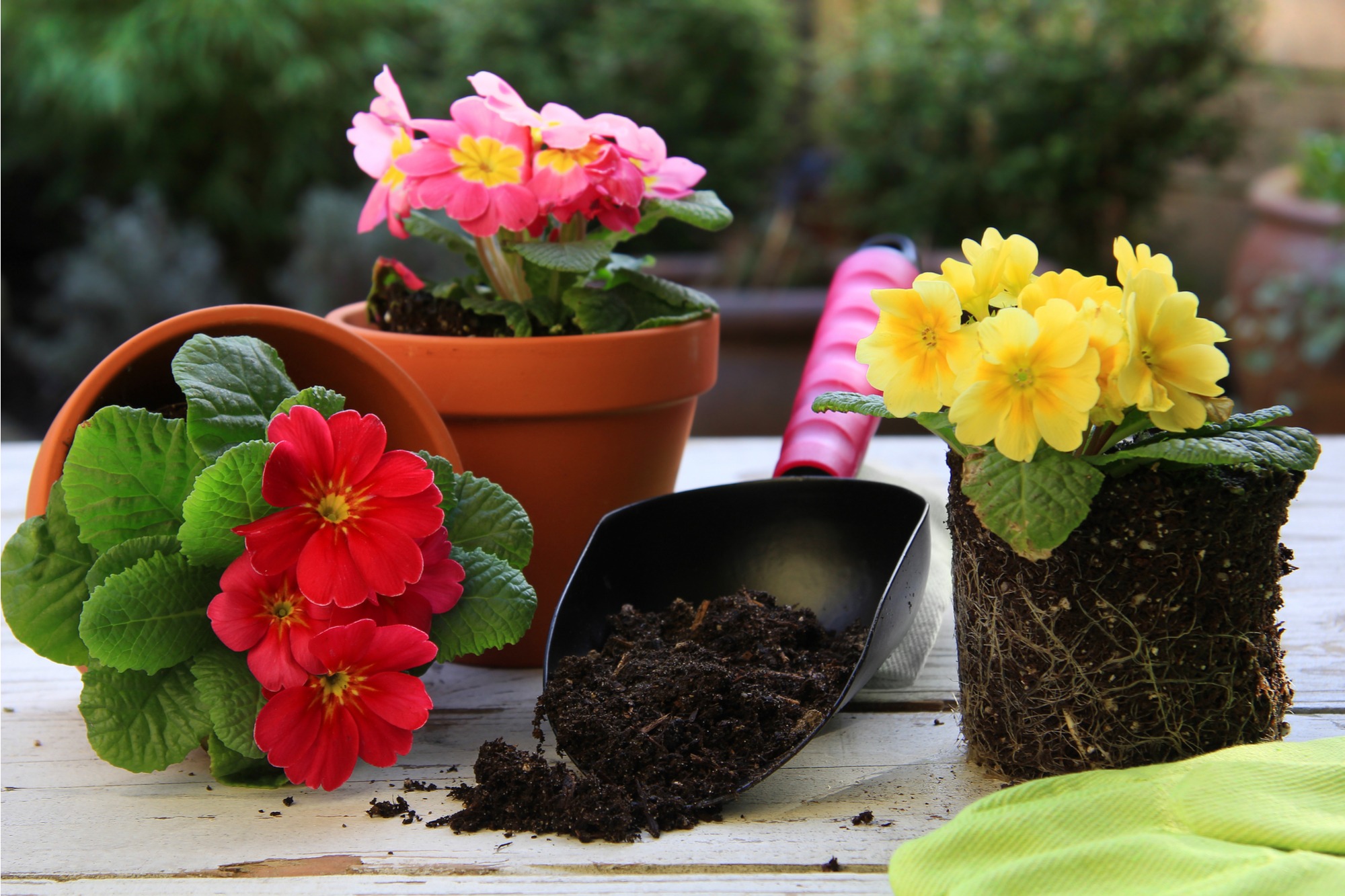 First, let's take a quick look at some of the reasons anyone doing more than occasional gardening needs a potting bench:
A potting table or bench provides a dedicated work space for gardening tasks, which keeps other surfaces in your outdoor living areas cleaner and free of clutter.
Having a work space that does not require stooping or bending is better for your back and can help you enjoy gardening with as little pain as possible.
Using a potting bench to store your tools and supplies keeps all of the things you need close at hand and near your work space.
Properly storing your gardening tools reduces the risk of a child or pet being injured by them.
Having a dedicated spot for tools and supplies helps keep them organized and helps you avoid cluttering your patio or yard with gardening implements and planters.
Potting soil, flowerpots and other heavy supplies can be stored on lower shelves to ensure that they are at your work space and do not have to be carried to your garden from your shed or garage.
A potting station simply makes completing gardening tasks easier and makes gardening more enjoyable.

13 Potting Bench Ideas
Now that any remaining doubts have left your mind and you are certain that you need a potting bench, let's look at some potting bench ideas to get you started.
1. Buy a potting bench.
The fastest and easiest way to obtain a potting bench for your backyard gardening needs is to simply order one online or find one to purchase locally. This allows you to quickly employ a work space solution with very little effort.
2. Look for free potting bench plans online.
There are lots of free potting bench plans online. This means that you can spend some time browsing designs to find the size and style that work best for you before downloading plans to build you own potting bench. If you are somewhat handy and like the idea of a do-it-yourself project that allows you to customize your potting station to suit your needs, this might be the right option for you. There are even plans available that show you how to make a potting bench out of old, wood pallets.
3. Repurpose an old dresser.
Dressers that have seen better days can be refinished or left in their rustic state for use outdoors as potting stations. The drawers can be used to store seeds, tools and small supplies or can be removed and replaced with open shelves. The top of the dresser makes a great work space for planting flowers and herbs.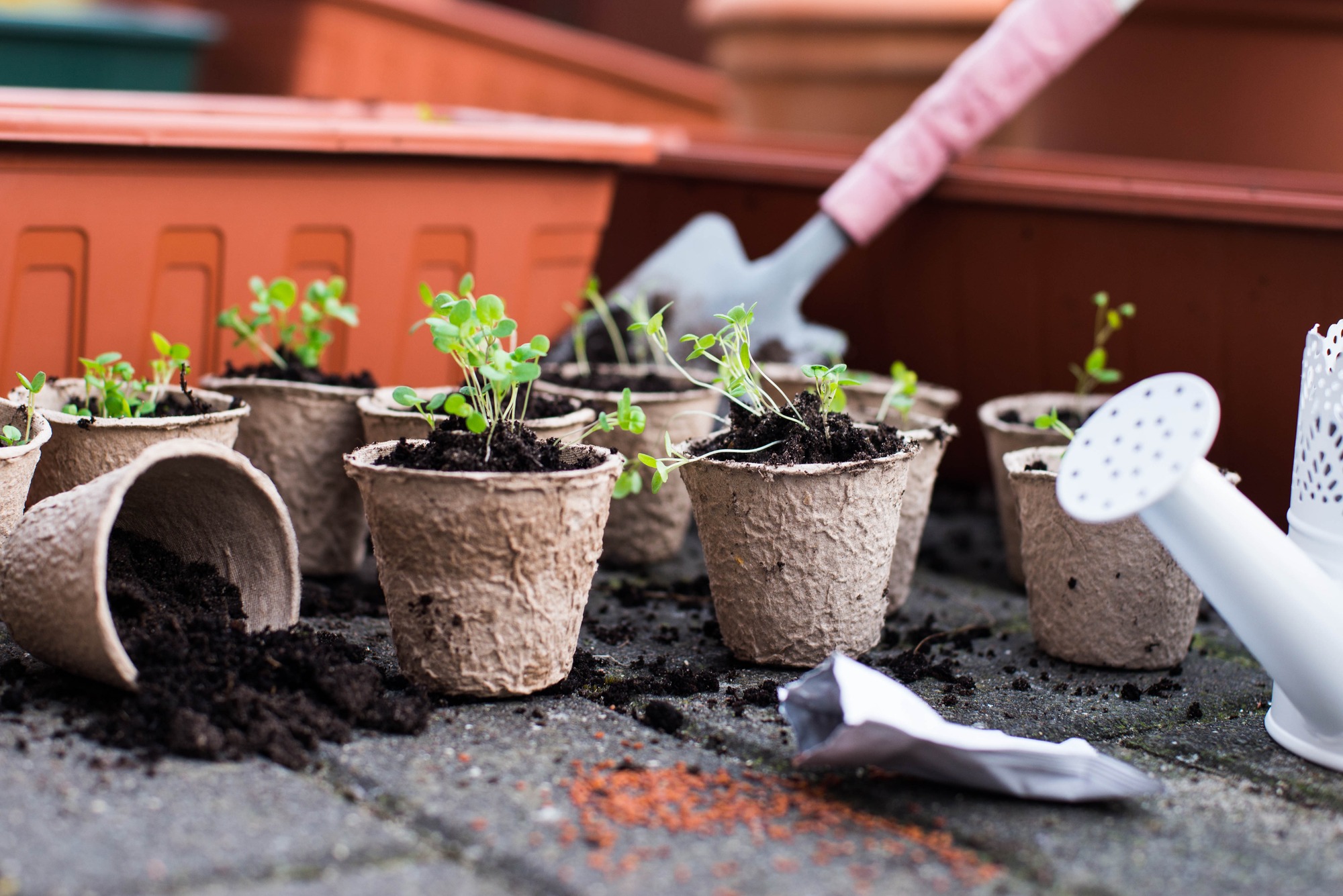 4. Move an old work bench from the garage to your backyard.
If you have a work bench in your garage that you are not currently using, consider bringing it outside to turn into a potting bench.
5. Use a vanity to beautify your garden.
Search garage sales and flea markets for a vanity in need of a new home. The small drawers that once held make-up and hair products are perfect for seed storage, and this option allows you to sit while you work.
6. Repurpose a sofa table.
Sofa tables are tall and thin, which makes them a good choice for gardeners with limited space. Sofa tables are an ideal height for filling flowerpots without stooping or bending, and the narrow depth allows you to tuck them into smaller spaces in side yards or in a corner near your garden.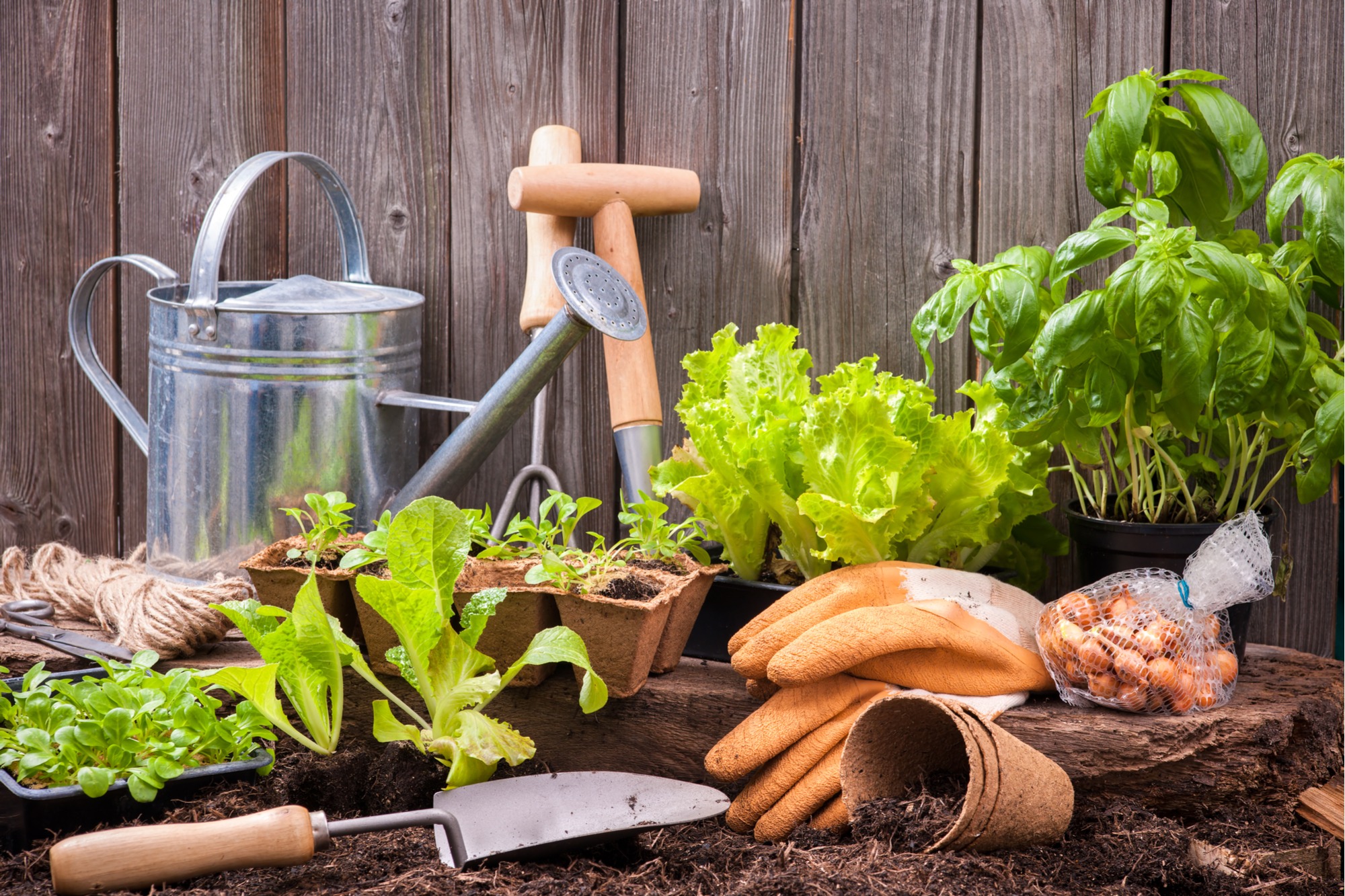 7. Bring new life to your sideboard.
Sideboards make great dining room storage, but they can be just as fashionable and functional in your yard. If you happen to have a sideboard that you no longer want to use indoors, take it outside to transform it into a great solution to make backyard gardening easier. This option offers plenty of storage and may even have cabinets or drawers large enough to fit bags of potting soil and larger supplies.
8. Combine a table and bookshelf for tons of storage and space.
Transform a rectangular dining table or patio table into a potting station for plenty of space on which to work. By adding a small bookshelf on top of or under the table, you can create plenty of storage as well. If you put the bookshelf on top of the table, be sure to secure it to avoid accidents that could injure you, your children or your pets.
9. Find an old armoire or hutch that can be transformed into a potting station.
The best part about choosing an armoire for your backyard gardening station is that you can hide all of the dirt and clutter simply by closing the doors. This, alone, makes this a great option for gardeners who also like to entertain and who need to create multi-functional outdoor living spaces that allow for both. An armoire or a hutch with upper shelves also provides a nice backing on which you can hang smaller tools.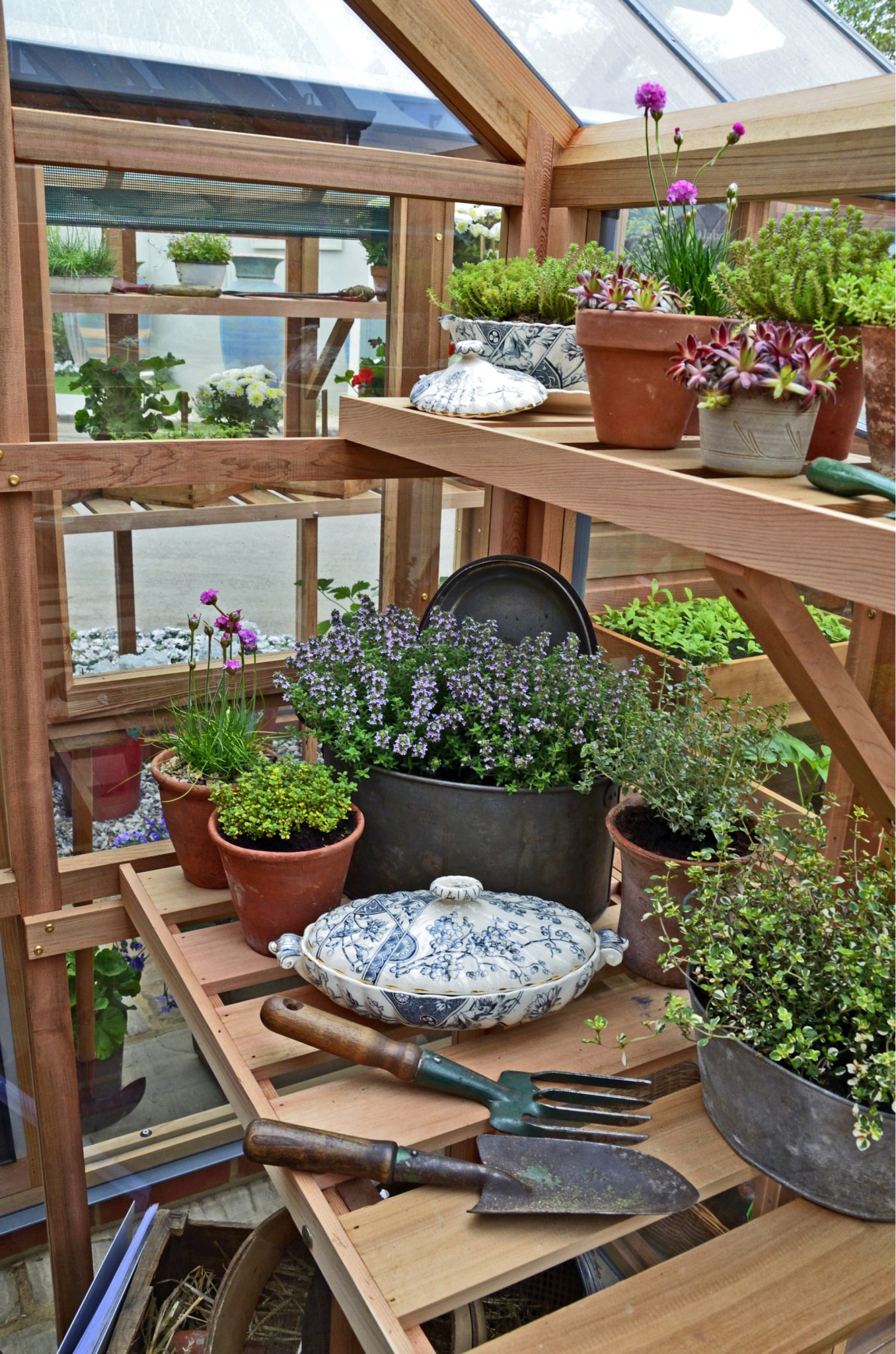 10. Install a Murphy table to save space.
Folks who are working with particularly small areas can still enjoy the convenience of a potting station by installing a Murphy table. This type of work space hugs the wall and takes up very little room. It can then be opened by folding down the table to reveal both a work surface and interior shelves for storage.
11. Purchase a folding table.
If you want a backyard gardening solution that you can simply fold up and put away in between gardening days, a folding table might be your best choice. This is an option that you can bring out only when you need it and can be stored in a narrow space when not in use.
12. Find a rolling table, cart or bar cart to transform into a portable potting bench.
Rolling tables, carts and bar carts take up little space, provide both storage and a work space and can be easily rolled away to be stored out of sight when not in use.
13. Save space with a deck box.
Deck boxes are handy for storing patio cushions, pool toys and board games, but they can also be used for potting stations. One of the nice things about choosing a deck box is that you can store everything from shovels and bags of potting soil to hand trowels and seed packets in the box (depending on how big your deck box is). Another nice thing is that the top of the lid of your deck box provides a work surface. Just keep in mind that most deck boxes are lower than tables and potting benches, so you will be doing more bending.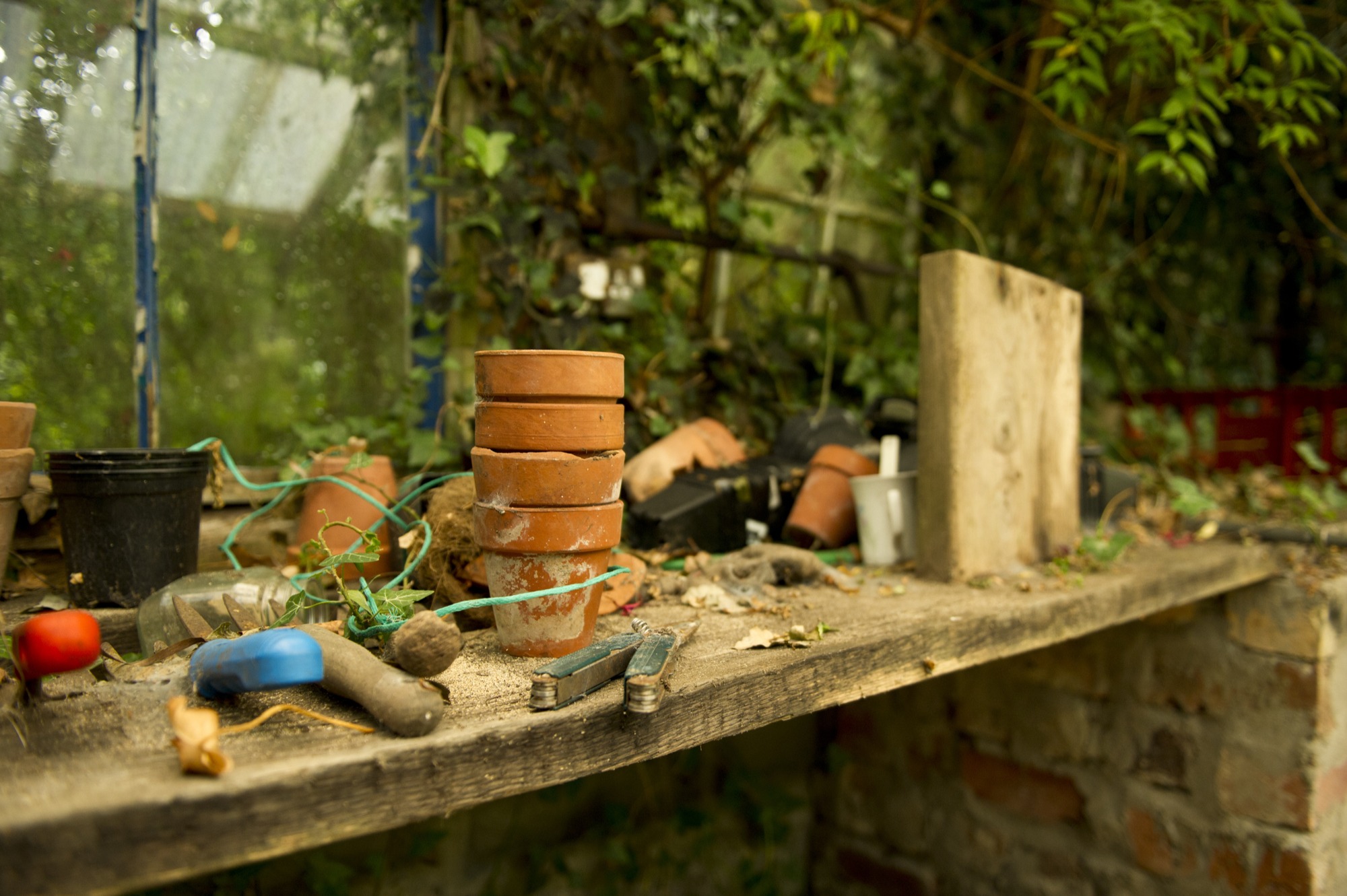 Customizing Your Potting Bench
Once you have purchased, built or repurposed your piece, it is time to customize your new potting station to make it work for you. After all, the point is to have a work space that makes your backyard gardening tasks easier, so this is more than just a spot to stash your soil amendments and seeds.
The first step is to stock your station with the basics. This will largely consist of the gardening tools and supplies listed above, but you may need to add a few things to the list that are specific to your needs. For example, if you plan on starting a lot of seeds indoors before the growing season, you will want to stock up on seed starter trays or pots. Or, if you are planning on working with orchids, you might instead need plant stakes and straight-nosed snips.
You may find that you go through a lot of plant markers, particularly if you are starting seeds early in the season, so keep in mind that you can use all sorts of things as plant markers, such as old spoons, popsicle sticks, unused paint stirrers and rocks.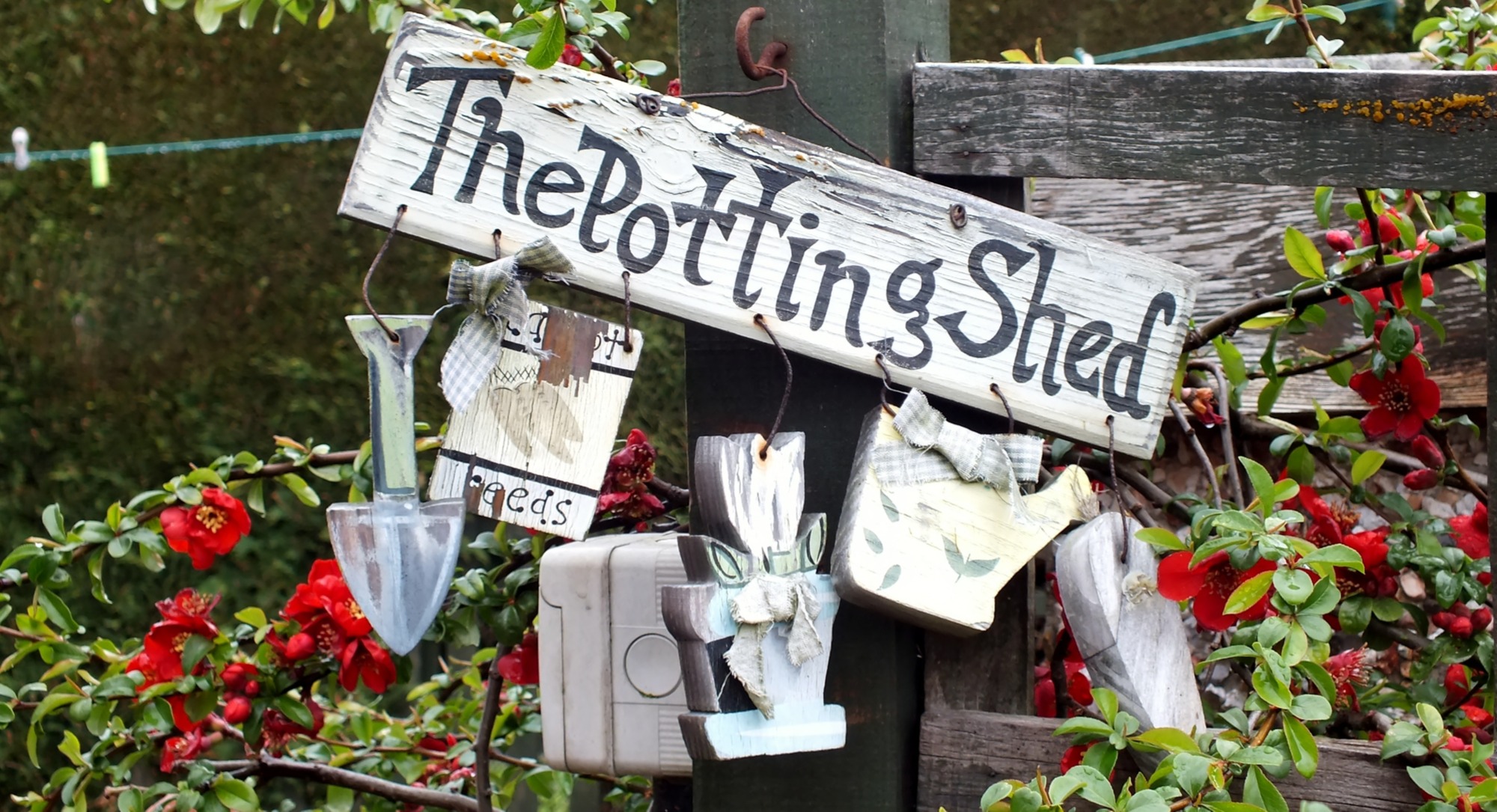 Get creative with your storage options to keep things organized and out of sight. Baskets work well for this and can make your potting station more attractive when not in use. You might want to consider mason jars for storing seed packets, since this well keep them dry and keep out critters who might want to eat your seeds. For garden tools, you could keep them in a small bucket, hang them on hooks from the shelves or add a towel bar on the side with hooks to save space.
You will see that there are some commercial options that come with wet or dry sinks. You can also build a sink into a repurposed piece of furniture or a DIY potting bench. However, it is often easier and less expensive to just make sure you have easy access to a garden hose nearby.
Backyard Gardening Resources