How to Choose Pots for a Patio Container Garden (PRO Tips + Ideas)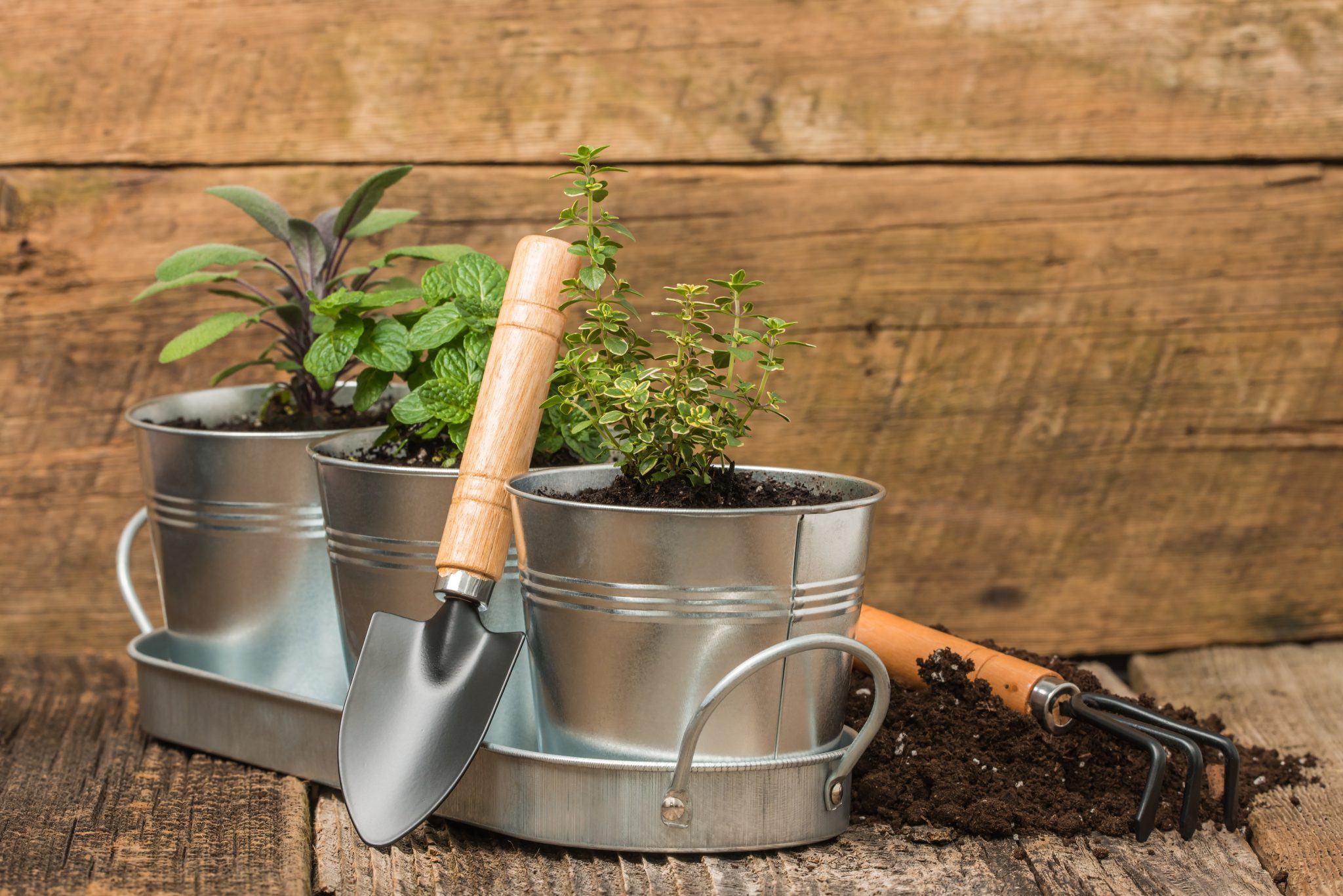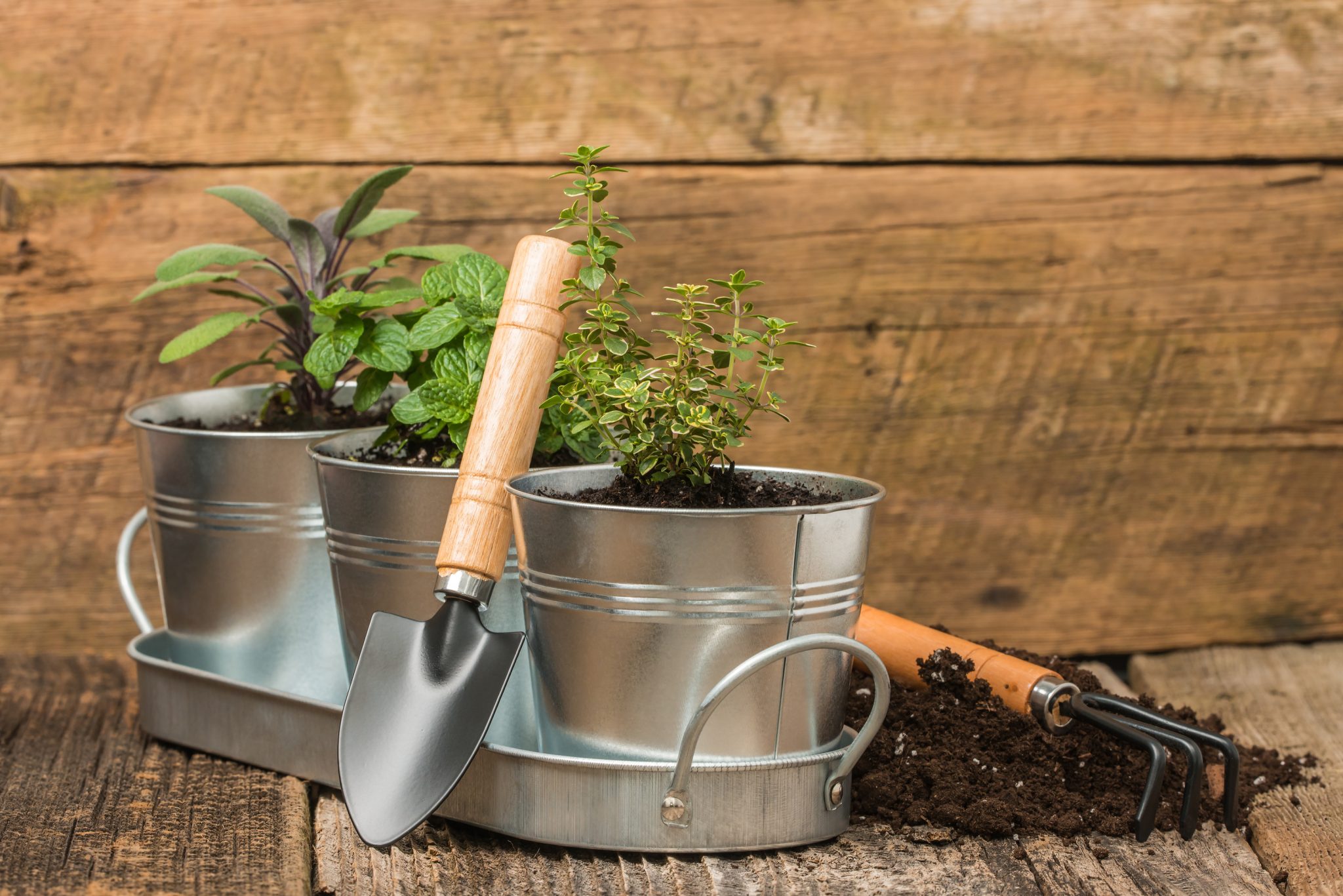 Container Gardens are a great addition to patios that add color and texture, while also giving you the opportunity to grow food plants in a small space or create a focal point for your outdoor living area. Of course, to create an attractive container garden, you must pick the right pots.
The first thing you will need to decide is whether you are going to pick the plants, and then find appropriate pots or if you are going to pick the pots and then find appropriate plants. For example, if your main goal is to grow plants for food, that will inform your choice of pots, because some pots are not appropriate for growing edible plants. On the other hand, if your primary goal is to add an attractive container garden that matches the décor of your outdoor living area, you may want to choose pots you love, and then find plants that will do well in those pots.
The next step is determining the look you want for your container garden. Do you want a sleek, modern look? Would you prefer a colorful grouping of eclectic pots in various sizes? Or perhaps you would like a simple, cohesive look that does not distract from other focal points on your patio.
Natural stone pots are a good choice if you want a modern look or something that will blend in with a paving stone patio. They also insulate plants from heat and cold and are fine to use when growing edible plants. However, this type of pot is usually considerably more expensive than many of the other available options.

Talavera planters are another option that work well for people looking for colorful containers that retain moisture well. Vibrantly colored pots are a good choice if you want to create an eclectic look or if you want your container garden to be a focal point in your outdoor living area.
When selecting any type of pot, it is important to check for holes in the bottom to allow proper drainage, which is imperative for plant health. If you fall in love with pots that do not have drainage holes, you may be able to make your own holes. For example, you can easily add drainage holes to metal pots. However, if you choose ceramic pots that do not have drainage holes, you take the risk or cracking your pot by trying to add them. In this case, you will need to water less and keep an eye on soil moisture.
You also need to make sure you are purchasing the right size pots for your plants, since some plants need more root space than others. If you are not sure how much space your chosen plants need, ask your landscaper or a garden center employee for assistance.
Aside from being pretty and perfectly sized, there are actually several other considerations that most folks do not think about when selecting planters for container gardens. To help ensure you make the best planter choices for your patio, check out these 10 tips for picking the perfect pots for your situation.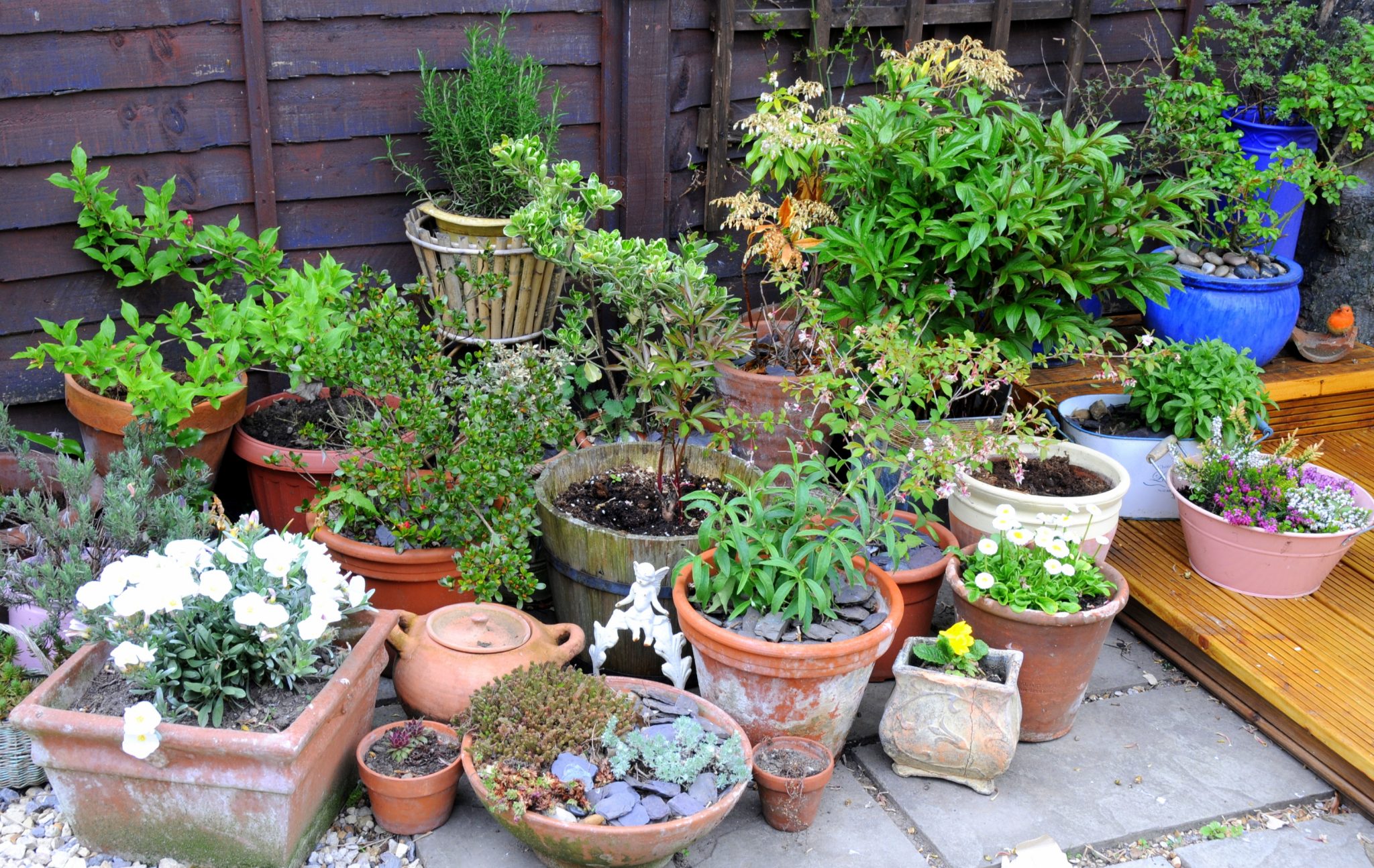 10 Tips for Picking Pots for Container Gardens
1. If you live in a dry, hot area…
If you live in an area that tends to be hot and dry – like most areas in Southern California – you will either need to water more often or choose planters that will help your plants not dry out too quickly. If you want to conserve water, you will want to choose non-porous pots, such as glazed planters, which hold moisture more efficiently.
2. If you over water…
If you are the type of gardener who tends to over water, you will need to choose porous containers to help protect your plants' root systems from rotting and your plants from drowning. To help protect your plants from over-irrigation, consider using grow bags or unglazed, clay pots, such as the terra cotta planters that are available at garden centers and home improvement stores.
3. If you want cheap planting containers…
Plastic pots are often the least expensive but, if you do not like that option, unglazed, clay pots are usually also quite affordable. Another way to put together an inexpensive container garden is to get creative with your pot options. Almost any type of vessel can be a planter, so look around the house for old boots, chipped teacups, colanders and baskets that you can transform into flowerpots. You can also look for inexpensive pots at garage sales and thrift stores.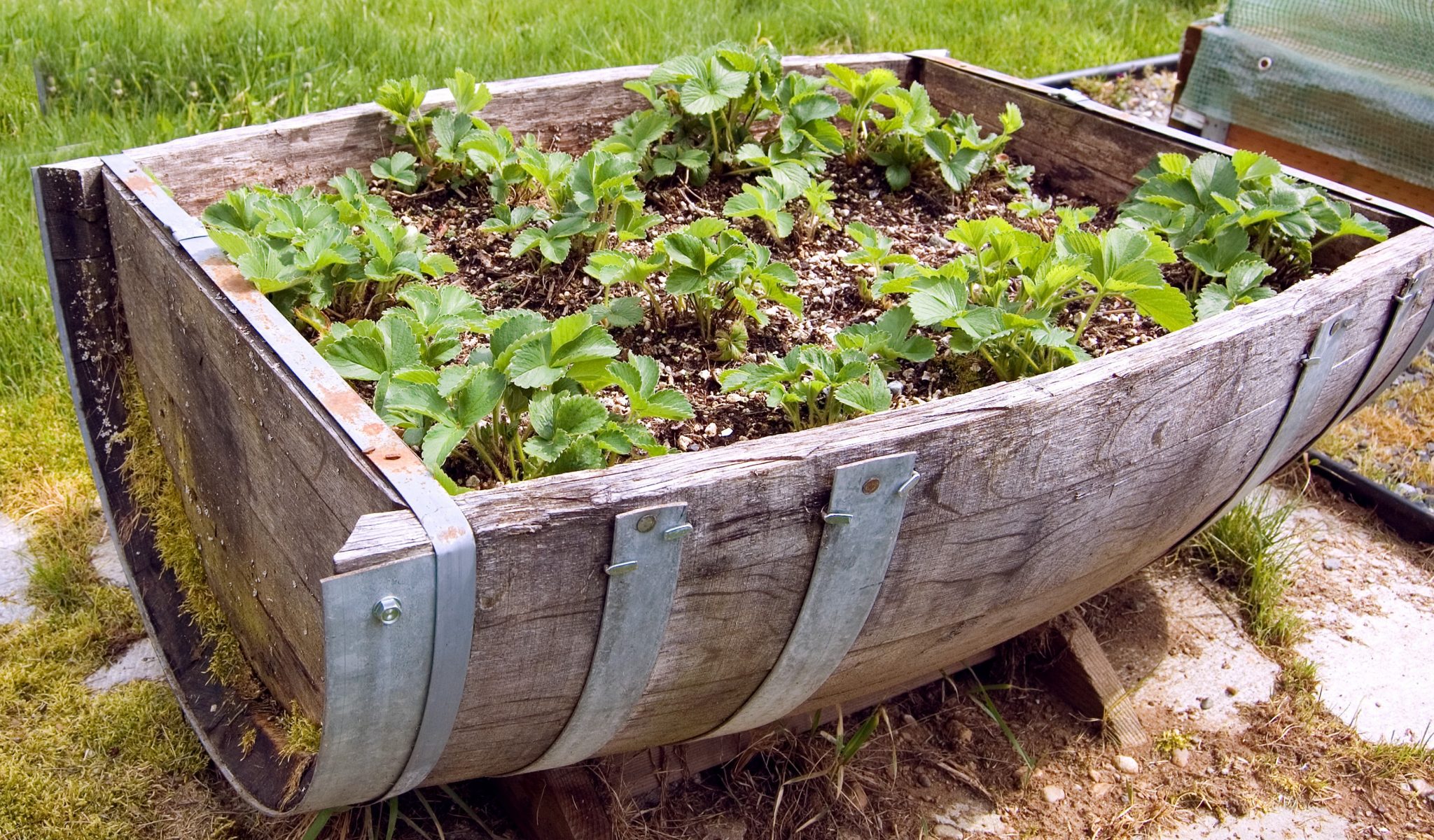 4. If you are growing plants for food…
Plants grown for food should not be planted in metal or plastic containers. Both of these options can leech unwanted substances into the soil and your plants. Choose untreated wood, unglazed, paper or other biodegradable pots, or you can use unlined baskets or grow bags. If you go with wood, choose untreated cedar or redwood, which have greater longevity than most other wood options.
5. If you need lightweight containers…
If you need lightweight options that allow you to easily move your plants, your best choices may be plastic, paper or biodegradable containers. Alternatively, you can place your pots on plant caddies with casters that allow you to easily roll them around as needed.
6. If you want an eclectic look…
To achieve an eclectic look, all you need to do is get creative with your planter choices. For example, you could incorporate a bathtub, wheelbarrow, an old cowboy boot or even an old ice bucket. If you want a bit of an eclectic look without getting too crazy, you can also simply choose pots in several vibrant colors or paint your pots with unique designs.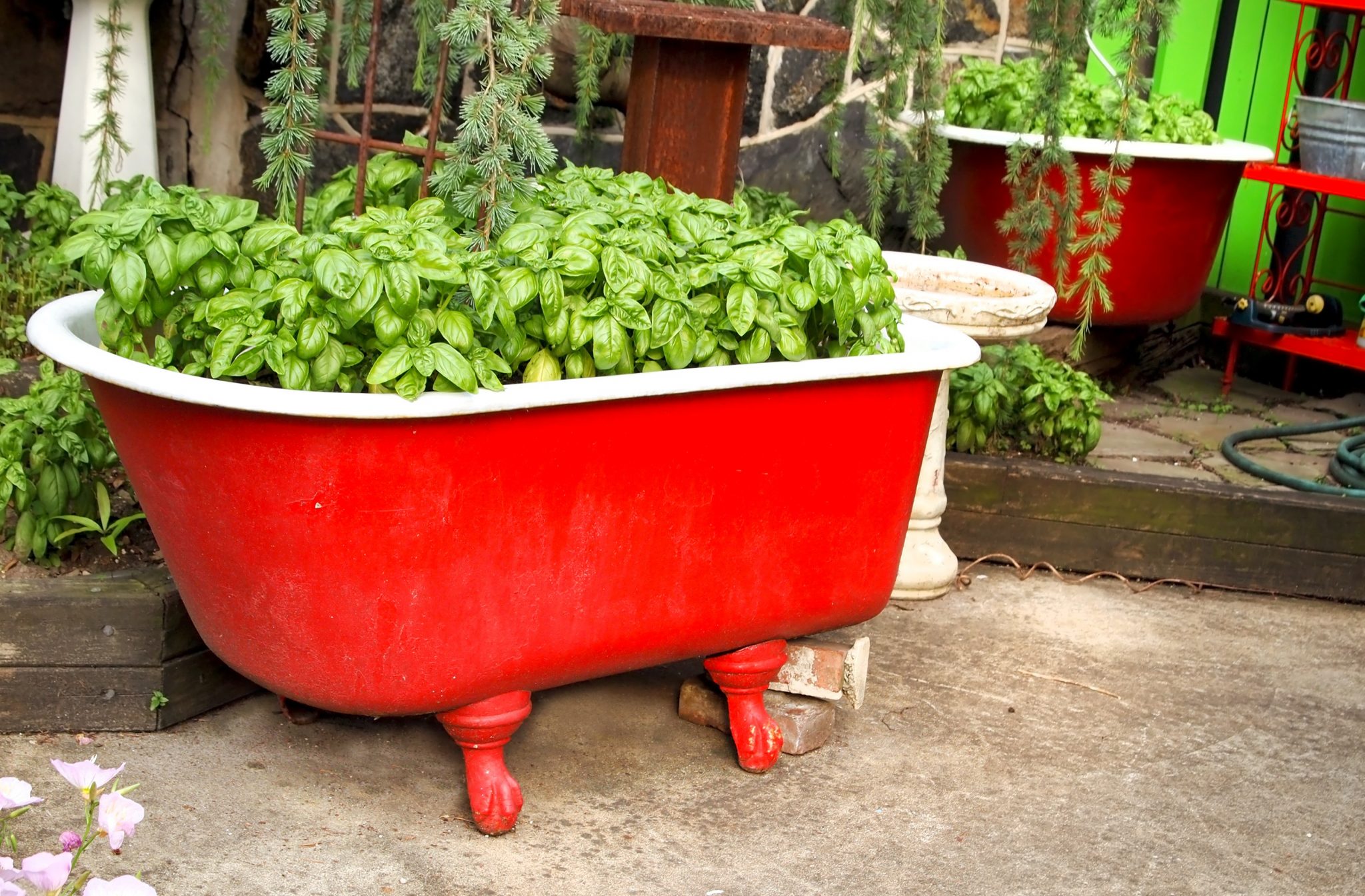 7. If you want vibrant colors…
The best choice for gardeners who want vibrant colors in their container garden is to go with glazed pots. Glazed pots, such as the popular Talavera pottery you can sometimes find at garden centers or home stores, offer the widest variety of bright, vibrant colors from which to choose. Alternatively, you can paint metal or wooden containers to create a colorful patio garden.
8. If you want eco-friendly pots…
There are plenty of eco-friendly container garden choices that are easy to find, such as untreated wood planters, pots made from recycled paper, bamboo pots, and pots made from corn husks, peat, coconut coir, cow manure or rice straw. Another option is to use upcycled planters, such as those made from old wine barrels or whiskey barrels.
9. If you forget to water your plants…
If you get a bit forgetful when it comes to watering your plants, there are easy solutions that help your plants thrive. The best solution for forgetful gardeners is often self-watering containers. As long as you remember to water your container garden enough to keep the reservoir full, your self-watering planters will handle the rest. This allows your plants to get just the water they need as they need it, so it is also a great way to conserve water.
10. If you are concerned about discoloring your patio…
If you are concerned about water from your plants damaging your wood deck or discoloring a concrete, brick or paving stone patio, that is easy to avoid. Either choose pots that have a built-in saucer at the bottom, or purchase saucers to place beneath your pots. Just keep in mind that saucers encourage your pot to retain moisture. If there is too much moisture, it can damage the root system or drown your plants.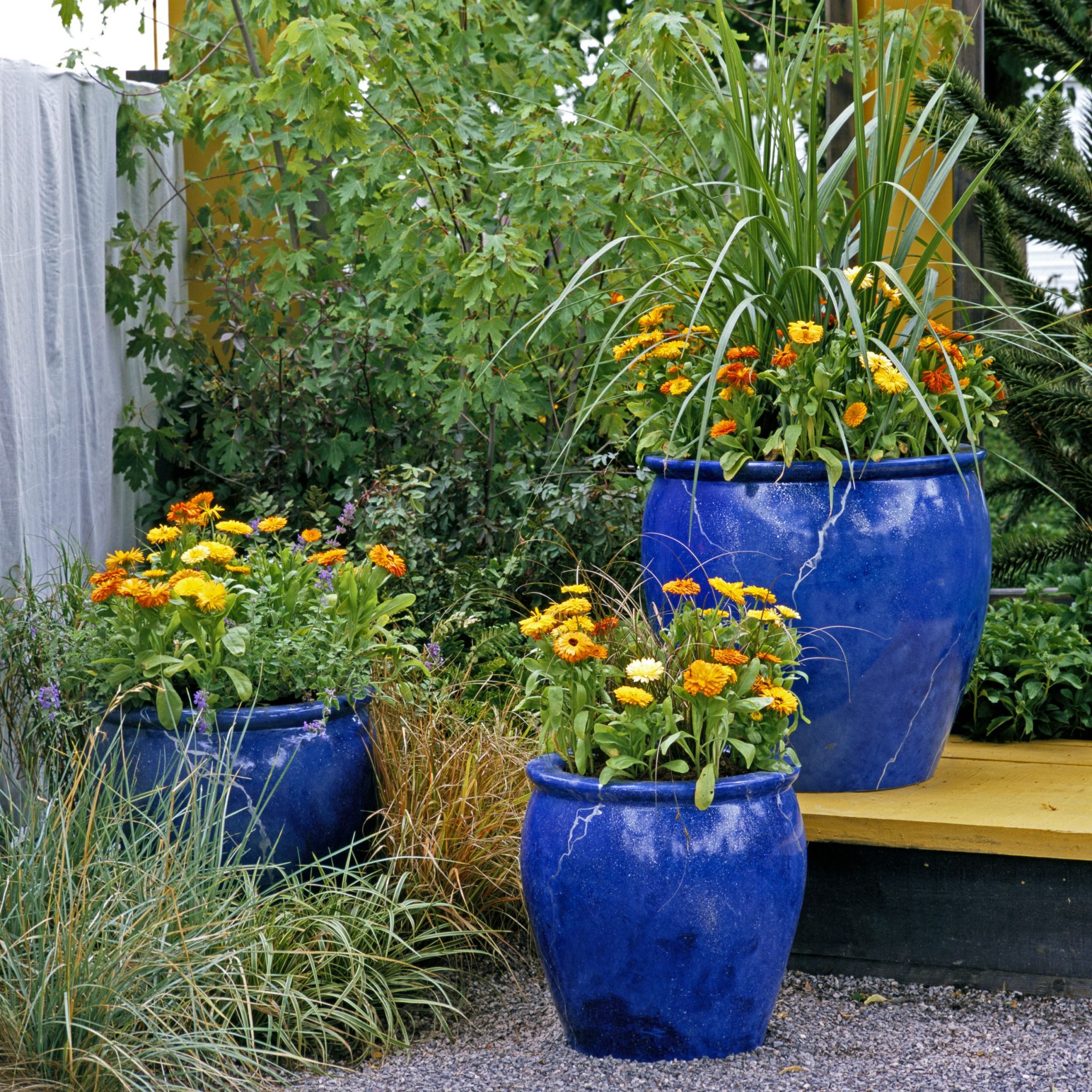 Container Gardens: Further Reading