How to Start a Wedding Venue Guide: Affordable, Low-Maintenance Ideas + Tips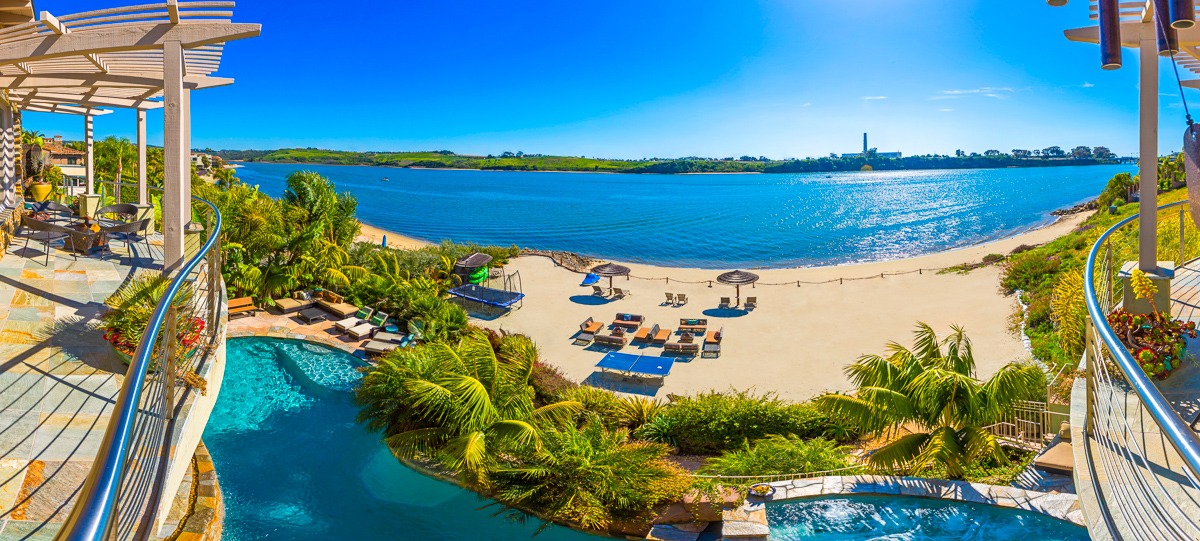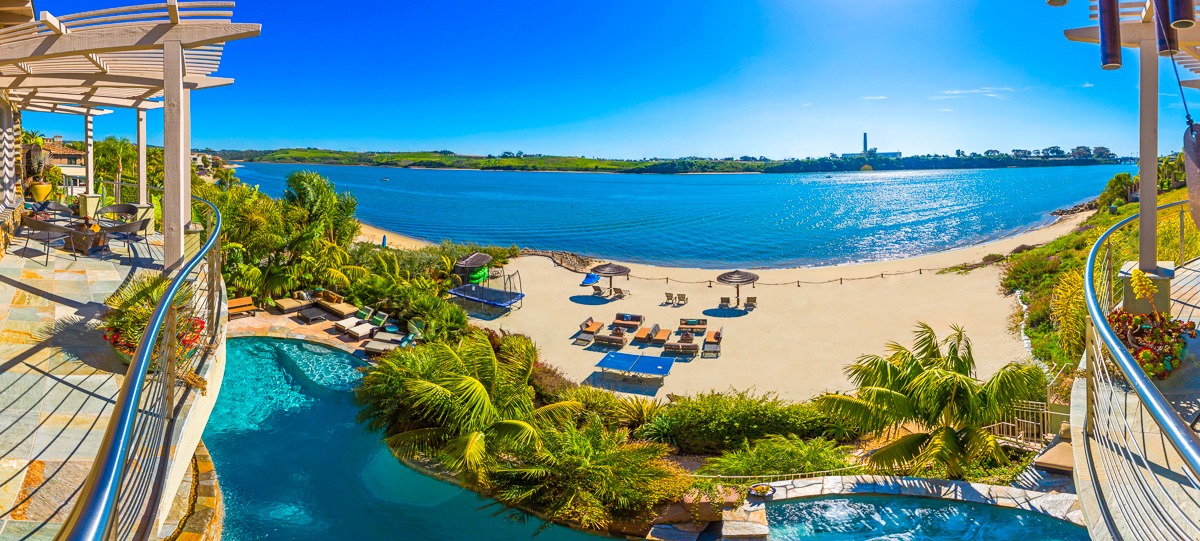 Outdoor weddings have always been a romantic, creative option that appeals to those who want a personalized wedding that does not necessarily take place in a church.
Clergy can still perform the ceremony, if the couple wishes, but as the trend towards non-traditional weddings continues to grow, it is becoming more common for couples to choose outdoor venues with or without an ordained minister.
Outdoor settings are also popular options for commitment ceremonies, vow renewal ceremonies and other ceremonies that celebrate love and a lifetime commitment.
Because of this growing trend, many establishments are now adding outdoor wedding venues to their property to expand their current offerings.
This is true of chapels, resorts and hotels that already offer indoor wedding ceremony locations, services and packages, as well as other businesses interested in getting in on this opportunity to increase income and provide additional services to clients or guests.
For example, ski resorts, vineyards, restaurants, boutique hotels, bed and breakfasts, and convention centers have also recognized the increased income opportunities that come from adding an outdoor venue that can be used for weddings and commitment ceremonies.
Depending on the size of the venue, these outdoor spaces can also be used for outdoor concerts, company retreats, private parties, wine tastings, tradeshows or other events that can occur in an outdoor setting.
Whether your establishment is small or large, newly opened or well established, currently offering wedding services or just now considering this expansion, an outdoor event venue is an ideal way to bring in more business and increase public awareness of your brand.
Since these venues are outside, they will be noticed by passersby who will quickly realize that there is a new option available for their next event, which will provide free advertising for your expanded services.
Having a clean, landscaped outside space for events will also enhance your property's overall visual appeal and will attract the attention of potential customers and clients – regardless of whether they are in need of an outdoor event space.
Two keys to the success of adding an outdoor venue are affordability and low maintenance requirements, since the ongoing costs of keeping an exterior space looking fantastic can quickly add up and take away from your potential income.
Simple choices that require less maintenance and little to no water, such as artificial grass, drought-resistant plants and attractive ground covers make having a beautiful outdoor venue an affordable, easy-to-care-for option.
Top 10 Considerations When Creating an Outdoor Wedding Venue
If you plan to create an exterior space to use for weddings, commitment ceremonies and other events, there are several things to consider before you begin the process of designing and installing the space.
Here are 10 questions you should answer prior to designing an outdoor area for events:
1. How many people do you want the space to be able to hold?
2. Do you have an outside area that is large enough and in a good location to be used for this purpose?
3. Do you have particular concerns unique to your situation, such as heavy winds or regular snowfall that may hinder your ability to use the space on a regular basis?
4. Is there a call for this type of venue in your area? (If you are located in an area where outdoor living is customary throughout the year, it is highly probable that there is a call for this type of venue, even if various options are already in existence.)
5. How will you maintain an outdoor event space, and can you afford ongoing maintenance costs?
6. Do you have a landscape company or maintenance team already on hand that can provide required maintenance?
7. Would an eco-friendly outdoor event venue appeal to your target market?
8. Do you want to provide related services, such as chair and table rentals, floral arrangements, wedding decorations rentals, catering, wedding photography, DJ services or other relevant amenities? Or do you just want to provide a venue?
9. If you do not currently rent out an event space, how will you manage event reservations, catering to clients' needs throughout the reservation and setup process, and ensuring cleanup after events?
10. Are there zoning issues or noise ordinances that would hinder your ability to use outside space on your property as an event venue?
Depending on the size of your venue, the size of your current staff and the expected popularity of your new offering, you may need to hire one or more people to manage the space and provide landscape maintenance.
If you opt for low-maintenance landscaping options, such as native plants or artificial turf, you can save a significant amount of time and money when it comes to ongoing maintenance, and you may even be able to take care of the maintenance yourself if you are a small operation – such as a boutique hotel or bed and breakfast.
Is Artificial Grass the Right Choice for Your Outdoor Event Venue?
Outdoor wedding venues typically have either sand, grass or a decorative hardscape option in areas where the couple will stand and guests will sit.
Sand, of course, is typical of beachside venues, but even some oceanfront hotels create a separate space with grass or a patio area for those who want to celebrate their commitment with an ocean backdrop but on a smooth, even surface that is easier to navigate in heels, or for older or disabled guests.
Grass is another common option that allows the event space to flow with the rest of the property's landscape and helps create a conventional outdoor environment to appeal to couples who want to be married in a more natural setting.
However, natural grass comes with a host of expenses and issues that can quickly take away from the potential income from the venue.
If you have time and do not mind the look of bare earth surrounding your business, you can grow grass from seed, which is an affordable option for most businesses.
Seeding a grass area is a fairly simple process; however, it should be noted that it is a lengthy course of action that requires many steps, and a lot of fertilizer and water.
Additionally, if you choose this option, your venue will be unusable until the grass is well established, which means you will have to wait longer to begin to see a return on your investment.
This is one reason why many businesses choose to have sod professionally installed by a landscape team; however, sod is far more expensive and still requires extensive maintenance after installation.
Natural grass, whether laid as sod or grown from seed, requires quite a bit of work to keep it looking its best, and it is imperative that the ground you want to rent for outdoor events always looks impeccable.
The ground, after all, is the selling point, since that is what your guests will be renting.
They will naturally expect it to be pristine, clean, and devoid of any brown spots or bare patches.
This is difficult to accomplish with a natural grass lawn.
In addition, natural lawns tend to provide uneven terrain, which could increase tripping risks, which is of particular concern in venues that may be frequented by guests wearing heeled shoes, older guests or children.
From a business perspective, tripping risks can increase the chance of lawsuits, so limiting these risks as much as possible is just good business practice.
Natural lawns are also expensive on an ongoing basis, including water usage and maintenance costs.
Aside from the fact that natural lawns are responsible for significant water usage – leading to high water bills – the cost of maintaining a conventional grass lawn includes the equipment, fuel, products and labor required for watering, mowing, aerating, fertilizing, weeding, edging, and applying pesticides and herbicides on a regular basis.
Due to these ongoing costs, as well as concerns about wasting water and constantly fighting brown spots and bare patches, more and more venues are choosing artificial grass as an alternative to traditional grass lawns.
When you choose synthetic turf, you can rest assured that your outdoor venue will always have a green, lush lawn – regardless of the time of year, severe weather or water shortages.
The fake grass used in residential and commercial settings today is not the artificial turf found on miniature golf courses two decades ago, so if you have not recently seen or felt a synthetic lawn, rest assured today's offerings provide a verdant, soft, appealing ground cover that looks just as inviting in the dead of winter as it does under the hot sun of summer.
Artificial lawns also provide an even terrain to reduce tripping hazards and are an eco-friendly option that will significantly lower your water usage – and your water bill.
The maintenance required to maintain a synthetic lawn is minimal, which means more cost savings for you in regards to the labor, products and equipment needed.
For example, your fake lawn will not require a lawn mower and will never need to be watered, edged, aerated or weeded.
No fuel usage means another nod towards an eco-friendly venue, if that is part of your goal, as well as increased savings on landscape maintenance.
With just a bit of maintenance – like a bit of brushing and an occasional rinsing down to keep it looking clean and welcoming – synthetic turf is much easier to care for than natural grass and will look fantastic far into the future.
This combination of benefits makes artificial grass an ideal low-maintenance landscaping option for most business owners looking to add an outdoor venue for weddings or other events.
Additional Tips for Creating a Low-Maintenance Outdoor Wedding and Event Venue
In order to create an outdoor oasis that appeals to a wide variety of potential clients, you will need more than a beautiful lawn to draw in your target market.
After all, if only a large, grassy space was necessary, couples could simply choose any park or a friend's backyard for their ceremony.
You want to create an enticing space that couples will fall in love with and want to use as the special, memorable place where they will exchange their vows in front of family and friends.
To achieve this, you will need additional plants and ground covers, as well as beautiful walkways and – perhaps – a water feature, gazebo or other added features.
If you choose to include flower beds, borders or garden areas, opting for drought-resistant, native plants is the best choice.
Native plants will naturally thrive in your area, which means lower water and maintenance requirements to keep them looking their best.
This helps you save time and money, while providing a beautiful backdrop for events.
Working with a landscape designer that is experienced in xeriscape and other water-saving landscape designs with native plants and ornamental grasses is usually the best way to go, but it is possible to work with your local garden center to make appropriate selections if you are a small business and need to keep costs at a minimum.
Once you have chosen the type of lawn you will have and the plants that will complete your look, you will need some type of ground cover to cover bare patches of dirt.
If you would like an eco-friendly option that will enhance the beauty of your venue with minimal ongoing maintenance requirements, select gravel, mulch, bark or wood chips.
These options require no water, limit weed growth and simply require occasional raking to keep the area looking fresh and free of debris.
These low-maintenance, no-water ground cover options will help complete the overall look of your landscape while saving you time and money.
Final Thoughts
Creating a low-maintenance outdoor wedding venue can provide an additional income source to your commercial property that will help attract guests for this amenity and your other services.
By choosing landscape options that conserve water and require little maintenance, like synthetic turf and drought-resistant plants, you can also appeal to an increasingly environmentally concerned public that more often prefers earth-friendly options.