How to Heat and Cool Your Home More Efficiently with HERO Program Financing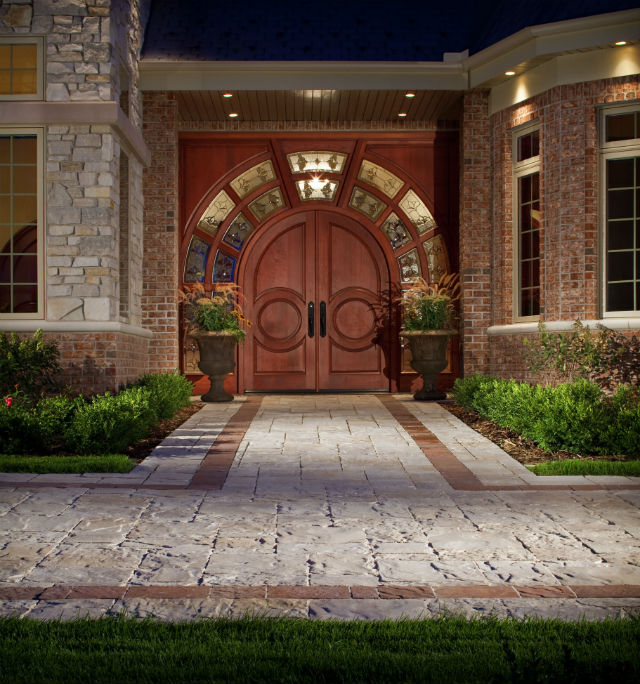 Summer is coming, and it is time to get started on those home improvement projects you have been planning to enhance your outdoor living areas and make your home more energy efficient.
For most of us, summer means two things: more outdoor entertaining with friends and family and higher energy bills from keeping our homes comfortably cool.
If last summer left you vowing to improve your outdoor living areas before the next entertaining season or figuring out how to lower your cooling costs before the next heat wave, there is a new home improvement financing program that may help you do both.
The Home Energy Renovation Opportunity (HERO) Program was launched by Renovate America in 2011 and is a new kind of financing made possible through Property Assessed Clean Energy (PACE) legislation.
The purpose of this program is to help homeowners (and businesses) make improvements that make properties more energy efficient or water efficient.
This relatively new financing option is appealing to homeowners for a variety of reasons, but the most appealing aspects for most are that these loans are not dependent on good credit, are based on the home's equity, have low, fixed interest rates, and are attached to the home as a tax assessment.
This means that payments are paid as part of your property tax bill and that you can chat with your tax professional about whether or not those payments might be tax deductible.
This also means that, in some cases, the balance of the HERO loan on your home may be transferred to the new owners if you sell your home.
This is another appealing aspect for homeowners who want to make energy-efficient or water-saving changes to their homes but who are concerned about long-term loan payments for improvements on a home they may sell.
Heating our homes in the winter and cooling them in the summer can have a significant impact on our utility bills and are among the top contributors when it comes to your home's carbon footprint.
In fact, homeowners can see as much as a 60% reduction in their utility bills by replacing old HVAC systems with high-efficiency systems and can see a further drop by installing efficient windows and doors.
HERO loans can be used to fund multiple projects to make your home more eco-friendly.
Install It Direct is an approved contractor for making your home more water efficient with a HERO loan by replacing your natural grass with artificial turf or transforming your backyard into a low-water oasis with a paving stone patio.
So we are happy to help you accomplish your goal of improving your outdoor living areas in an environmentally responsible manner.
However, if you also want to lower your utility bills and reduce your home's carbon footprint through more efficient climate control, we think you might want to consider funding more than one project with your HERO loan.
Read on to learn more about how you can also use your HERO loan to make your home more efficient.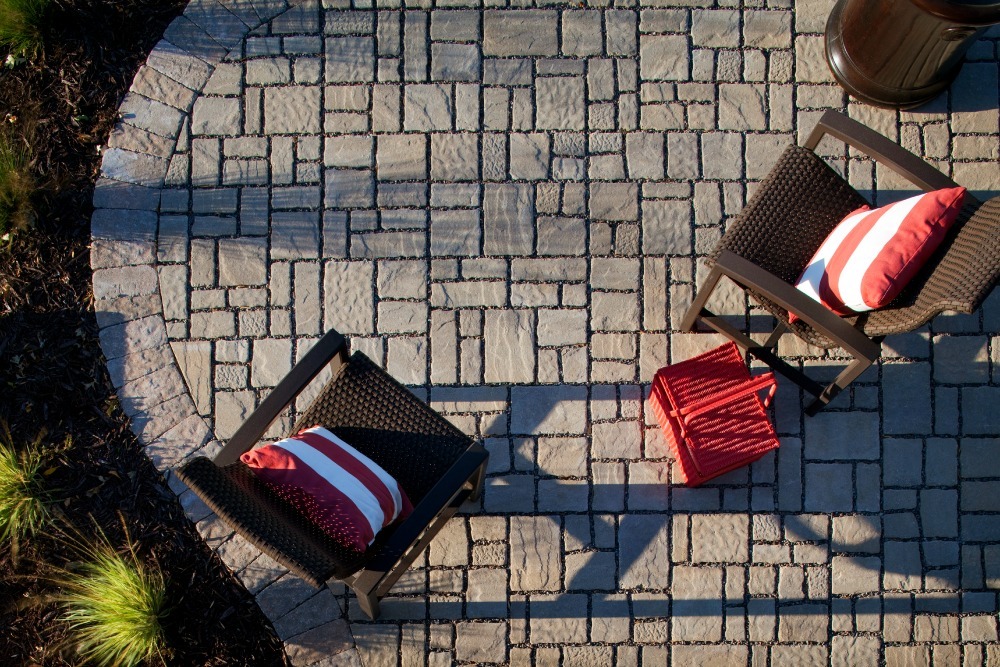 Using HERO Program Financing for Energy-Efficient Climate Control: First Steps
Before you get too far into the planning process for your eco-friendly, energy-efficient home improvement project, there are a few simple steps you need to take to make sure you are eligible and that your project will be covered by this financing program.
1. Determine Access and Eligibility
As of February 2015, more than half of the households in California had access to the HERO Program, and this number will continue to grow as more municipalities across the state become part of this forward-thinking program.
You need to make sure you are one of these households before you start making any big plans, so your first step should be to go the HERO Program's page for homeowners and type in your address to make sure your property is eligible.
2. Find a Contractor Approved to Complete HVAC Projects Funded by HERO in Your Area
Your next step should be to visit the approved contractors page to see if your favorite contractor is on the list or to use this resource to connect with a contractor for your project.
If you live in Orange County, San Diego County or Riverside County, you should have no problem finding a heating, ventilation and air conditioning (HVAC) contractor with the experience and knowledge necessary for your particular project.
As of the time of this writing, there are 439 contractors approved to complete HVAC projects financed by HERO in Orange County, 430 approved contractors for San Diego County HVAC projects and 404 contractors approved for eco-friendly HVAC projects in Western Riverside County.
Finding a contractor first allows you to benefit from their guidance, since they probably have more experience with energy-efficient home improvement projects than the average homeowner.
Your contractor may be able to answer questions about potential rebates offered in your area, and some may even complete the application process for you.
He or she should also be able to suggest the best products to fit your needs and help you stay within your budget.
If you are a super-handy homeowner and plan to take on your eco-friendly heating and cooling home improvements as do-it-yourself projects, you can still apply for HERO Program financing to pay for the products and supplies required.
Keep in mind that you will have to sign a self-install agreement and that the loan will not pay to cover your labor.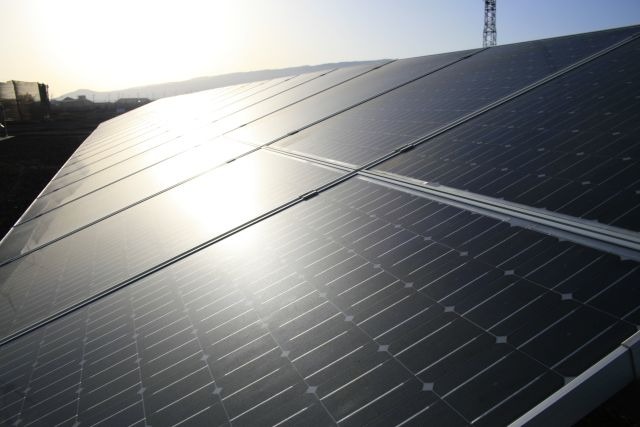 3. Find Approved Products for Your Project
There are more than 900,000 eligible products in more than 50 product categories, so you should have no problem finding the heating, cooling or insulation products you need to make your home more energy efficient and lower your utility bills.
Since climate control is one of the biggest contributors to energy usage and one of the fastest ways to make a home more energy efficient, you will find that many of the product categories are related to heating and cooling your home more efficiently in one way or another.
More than one product and more than one project can be included in your loan, so you may want to select products from multiple categories to create a home improvement plan to make heating and cooling your home more efficient on multiple levels.
Some of the product categories that might be of interest to you include:
Central air conditioners
Geothermal heat pumps
Mini-split air conditioners
Hydronic randiant heating
Duct replacement
Furnaces
Evaporative coolers
Attic fans
Biomass furnaces
Cool wall coatings
Cool roofs
Attic insulation
Wall insulation
Floor insulation
Ceiling fans
Solar panels
Wind turbines
Exterior window shades
Windows
Doors
Window films
Radiant barriers
4. Understand the Requirements for Product Eligibility
If you are working with a contractor, he or she should be able to guide you through this process and ensure that products are chosen and the project is completed in a manner that adheres to the HERO Program requirements.
Products must comply with California Building Energy Efficiency Standards, and the specifications and quality of the installation must meet or exceed codes, permitting and standards on a local, state and federal level.
Most products must be a replacement for a less-efficient product, must be Energy Star Certified (if applicable) and must be installed according to the specifications provided by the manufacturer.
Individual product types have their own lists of criteria, which can be found in the California HERO Program Residential Eligible Product List.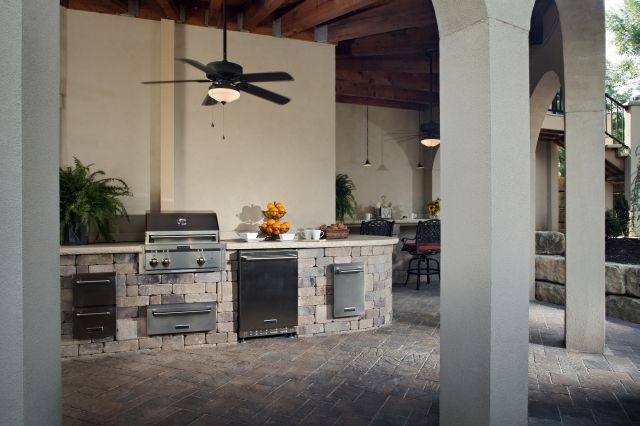 5. Apply for Your HERO Loan
Listing the contractor you will be using is part of the loan application, so finding a contractor needs to happen before you apply.
It is also a good idea to look over the product categories and eligible products to make sure the plan you have in mind can be funded through HERO.
However, you can apply for financing before you select products, since you may find it necessary to adjust your product selection as the project is completed anyways.
You will, however, need a general idea of the product categories and products to include on the application.
You can complete an application online, which only takes a few minutes and does not require an application fee.
6. Sign and Return Your Financing Documents
It is very important that you remember that your initial approval is not the last step.
You should not start your energy- or water-efficient home improvement projects until after you sign your loan docs and return them to the HERO program.
Things to Consider When Planning Your HERO Loan Project
The HERO Program provides opportunities to homeowners that they might not otherwise have, and the rapidly growing interest in the program shows just how much homeowners appreciate having access to this opportunity.
Because this program affords us such a great opportunity to improve our homes in an affordable, environmentally responsible way that makes our homes more energy or water efficient, it is important that we make the best choices possible for our homes, our families and the planet.
To this end, there are a few things you should consider when planning your project in order to get the best bang for your buck.
1. Your Lifestyle
Is your air conditioner on 24 hours a day during the summer?
Are you always cold and inching up the temperature on the thermostat when no one is looking?
Do you leave your air conditioning or heater on for your pets when you are away from home?
Do you spend most of your time in just one or two rooms of a larger home?
How you and your family use your climate control systems should inform your decisions regarding which improvements might be best for your home.
For example, if your house always seems too hot — even with your air conditioner running constantly — you might consider a project that combines radiant barriers, a new attic fan and a high-efficiency central air conditioner.
If your family spends most of the time in just a few rooms, you might consider adding mini-split air conditioners to your home improvement list.
If you are often on the chilly side, efficient windows and doors, a hydronic radiant heating system, attic insulation and wall insulation might be good choices.
2. Your Budget
Even if your property is eligible for a sizable loan, that does not automatically mean that you can afford your property tax payments increasing accordingly.
If you need to be a bit choosey about the home improvement projects you take on, it is even more important that you determine which products will be the most beneficial for your particular situation.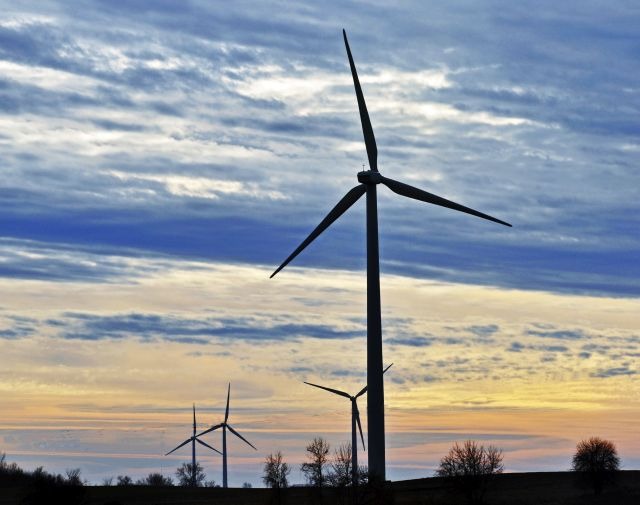 While you might not feel like you can afford a new furnace, central air conditioner and duct work, you could consider starting with some lower-cost window films, a mini-split air conditioner for the most popular room in your home, energy-efficient ceiling fans or an evaporative cooler.
3. Your Home's Current Products and Energy Use
With the exception of solar panels, wind turbines and similar items, most products that are eligible for HERO loans must replace an existing product.
So the first place to start when choosing products is looking at what you already have and just how energy efficient (or not) they are.
You may want to consider getting an energy audit to help you choose the right home improvements.
If you live in San Diego, you can get a free in-home energy audit from SDGE by calling (800) 411-7343.
If you do not live in San Diego, or simply prefer a different route, you can also bring in a certified residential energy auditor (or an energy and water auditor) who can make recommendations regarding how you can best maximize your energy (or water) savings with eligible products.
As an added bonus, the cost of the audit can be included in your HERO loan.
Having an auditor visit your home can help you determine where you can get the best return on your investment in terms of saving significantly on your energy bill, enjoying everyday living in your home and reducing your environmental impact.
Your Turn…
Are you one of the thousands of California homeowners who have taken advantage of financing through the HERO Program?
If so, we would love to hear about your experience.
Photo Credits (in order of appearance): morgueFile, cgiraldez; morgueFile, cohdra; morgueFile, pedrojperez; morgueFile, pippalou; morgueFile, AcrylicArtist