15 Beautiful She Shed Ideas
She sheds are quickly becoming as popular and ubiquitous as man caves. If you don't have one yet, it might be time to claim some space all to yourself and create a backyard getaway where you can relax and unwind in a private retreat.
Whether you have an existing shed you plan to spruce up or will be creating your haven from the ground up, here are plenty of she shed ideas to inspire you and help you create a space that fits your needs.
What is a She Shed?
A she shed is a space for women to have to themselves. Similar to a man cave, a she shed is a place for women to decorate as they please and use it to read, hang out, house plants, or really do anything they want. They are typically backyard structures similar to a shed. Most people choose to redesign or take over their existing shed in the yard and convert it over to a she shed but creativity goes a long way in designing your she shed!
Choosing a Structure
Before you can get down to the business of decorating your she shed and setting it up as the perfect backyard retreat, you will need to choose a structure for this private space. Here are some ideas to help inspire you, but keep in mind that you can create your she shed in almost any space.
Existing Shed – If you have an existing shed that is not being used to its full potential, it might be time to clean it out and transform it into a mini backyard getaway.
Pre-Fab Shed – If you do now have an existing space, a pre-fab shed will likely be the easiest option for adding a she shed to your backyard.
Shed Built Onsite – You can also find shed plans online and build your own she shed from the ground up to truly customize your space.
Playhouse She Shed – If your kids have outgrown their playhouse, transform it into a whimsical adult space just for you.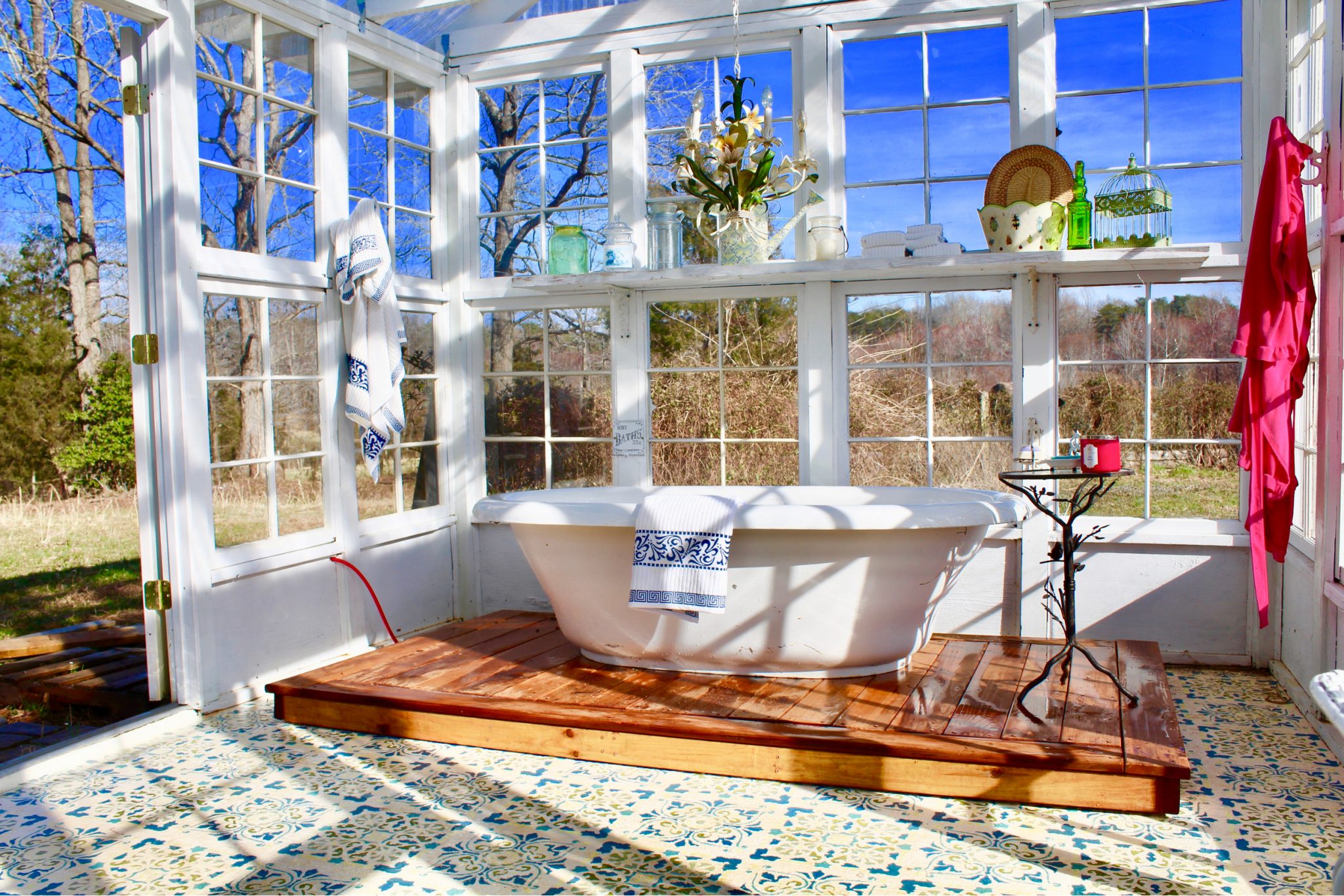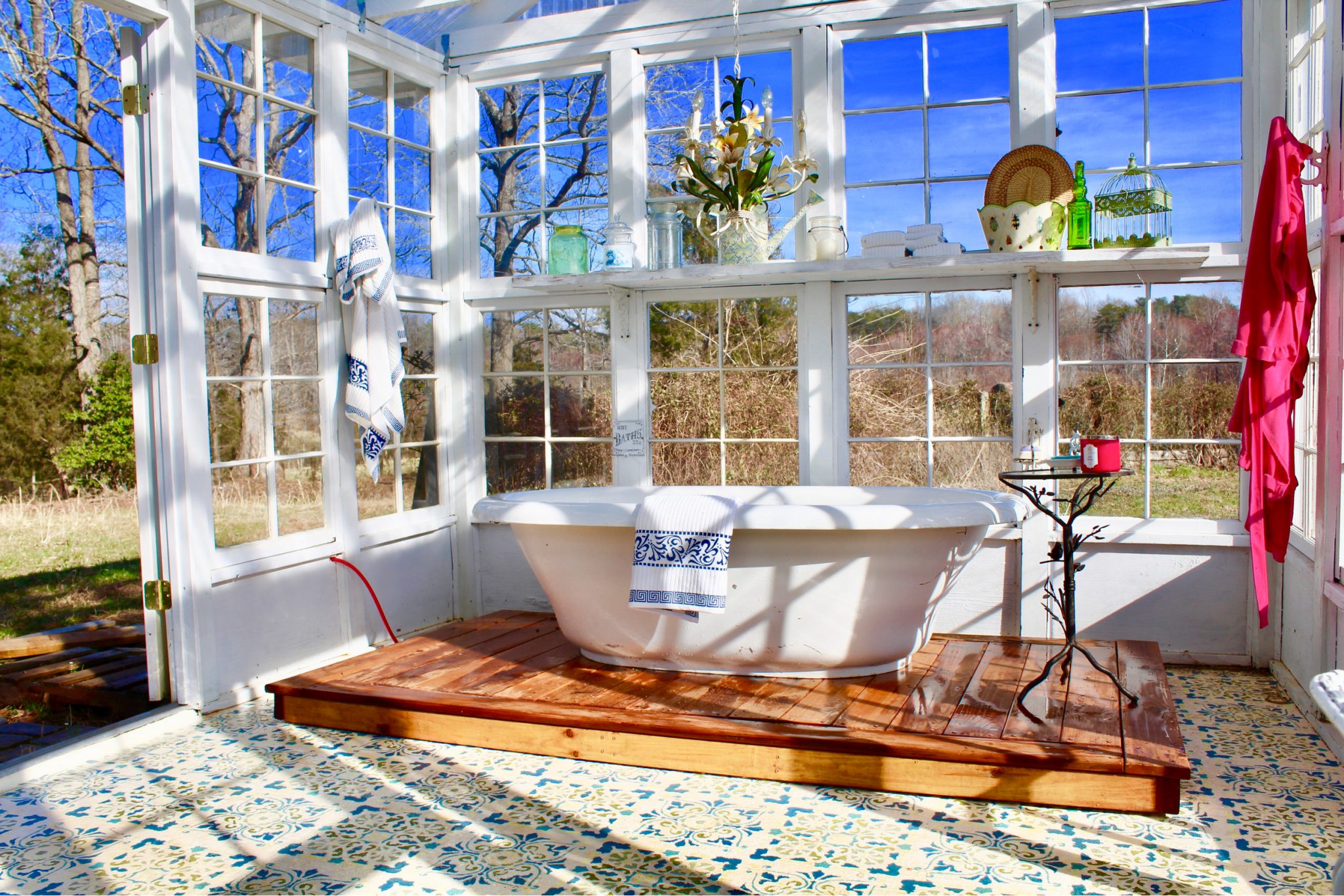 Greenhouse She Shed – An existing greenhouse – or one you find in the classifieds for a great price – makes a perfect she shed with lots of natural light.
Potting Shed – Along the lines of a greenhouse, a potting shed is a great choice that may be just the right size for a mini-retreat and have plenty of windows for natural light.
Gazebo She Shed – If you do not mind an open-air she shed, transform your gazebo into a dedicated relaxation space. You can hang outdoor curtains to enhance privacy.
Yurt – Yurts are technically tents but they are much sturdier than the tents you take camping and can be set up on a foundation or deck to create additional living space in your backyard.
Treehouse She Shed – Much like a playhouse, an unused treehouse may also be the perfect space to transform from a kids-only hangout to a mom-only retreat.
Garage She Shed – If you do not have a freestanding structure or the space to add one, you can still create some personal space by commandeering all or part of your garage.
Sunroom She Shed – If space is limited but you prefer something a bit airier and with more natural light than your garage has to offer, consider creating your she shed in your sunroom.
Patio, Porch or Balcony She Shed – If you have a small backyard or no backyard at all, you do not have to give up your she shed dreams; you just have to get a little more creative. Hang some curtains or fabric to create a mini retreat on your patio, porch or balcony. Or, if you have a larger backyard, think about creating a she shed with a porch.

Defining Your She Shed's Purpose
Your she shed can be many things and may transform over time as your interests and lifestyle changes. The purpose of this space is to have a spot that is just for you and suits your needs however you see fit. This may mean that your she shed is a home office during the day and a writer's retreat at night or that it serves as both your gardening shed and your craft room. So, do not feel like you have to limit your she shed ideas to just using it for one purpose. You just need to have some idea of how you plan on using the space so that you can set it up and decorate it accordingly to best suit those functions.
Here are a few she shed ideas to help you determine how you want to use your backyard retreat:
Craft room with supply storage and workspace
Reading room with bookshelves and cozy seating
Spa room with massage table or sauna
Workshop with workbench and tool storage
Art studio with natural light and plenty of storage
Writers retreat filled with things that inspire you
Gardening/potting shed with a potting bench
Media room with popcorn machine or gaming consoles
Office with everything you need to run your business or see clients at home
Meditation or yoga space with cushions and mats
General relaxation space filled with your favorite things

Creating and Decorating Your Space
Remember, there are no rules in she shed design. This is a space that should fit your needs, reflect your style and be filled with things that bring you joy. If you share your home with a partner or children, this may be the one spot where you do not have to take into consideration the needs or style of other members of your family and the one spot where you do not have to compromise to balance your design aesthetic with that of your partner. So, take advantage of this opportunity to create a space that is truly yours.
Since there are no rules and this space should be set up and decorated as you see fit, the following 15 she shed ideas are simply here for inspiration and to help you streamline your ideas into a cohesive design.
1. Don't forget windows.
Many garden sheds do not have windows, so if you go the pre-fab route, you may need to see if you can customize it to include windows, skylights or French doors. These options let in natural light, allow you to enjoy any views your backyard might have, let you keep an eye on the kids, and help to ensure that you do not feel like you are in a box.
2. Consider window boxes.
Since you will definitely want windows, consider adding window boxes. This is an easy, inexpensive way to make your she shed more welcoming and enhance the exterior look with a feminine touch.
3. Keep it legal.
While there are no rules in she shed design, there will be local ordinances regarding setbacks, maximum height and just how big it can be without falling under strict regulations. If you plan on running electricity or plumbing, you will also need to look into permits.
4. Think about going solar.
You might not be ready for a whole-house solar system, but if all you need is a light or a couple of electrical plugs, you might be able to use solar energy to power your she shed and lower its environmental impact.

5. Make sure your seating is extra comfy.
Regardless of the purpose of your she shed, you are going to need some comfortable seating. You plan on spending quality time in this dedicated space, so make sure you have seating that allows you to comfortably relax while you read, scrapbook or chat with friends over a glass of wine.
6. Include outdoor living space.
Adding a small deck, patio or porch to your she shed will create an inviting atmosphere that allows you to enjoy some me time either in your dedicated space or relaxing outdoors in the attached outdoor living area.
7. Choose light fixtures that reflect your style.
This is your chance to finally have that chandelier you have always wanted or to hang those turn-of-the-century pendant lights that never quite went with the décor in your home. She sheds are small spaces, so every design choice counts. Make sure you choose lighting that is appropriate for your shed's intended function and reflects your style.
8. Add curtains.
You will likely want natural light streaming in through the windows most of the time, but if you have nosy neighbors, plan to use your she shed at night or might simply want a little extra privacy from time to time, hang curtains so that they will be there when you need them.
9. Add a rug.
A rug is a central focal point that ties a room together and brings coziness to any space. Rugs are also a good way to add texture and color while making your she shed feel more like comfy retreat and less like a shed.

10. Include workspace.
If your she shed ideas include using the space as a craft room, workshop, office, or similar purpose, you are going to need workspace. Include a counter-height workbench or tables to make sure you have plenty of space to spread out craft projects or paperwork.
11. Determine your storage needs.
Cluttered spaces are not relaxing, so make sure you include plenty of attractive storage in your she shed design. If it will be used as a craft room or art studio, you will need plenty of cabinets and drawers for your supplies. If you plan on using it as a reading room, include at least one bookshelf to keep your reading material neatly stored.
12. Limit trips to the house.
Most she sheds do not have bathrooms or kitchens, so you are going to have to come out at some point, but take steps to limit trips to the house once you have settled into your private retreat. This might include setting up a coffee or tea bar, installing a wine refrigerator or installing a video doorbell so that you can tell delivery folks to leave packages on the porch and tell salesmen to go away without running to the front door.
13. Include artwork.
Art can be anything that you find visually appealing. It might be hawk feathers gathered from your property and arranged in a vase, the painting your grandmother gave you as a child, or a sculpture you find at a flea market. Fill your space with art that inspires you and brings you joy to help personalize your she shed and create a relaxing, welcoming environment.
14. Incorporate some of your favorite things into the design.
Whether it is a button collection or a surfboard, your she shed is your opportunity to be surrounded by the things you love. So, be sure to leave room for some of your favorite things while designing your she shed décor.
15. Get creative.
To make the most out of your space, get creative in your design. Look for furniture that performs more than one function, such as a chair that folds out into a bed, and look for unexpected storage opportunities, such as running a shelf along the top of the walls. For lots of ideas on how to make the most of a small space, check out videos or blogs about living in tiny houses, since these folks are experts on how to use one piece of furniture four different ways and how to make sure you are making the most of your space.
Frequently Asked Questions About She Sheds
What can I put in a she shed?
Anything goes in a she shed! Fill it up with anything that will make you happy. If you're in to taking it slow, maybe add some comfy chairs, some subtle lighting, a few good books, and some candles. If you want to utilize your she shed as a work area, add a work bench, tool rack, and ventilation. Ultimately, fill your space with anything that brings you joy and will get you to use it to the fullest.
What is a good size for a she shed?
A good size for your she shed is a size that allows you to get the most out of it and to accomplish what you want. Most sheds are sized 8×12 or 10×12. If you think you may need more space than a typical shed, think about building your own or upgrading your current shed.
How cheap can you build a she shed?
The price of building a she shed is dependent on current prices of lumber and other items. If you're going to venture out to build your own she shed, think through the dimensions and what you want your she shed to accomplish. Do you need ventilation? Windows? What about gutters? Once you think through the extent of your she shed, you will be better equipped to start your building journey.
(Original Publication Date: June 17, 2019 | Refresh Date: June 2, 2022)