16 Home and Garden Trends for 2014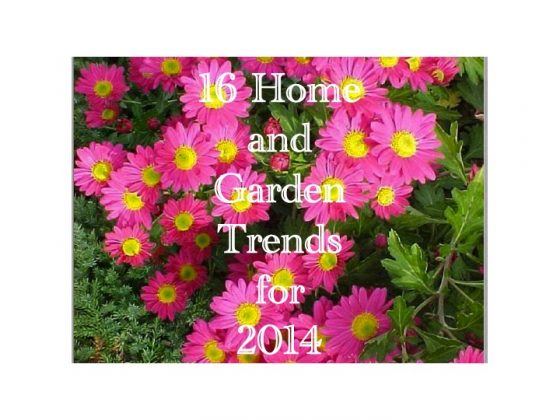 It's hard to imagine the new year is right around the corner.
Yet there it is: less than two months away and the 2014 trend reports are coming fast and furious.
Whether you're looking to make a change in your outdoor decor and gardening habits, or are just curious as to what's coming "next," know that this upcoming year is all about "balance"  "nature" and "double-duty." 
Read on because we've combed the Internet to bring you the latest and greatest in what's hot in gardening and outdoor living for 2014:
The Trends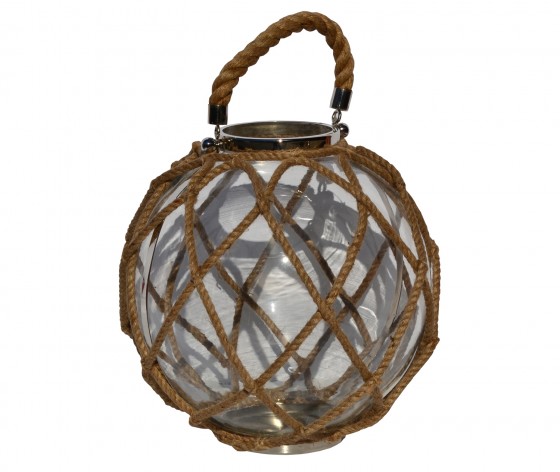 Out-of-the-ordinary outdoor accessories –
According to the Garden Media Group's 2014 Garden Trends Report, consumers are spending more leisure time outside and so are "decorating" their gardens and yards with more garden art, tabletop fountains, outdoor chandeliers, and unique planters and accessories like bird feeders and candleholders.
Other popular decor items include outdoor rugs, wall hangings, and lamps. This year, it's all about creating an inviting and livable space and bringing interior decorating outside. Search Durable Decor for some inspiring ideas.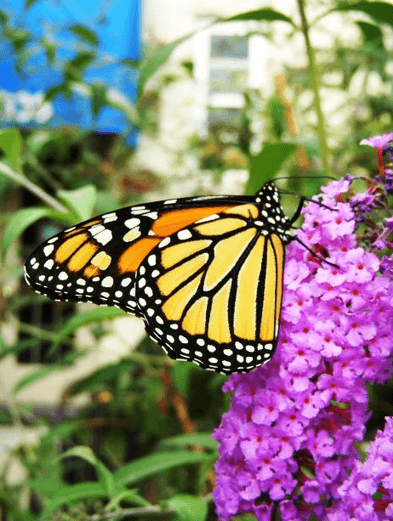 Emphasis on nature —
Greener lifestyles have connected people back to the land, and increased the focus on composting, planting more trees, and growing flower and plant habitats that sustain and shelter crucial creatures such as birds, butterflies, and bees.  As Garden Media puts it, "People still want their outdoor spaces to look beautiful, but want to invest their time and money into high-quality, eco-friendly products with a smaller carbon footprint."
Smarter gardens —
High-tech (on the back-end) gardens are on the upswing, meaning that fire pits, water features, lighting, and shade structures/patio coverings can be controlled by smartphones or tablets. 
Shapelier gardens —
Although straight lines make harvesting easier and will never go out of style, geometric shapes like circles and triangles are currently in vogue, as are explosions of color in random patterns for the aesthetic thrill of it all. According to some sources, umbels, which are flower shapes with spiky stems topped by round clusters of blooms, will be especially popular.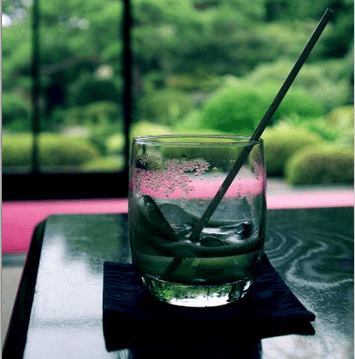 Fermentation gardens grow —
Driven by the increasing beverage industry use of/media focus on natural ingredients in cocktails and for brewing, more and more gardeners are considering fermentation gardens, which grow grains and grapes for beer and wine.
Superfoods go next level —
Blueberries and kale are so 2011. Gardeners are also growing quinoa and Goji berries for home use. Superfoods some consider weeds because they grow wild include dandelion, lamb's quarters, and nettle. Purslane is also a superfood "weed" that contains high levels of omega-3 fatty acids. So if you're interested in superfoods, but find their high cost prohibitive, growing your own is way more affordable.
Something for everyone —
Outdoor spaces do more double duty than ever – providing an oasis for mom, and a playground for the kids. More integrated design offering spots for games, outdoor dining, and relaxation is on the rise.
Native plants stay popular —
Again, given the ever increasing focus on sustainability, many people are selecting native plants to grow and and some are even replacing their lawns with meadow-like designs.
You might also begin to see native plants used as more of an outdoor design element such as rows of natives planted to complement a stark modern setting.
Color is balanced  —
Although bold colors like cayenne, marigold, and oranges are being shown this year, the emphasis is pairing brighter colors with neutrals and a balance of color using corresponding hues – not necessarily one bold color palette. Popular color combinations include yellows and grays and tonal blues. Blue and white also stays on trend.
Urban farming focus —
Urban Farming can mean everything from growing a fruit tree in the garden, growing your own vegetables and herbs in containers, or even keeping your own chickens – a surprisingly popular trend in all regions. Rooftop and terrace gardening is also increasingly becoming more of a thing.
Finally, it's been reported that we like to to have our home grown greens close by while cooking – but in a stylish manner. Along those lines, hanging plants and herbs in macrame hangers in the kitchen is supposed to be the trend for 2014.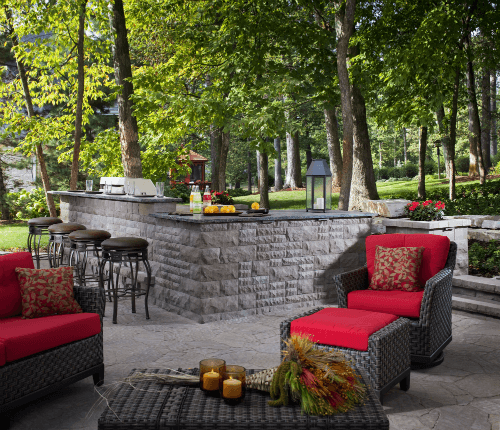 Outdoor furniture transitions — 
Outdoor furniture continues to be sold in more transitional and contemporary looks as the lines between indoor and outdoor living blur, especially in temperate climates like San Diego. Marrying formal design elements with comfort and modern lines is classic transitional and so function-friendly sculpted backs, seats and arms combined with clean design is hot this season – and probably will be for years to come.
Outdoor dining sets get bigger and better —
There's a big increase in deep seating seen for 2014, with outdoor furniture set lower to the floor and featuring deeper cushions, lending itself to more relaxation than traditional patio furniture. More versatile and casual deep seating groups are on the upswing with chat-height fire pits allowing people to gather around and talk, sectionals and expanding tables that can be customized for large dining groups. So this year? Think plush outdoor cushions and oversized outdoor seating.
More plant coverage —
This trend has been called "more bud for your buck" and includes specimens that cover more ground in the garden and grow big and lush and act as natural weed suppressant.
Some cited examples include the begonia "lotto mixed," which are twice the size of traditional begonias, and "busy lizzie" sunpatiens that grow to three times the size of normal busy lizzies and are mildew-resistent. 
Shrubs return —
Shrubs are back in vogue for providing borders because they're reliable and easy to grow. Shrubs also define spaces and are incredibly low maintenance.
Outdoor lighting —
There's a lot of cool options for lighting on the market, especially as used to accentuate outdoor rooms as mentioned in the first trend listed above. This year, cordless, energy-saving lamps growing in popularity due to their money-saving features, and  longer-life spans.
Outdoor lighting
also gives homeowners longer use of their patios, decks and porches at night. If you prefer more of a "natural" lighting look, fire bowls and fire and water features are excellent ways to spice up your patio or pool. For other areas of your yard, LED lights can be placed under or above ground to illuminate dark corners, and foliage.
Black fencing —
Black fences are commonly seen used in Japanese-inspired gardens, but they're beginning to step outside that box. Black fencing provides a dramatic backdrop and gives a contemporary edge to modern homes, and is especially striking when contrasted with the white shutters or other elements of your home.
A black fence can also is a striking backdrop for plants, especially native plants with their gray-green colors.
Your Turn… 
Whether you decide to mix it up this year or stay status quo with your gardening and outside decorating, what trends have you loved in the past and what are you loving now?
 Photos courtesy of: MorgueFile.com, DurableDecor.com, MorgueFile.com, and Install-It-Direct