Hardscape Design – What You Need To Know
You've certainly heard of landscaping, but have you ever wondered what hardscape design is exactly? Hardscape is one of the two main components that make up a landscape, next to softscapes. To help you understand all there is to know about hardscape design, we have put together a guide and visual to inspire your next landscaping project .
What is Hardscape?
Hardscape refers to the elements of a landscape that are man-made or non-living. This includes features such as driveways, patios, walls, and steps consisting of materials like pavers, concrete, and natural stone. Whether it is for decor or structural use, hardscapes are important for any outdoor living space.
Types of Hardscapes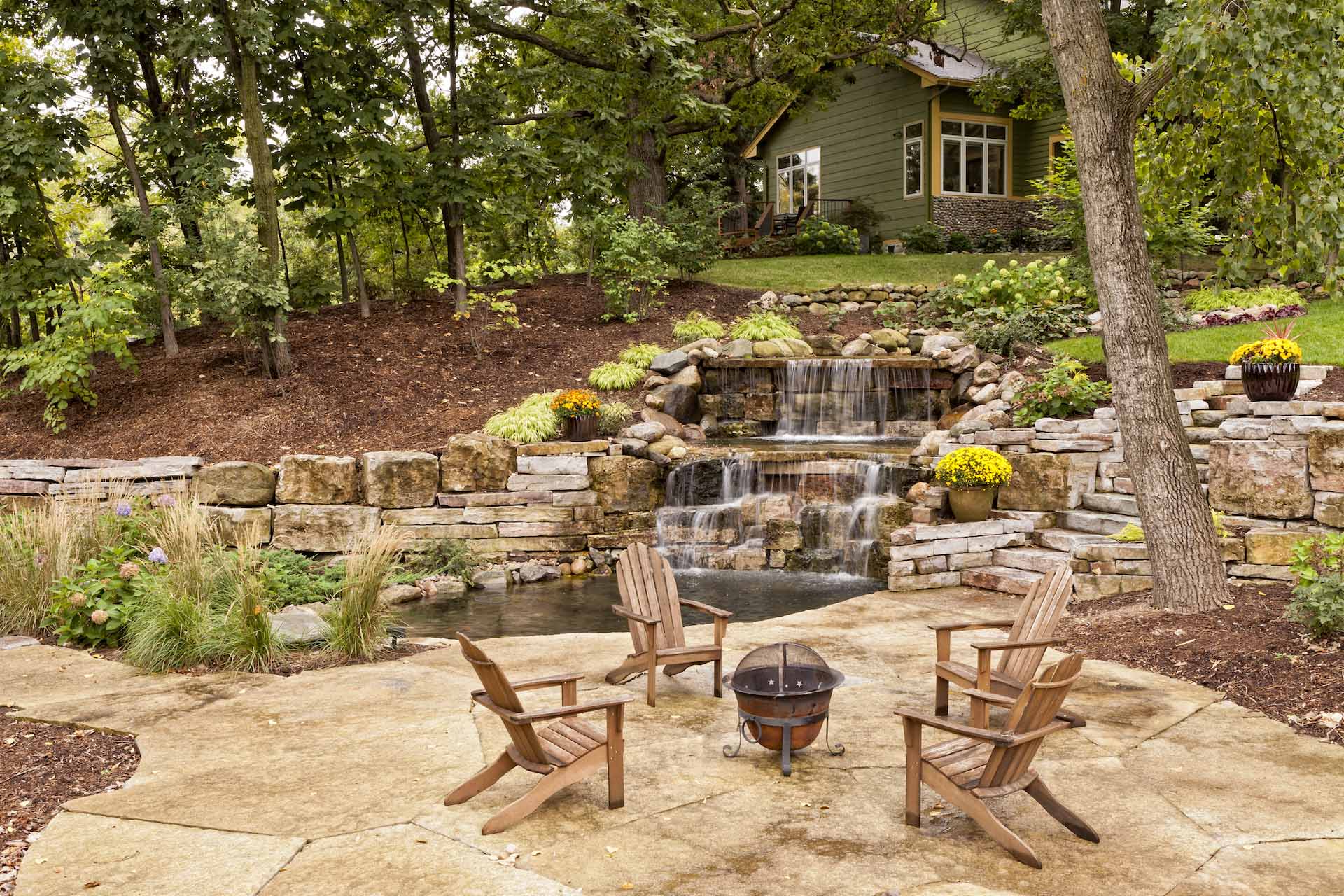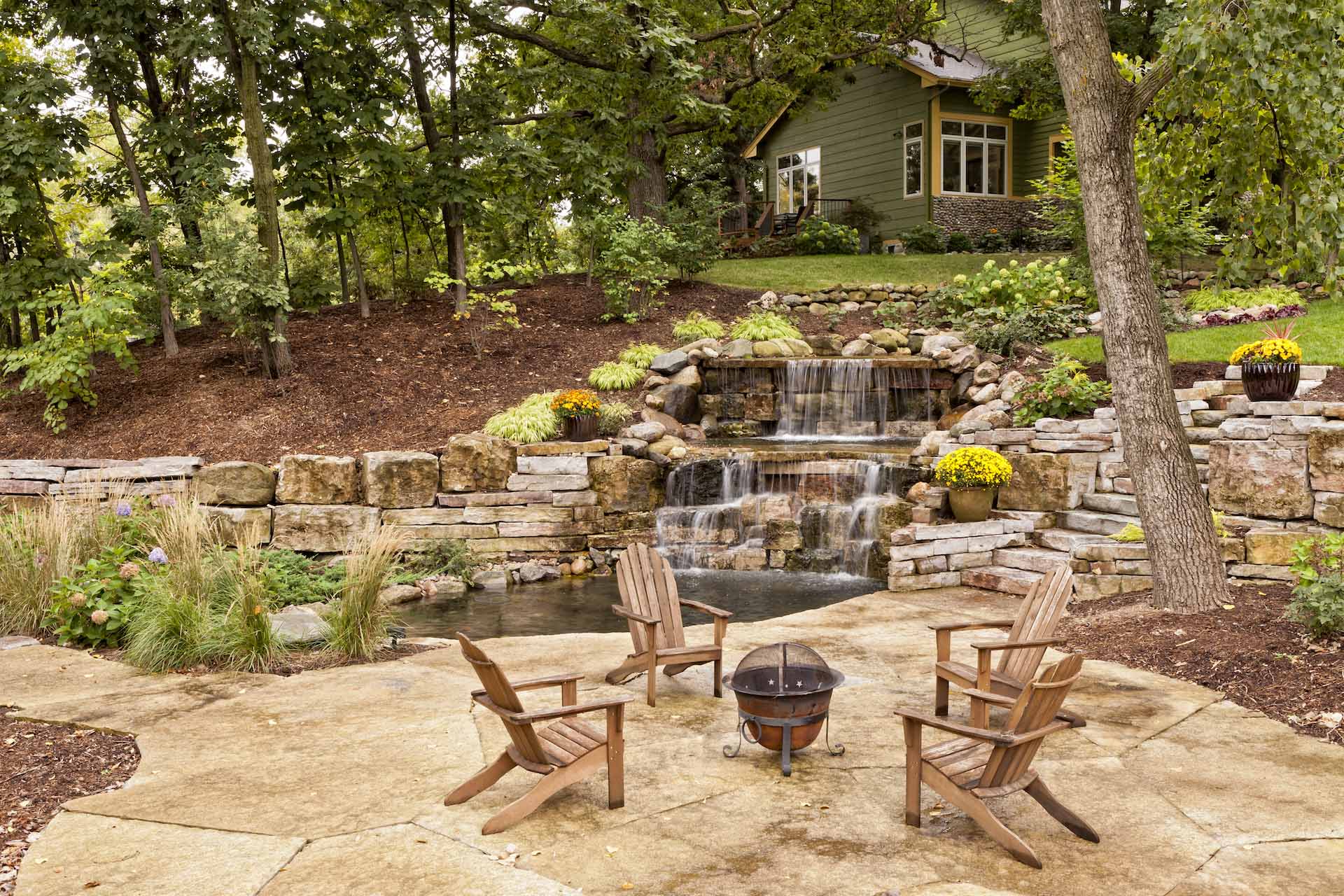 There are a number of different types of hardscapes you can incorporate into your landscape design. The following are the main hardscape types you will most likely run into for your outdoor living space:
BBQ Islands
Decks
Driveways
Fences
Fire Pits
Fireplaces
Freestanding Walls
Outdoor Kitchens
Patios
Pergolas
Retaining Walls
Steps
Walkways
Water Features
Hardscape Materials
More important than the hardscaping features are the types of materials that are used. Different materials have characteristics that depend on the style, price, durability, and maintenance you desire for your home.
Asphalt

Asphalt is a popular material used for driveways and covers our nation's roads. You can expect asphalt to last for over 30 years since it is a durable material. Asphalt is best for areas with cold weather because it is pliable and won't crack compared to concrete. Also, the dark color of asphalt can help melt ice or snow by absorbing more heat and hide any stains.
Brick

For a classic look, consider using brick for your hardscaping features. Bricks come in many colors and pairs well with other hardscape materials. It is a durable material that can be laid down in different beautiful patterns and requires little maintenance.
Concrete

One of the most prominent hardscape materials is concrete, for its modern industrial style and durability. Looking at any home, you are bound to see some sort of concrete hardscaping. Concrete is a perfect material for basically all hardscapes, such as driveways, walls, courtyards, walkways, and patios. For a unique look, concrete could be stamped with various patterns/textures to replicate stones.
Decomposed Granite (DG or Loose Stone)

A natural, versatile, and inexpensive hardscape material to consider is decomposed granite or loose stone. Often seen for walkways, decomposed granite is a great for patios as well. There are different colors you can choose from, ranging from various shades of red, green, gray, and brown.
Natural Stone

Natural stone is an earthy beautiful addition to any outdoor space. There are numerous types of natural stone that could be used, such as travertine, slate, and flagstone. It is best used for patios, walkways, and steps.
Pavers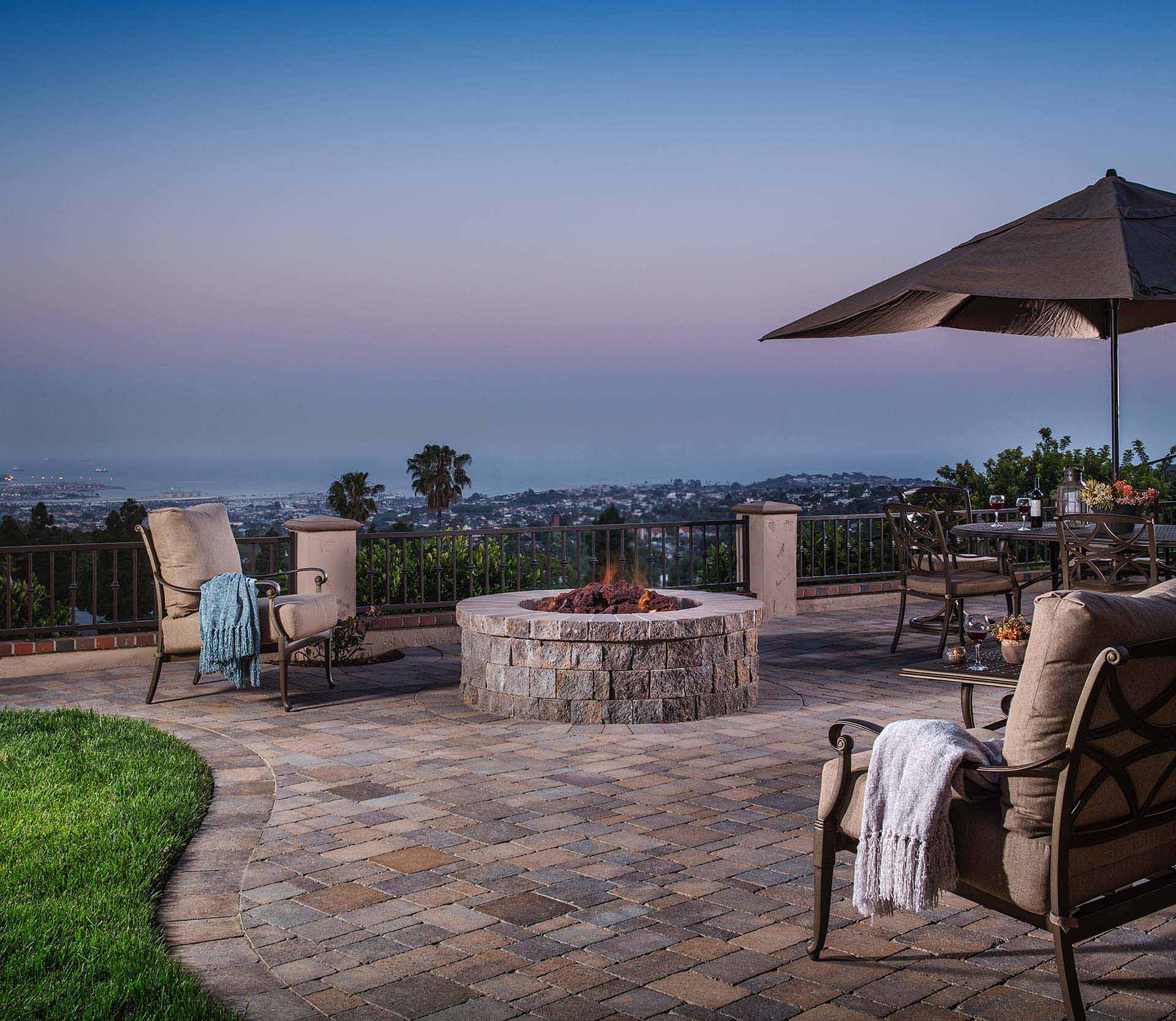 For a hardscape material that is versatile, durable, require low maintenance, non-slip surface even when wet, and increases curb value, pavers are a perfect choice. Interlocking pavers can be found in many different styles/colors and fit any type of floor hardscapes. One of the best parts about them, other than their aesthetic appeal, is the ability to swap out any broken or stained pavers easily.
Tile

The use of tile inside our homes is commonplace, but those same elegant arrangements can be used outdoors as well. Porcelain tiles are gorgeous and a beloved selection among many for outdoor tile. Although a pricier hardscape material than other options, tile will impress your guests.
Wood

The first hardscape material that comes to mind for decks is wood. Since it is not as durable as stone, wood works great for certain hardscape types, such as decks, fences, and pergolas. Another option to consider is composite decking, which is more durable and has a longer lifespan than natural wood. Wood, when well-maintained, is a charming addition alongside all other hardscape materials.

If you are interested in including any of these hardscape materials or features to your outdoor living space, we can help! Reach out to our team of skilled landscape architects and designers for a free quote today.