10 Gardening Apps To Help Turbocharge Your Garden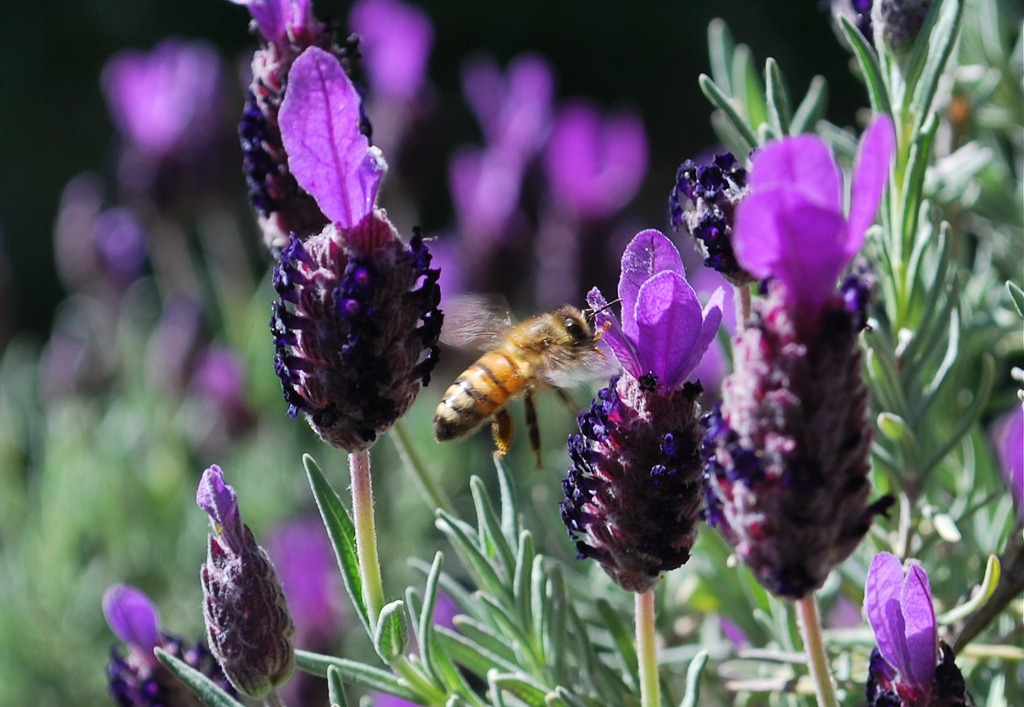 You can't beat traditional gardening. The getting your hands dirty, planting what you're going to eat, and picking flowers you grew yourself are all its own rewards. Still, with the variety of apps out there to help you plan and maintain your garden, it's worth applying some technology to good gardening. Whether you need some how-to tips, watering reminders, or design ideas, there'e a gardening app for that, so just read on below for the details.
Apps That Help Your Garden Grow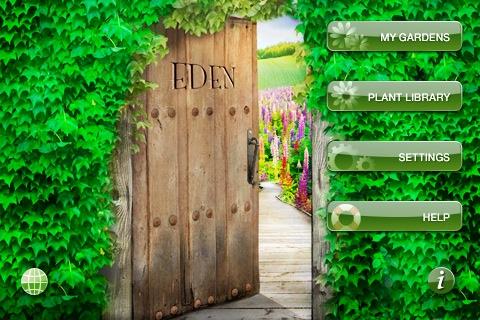 1. Eden Garden Designer 
With a few point and clicks, you can choose your growing zone, sunny/shady settings, and desired plants and get going on planning your garden or landscaping. Toggle between the different seasons to see what different plants look like in the winter, spring, summer and fall. Eden Garden Designer features stock gardens or lets you create your own with photos. Be sure to check out the plant library, though because it's stocked with plants searchable by name, height, zone, color, blooming season, sun exposure, and more.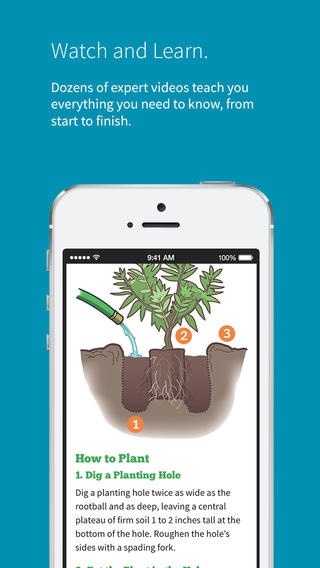 2.  The New Sunset Western Garden Book
Sunset Magazine's beloved reference guide for Western gardeners is now available as an app on the iPad and iPhone. Including how-to videos, slideshows, and color images, this app is the ultimate knowledge base for Southern California gardeners. Learn about landscaping, garden design, container gardening, vertical gardening, and dozens more topics. As with some other gardening apps, this one lets you choose the right plants and trees for your region and offers search functions so you can pick the perfect plants for your garden. This app works for both newbie and seasoned gardeners.
For: iOs
Cost: $14.99 (for a limited time)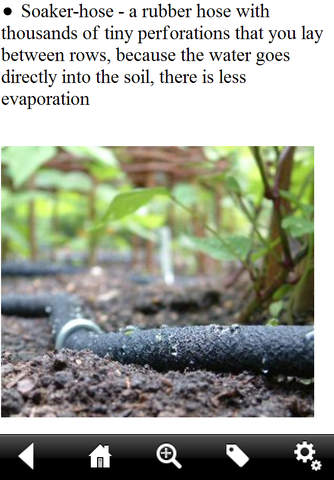 3. Gardening Toolkit
This app provides simple but comprehensive advice on everything plant. Learn – or remind yourself – how best to care for the plants you have or the ones you want to grow. Gardening Toolkit guides you as to the best times to sow or harvest more than 1,000 vegetables, and helps you manage your own garden by adding your plant data to keep track of progress. If you're looking for what to plant, you're in luck because this app has a nice search section that organizes by type, height and growing conditions. If you're already in the know, you can share tips with other app users. 
4. Vegetable Gardening Guide
This app is all about step-by-step instructions, lists, links and whatever else a gardener might need to see how to grow vegetables right. Find out what tools you need for what, and how to best grow your plants within your conditions, including space, gardening type, and taste. Vegetable Gardening Guide also features nutritional information for what you're growing and recipes, so really, it's like a one-stop farm to table guide.
For: iOs, Android
Cost: $2.99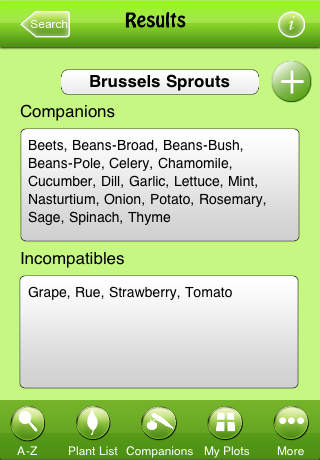 5. Companion Planting 
Companion planting – the art and science of putting complementary plants together – helps you prevent pest problems (see planting garlic with roses), encourage better growth (tall plants give shade to low-sun-loving other plants), and use garden space more efficiently. This app lets you search vegetables, herbs, and fruit that grow well together and those that don't. You'll also be able to arrange your plants in plots for maximum companionship and save them for future reference. Some reviewers have given this app a thumbs down due to its skimpy database, but if you're searching for common vegetables, you'll find them. 
6. Landscaper's Companion 
This is the top-selling mobile app for gardeners and landscapers. If the pros use it, it has to be good. With a database listing 26,000 plants, Landscaper's Companion is a handy tool for managing landscaping projects. Each plant entry contains detailed information on USDA zones, sun requirements, mature sizes, water requirements, bloom times, and much more. Designed as a reference guide to hundreds of plants in each category, including perennials, annuals, trees, shrubs, and ground cover, each page provides details about the plant, such as planting suggestions and other useful data. Plus, the app lets you manage your existing plants with information and photos, so you'll always have their specs at your fingertips. Highly rated and content-heavy, this app is good one to keep in your gardening arsenal.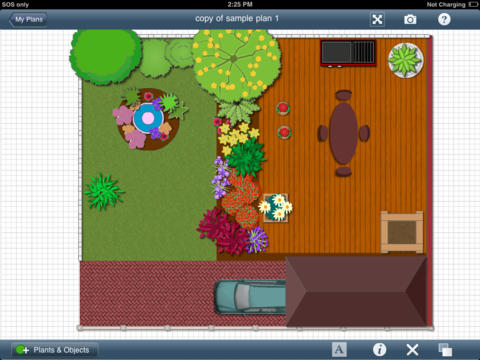 7. Garden Designer
Based on the desktop app, Garden Planner, this mobile app gives you an easy way to lay out initial designs that may be sitting in your head. Garden Designer comes with elements like plants, trees, paving, pools, fences, and so on that you can drag and place in your dream landscape. You can even take a photo of an existing landscape plan and the app will include it in your layout. Most elements you select are customizable, meaning you can choose "fruit" for trees, as well as "leafy," and whatever other attributes you need. Garden Designer is a fun way to envision your landscape, but it offers a more basic approach to design than you'll eventually need to move forward with your design. Still, you should be able to see at a glance if certain design features will work in your yard.
For: iOs, Android
Cost: $9.99
8. GardenMinder by Gardener's Supply Company
Are you a raised bed gardener? This visual garden planning tool is for you. Pick your plants specifically for raised beds or start with a preplanned garden if you don't want to think too much. After your garden goods are selected, you'll get instructions and how-tos to make the growing happen. You can also set automatic weekly alerts for the crops you grow, which inform you of maintenance timed to your garden. A gardening journal is another nice feature that enables you to keep track of your gardening with photos, notes, and observations. 
For: iOs, Android
Cost: Free/$1.99 for Kindle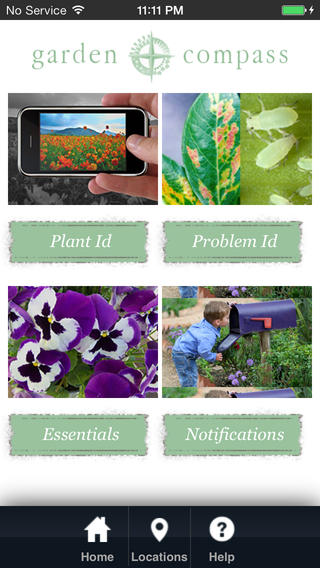 9. Garden Compass Plant/Disease Identifier
This isn't a real-time app, meaning that in order to get your information you need to wait for a live human to get back to you on his or her time. That said, the information you'll receive is invaluable if you're a gardener. The Garden Compass Plant and Disease Identifier app allows you to take a photo of a "plant, pest, or disease, and submit it to a team of expert horticultural garden advisors who will identify them for you, and give product recommendations to grow or get rid of it, where applicable. 
For: iOs, Android
Cost: Free
10. SFG Planner
If you're not into accessing apps on your mobile phone or tablet, try this Google Chrome app you can access from your laptop. As you may already know, "SFG" stands for square-foot gardening, and it applies to gardens that are small but mighty. This app includes a plant catalog with planting density specs for any garden bed size. Once you log in, you can define your garden bed according to your preferences, pick crops, and keep a timeline that allows you to plan for ongoing harvests. Also be sure to print your plan for easy reference and subsequent gardening.
For: Laptops via Google Chrome
Cost: Free
Final Thoughts
Gardening apps are becoming more popular, with programs for everything from recording rainfall to pruning roses. Now that it's spring, maybe it's time to download some of these information goldmines to use during the growing season. Happy app-ing! Do you use any gardening apps? Which ones?