Cool Garden Tools and Gadgets You May Not Have Tried Yet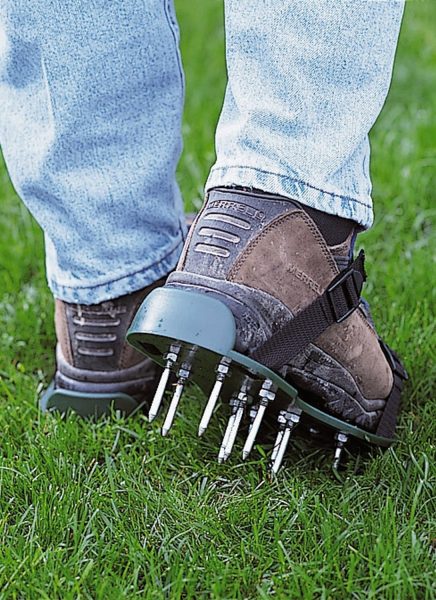 Here in San Diego where frost and climate aren't big factors, gardening can be a year-round activity.
In fact, you may find yourself doing some sort of gardening every day because we live in one of the few regions of the world where that's actually possible.
If you're an avid gardener, you probably tend to your garden daily and have tried and true tools that help you cultivate healthy vegetables and plants.
Still, there's plenty of implements and tools that can improve your crops and and make your job easier that you might not know even exist.
But let's start at the beginning.
If you're a new gardener, these are your necessary tools: 
— Pruners
— Shovels
— Hand Cultivator
— Garden Trowel
— Garden Pail or Bucket
— Weeders
Nice to have, but not completely necessary items include:
— Potting Bench
— Leaf Shredder or Mulcher
— Garden Cart
— Garden Tool Tote
— Leaf Blower
— Garden Debris Container (for pulled weeds, pruned branches, and raked leaves)
Now let's say you have all that, and you're looking for the latest and greatest tools to enhance your collection. You're in the right place, because below, we've rounded up some of the coolest and most useful garden tools and gadgets that aren't must-haves, but would sure be nice to own.
Cool Garden Tools and Gadgets

EasyBloom 1000 Plant Sensor —
Using the same technology that NASA used for soil testing on the Mars Phoenix mission, this sensor measures drainage, soil moisture, humidity, temperature, and available sunlight. You'll need to first plug the device into a computer using the USB port and set it to "Recommend" or "Diagnose." Then, stick the probe into the area where you'd like to grow plants or vegetables. After 24 hours, plug the device back into your computer and you'll be led to a website that reads the data from the probe and then lists plants that will grow well in the area tested (Recommend mode) or diagnoses sick plants and tells you how to bring them back to health (Diagnose mode).
You can also narrow the results by season, drought tolerance, plant height, and so on.

Plant Mate Solar Power Spikes for Plants —
Stick these solar-powered spikes in the ground and  they'll tell you all about the soil nutrients, moisture, sun levels, and temperatures your plants are getting in your garden. All the information is sent to your iPhone or other small handheld and will help if you grow your own crops and aren't sure what should go where in your garden, or if you don't know why your crops are scraggly and unhealthy.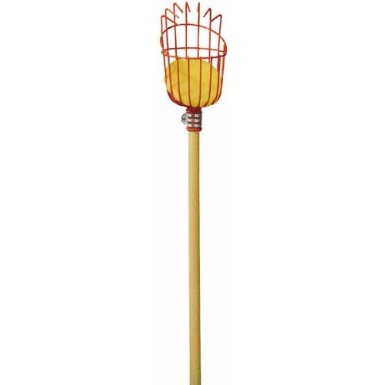 Fruit Picker Basket —
For high-hanging fruit, densely packed fruit trees, or just easy convenience, the Fruit Picker has a handle and seven prongs to pull fruit off branches. A sturdy and cushioned metal basket holds the fruit.

Husqvana Robotic Automower —
This lawn Roomba is an automatic mower that's even designed to navigate uneven terrain and slopes up to 35%. And it's quieter than a regular lawn mower too, thanks to the electric motor. There's even a solar-powered version. The unit works by mowing within an area you've set using wires placed along your yard's perimeter, and on a schedule you choose. When the battery gets low, the mower returns to its charging station. Plus, if anything disturbs the automower's mowing, a text message will be sent to your phone.

Rittenhouse Electro Weeder —
A nice alternative to chemical weeding, this device delivers a deadly (to weeds) infrared heat. The accurate heat blast (so you won't kill nearby plants) reaches temperatures of up to 1800 F by burning propane. This heat is then used to eradicate dandelions and other weeds in your garden. According to the website, "the intense heat acts directly on the weeds and weed seeds by making the protein in their cells explode." This method takes about twice as long as chemical applications, but for the environment? It's worth it.

Bionic Gloves — 
These orthopedic-hand-surgeon-developed gloves were designed in conjunction with the manufacturer to "provide extra support and mild compression to help reduce pain and discomfort from swollen and sore joints" according to the maker's website. An independent study even showed that grip and pinch strength and force were improved with use and concluded that users could apply more force with less discomfort while wearing the gloves. The Bionic Gloves are marketed primarily to arthritis sufferers, but anybody looking to prolong gardening time with less hand fatigue can wear them.

Havahart Spray Away Elite II Sprinkler —
This motion-activated sprinkler is small and solar-powered and designed to sense moving creatures (think rabbits, cats, raccoons, and other small garden intruders) from 35 feet away, spraying them with water to keep them away from your garden. The water release is accompanied by a sound and motion to further frighten the creature before it reaches your precious plants. Even better, the Spray Away uses only up to three cups of water per spray, and covers 1,900 square feet.

Hula Hoe —
This hoe skims horizontally below the soil surface and slices weed roots, keeping the soil undisturbed. Cutting both backward and forward, the Hula Hoe is a more versatile tool than your run-of-the-mill garden hoe. It's easier on the back, too, thanks to the slight give of the hula.

WOLF-Garten Interchangeable Handle Tools —
WOLF-Garten makes short, long, and extendable handles that attach with a simple click to most garden tools it offers. The handles are made of light weight aluminum, wood or plastic, can be combined with more than 80 different attachments. The perfect solution for gardeners of varying heights who perform different tasks requiring adjustable handle lengths, these tools are wonderfully adjustable.
And just for fun…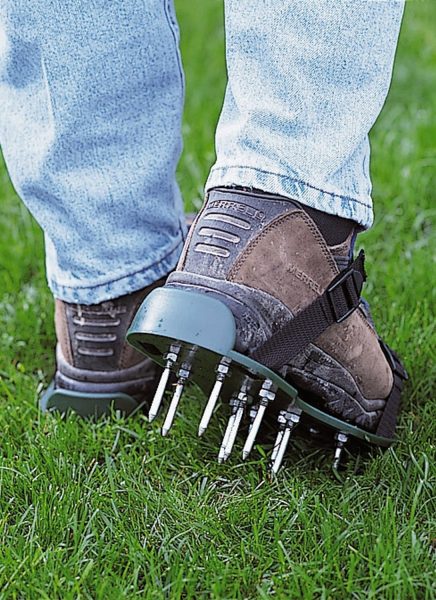 Aerator Sandals —
Because if you're walking anyway, why not do something healthy for your lawn or garden at the same time?
Final Thoughts
All it takes are a few proven garden tools to tend to your growing space, but why not experiment with some modern twists on the traditional to save time and the environment? The above products can go a long way toward improving our gardens and make it more even more enjoyable to do.
What are your favorite garden tools?
Photos (in order of appearance) courtesy of: Amazon.com; YankoDesign.com; Amaon.com; BionicGloves.com; Husqvarna.com; Havahart.com; Gardeners.com; WOLF-Garten.com; and Amazon.com.