10 Reasons to Go Grass Free in 2016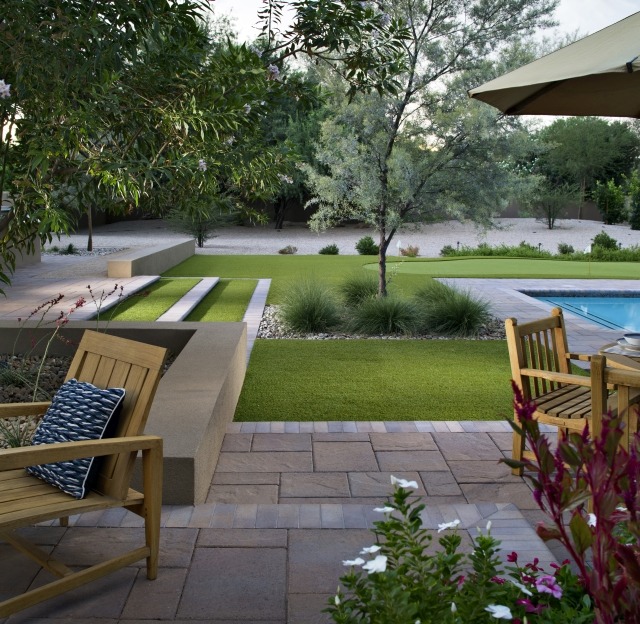 There has never been more reason or more incentive to go grass free than there is right now.
As Californians, we know that it is up to each of us to do our parts in conserving water and learning to live with our seemingly constant state of drought.
But this is not the only reason to consider natural grass alternatives and finally let go of our outdated, conventional lawns.
Landscaping trends have been moving away from large, natural grass lawns for years in favor of lower-maintenance options and landscapes that have more variety in terms of texture and color.
In recent years, huge advancements in artificial grass technology have led to synthetic options that look far better than their natural counterparts, which has helped this trend grow even faster.
If you are considering going grass free, here are 10 things to consider that might help you decide to make this the year you remove your natural grass lawn for an eco-friendlier, lower-maintenance option.
1. Natural Grass Lawns Are a Waste of Space
One of the main reasons lawns became such a popular trend is because they showed our guests and neighbors that we were doing so well that we did not have to use every foot of our property for growing food or raising livestock.
Having extra space that we could waste on a lawn that served no real purpose other than to show our wealth was a status symbol and became pretty much a requirement to keep up with the Joneses.
It is not that we hate natural grass lawns; it is just that once you realize how much time and water are wasted on keeping up the appearance of this particular status symbol, we think there are a lot better things we could all be doing with these two precious resources.
Modern residential lawns are most often only used for pet restrooms and play areas, and there are better, safer options available for either of these purposes.
Options that require little or no water, much less maintenance and look just as good — if not significantly better.
This makes natural grass lawns a waste of space, time and water.

2. Natural Grass Lawns are a Lot of Work
Unfortunately, natural grass lawns do not just stay looking lush and green on their own.
They require hours of maintenance every month — or even every week, depending on the size of your lawn.
They require watering, feeding, weeding, aerating, pest control, edging and mowing, and all of this has to happen on a regular basis.
When you compare this to other options, it just is not worth the effort.
For example, you can achieve a lawn that is always lush, green and weed free without mowing, weeding, edging or aerating ever again if you replace your natural grass lawn with artificial turf.
Alternatively, you can transform your landscape into an attractive, low-maintenance rock garden or fill it with native plants that will require much less work to keep them looking their best.
3. You Can Save Time and Money on Yard Maintenance
If one of your New Year's resolutions is to spend more time with your kids, make more time for your spouse or find more time to take your dog to the park, you are going to have to find ways to reduce the amount of time you spend on other areas of your life.
As mentioned above, natural grass lawns are a lot of work.
They also require a lot of equipment and products, such as a lawn mower, edger, herbicides, fertilizers and pesticides.
By going grass free, you can save hours of time that could be put to better use and save hundreds of dollars that could go towards bills, home improvements or family outings.
Make this the year you spend more time with your loved ones and start saving more money every month by installing low-maintenance landscaping options that require you to spend less time working on your yard and more time enjoying it.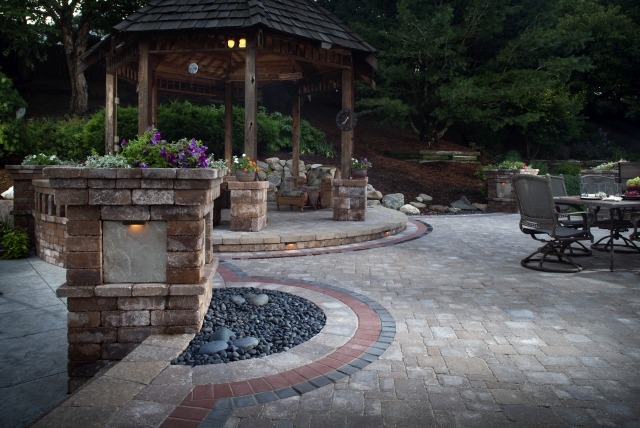 4. The Drought Will Not Be Over Any Time Soon
Californians are doing a great job of conserving water, and El Nino might deliver enough rain and snow to make a dent in our ongoing drought, but it will not be over any time soon.
Knowing that up to 60% of residential water usage goes solely to keeping natural grass lawns green, it is increasingly difficult to justify keeping our lawns when every drop of water counts.
This is particularly true when there are so many functional, attractive, low-water, low-maintenance lawn alternatives to consider.
5. There are Safer Options for Play Areas
If you use your lawn at all, it is likely being used as a play area for children, teens, adults or dogs.
We know you want what is best for your loved ones, and there are better, safer options you should consider.
Sure, you can limit contact with toxic substances by using only organic lawn care products, but what about the bacteria in the soil in the spots where your dog frequently relieves himself?
Or the waste products left behind every time your dog uses your lawn as a restroom?
What about the fleas?
What about the gopher holes, clumps of grass and other tripping hazards?
Isn't it time to reconsider your options and determine whether or not natural grass is really the best surface on which your children and pets should play?
Synthetic grass is one alternative that provides a level, even surface with fewer tripping hazards, and pet waste can easily be removed without worrying about what is being left behind in the soil.

6. You Do Not Have to Live with a Brown Lawn to Save Water
Many Californians with natural grass lawns have let them go brown to help conserve water.
This trend was then encouraged even more by the powers that be by starting a campaign about letting your grass go gold since, after all, we are the Golden State.
That is a great campaign, and we agree with this going-gold movement.
In fact, we hope that more folks who decide to keep their natural grass lawns decide to let them go brown.
However, an unattractive, brown lawn that looks dead and is completely uninviting as a play area or entertaining space is not your only option.
Rather than look at a dead or dormant lawn badly in need of water while you explain to your out-of-state guests that you have gone gold, you can remove your water-wasting, natural grass lawn and replace it with something attractive and inviting.
This might be a paving stone patio or an artificial grass putting green or a gravel walkway lined with native plants.
There are so many options to consider that allow you to have low-water, attractive landscaping that there really is no reason to settle for a brown lawn for years to come while we wait for our state of drought to improve.
7. There are So Many Grass-Free Options that are Way More Interesting
The most appealing thing about a grass lawn is that, with lots of work, it can look very well manicured.
It does not bring various textures or colors into your landscaping, it does not add height and it is certainly not unique, since most of your neighbors probably have one too.
If you simply want to achieve a well-manicured, green expanse in front of your home, you can accomplish this with a lot less work and a lot less water by  installing artificial turf.
Fake grass always looks perfectly green and rather inviting, and it maintains this look with minimal maintenance.
But you could also consider so many other options that would add visual interest to your yard.
For example, just imagine how much more attractive your front yard might be if you had a paving stone walkway gently curving through an always-green, artificial grass lawn that is bordered with flowering, native plants with colorful blooms.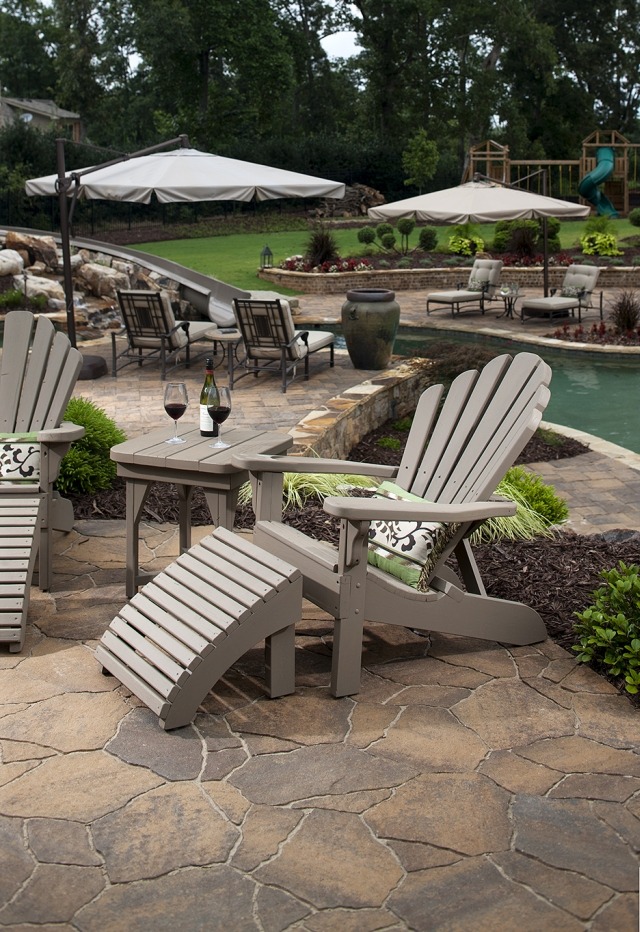 8. You Can Get Paid to Remove It
Depending on where you live, there may still be rebates and incentives available for homeowners who remove their natural grass lawns and replace them with more environmentally responsible options.
To find out if you could get paid to remove your grass, contact your local water authority to inquire about current programs.
9. You Can Afford to Remove Your Lawn
We know that it can be daunting when you start looking into the costs of replacing your natural grass lawn with grass-free options.
But really, it has never been more affordable — thanks to new programs that help homeowners finance eco-friendly home improvement projects.
Financing options like Ygrene and the Home Energy Renovation Opportunity (HERO) program are designed to make it easy and affordable for homeowners to make improvements that lower their home's carbon footprint or conserve water.
No credit scores are required and there are no upfront costs or down payments.
The amount you borrow to replace your natural grass lawn or complete other eco-friendly projects is simply added to your property tax bill.
10. Grass-Free Yards Keep Your House Cleaner
Synthetic turf, paving stones, gravel and other low-maintenance ground covers are more attractive than natural grass and easier to maintain, but did you know that they can also help you keep your house cleaner?
When there is no muddy soil hiding under natural grass in your yard, there is no mud to track into your home.
There are also no wet blades of grass sticking to your children's shoes and finding their way into the kitchen or chemical-laden pesticides, herbicides or fertilizers being tracked into your home.
This can mean a cleaner home, less contact with chemicals when your children are playing on the floor and better indoor air quality.
Your Turn…
Are you going grass free this year? What helped you decide that it was time to get rid of your natural grass lawn?