Have Your Garden Certified as Earth-Friendly by Master Gardeners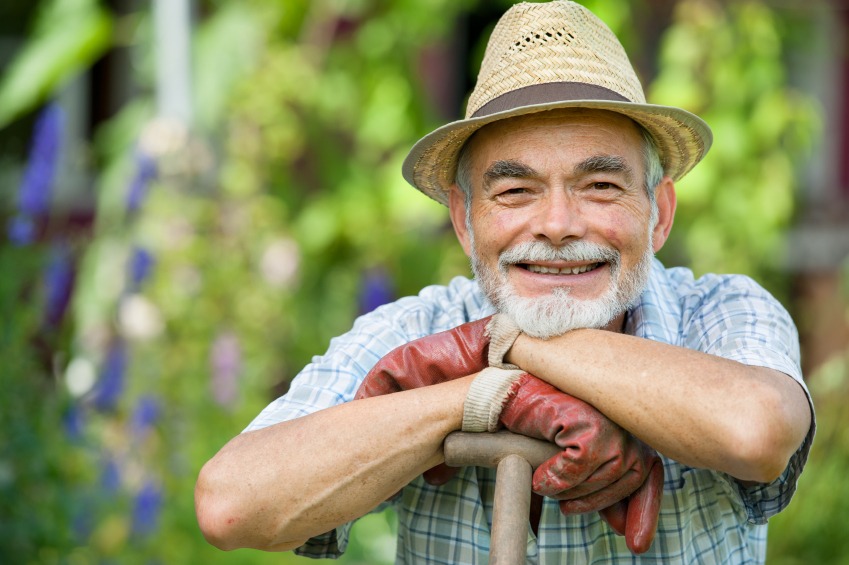 We're about to let you in on a secret that most San Diego homeowners are completely unaware of. The Master Gardener Association of San Diego County provides a wealth of resources for everything from tackling weeds to organizing garden tours.
The best part is that their services are FREE. You can even dial up their help hotline with gardening questions.
By having a look at the Master Gardener Association's online checklist, you can get an idea as to whether you're currently adopting earth-friendly gardening practices and learn simple suggestions for improvement. Even if you're not shooting for the stars, it always helps to know if you're on the right track. As the end of the checklist, a score is calculated that may lead to an earth-friendly garden certification.
We'll cover the Master Gardener Association's seven aspects of an earth-friendly garden as well as list resources on this blog that will help you get there.
What Is the Master Gardener Association?
Over 200 Master Gardeners in San Diego County are currently at the ready to provide home gardening and pest control information throughout the county. Master Gardeners are volunteers trained and supervised by the University of California Cooperative Extension (UCCE) which is in turn supported by the County of San Diego.
Why is the service free? One of their missions is to collect data regarding pests and other issues affecting local homeowners. This information is then disseminated to benefit the public.
Learn How Earth-Friendly Your Garden Is
The Master Gardeners Association assembled a checklist in order for homeowners to determine how earth-friendly their garden is stemming from the belief that what happens in the garden impacts much more from natural ecosystems to the ocean. Block out about thirty minutes of time to complete the checklist and if your garden already meets their sustainable criteria, you may even purchase a plaque to proudly display your certification.
However, don't panic as it isn't necessary to have met every single criteria on the checklist in order to be certified. Master Gardeners make suggestions based on earth-friendly practices but there are times when implementation just isn't practical.
Ultimately, weighing the pros and cons of each suggestion is up to you, but a truly earth-friendly garden incorporates the seven important aspects covered below.
1. Select Appropriate Plants
Plant selection is a hot topic that we've covered extensively on this blog. Though beautiful, implementing a tropical Singaporean garden isn't an earth-friendly thing to do in San Diego because the required plants are native to the rainforest, not Southern California.
Xeriscaping involves grouping plants based on similar water and sunlight needs. A common misperception is that this water-wise technique involves succulents and native plants only, however, if there's a particularly moist spot in your yard that can nourish a particular plant you like without additional irrigation, go ahead and plant it.
This probably goes without saying but the Master Gardeners Association is looking for homeowners to use water-wise plants and gardening techniques. Invasive plants should be avoided at all costs but have you ever considered sourcing your plants locally?
See also:
2. Nurture the Soil
Taking care of the soil encompasses a wide range of techniques from composting to making sure that your garden is covered in an appropriately-high layer of mulch (which varies based on the plants it surrounds). And, of course, you wouldn't place that mulch so that it touched the base of a tree, right? Most gardeners also get into the habit of fertilizing based on the calendar, but try doing it based on plant need instead.
See also:
3. Practice Responsible Pest Management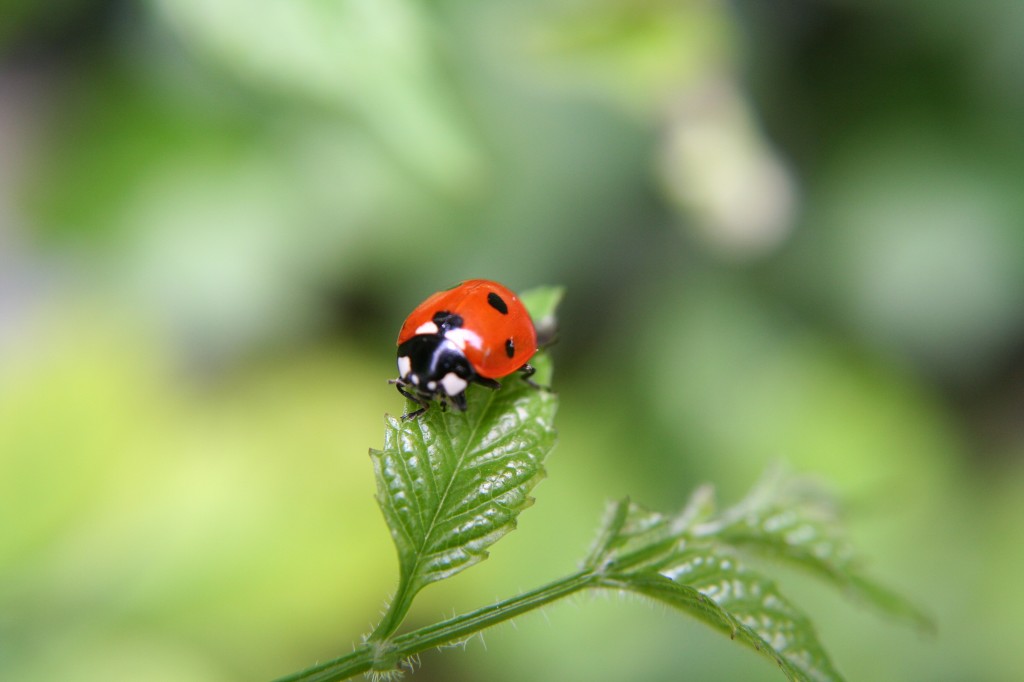 As we mentioned recently, a healthy garden contains both good pests and bad pests. It's only when the bad pests thrive out of balance that is problematic. The earth-friendly checklist discusses whether pesticides are handled and used correctly as well as avoided when possible. Choosing pest-tolerant plants and watering properly are other strategies.
See also:
4. Protect Wildlife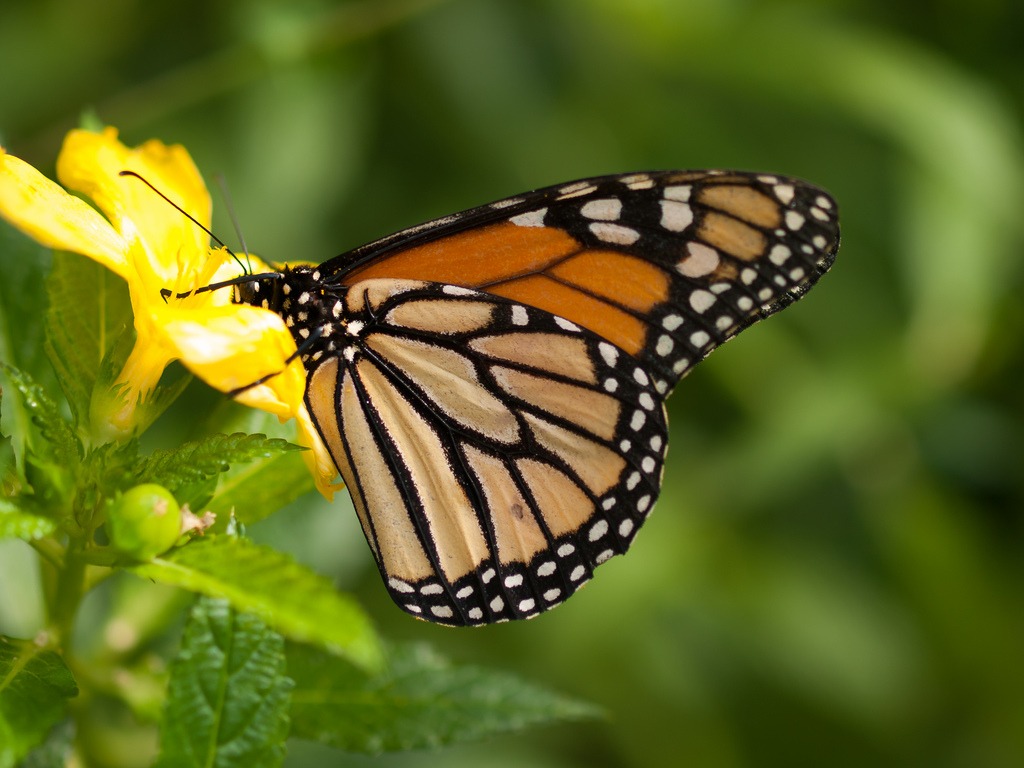 Welcoming birds, bees, butterflies, lizards and other animals into the yard is also a part of an earth-friendly garden. The best way to do this is by planting a diverse array of native plants as well as shelter (bird houses, etc.) for animals. Though not practical for everyone, keeping the cat indoors helps, too.
See also:
5. Conserve Water and Protect Water Quality
With water as a precious resource lately, conserving it is another local initiative that can also be financially rewarding with summer and higher water rates on the horizon. Suggestions range from monitoring water run-off to installing low-flow sprinkler heads. These are ideas that you can (and probably should) implement now.
See also:
6. Conserve Energy and Protect Air Quality
This section addresses a wide range of suggestions including installing solar panels on the house, shading your air conditioning unit as well as planting shade trees, if possible. Check to see whether you or your gardener use gas-powered blowers and mowers and consider switching to electric.
See also:
7. Reduce Waste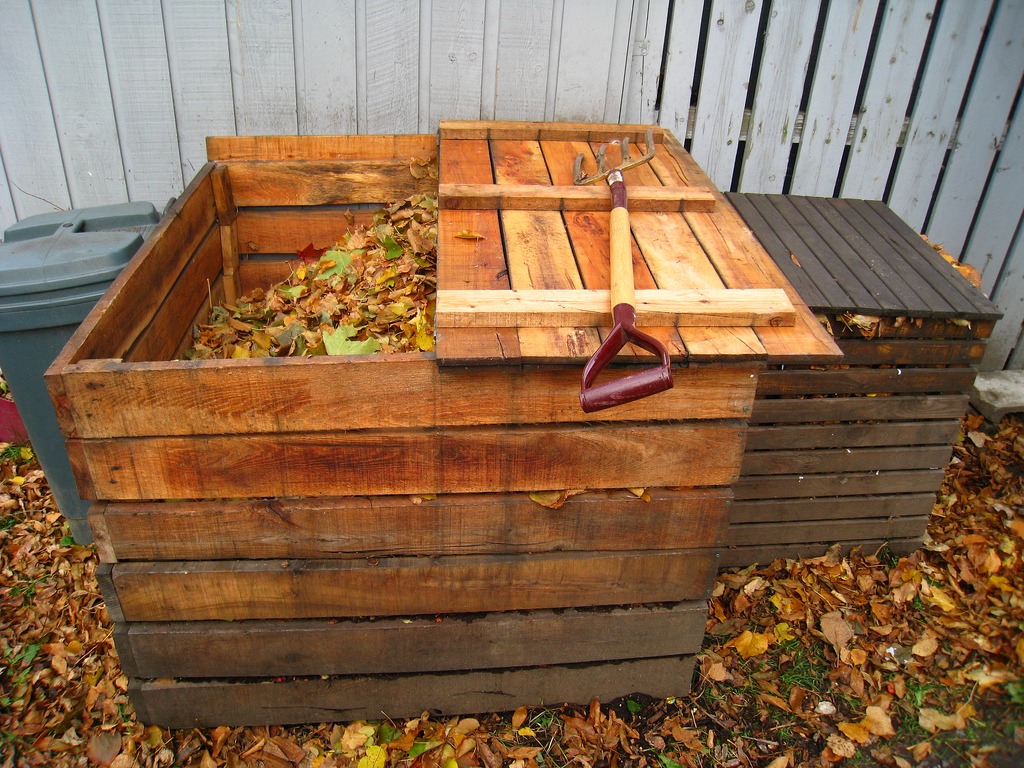 Monitor what you send to the landfill. Composting is the most obvious solution but other simple suggestions include making sure that plants you select have space to grow into their full size in order to avoid unnecessary trimming. Recycle and use recycled material whenever possible.
See also:
If you can successfully address the seven aspects mention above, your garden is considered sustainable. Though, even the most earth-friendly gardener is likely to walk away with fresh ideas after looking at the checklist.
How to Become a Master Gardener
If you have a passion for gardening, perhaps this volunteer position is for you. The Master Gardener course is popular and only given in San Diego roughly every two years. There's a nominal fee for textbooks and some required hours to keep your position. The number of applicants usually exceeds the spaces available, but the Association encourages interested applicants to apply as sometimes it takes submitting an application more than once prior to acceptance.
Your Turn…
Have you utilized the Master Gardener Association? Have a look at their plant growing guides and classes on offer, too.
Photo credits: gardener, istockphoto/alexrath; ladybug, freeimages/afranklin; butterfly, Flickr/wwarby; compost, Flickr/squeakychu