Can Artificial Grass Be Repaired?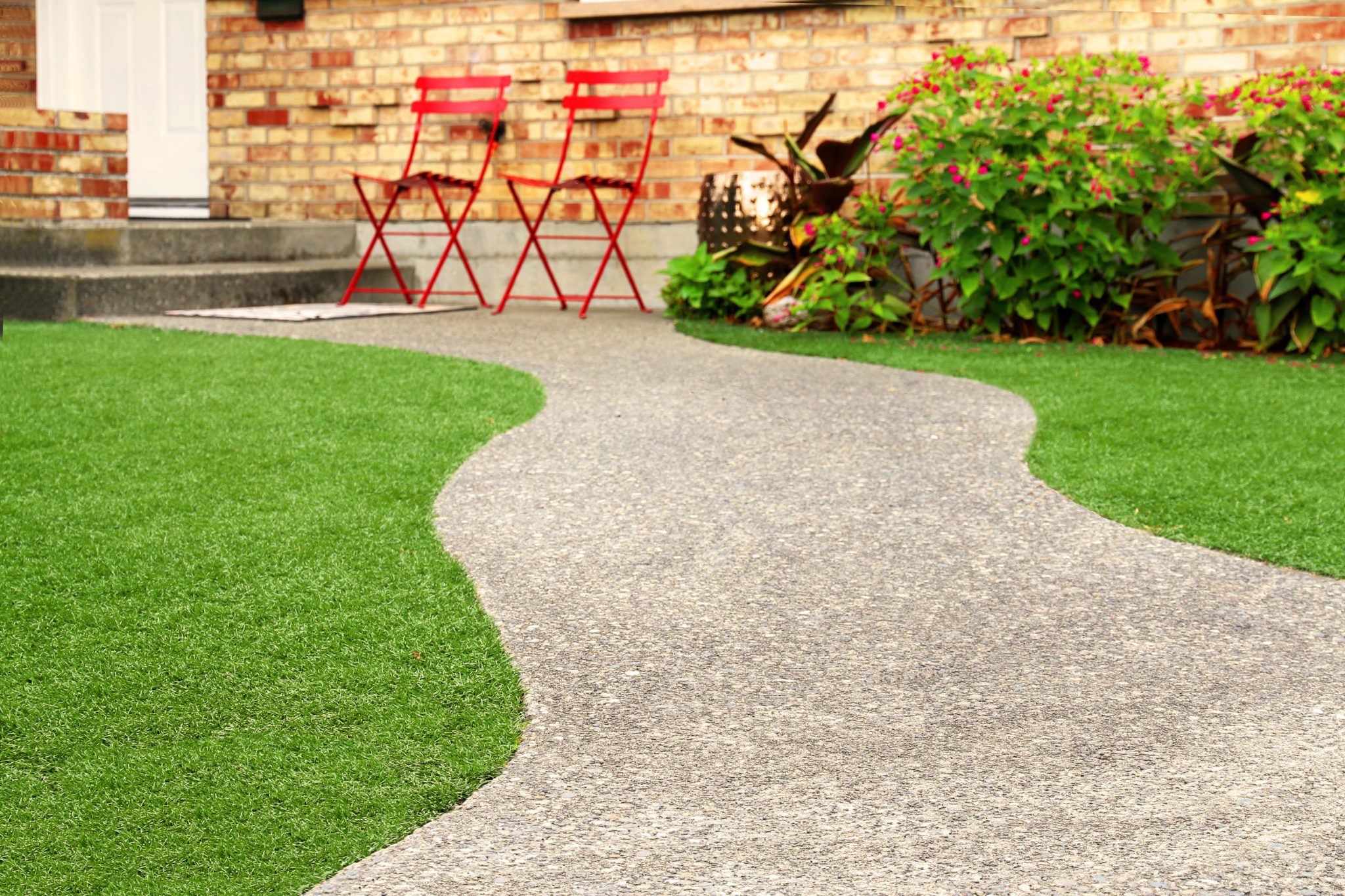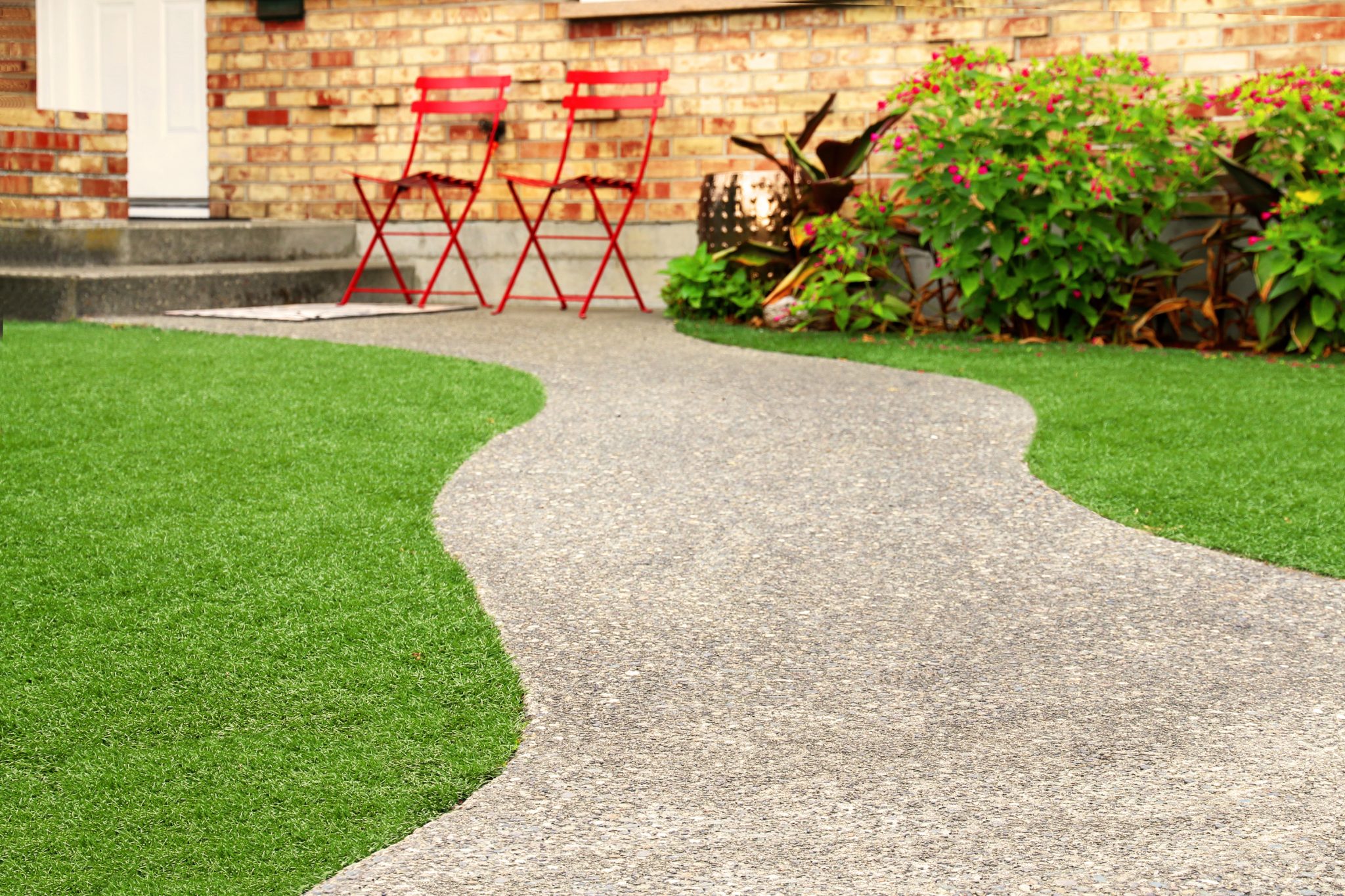 Artificial grass is a durable, long-lasting landscaping option that beautifies your yard and provides an ideal surface for outdoor living. It can be used for walkways, lawns, putting greens, sports courts, dog runs, play areas, around swimming pools and in unique installations. Its versatility makes it a good choice for an array of yard improvement projects that can vary greatly in style, and its natural look and feel make it a choice that is quickly growing in popularity.
As the number of installations increases, so do the searches looking for answers to questions like:
Can cleats damage artificial grass?
Can sparks from fire pits burn fake grass?
Does paint thinner hurt fake grass?
Can artificial grass be repaired?
First of all, the answer to all of those questions is yes. While manufactured lawns are long-lasting and can withstand quite a bit, they are not completely immune to damage. Sharp cleats, sparks from your fire pit and some chemicals, such as paint thinner, can cause visible damage to your grass. It is also true that the unmitigated reflection from energy-efficient windows can actually melt parts of your lawn.
Some other examples of things that can cause damage to your manufactured turf include wire bristle brushes, sparks from yard maintenance equipment, embers from patio fireplaces, guests smoking on your lawn, sharp garden rakes and hoes, and grilling meals on your barbecue grill either on or too close to your synthetic grass.
While this is not an exhaustive list, it does give you a general idea of the types of things that can damage artificial grass, as well as some ideas on how you can avoid damage. For example, window screens can help save your grass from melting, it is better to place barbecue grills on hardscapes like paving stones or concrete, no sharp garden tools should be used (or should need to be used) on your grass, and it is best to keep chemicals away from your lawn.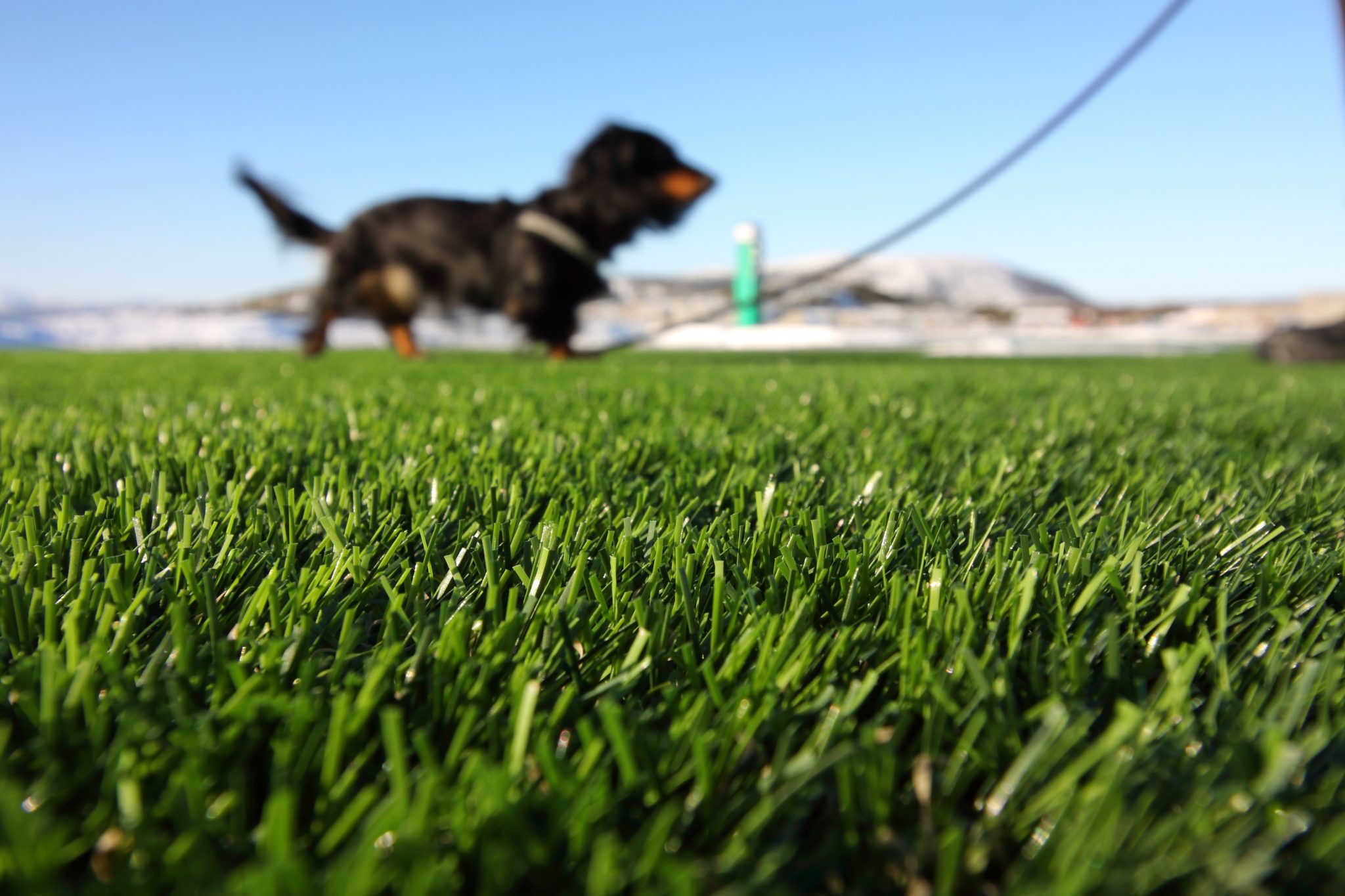 Can Artificial Grass Be Repaired?
Synthetic turf is designed to last for many years and is durable enough to withstand traffic and other issues that would more quickly damage a natural grass lawn. However, as noted above, it is possible for it to melt, discolor or become damaged. While this is usually a rare occurrence and most folks will likely never need to worry about repairing their lawns, rest assured that if your manufactured lawn becomes damaged, it can be repaired.
Repairing artificial grass is a multi-step process, but it basically involves removing the damaged area, preparing the area to receive a patch, installing the patch and replacing the infill. Of course, for your new patch of grass to match your existing grass as closely as possible, the repair must be completed properly and, hopefully, with leftover grass from your original installation. This does not mean that you cannot have a successful, attractive repair without remnants from when your grass was installed. If you are working with a professional artificial grass installer to repair your grass, he or she will ensure that the closest match available is used for the repair.
However, this does mean that if you are having a synthetic lawn installed, it is a very good idea to keep some of the leftover grass just in case you need it in the future. Having grass manufactured at the same time and in the same dye lot will help to ensure a cohesive look after the patch is complete. Do keep in mind that a new section of grass will not look exactly like the same grass that has been exposed to the elements, walked on and thoroughly enjoyed over several years; however, it will blend in more with time.