How to Become a Master Gardener
If you love gardening, volunteering, and learning about topics that range from soil to pest management, you might want to consider becoming a Master Gardener. This is a great way to increase your gardening and landscaping knowledge while also giving back to the community and helping others experience the joy of growing trees, flowers, or food.
The first Master Gardener program in the United States was started by Dr. David Gibby and Dr. A. Davison at Washington State University in 1972 in an effort to train a pool of volunteers to help manage the overwhelming number of calls they were receiving from home gardeners looking for assistance and information.
After the success of this initial program, similar programs began spreading across the country and are now located in all 50 states, as well as eight provinces in Canada. Just in California, there are more than 50 counties offering Master Gardener programs through local University of California Cooperative Extensions.
What Is a Master Gardener?
Master Gardeners are volunteers who receive extensive training from experts in the areas of soil management, plant propagation, weed control, sustainable pest management, fruit and nut tree management, plants and lawns, backyard vegetable gardening, water management and conservation, landscape and garden design, and additional horticultural topics.
Once training is completed, Master Gardeners volunteer on a variety of projects to complete the required number of volunteer hours to maintain their status as a Master Gardener. These requirements include 50 volunteer hours the first year after certification and 25 hours each year after that.
Some examples of the volunteer projects and activities in which Master Gardeners participate:
Staffing gardening hotlines to provide information to community members

Teaching sustainable horticulture classes for the local community

Hosting gardening, pest control, and fire-resistant landscaping classes and workshops

Caring for community gardens

Staffing information tables at farmers markets

Working on horticultural research projects

Giving lectures on sustainability, environmentally responsible landscaping, and general gardening topics

Creating and managing websites, blogs, or publications with gardening tips and information

Researching local pest issues

Testing and teaching about soil

Teaching community members about composting and reducing green waste

Consulting with schools regarding school gardens

Creating local planting guides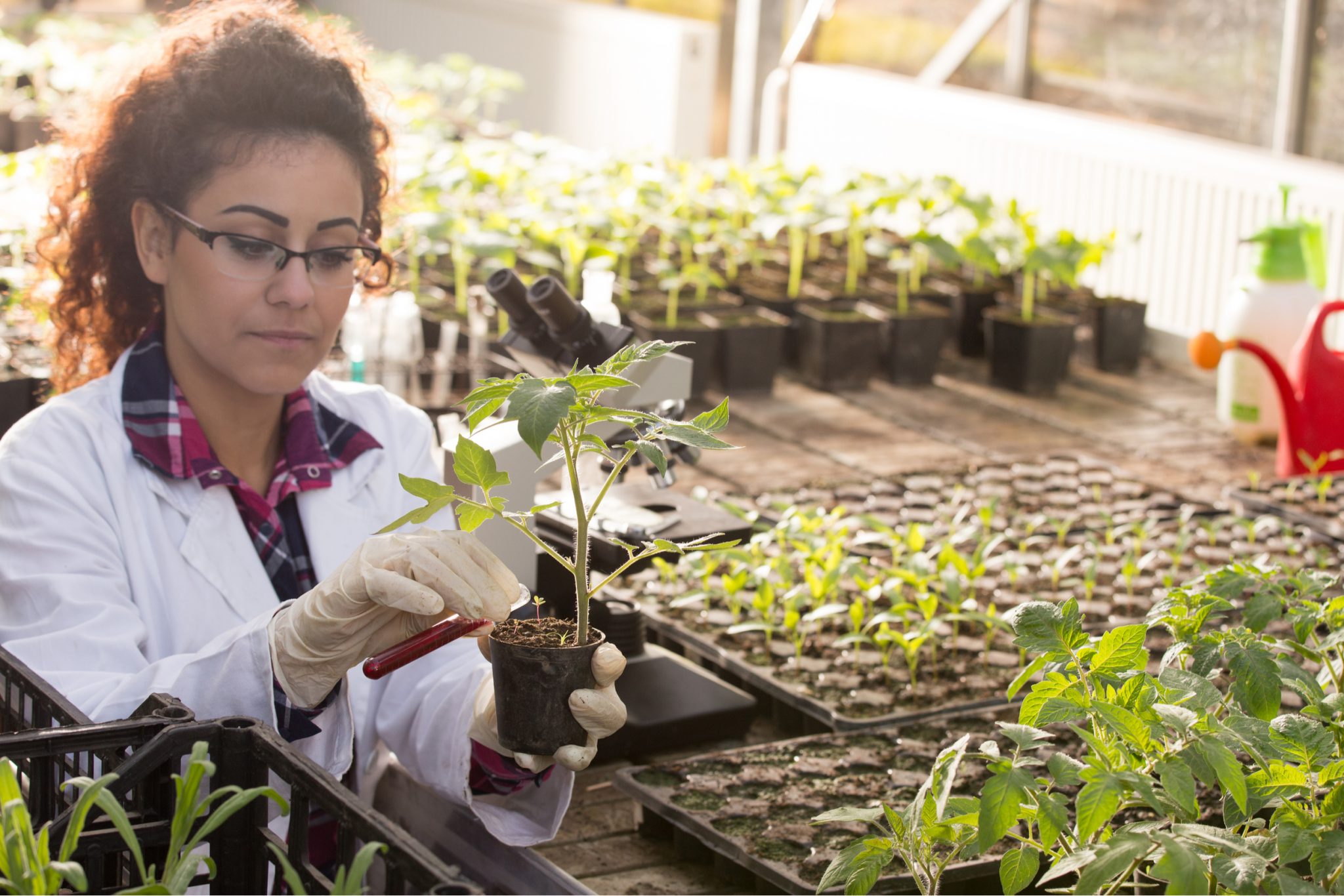 How to Become a Master Gardener
The basic requirements for becoming a Master Gardener include being at least 18 years old, living in the county providing the training, having access to transportation, having access to a computer and Internet, and being willing and able to meet the volunteer hours requirement.
The application process and amount of training received vary by county and state, but here are the general, basic steps for how to become a Master Gardener.
Step 1: Depending on where you live, the first step may be signing up for and attending an informational meeting or it might be applying to the program. In most cases, it is applying to the program, but attending orientation first is still recommended. To accomplish this, you must download and complete the application, and then submit the application to the Master Gardeners program in your county. You will need to include two letters of recommendation when you submit your application.
Step 2: The selection committee will review the applications and determine which candidates will be invited to go in for an interview. After conducting the interviews, the committee will decide which applicants will move forward in the process.
Step 3: Once you are accepted, the next step is completing the necessary paperwork and background check to continue in the training program. This includes being fingerprinted, agreeing to a background check, providing proof of your car insurance and valid driver's license, completing and signing a self-disclosure form, completing and signing a liability waiver, and completing and signing a code of conduct form.
Step 4: The next step is to complete the training, which includes 50 to 100 hours of training spread over four to six months. There are classes taught by industry experts, as well as field trips, and participants are expected to attend all of them in order to complete the program. There is a fee paid by participants to cover publications, speakers, lab materials, and field trips. Some counties offer partial scholarships for folks who are interested in participating but cannot afford the fee.
Step 5: Upon completion of the training, participants are certified as Master Gardeners and, generally, made members of their county's Master Gardener Association. It is important to note that this is not a certificate program in the traditional sense. You will not receive a certificate that stays with you for life; you only maintain your status as a certified Master Gardener as long as you continue to meet the requirements of volunteerism and ongoing training.

Once certified, Master Gardeners must complete 50 hours of volunteer service the first year and 25 volunteer hours each year after that. They are also required to complete at least 12 hours of continuing education every year. These two requirements must be met to maintain status as a Master Gardener.
It is quite common for there to be many more applicants than available spots for Master Gardener training programs, so do not get discouraged if you are not accepted into the class the first time you apply. You may need to submit an application multiple times before getting into the program.
If you are interested in becoming a Master Gardener in California, visit the UC Master Gardener Program of the University of California, Agriculture and Natural Resources to find your local UC Cooperative Extension Office.
If you are outside of California, do a quick online search to find your local university extension offering a Master Gardener program.