Top 10 Ways to Save Energy at Home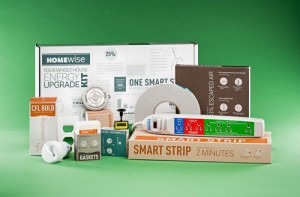 Saving energy is both good for the environment and the wallet. San Diego Gas and Electric (SDG&E) offers homeowners tips for reducing energy consumption to cope with rising energy costs.
Myth:  SDG&E Makes Money by Charging You More
Believe it or not, SDG&E does not make money on how much energy its customers use, but rather on its long-term investment in infrastructure. Additionally, the California Public Utilities Commission (CPUC) has set up an incentive mechanism which underscores the state's commitment to energy efficiency as the preferred way to meet California's energy demand. It allows California's investor-owned utilities to earn incentive awards by meeting or exceeding designated energy efficiency goals in specific categories. Translation: SDG&E wants to you to save energy at home.
With that in mind, here are tips to think about.
1. Know Your Usage
SDG&E allows customers to view energy usage online as well as pay bills. Customers can sign up for alerts regarding outages in their area and a weekly energy-use summary email to see how much energy was used each day during the previous week and what usage tier they are in.
This way, homeowners aren't shocked by a higher-than-anticipated bill at the end of the month. There is a strong belief that understanding usage is key to cutting it.
2. Replace Regular Bulbs with CFLs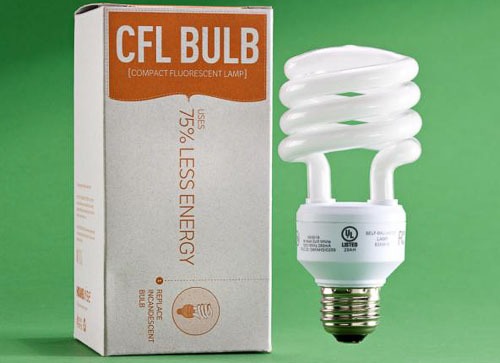 SDG&E says that lighting is responsible for up to 20% of your bill. CFLs use up to 75% less energy than incandescent bulbs but can last up to 10 times longer while generating the same amount of light. Of course, remembering to turn off lights is a major factor, too.
3. Unplug or Use a Smart Power Strip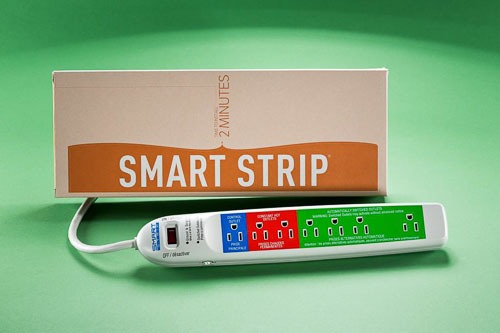 Even though appliances are switched off, they still draw power often referred to as phantom power or vampire power. If it's not convenient to unplug appliances when not in use, consider a smart power strip which will shut off power to these items when in standby mode. As soon as you power on an appliance, the smart power strip will let power through. Smart power strips work best for items such as DVD players, game consoles, printers, computers and even TVs.
4. Adjust the Temperature
If your health permits, set your thermostat for 78° F for summer AC and 68° F for winter heat if your health permits. For every two degrees you turn down your thermostat in winter or up in summer, you can reduce costs by up to $200 a year.
The other important thing to do is to change the filter in your air conditioning system regularly. A dirty air filter causes the system to work much harder than it needs to in order to cool your home. Or, scrap the air conditioning for ceiling and portable fans.
Another way to cool down the home is to consider planting shade trees near bright windows or install appropriate window coverings.
5. Lower Overall Water Temperature
Many of us have our water heaters cranked up to levels that are too high. Dial it down 20° F and perhaps save $80 a year.
6. Use a Variable Speed Pool Pump
Homeowners with swimming pools can reduce energy costs by up to $500 with a variable speed pool pump. To sweeten the deal, SDG&E also offers a $200 rebate for these pumps (while funds last).
Another energy saving tip is to  use a pool and spa cover to reduce heat loss.
7. Wash with Cold Water
Most of the energy involved in doing laundry has to do with heating water. Household experts believe that specially-formulated cold water detergents perform just as well as regular detergents used in hot water. Estimated savings for an average household is about $42. In addition, drying a load of laundry when the filter is full causes the dryer to stain more than necessary.
8. Green Your Appliances

It's helpful to substitute appliances that aren't energy efficient to ENERGY STAR rates appliance. Always check the SDG&E rebate center for additional savings. And, did you know that SDG&E will even pick up your old, working refrigerator and give you $35?
When running the dishwasher (full loads only!), make sure to select an air dry setting versus one that uses heat. And, check appliance manuals to ensure you're keeping them in good working order. Some refrigerators require condensers to be vacuumed, for example, but also inspect the doors to make sure the seal is still adhering.
9. Cut Back in the Yard, Without Sacrifice

A motion sensor can save up to 50% of outdoor lighting costs. Or put your system on a timer so that it's not in use longer than need be. Consider replacing any high voltage lighting with low voltage lighting. Solar pathway lights are also very inexpensive to purchase and are, obviously, powered by the sun!
Re-evaluate watering as irrigation systems are ties to  electricity in some cases. Make sure that timers are functioning properly and consider adding a rain sensor that will prevent the system from activating when there isn't a need.
10. Insulate Your Home
It's actually possible to insulate your home without opening up walls. Insulation can be blown into existing walls by cutting very small holes in the wall. Not only will this help keep heat from escaping through the walls and vice versa, it also helps with soundproofing. Consider adding insulation to your attic as well. SDG&E offers an insulation rebate.
Reduce Your Use Days
During times when energy use is expected to peak, SDG&E institutes Reduce Your Use days. They will send out an alert the day before and residents who decrease usage during 11:00am and 6:00pm on those days will automatically earn rewards on their bills in the form of credits.
Other Available Tools to Help Save Energy at Home

SDG&E has several other online tools to help homeowners understand energy usage.
-Energy savings calculator: A simple calculator that helps identify areas where homeowners can cut significant costs.
-Energy management tool: As referenced above, this tool is visible after logging into your account. It can estimate future usage and break down current usage into hour and day of the week. You can even compare your energy usage to that of your neighbors to see if it is above or below average. The tool also seems to be able to indicate which parts of your home generates the most energy.
Your Turn…
Giving the increase in energy costs, what have you done to reduce consumption in your home?
 *Photo credits: SDG&E