20 Spring Cleaning Tips for the Inside of Your House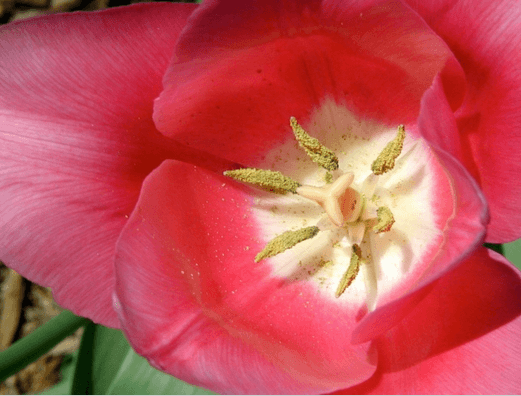 It's still spring cleaning time! Hopefully, you printed last week's checklist for spring cleaning your yard and are now ready to turn your attention to the inside of your house. Of course, spring cleaning isn't typically accomplished in a day – or even two – but once it's done, your relief will sparkle as bright as your kitchen counters.
Here is what to tackle indoors:
1. Dust ceilings and ceiling fans, wall corners, vents, blinds, and all nooks and crannies.
Don't forget plants, artwork, vases, and candle holders, and other decorative elements. Pay special attention to switch plates, door edges and stair railings and landings.
Tip: To keep dust at bay longer, try dusting with used dryer softener sheets designed to reduce static cling (static cling attracts dust). Clean fan blades with some Murphy's Oil Soap if the dust is especially stubborn and sticky.
2. Vacuum drapes and curtains.
Vacuum fabric drapes and curtains with the upholstery attachment on your vacuum, and send delicate or very heavy fabrics to the dry cleaners. 
Tip: Light drapes made of machine-washable fabric can go in the dryer on the fluff cycle with a dryer sheet. 
3. Wash or dry clean comforters and other seldom cleaned linens.
If you're also cleaning the linen closet, wipe down its shelves and vacuum the inside.
Tip: While you're stripping linens, flip your mattress (both over and under and top to bottom) and vacuum it as well.
4. Clean upholstery.
Professionals can do this for you or you can go the do-it-yourself rent upholstery-cleaning machines or carpet-cleaning machines with upholstery wands, which will give your sofa and chairs a deep clean.
Tip: Some stubborn stains can be spot cleaned with rubbing alcohol or baby wipes.

5. Turbo clean your countertops.
Deep clean your wood, concrete, and natural stone counters with nonabrasive cleaners and sponges and dry with microfiber towels because they grab grime better than other towels. Don't use vinegar on wood countertops, or bleach or ammonia on most other counters. Tiles can be cleaned with a 1/2 cup baking soda to two gallons water. Use the same solution for grout.
Tip: Most natural stone, concrete, and wood counters need to be resealed about once very two years. Decide if it's time to reseal by sprinkling water on your countertop and if the water doesn't bead up, it's time to reseal.
6. Wash cabinets and other often used areas.
The tops of cabinets might be sticky from kitchen grease, so wash them with a mixture of of warm water and dishwashing liquid. Pay attention also to the drawer pulls that see a lot of action. Clean drawers with the same solution.
Tip: Vacuum crumbs out of the utensils drawer and pantry and then wipe clean.
7.  Degrease cooking appliances.
Clean small appliances such as toasters and blenders with some mild dishwashing detergent and water.
Tip: To loosen stuck-on food particles from the inside of the microwave, put a microwave-safe bowl of water with lemon juice inside the microwave and heat the water for two minutes. The steam will de-stick gunk and help lift grease. 
8. Polish silver.
Now's the time! Buff up your pieces and store them in flannel treated bags to diminish tarnishing. Store in an area with lower humidity and without high heat.
Tip: Apply a mild toothpaste to silver with a clean cloth and use a soft-bristled toothbrush for nooks and crannies. Rinse under warm water, and dry completely.

9. Clean out the refrigerator (behind it, too).
If you can, take everything out of your fridge, unplug it, and wait until the interior has warmed up. Then wipe with everything down with a mixture of baking soda and hot water. Rinse and dry.  Dust condenser coils with a refrigerator-coil brush (get them at hardware stores) and/or vacuum with the brush attachment (make sure the refrigerator is unplugged). If your fridge has a removable grille in the front remove it and clean the coils.
Wipe down the walls and backs and sides of the refrigerator with a damp cloth and water and dish soap. Then vacuum and clean the floor with a solution recommended for your floor.
Tip: Don't forget door seals, which you can wipe down with with hot water and mild dishwashing liquid. Remove crumbs and other debris first and dry well.  
10. Clean the oven (behind it too).
Follow your stove/oven owner's manual for proper cleaning methods for your stove/oven model. Wipe down the entire stove and clean the interior the recommended way. Remove knobs, burners, etc. and clean thoroughly.
Tip: Place burners in a sealed Ziploc bag with a a quarter cup of ammonia. Leave the burners in the bag overnight and wipe them clean with a sponge and towel. 
11. Clean your walls.
Do this by first dusting from the top down (you can vacuum up the accumulated dust afterward) and then start washing from the bottom up to eliminate streaking. Use two buckets – one with a cleaning solution or water and a general purpose cleaner and one with lean water to rinse the walls after you wash them. Use a cellulose sponge unless your walls are very dirty. Dry washed areas thoroughly.
Tip: Semi-gloss and glossy enamel paints withstand washing best. Flat, satin, and eggshell latex paints can fade or rub off with cleaning. Be sure to spot test whatever cleaning solution you use before washing.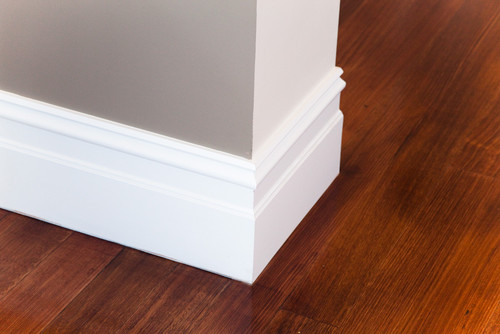 12. Sweep and mop floors, and clean baseboards, too.
Again, start with dusting by hand or using your vacuum's brush attachment. Then, take a moist cloth dipped in water and gentle all-purpose cleaner and wipe them down. Dry thoroughly.
Tip: When your baseboards are dry, rub a dryer sheet along them to further keep dust at bay for longer.
13. Deep clean your carpets.
Either hire a professional or rent a carpet cleaner (many grocery stores rent these cleaners) and do it yourself. For either method, vacuum the carpet thoroughly before the deep cleaning. 
Tip: While you're focused on the carpets, toss any throw rugs into the washing machine to get those spic and span, too.
14. Wash mirrors and the insides of windows. 
We're going to assume you already washed the outside of the windows. If not, put that on your list, too. 
Tip: Use microfiber cloths so they won't leave lint on your surfaces. 
15. Replace HVAC system air filters to clean out the pollutants that have accumulated.
Tip: Inspect air conditioning ducts to ensure they are not leaking.
16. Organize closets, drawers, and other storage spaces, including medicine cabinets.
Go the traditional route and have three bins nearby for keep, toss and donate/sell. Once you've emptied the spaces, dust, vacuum and clean sliders and runners. In your medicine cabinet, throw away all expired medicines and empty bottles.
Tip: Clean door tracks with a vacuum and then with a mix of soap and water. Use a Q-tip or toothbrush to ferret out stubborn stains. Use a dry cloth to wipe up the excess dirt and let the tracks dry completely.
17. Dust your lightbulbs.
That's right. A lot of dust can collect on lightbulbs. Unplug the light source, unscrew the bulb and dust. 
Tip: Use a damp microfiber cloth to completely remove dust.
18. Dust your electronics.
Spray compressed air into crevices and starting from the top and moving to the bottom, dust with a microfiber cloth. Get underneath speakers, stereos, computers, and TVs too. 
Tip: Wipe away from ventilation areas of these electronics so dust doesn't resettle.
19. Sweep out your fireplace.
Vacuum and dust the hearth area and while you're at it, inspect the flue and chimney for creosote buildup.
Tip: Sprinkle damp coffee grounds over cool ashes to keep dust down as you clean.

20. Air out your house.
When you're done spring cleaning, open the windows and let the air outside get into your home. 
Tip: Hang bedspreads, pillows, area rugs, etc. outside to let the sun deodorize and disinfect them.
A Few Bonus Spring Cleaning Tips:
— Clean tip to bottom, so floors and carpets that may have accumulated dust and dirt as you wiped down fan blades, cabinets, etc. is taken care of last.
— Move furniture and vacuum beneath it.
— Add vinegar to your empty dishwasher and run it through one or two hot water cycles.
— Pour baking soda and vinegar down the with garbage disposal, let it sit for a few minutes and rinse with warm water. Put a lemon peel down the disposal to freshen the drain along with ice cubes to sharpen disposal blades.
Your Turn…
There's certainly something cathartic about spring cleaning even if it is time consuming. Thankfully, it only comes around once a year. Do you spring clean? Any tips to share?
Photo credit: http://www.morguefile.com/archive/display/855396; and Houzz (click on photos to see original post).