How to Prepare Your Backyard for Winter
For many, winter conjures up images of snowy days, crackling fires and finally switching from iced to hot coffee. In areas where the temperature rarely dips below freezing, things are a little different. Whether your winters are mild or extreme, it's important to prepare your outdoor living spaces for the colder months. Read on for professional tips for preparing your landscaping, patio, garden, pool and more for the chilly months to come.
Preparing Plants for Winter
1. Vegetable Garden
Maintaining a vegetable garden is year-round work. You can keep your favorite vegetables alive and even enjoy a winter harvest depending on the plant. Below we cover caring for common vegetables like tomatoes, herbs and carrots.
Winter Prep Steps
Cover tomato plants with a frost protection cover or tarp during the night and remove during the day if the temperature is 50°F or higher.
Prune back cold-hardy perennial herbs like chives, mint, lavender and thyme.
For a winter carrot harvest, plant in time for them to mature before the first frost. Allow the cold weather to sweeten the carrots before harvesting.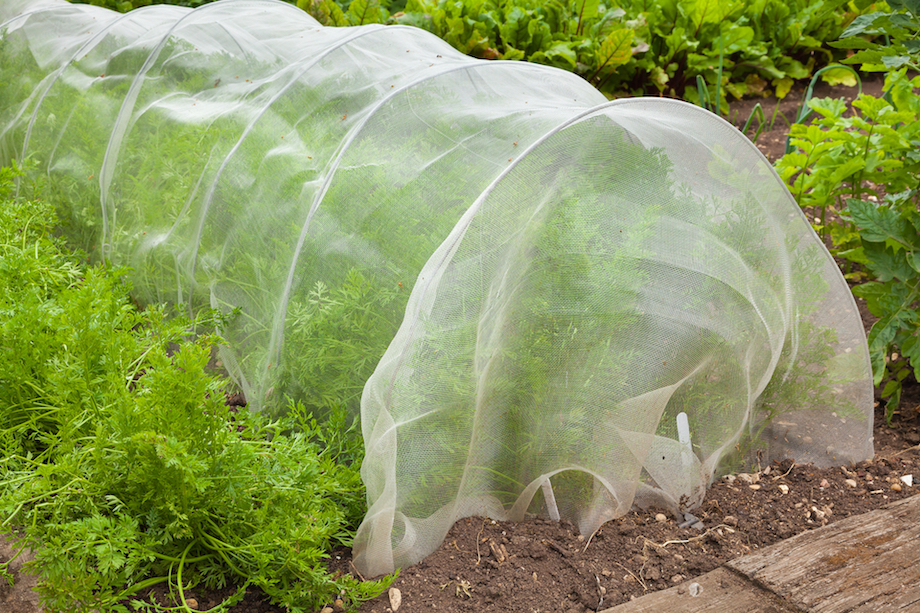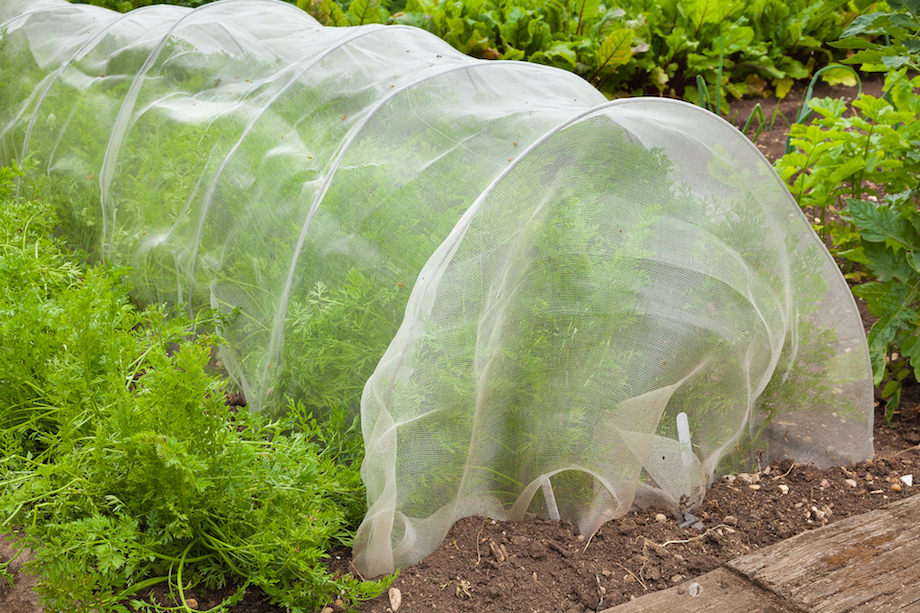 2. Citrus Trees
There's nothing quite like the sweet aroma of blossoms from your very own citrus trees. If you happen to live in an area where the temperature drops below 35°F in the winter, you've likely opted to grow your trees in a pot vs. planting them in the ground. Cold temperatures can damage both the citrus tree and any existing fruit. Make sure you plan ahead to keep them sage during the winter months.
Winter Prep Steps
Bring potted citrus trees indoors and place in a sunny room. Most citrus trees need a minimum of eight hours of sunlight each day.
Use a humidifier to battle dry winter air. Citrus trees need moisture in the air to thrive.
Water regularly to keep soil moist, and ensure that the soil is draining well.

3. Avocado Trees
Whether you enjoy them on toast, as guacamole or even in a smoothie, having your own source of avocados can be a real treat. If you're lucky enough to grow California's State fruit in your own backyard, the following steps will help you protect your avocado tree in the winter months.
Winter Prep Steps
Build a protective frame around young avocado trees to protect them from the wind and cold.
 Harvest any existing avocados before the first cold snap to avoid losing them.
 Wrap mature avocado trees in incandescent Christmas lights for warmth.

4. Palm Trees
You don't have to live in California to enjoy your own palm trees. But because root growth can be stunted when temperatures dip below dip below 65°F, it's important to plan ahead for the colder months. Some palm trees can handle below freezing temperatures, and some cannot. Make sure you research what temperatures will damage your specific palm tree.
Winter Prep Steps
Build up mulch around smaller palm trees and snugly wrap the trunks with blankets.
Wrap palm tree trunks and bundled fronds with incandescent Christmas lights for warmth.
Treat your palm tree with fungicidal copper spray to combat the harmful bacteria that preys on cold-damaged trees.

Preparing Your Patio for Winter
There's more to winter preparation than caring for plantlife. Your outdoor living areas can be enjoyed all year long with a little care and foresight. Protect and prepare your patio, fire pits, furniture and more with the steps below.
5. Pavers
If you have a paved patio or walkways, there are a few steps to take to keep them safe for use in the winter. Even if the area you live in doesn't get snow, it's important to remove fallen leaves and debris, and clean and seal your pavers before the winter months. Leaves and other debris can cause unsightly stains if left until springtime. Cleaning and sealing your pavers will restore their original beauty and protect them from any inclement weather to come. Additionally, joint sand is replenished during the clean and seal process. This helps to prevent your pavers from shifting and allows for better drainage.
Winter Prep Steps
Remove all debris and leaves from your paved areas.
DIY or hire professionals to clean and seal your pavers.
In the case of snow or ice, ​it is safe to use a plastic snow shovel on pavers​.
Calcium magnesium acetate is an eco-friendly and paver-friendly alternative to rock salt.

6. Landscape Lighting
There are fewer daylight hours in the winter, but that doesn't have to prevent you from enjoying your outdoor living space. Energy-efficient landscape lighting is a great way to safely enjoy your backyard in the cooler months. Outside of adding lights to your patio, this could include illuminating steps and pathways, lighting a heated pool for night swimming, or highlighting landscaping elements to create a beautiful ambiance.
Winter Prep Steps
Install energy-efficient lighting in areas where you will spend the most time.
Add lights to pathways and steps to prevent accidental injuries.
Consider underwater lights for spas and heated pools.

7. Furniture
In many states, winter brings a wave of precipitation in the form of rain, sleet or snow. To help your patio furniture last for years to come, make sure that you take the necessary steps to protect chairs, tables and other pieces from moisture.
Winter Prep Steps
Coat any wood furniture with a protective waterproof sealant.
Coat wrought iron furniture with a rust-resistant primer and an exterior-grade enamel paint.
Protect wicker furniture with a clear marine varnish.
Use Scotchgard on fabric furniture and cushions to repel water and stains.

8. Outdoor Fireplace or Fire Pit
Cool evenings spent with friends or family around a toasty fire pit or outdoor fireplace make for wonderful winter memories. If you have a wood burning fire pit or outdoor fireplace, a little preparation can make all the difference. For long-lasting fires that put out the most heat, make sure you stock up on seasoned (at least one year old) wood and store it in a dry place. If you have the ability to choose between different firewood, opt for denser, heavier wood.
Winter Prep Steps
Stock up on local, dense, slow-burning hardwood for firewood.
Stock up on starter firewood like Avocado wood.
Before lighting fire pits or outdoor fireplaces, remove debris and prune back any surrounding plants that could pose as potential fire hazards.
If you live near the coast, remember that burning driftwood is not advised.
Make sure you have roasting sticks, graham crackers, chocolate bars and marshmallows
handy for an impromptu ​s'mores party​.

Preparing Your Pool for Winter
9. Pool Heater
If you simply can't bear saying goodbye to your pool for the summer, installing a heater or heat pump can extend your swimming season. Heat pumps work best in areas where the temperature doesn't drop below 50°F. Gas heaters are a better solution for homeowners in colder areas who want to swim before or after the summer season.
Winter Prep Steps
Save money on heating by using a solar cover or thermal barrier to help prevent heat from escaping at night.
If your heater runs on propane, make sure your tank is full in preparation for the colder weather.
Purchase a towel warmer to keep by the pool or throw pool towels in the dryer to warm up after your swim.

10. Winterizing Your Pool
If heating your pool isn't an option, and your backyard sees freezing temperatures, you can protect your pool and its plumbing by winterizing it. Take the following steps one week before closing your pool for the winter.
Winter Prep Steps
Clean the pool by skimming or vacuuming leaves and debris.
Balance your water chemistry to an 80-120 ppm alkalinity, 7.2-7.4 pH, and 180-220 ppm calcium hardness.
Remove, dry and store ladders, wall fittings, cleaners, and skimmer baskets.
Drain pumps, heaters, filters and chlorinators to prevent cracking..
Protect your skimmer from freeze damage with a skimmer cover.
If you don't use a skimmer cover, lower the water level in your pool up to a foot lower than the skimmer.
Use a blower to clear any water from plumbing lines OR add pool antifreeze to the plumbing line.
Cover the pool snugly to prevent algae growth.

Caring for Your Lawn in Winter

11. Winter Natural Grass Maintenance
A lush green lawn is a point of pride for many. Not unlike caring for your lawn in summer, a bit of hard work is needed to care for your yard in winter. For a healthy lawn that lasts through the coldest months, make sure to give your natural grass some extra attention in fall and winter.
Winter Prep Steps
Aerate and fertilize your lawn
Spread cool season grass seeds and water
Keep your grass at a short-medium length. Tall grass attracts pests seeking places to burrow.
Avoid using salt to melt snow on sidewalks or driveway areas near your lawn.

12. Winter Artificial Turf Maintenance
Homeowners love artificial turf for its low-maintenance, year-round beauty. While there is little to do to prepare for colder temperatures, there are a few tips to remember if snow should fall on your synthetic lawn.
Winter Prep Steps
As the weather cools, periodically brush and remove any fallen leaves from turf.
Allow any snow to melt naturally. Using salt could inhibit your turf's drainage.
Winter comes with its own particular sights, smells and sounds. You can't enjoy the smell of pine trees or the stillness after a snow from indoors. Don't let lack of preparation keep you from your own winter wonderland. By following the guide above, you can use your outdoor living areas in every season.