6 Cool Products for a Bells-and-Whistles Backyard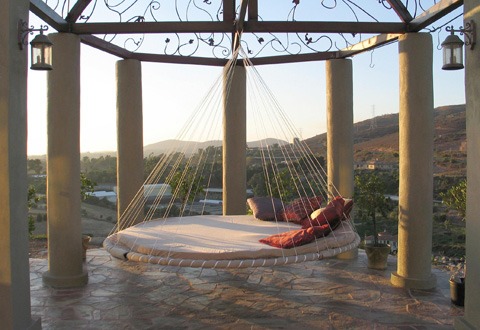 If you like to stay ahead of the game with the latest gadgets and "stuff" for backyard entertaining, you've come to the right place today. That's because we've traveled the Internet far and wide finding some of the coolest products to make your backyard even more of a hangout haven and we're listing them here. Right now.
Let's begin!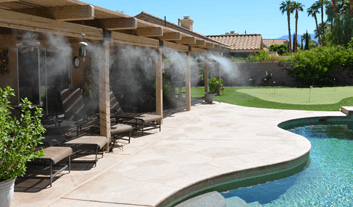 1. MicroCool Misters 
Some San Diego days get so hot in the summer that even opening a window can raise your home's internal temperature to an uncomfortable degree. And if you step outside, the heat can be almost unbearable. That's why misters are such an attractive option to cool off patio areas and outdoor entertaining spaces.
The MicroCool brand of misters are often seen in Las Vegas and Palm Springs and are also available for residential applications. The operation is quite simple, too: the system pressurizes water to such an extent that superfine mist results (think fog) and cools the air without soaking your guests or your furniture. MicroCool uses only a quarter-gallon of water every 10 minutes, which is less than the 12 gallons a home sprinkler system uses, and the mister can be programmed to turn off when you want it to, saving money and energy.
A MicroCool system with pump, hardware, nozzles and pipes isn't cheap at $3,500, but staying cool during the hot summer can be priceless, especially if you can enjoy being outside and don't have to hide in an air-conditioned house all day.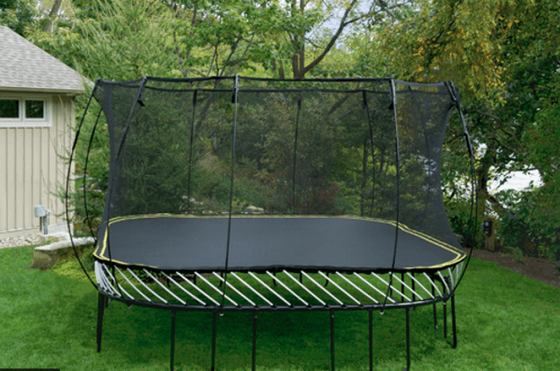 2. Springfree Trampoline 
If you're looking for the gold standard in trampolines, Springfree is it. Dubbed "the world's safest trampoline," Springfree models come in all sizes and each sports the brand's patented design of mat rods (instead of metal springs that can pinch jumpers), a hidden frame that kids can't hit with their heads or legs, and a flexible enclosure made completely of strong netting and soft rods instead of injury-attracting steel poles.
Considering that 105,000 kids in the US are sent to ERs for trampoline injuries, the safer the trampoline, the better. Springfree claims to have removed the design features that are responsible for more than 80% of hospital visits, and that statistic alone makes an excellent case for these trampolines.
Available in six different sizes and shapes, Springfree tramps range in price from $1,200 to $2,200.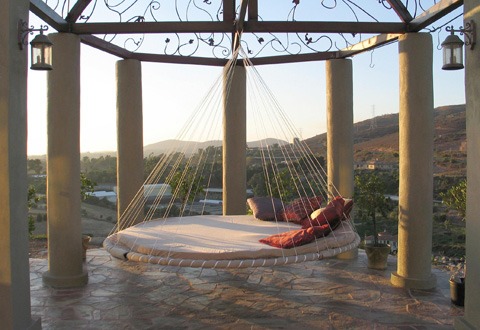 3. Floating Bed
Want something a little more "va-va-voom" than a typical hammock? The floating bed could be just the thing for your patio, porch, or deck. Designed like a pendulum, the floating bed was initially developed to promote better sleep, but now it's been adopted by homeowners, spas, and hotels as a focal point and "relaxation pod." Some homeowners have used it to create a meditation space or long area by the pool, and others place it on decks for additional seating. The floating bed can be suspended from any single structural point above the ground like a ceiling, tree limb, beam or even a gazebo. Increasingly used in outdoor rooms, the floating bed can seat up to six people depending on the size, which goes up to king. Add-ons like mosquito nets, and weather-proof covers make them especially outdoor friendly. Prices for the floating bed starts at $2,995.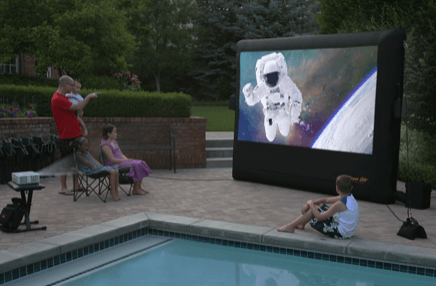 4. Open Air Cinema
San Diego's climate makes for a perfect backyard to host outdoor movie parties, and Open Air Cinema makes giant inflatable movie screens help you offer the ultimate backyard cinema experience. It's a win-win. The lightweight screens come in sizes up to 20 feet, with all weighing under 20 pounds.  
One of the most backyard-friendly models is the 9' x 5' CineBox Home Theater System that features a nine-foot inflatable movie screen, a DLP projector, DVD player and quality outdoor speakers. Installation is easy and simply requires you to secure the screen with the provided stakes and tethers, attach the air blower, inflate, plug in the audiovisual console and speaker system, insert your DVD, and watch under the night sky.
When the screen in deflated? It fits into a standard duffle bag when deflated, so you can take it just about anywhere. Going camping? Bring your inflatable screen. Going to a party in the park? Take your traveling cinema. 
All Open Air home screens use theatrical-grade projection surfaces and can withstand winds up to 20 mph. Each system can also be customized for gaming, HD, or 3D, or viewing. The cost for this bells-and-whistles backyard package is $2,199. Prices go up depending on size and add-ons.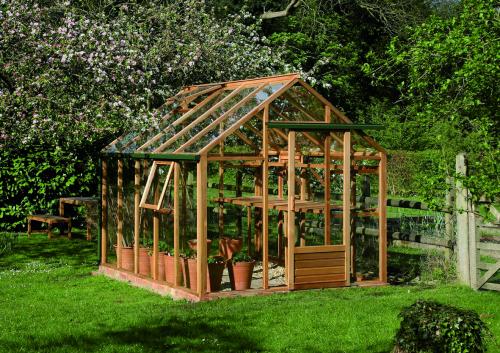 5. Greenhouse in a Kit
If you're an avid gardener who's serious about the hobby, you may have wondered about installing a greenhouse in your backyard. Although our Southern California weather is pretty impervious to the wide variations in temperature that can affect growing in other regions, greenhouses still are beneficial for seed germination and protecting your precious plants from insects and birds. Greenhouses come in all sizes and materials, and the kits available online make a greenhouse easy to install for the do-it-yourselfer.  Greenhouses.com offers a model for every taste, preference, and persuasion of gardener from the "enthusiast" to the hard core grower. Find your perfect fit from small to huge made with materials including wood, and polycarbonate. If you're looking for something a little more modular (think "LEGOS for gardeners), try Frame It All's options, which include a hard-sided greenhouse that's eight feet long and made of polycarbonate, supported by an aluminum frame. Costs range considerably for greenhouse kits, but Frame It All's smaller versions costs $360 and Greenhouse.com's models can go up to $7,000.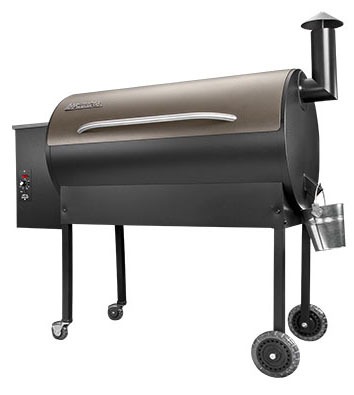 6. Texas Grill
If you're a smoked food lover, you might want to add a wood cooker to your list of cool backyard gadgets. Designed after the traditional Texas Style wood cookers, Traeger's Texas Grill is a wood pellet smoker with a "high-tech auger-fed burner," electronic autostart ignition, digital thermostat control, and EZ-drain grease system. You can even grill, bake, roast and get this – cook pizzas – is the same unit.  Pick your pellet – apple, cherry, mesquite, hickory, maple and so on and smoke that brisket or ribs. Traeger sells 11 residential models, including the Lil' Pig, which is a bright pink model in – you guessed it – the shape of a pig. The smokers range in price from $399-$1,199, depending on make and model.
Final Thoughts…
There's a lot out there just waiting to make your backyard super awesome. What do you have your eye on, or what have you bought recently that's pumped up your outdoor area a notch?
Photos courtesy of the manufacturer's respective websites.