Apps That Can Reduce Your Home Energy Usage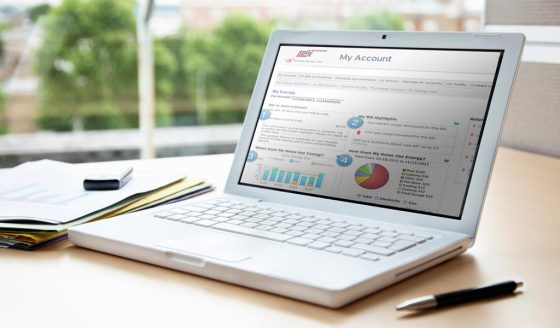 We don't have to tell you that with energy costs rising in Southern California, it's important to know where you use the most energy in your house so you can find ways to cut back. In fact, homeowners can save up to 30% on energy bills by making some simple adjustments in their energy consumption, which is a significant decrease.
And while it's crucial to track your energy usage, evaluate it, and reduce it where possible, the task can sound daunting if you don't know how to measure your consumption or what to do with the information once you get it. Fortunately, the technology listed here automates this effort to make it easier for you to figure out what's happening energy-wise in your home. But first, let's begin with the basics.
How to Track Energy Usage in Your Home
Start with a home energy audit. You can usually perform a simple home energy assessment yourself – or call in your local utility (for us San Diegans, that's San Diego Gas & Electric (SDG&E)) to evaluate your usage. After you know where your home is losing energy, make a plan to address those areas.
If you're doing a home energy audit on your own, here's what to check:
Insulation in the attic, and in ceilings, crawl spaces to be sure you have the proper amount of insulation applied. (Experts say  homeowners need a minimum of 12 inches of insulation in the attic.)
Possible air leaks around your walls, ceilings, windows, doors, light and other fixtures, and electrical outlets.
Fireplace dampers to ensure they're closed completely when not in use.
Appliances, and heating and cooling systems to ensure they're running efficiently. Refer to owner's manuals for recommended maintenance and be sure you've followed the schedule for optimum operation.
Lighting usage so you can adjust and install sensors or timers to limit the amount of energy used.
 After your audit, you'll want to keep on top of where and when you're using the most energy and make informed decisions to conserve. You can do this by utilizing the data that many utilities now offer to its customers to show where their energy goes, so be sure to check with your provider.
Here in San Diego, SDG&E recently launched a service dubbed "Green Button" that enables homeowners to download their energy consumption information online and then use third-party applications and devices to break down the data for action. 
In a nutshell, Green Button is provided through the utility's web page, and once clicked, shows up to 13 months of how you use your home's electricity – and most critically – how much of it you use. The data you download can then be exported to applications that analyzes the information.
Apps That Help You Save on Home Energy Costs
The current applications that integrate with the Green Button initiative collect the energy data from your residence and show it to you in a simple format. That data then allows you to plan your energy consumption more effectively, and set goals to reduce your use. The availability of these apps are growing monthly, but here is a well rounded selection of what homeowners can access to take control of their home energy usage: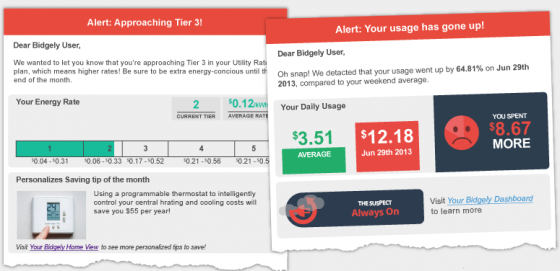 Bidgely —
Bidgely is an energy management platform that helps homeowners control how they spend on energy with appliance-specific data and then personalizes the information with customized saving tips that apply to you and your home. Available via the web and mobile, Bidgely will first ask homeowners to input details about their home and appliances and will issue notifications when your consumption increases or decreases. Although the app is free, Bidgely offers an energy monitoring device for super-specific insights that costs $99 (but fill out this survey to see if you qualify for a free device). 
Candi PowerTools —
The PowerTools app is integrated with SDG&E's web portal and allows homeowners to view their electric energy use data and get tips that can help them save energy. It also lets users set consumption and other goals and tracks your usage in comparison to average consumption figures. PowerTools is currently available for web, mobile web, Apple iOS and Android platforms.
EnergyHub —
EnergyHub requires a Wi-Fi thermostat to operate but once installed, gives homeowners a view into how their thermostat settings affect heating/cooling activity and energy costs. The resulting data gives the ability to track and monitor energy use over time. Data can be viewed via the wen or remotely through a smart phone. Considering that heating and cooling costs comprise almost half of your energy bill, this app can save some serious money if used effectively.

WeatherBug's SmartHome —
Did you know that the weather drives 50% of home energy usage? Heating and cooling costs rack up quickly. SmartHome accesses the world's largest weather network to analyze your neighborhood's weather and issue monthly scorecards showing how well your home reacts to it. Offering home-specific insight on what you can do to lower your monthly bill and forecast what you can expect in next month's bill, SmartHome is accessible through the Green Button Connect portal. 
SolarCity —
SolarCity's solar home energy graph helps homeowners see how much of their energy could come from the sun. SDG&E customers simply allow SolarCity to receive 13 months of the customer's smart meter energy data, which they can use to evaluate their home's potential for solar. 
IncentForce's Energy Usage Management —
Energy Usage Information provides hourly energy use information and alerts via the Web, mobile, e-mail, and SMS to help homeowners understand their energy consumption. Users can also compare their usage to a home similar to theirs to ascertain if they fall above or below the average.
PEV4Me by True Labs —
Thinking of getting an electric vehicle? See how much you can save when you compare multiple electric rate plans to determine the best one for charging your vehicle at home. All data is based on your expected driving needs and past home electricity use to allow you to choose the most affordable plan for you.
Ergy by Echo Labs —
Ergy shows energy use down to the smallest detail, including by room, by appliance, and by the day, month, and year. Homeowners can access the information via web browsers, tablets and smart phones to check when their energy demand is high and low compared to average use and to spot trends and concern areas.
Next Steps
The above apps are just a sample of what's available to homeowners these days, as new apps become available almost daily. For the easiest energy tracking, you'll want to start with your utility's data, and as more utilities are moving to smart metering, this information should be increasingly available to you.
SDG&E provides its customers with this data through its "My Account" portal where you sign up to see your detailed energy consumption and export the data to supported third-party apps for analysis and action. 
If you're not in San Diego, check your local utility for what they offer – several utilities have adopted the Green Button initiative or something similar.
After you know where your home is losing energy, you can take control by asking:
Where are my greatest energy losses?
If I purchase an energy-efficient appliance, how long will it take for that investment to pay for itself in energy cost savings?
Will any other energy-saving measures I take provide additional benefits like increased comfort or safety?
What can I do to conserve energy (i.e. turn off lights, unplug chargers when not in use, and install more insulation if needed)?
Final Thoughts
Technology is making home energy conservation easier because at-a-glance data provided in near-real-time allow you to see exactly where you're using the energy and how your behavior impacts that use – and your utility bill. 
Do you use an app for insight into your energy consumption? Please share in the comments!
 Photos courtesy of SDGE.com, Bidgely.com, and WeatherBug