Coastal Outdoor Landscape Lighting Guide: Tips + Ideas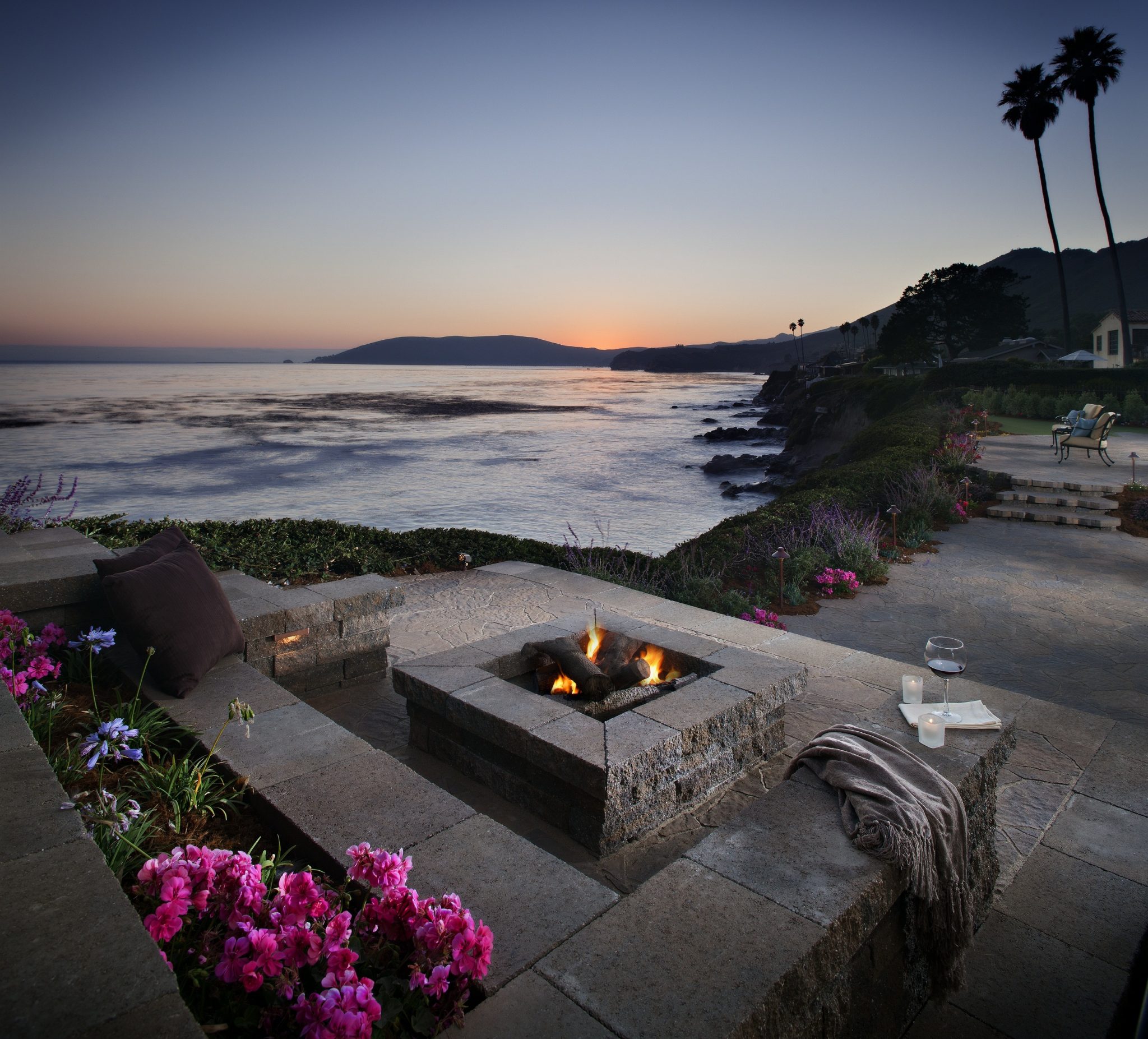 Living by the beach is a dream, but the salt in the air from the ocean is harsh on coastal landscape lighting fixtures in all price ranges.
Rather than focus on design, it's more important to choose the right material otherwise you run the risk of quickly replacing it all.
A study performed in the 1970s revealed that there is a massive difference of salt in the air between a home 10 feet from the beach and 800 feet from the beach, so lucky oceanfront home owners can expect a higher probability of damage than neighbors a few doors down, who are also extremely vulnerable.
We'll run through landscape lighting material choices and point out which are the best for salty air along with installation tips.
Landscape Lighting Fixture Material Choices
Aluminum —
Even more durable powder-coated aluminum is NOT recommended for coastal applications.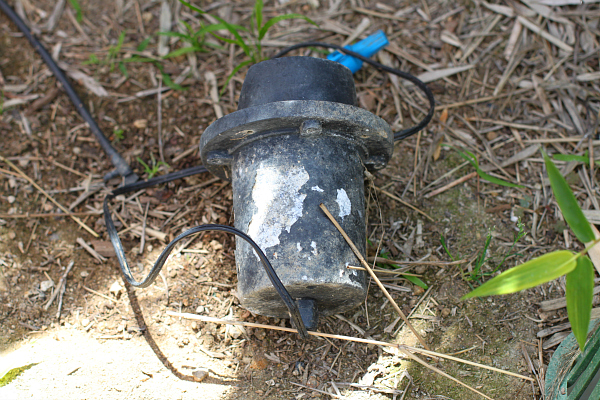 Don't do it, even if your electrician promises it will be fine–trust me–unless you like replacing fixtures on an annual basis.
The above powder-coated aluminum fixture was in the ground a half-mile from the beach for one year and corroded to beyond use.
Aluminum is an inexpensive metal that will oxidize and experience paint chipping over time, even in the case of powder-coated aluminum which is supposed to last longer due to the durable paint coating applied at extremely high temperatures.
Stainless Steel Lighting Fixtures —

In a contemporary yard, stainless steel lighting fixtures can look stunning (especially when they reflect light), however, they do require maintenance.
The protective chromium oxide layer on the exterior of stainless steel fixtures must be cleaned frequently to keep them looking good and to prevent corrosion.
If you choose stainless steel in a coastal application, buy high quality (type 316) with electropolished finished as the shinier the finish, the less likely dirt and debris are to stick to it.
Brass Lighting Fixtures —
Made from a combination of zinc and metal, brass is a popular choice for outdoor landscape lighting fixtures because its durability and lifetime expectancy justify the extra expense.
The coating on brass fixtures can be made to look like nickel or bronze.
The color may darken over time, but brass won't corrode which makes it the most popular choice for coastal yards.
Make sure that the fixtures are solid brass and not brass-plated, which is a coating over metal that will fall off eventually.
Copper Lighting Fixtures —
Copper darkens and develops a turquoise patina over time which can add a decorative flair to any yard.
Because copper isn't as tough as brass, manufacturers may apply a layer of copper over brass fixtures to achieve the same look.
Durable solid copper is another material of choice for coastal applications as it also has a lifetime expectancy.
Check the Warranty
Especially if you leave near the beach, read the lighting fixture's warranty thoroughly before purchasing because though it may say something like lifetime or name a number of years, coastal homeowners might be out of luck or subject to a more-limited version.
Caring for All Fixtures in a Coastal Environment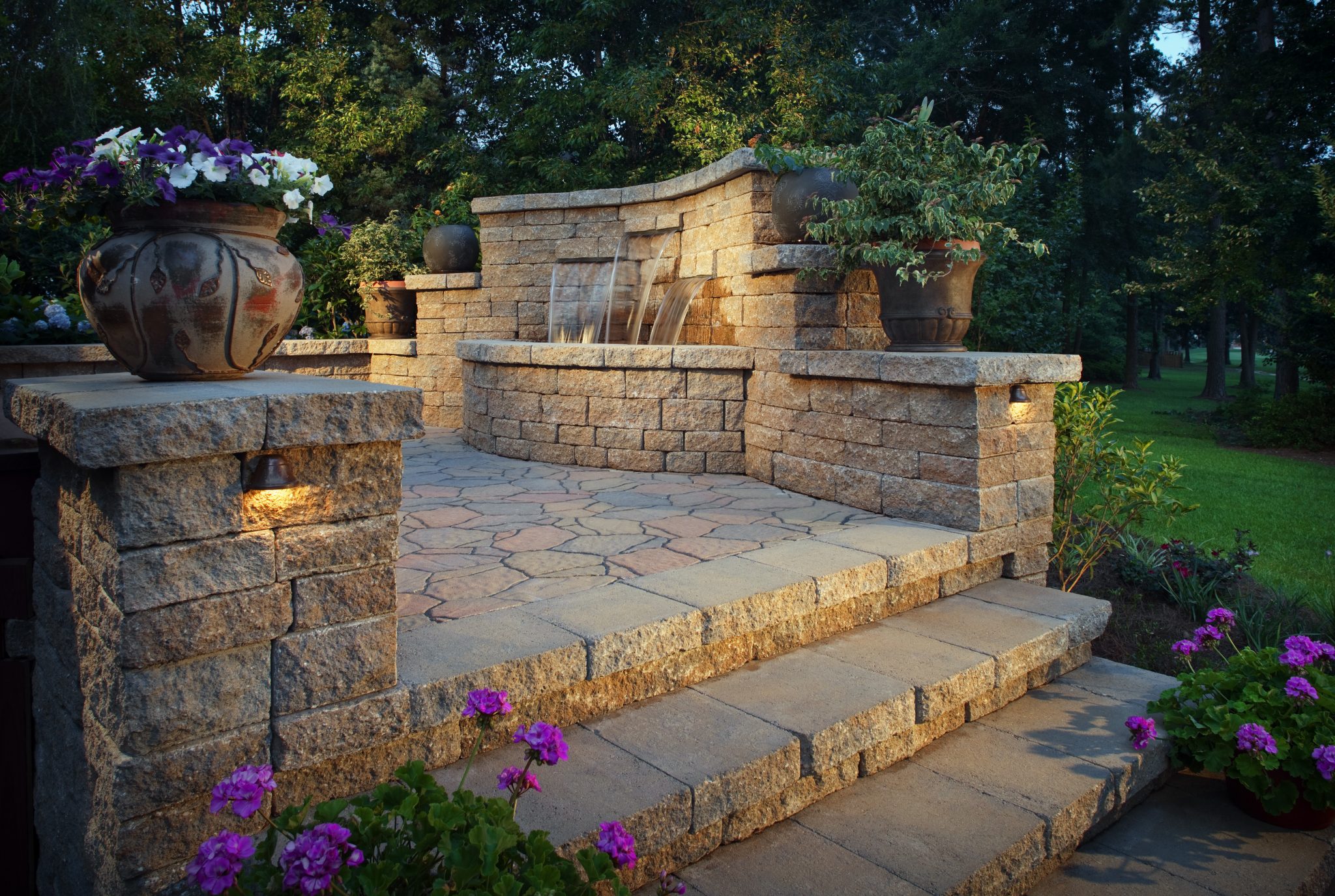 You'd never buy a car and not wash it and the same goes for outdoor landscape lighting fixtures.
In areas with salt in the air, pour fresh water over your fixtures at least once a month to wash the dirt off.
Bird excrement is also very damaging to any kind of metal, so clean it off as soon as you see it happen.
Make sure that screws and other hardware on your lighting fixtures is made from stainless steel or other rust-resistant metals.
How To Install Landscape Lighting
If you're a DIY-type person that's comfortable working with electricity, Lowe's put together this helpful video that makes installing low voltage lights easy.
They also cover solar lighting installations, but even if you don't plan to install your own system, it's helpful to know the components involved and standard safety practices mentioned in the video.
Grab a few flashlights and head outside in the dark to get an idea of what your trees, shrubs and pathways will look like with different types of lighting.
Hire a Good Contractor
A loose wire connection can send you on a goose hunt throughout the entire back yard to figure out what went wrong where, especially in a coastal environment where salt is also an enemy (been there).
Learn how to hire a good contractor with our free guide.
Know Your Wiring
The salt from the ocean can also wind up in soil and soak in after irrigation turns on, so it's worth the few extra dollars to lay marine grade electrical wire.
If you hire an electrician (or even if you don't) to install a landscape lighting plan, make sure to have him or her draw a map of where your underground wiring is, especially if it crosses under permanent pathways or pavers.
Due to the seasonal nature of some plants, it's advisable to leave extra wire under your fixtures in case there is a need to reposition them later.
Light Bulb Considerations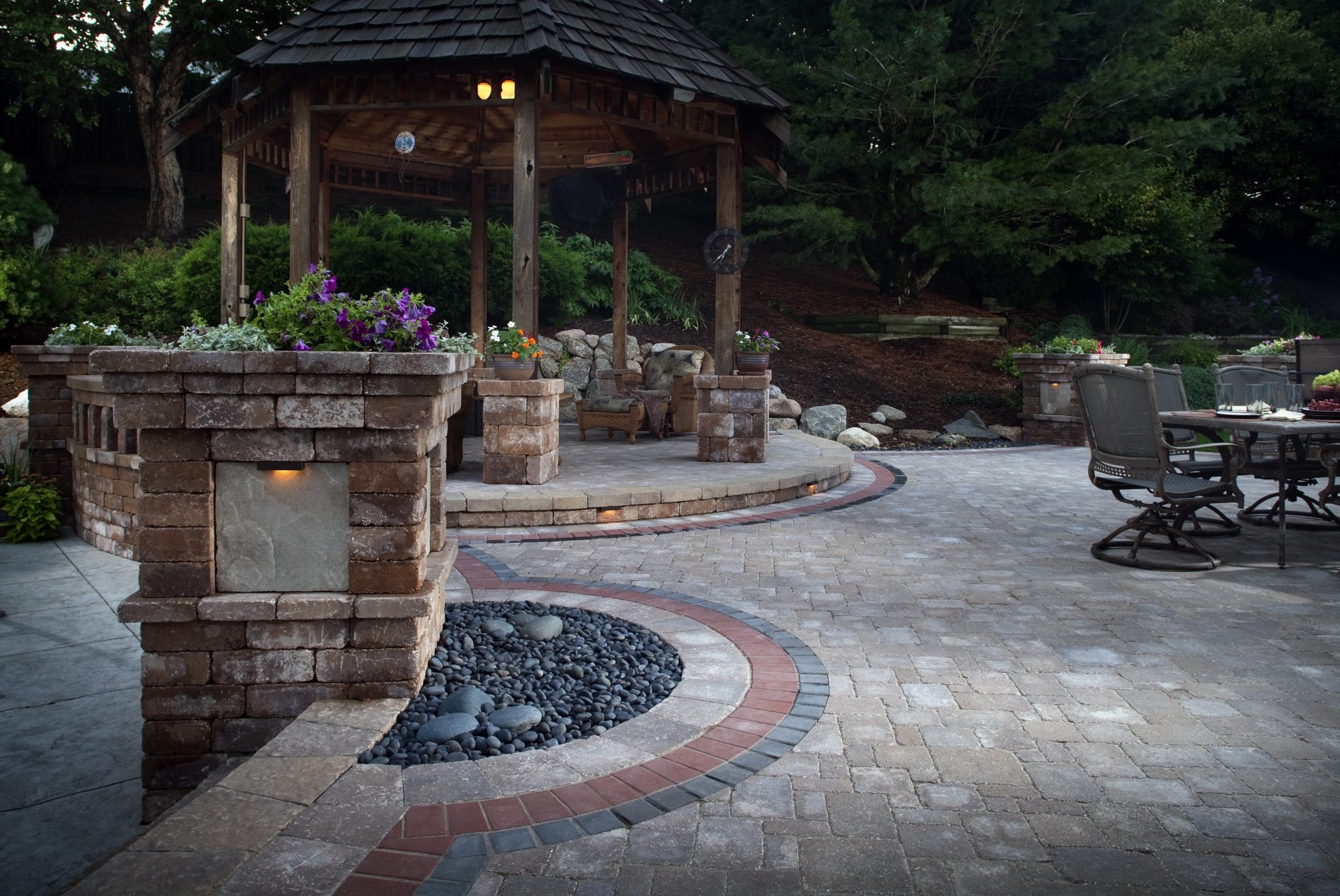 A properly installed light bulb shouldn't give you trouble even in environments with salty air, but here are a few helpful tips.
After stepping outside, your eyes acclimate to lower light so there's no need to crank up wattage as less can be more.
HGTVGardens recommends that homeowners keep the color of lights fairly colorless.
Check the light bulb box and look for a range of 2700 – 3000 kelvins  as anything higher will look too blue.
Speaking of blue, if you happen to have evergreen trees in the yard, shining direct blue light on them can really bring out the foliage color.
Or, yellow adds warmth when washed over walkways.
Your Turn…
A yard is an extension of a home so lighting it properly makes is a usable and safe space to chill in after working all day, not to mention it adds curb appeal to the front yard.
Though coastal landscape lighting has its challenges, the sun and surf is worth it.
If you've had success with a particular type of fixture, please share it here!