Where to Find Outdoor Decor Inspiration in San Diego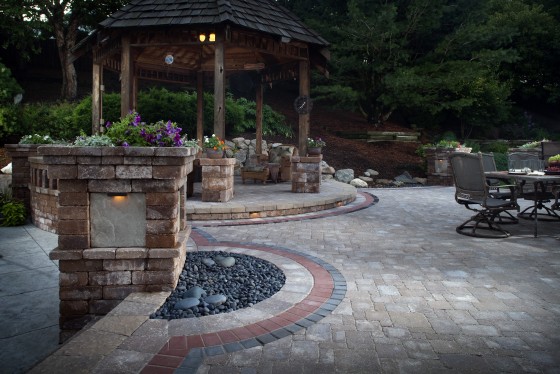 If you're planning to create a new backyard landscape or just spruce your outdoor spaces up a bit, you may be excited – and overwhelmed – at the options. Deciding on the elements that make your outdoor paradise pop is definitely a work in progress that takes time and focus. Just take a deep breath. The first step is to see what's out there, and below, we've listed some of the most inspiring San Diego home and garden stores to browse for ideas and inspiration.
— San Diego Outdoor Decor Standouts —
Backyard XScapes –
This mecca of everything outdoor from fountains and arbors to faux rocks is 65,000 square feet of backyard decor ideas. Specializing in "peaceful environments with planet-friendly products created from renewable resources," Backyard XScapes gives you a glimpse of the outdoor utopia that could be yours. The warehouse includes displays of thatched umbrellas, outdoor lighting, pedestals, tropical decor and bamboo accents. There's also garden ponds, palapas, and gazebos and anything else you can imagine for a perfect backyard. Browse the floor and come away with a head full of inspiration for your own outdoor design. Backyard XScapes has literally thousands of products to peruse in the store and online.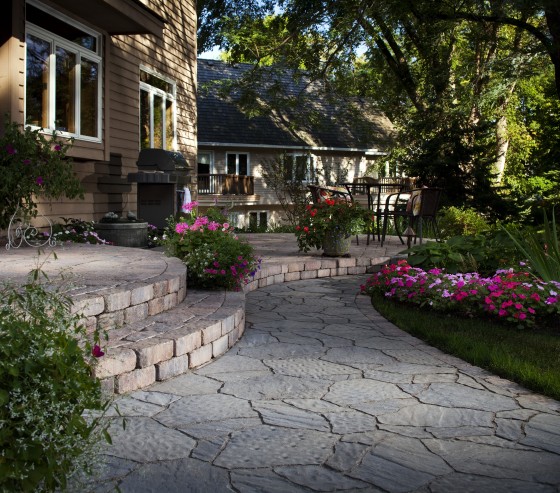 San Diego Patio –
Nearly every high quality outdoor brand is represented at San Diego Patio, which sold exclusively online for several years as Patio Productions, before adding a brick and mortar store to its repertoire. Find dozens of outdoor furniture styles here, as well and hundreds of fabric options from the Sunbrella line for a custom look. There's also patio umbrellas and fire pits to complete your outdoor space look. Browse the warehouse or online for everything from dining sets to benches to hammocks, where you'll also find styles ranging from traditional to modern to everything in between to get your design motor running.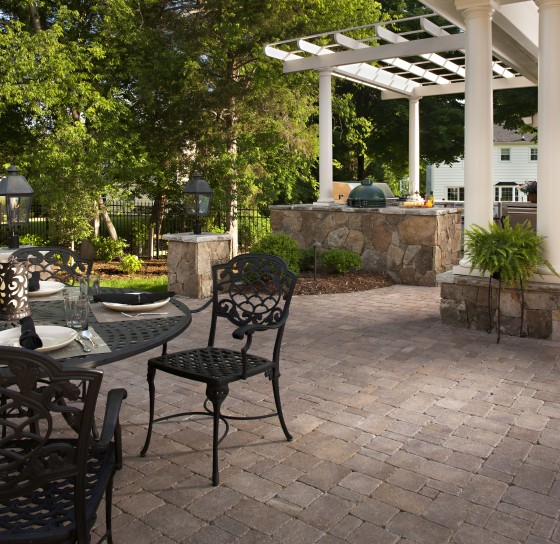 Backyard Creations –
If you're considering adding an outdoor kitchen, BBQ island, or fireplace to your backyard, Backyard Creations has the goods. Check out the showroom full of fire tables, grills, patio furniture, and accessories, and if you need some input, the store's design staff is ready to help. Backyard Creations specializes in building and installing custom barbecues and outdoor kitchens, so your backyard decor dreams are in good hands.
If you are going the custom-designed route, Backyard Creations suggest you come into its showroom with your idea so the staff can discuss available options and any layout considerations to best suit your needs. Then, they'll cover the components needed that fit your design and budget and get the ball rolling with your specific project.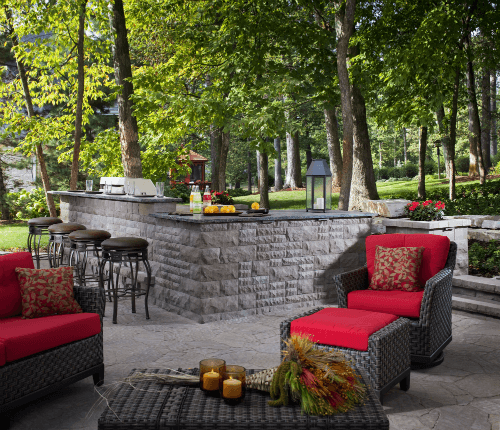 Architectural Salvage of San Diego –
Want an exceptionally unique look for your backyard? Architectural Salvage of San Diego features hardware, gates, garden art, outdoor lighting, and mosaics and old tiles salvaged from old homes. This shop mainly caters to "adventurous homeowners, restoration enthusiasts, and designers" and it's not unusual to find beautiful outdoor accent pieces like art glass, wall grates, and pottery to grace your exterior space. It takes some looking and a vision, but you are sure to find some unexpected accessories to take your backyard or garden to a new level of aesthetic design.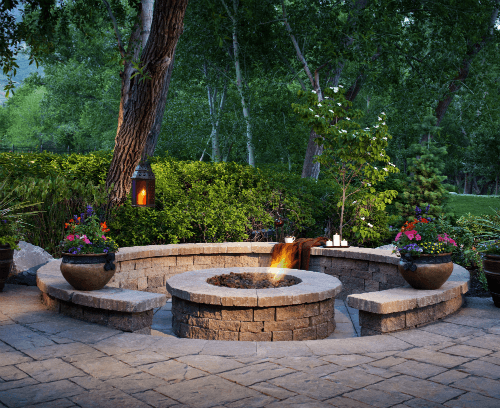 Eurolux Patio –
If you're planning an outdoor living space refresh, check out the sofa sectionals, pillows, cushions, planters and dining tables at Eurolux. Many of the pieces are high quality wicker, but Eurolux sells accessories, too. Most of the pieces come with a stylish, modern, sleek vibe and best of all, are available at wholesale prices. Plus, custom design orders of specific sizes, heights, shapes, and fabrics are all accommodated. Be sure to call ahead though, because showroom hours are by appointment only.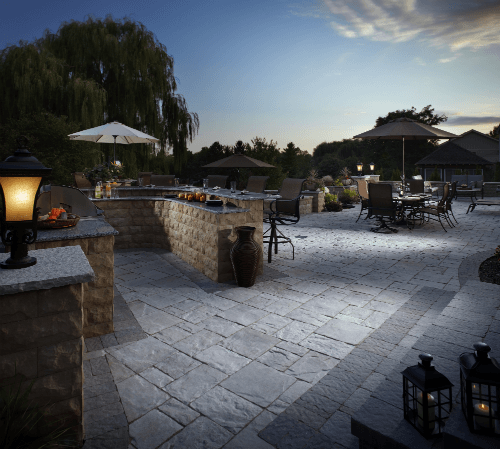 Gardenology –
While not an outdoor decor store, per se, Gardenology features vignettes of design scenarios with a "European garden" theme. Items for sale include those for both indoor and outdoor use – with a bent toward those that inspire a  harmonic bridge between interior and exterior rooms. Outdoor furniture and accessories are for sale, and even if you don't buy, you're sure to walk away inspired from this store's staging.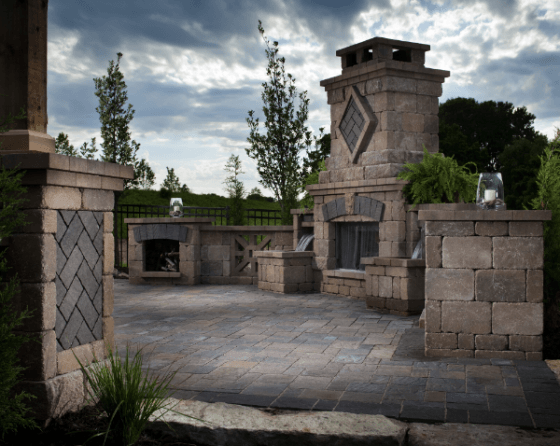 Chicweed –
Chicweed specializes in succulent gardens and features truly different arrangements potted in containers of every kind (plus they'll help you pot succulents in any container you bring in yourself). If you want some garden inspiration, Chicweed will get your imagination juices flowing; and if you're looking for outdoor accessories, they'll cover you there, too. All Chicweed's outdoor furniture is made in France and manufactured of steel or aluminum with powder-coated finishes, and the store also sells outdoor rugs, tillandsias (air plants), and pottery. Located in Solana Beach's Cedros Design District, Chicweed is a great starting point for your outdoor decor browsing/shopping adventures.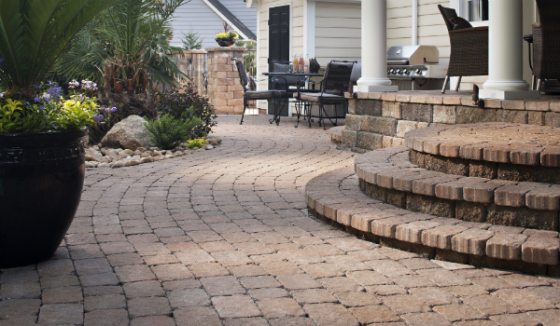 Read More
Our blog features dozens of articles to help you find design inspiration. Take a look around, but meanwhile below are several places to get started:
Final Thoughts
The above stores represent but a tiny handful of where you can find outdoor design and decor inspiration in San Diego. Then, when you consider the online design sources available including Houzz, Dwell, HGTV, and retail sites like Pottery Barn and Restoration Hardware, you'll have no shortage of decor ideas. After you find your ideal outdoor scenario, it's time to make it happen with contractors, landscape architects or a plan for you to do it yourself.
But first things first: Where do you find your outdoor decor inspiration? What would you like to do to your backyard in 2014?
Photos courtesy of INSTALL-IT-DIRECT