Grow this 1 Vegetable + 4 Herbs to Prepare for Cold & Flu Season
Cold and flu season is fast approaching and, for many of us, that means that we can plan on taking a few sick days sometime in the next few months.
Now is the time to prepare for the coming coughs and sore throats by stocking up on cough drops, adding herbal teas to your pantry, making sure you have your favorite over-the-counter remedies on hand and getting your flu shot.
It is also a great time to make sure your home garden includes herbs and old-world remedies that can help you get through flu season as naturally as possible.
If you do not currently have a backyard garden, there is no need to worry — these simple herbs make a great addition to almost any landscape design and can add color and texture to your yard with very little effort.
They also do not require much room to thrive, which means you do not necessarily need a dedicated garden space to grow these herbs for home remedies.
As an added benefit, most herbs are pretty easy to grow and will do fine with even the least-skilled caregivers.
This means that even if you have never successfully grown anything before, you might be pleasantly surprised at just how well you can grow herbs.
An herb garden — or just one or two herbs in small pots in your kitchen — is also a great way to take up the healthy hobby of gardening without committing to caring for an entire vegetable garden from planting through harvest.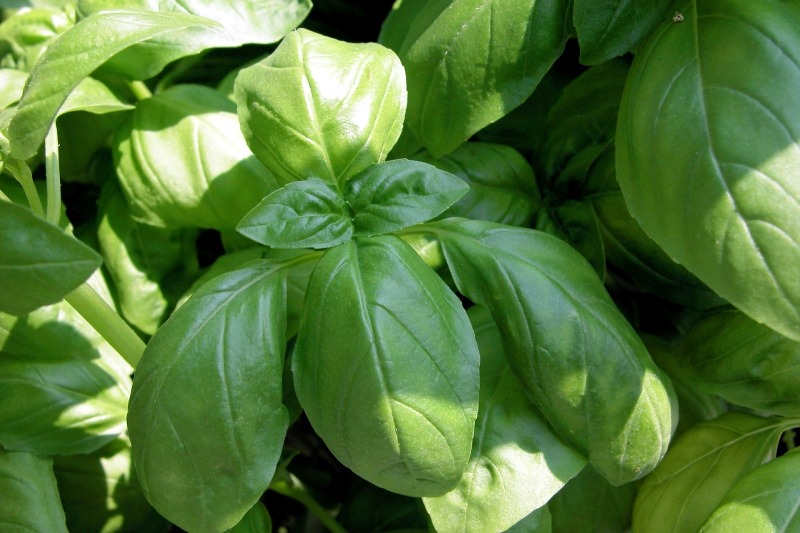 Where to Grow Herbs
While some herbs can grow quite large, most can be grown in small spaces.
This means that you can grow them just about anywhere, including:
A windowsill garden
A tabletop greenhouse
An outdoor greenhouse
A vertical garden (indoors or outdoors)
In flowerbeds and borders
In your vegetable garden
Around the edge of your vegetable garden
In a patio container garden
Indoors in a flowerpot (like a houseplant)
Many herbs, including rosemary, mint and sage, have pest repellent qualities, which makes planting them in or around your vegetable garden a great way to naturally ward off garden pests.
This also means that strategically placing them in containers around your patio or in flowerbeds near your outdoor living areas will help protect your guests from insects when you are entertaining.
Of course, an indoor vertical garden or a windowsill garden will ensure that your home remedy herbs are close at hand, so these options may work better if convenience is a priority.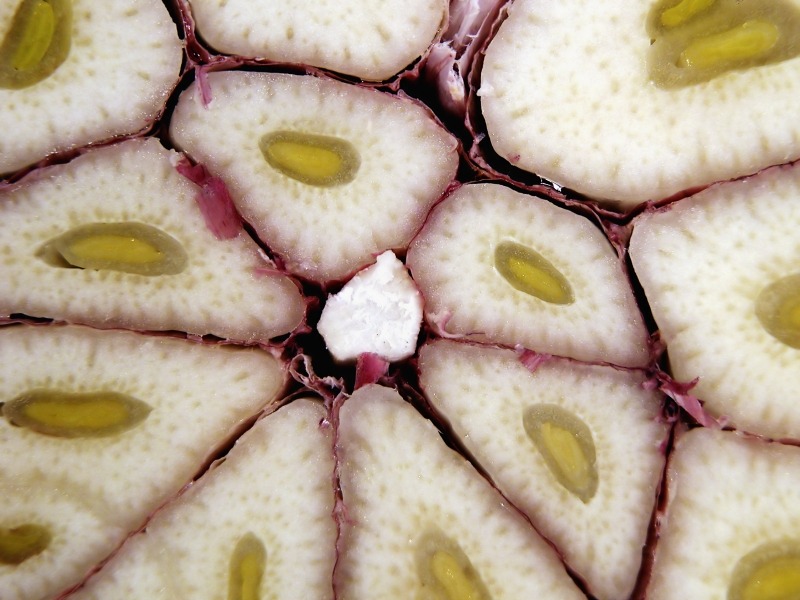 Cold and Flu Remedies Garden: Garlic
Before we get to the healthful herbs that can help you make it through the cold and flu season in better health, let's talk about a vegetable that may help you avoid getting sick altogether.
Garlic, which is sometimes categorized as an herb, a spice, a bulb or a vegetable, clearly is difficult to label, but it is easy to grow and easy to use in home remedies.
Garlic has all sorts of healthful benefits, just a few of which include antiviral properties, anti-inflammatory properties, blood pressure management, cholesterol management, protection against certain cancers and protection against free radicals.
Specific to cold and flu season, garlic also gives your immune system a boost, which means it is important to eat it before you get sick.
It can still help you get better faster if you eat it when you are already ill, but you may be able to avoid the illness entirely if you regularly consume garlic with your meals.
You can plant garlic directly in the ground, but San Diego's clay soil makes a container or raised garden bed a better option.
You can increase your garlic intake simply by using it more in recipes when you cook.
Cold and Flu Remedies Garden: Echinacea
Since the best remedy for a cold is to simply not catch one in the first place, now is a good time to mention another plant that boosts your immune system and can help you stay healthy.
You can easily grow echinacea in a container garden or indoors near a window, but you may want to add this colorful flowering plant to borders or islands.
Since this one is mostly used to boost your immune system, it is best to begin taking it before you might be exposed to ailments or at the very first sign of symptoms.
Studies have shown that it can shorten the length of ailments when taken early on and may even prevent them entirely when taken before exposure.
You can purchase pre-made echinacea teas or can take it in pill or tablet form for the most convenience.
When growing it at home, the easiest way to take it is to make a tea or a tincture.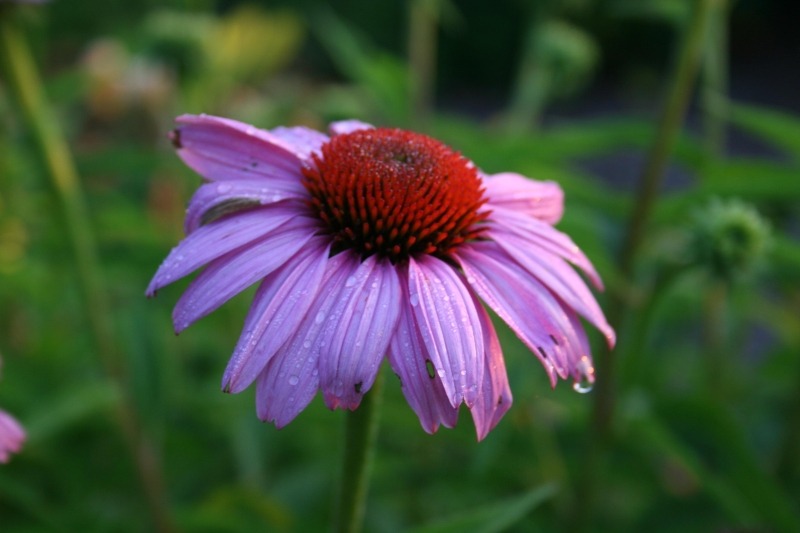 Cold and Flu Remedies Garden: Basil
One of the great things about basil is that it is very easy to grow, and even a beginner gardener can experience success with this flavorful herb.
Another great thing about basil is that you can find live basil plants just about anywhere, including in the produce section of your local grocery store.
Basil is generally thought of as a culinary herb, but it is also known to have several medicinal qualities.
While it can help with things like arthritis and stomach cramps, it can be particularly helpful in flu season by helping combat nausea, coughs, sore throats and fevers.
Basil can be served raw in salads or cooked in soups, stews and pasta dishes, which makes it easy — and delicious — to increase your basil consumption during cold and flu season.
You can also take it as a tea or in pill form.
Natural Remedy Garden: Peppermint
Peppermint has long been used for treating upset stomachs, which makes it a handy herb to have on hand when flu season comes around.
It is super easy to grow, will grow well in a container and can be used year-round to treat headaches as well.
Peppermint tea is easy to make with boiling water and fresh leaves and is an easy, tasty way to take peppermint you grow at home to help settle your stomach.
One word of caution when considering growing peppermint or any other member of the mint family: These easy-to-grow herbs will take over your entire garden, so it is best to corral it in a container or raised garden bed.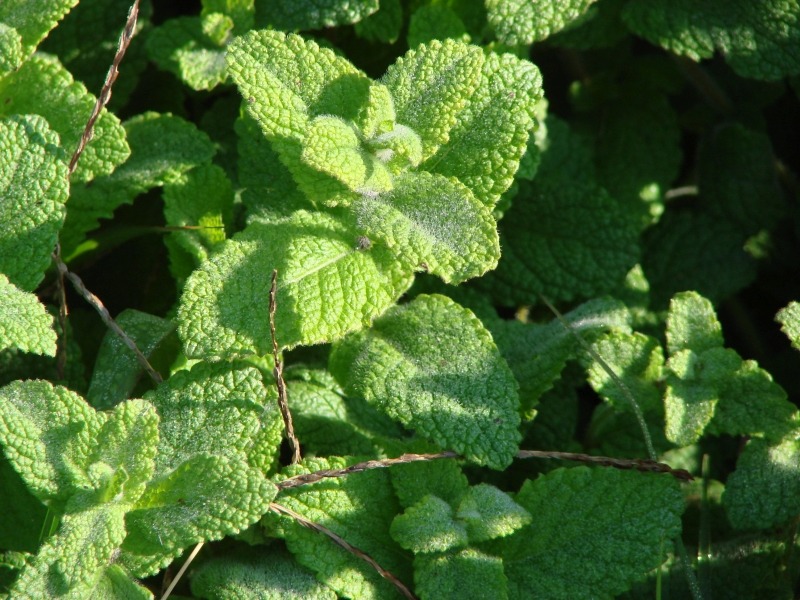 Cold and Flu Remedy Garden: Sage
Sage is a particularly good choice for Southern California backyard gardens, because it is a drought-tolerant plant that adds color and texture to your landscaping without significantly increasing water demands.
It is easy to make into a tea and has been used for many generations for its anti-inflammatory qualities.
It can be particularly helpful for folks suffering the woes of a cold or the flu, since it is used to treat fevers, help the body detox faster by increasing sweating, decrease mucus and help treat bronchitis.
Its expectorant qualities may be of particular interest to folks dealing with a lot of phlegm, and it can even help soothe a sore throat — particularly when taken as a soothing herbal tea.
Final Thoughts
Herbal therapies are generally milder than over-the-counter or prescription drugs and are generally considered safe for culinary or medicinal use.
However, certain herbs do not mix well with certain people.
For example, people with high blood pressure should not use rosemary as a remedy.
They can also interact with over-the-counter or prescription drugs.
Therefore, you should always speak to your health care provider before taking herbal remedies.
Your Turn…
What are your favorite herbal remedies to grow and make at home?
Photo Credits (in order of appearance): morgueFile, chamomile; morgueFile, clarita; morgueFile, Darnok; morgueFile, jeanneg; morgueFile, mrmac04