Your Spring Cleaning List (Home & Garden Maintenance Edition)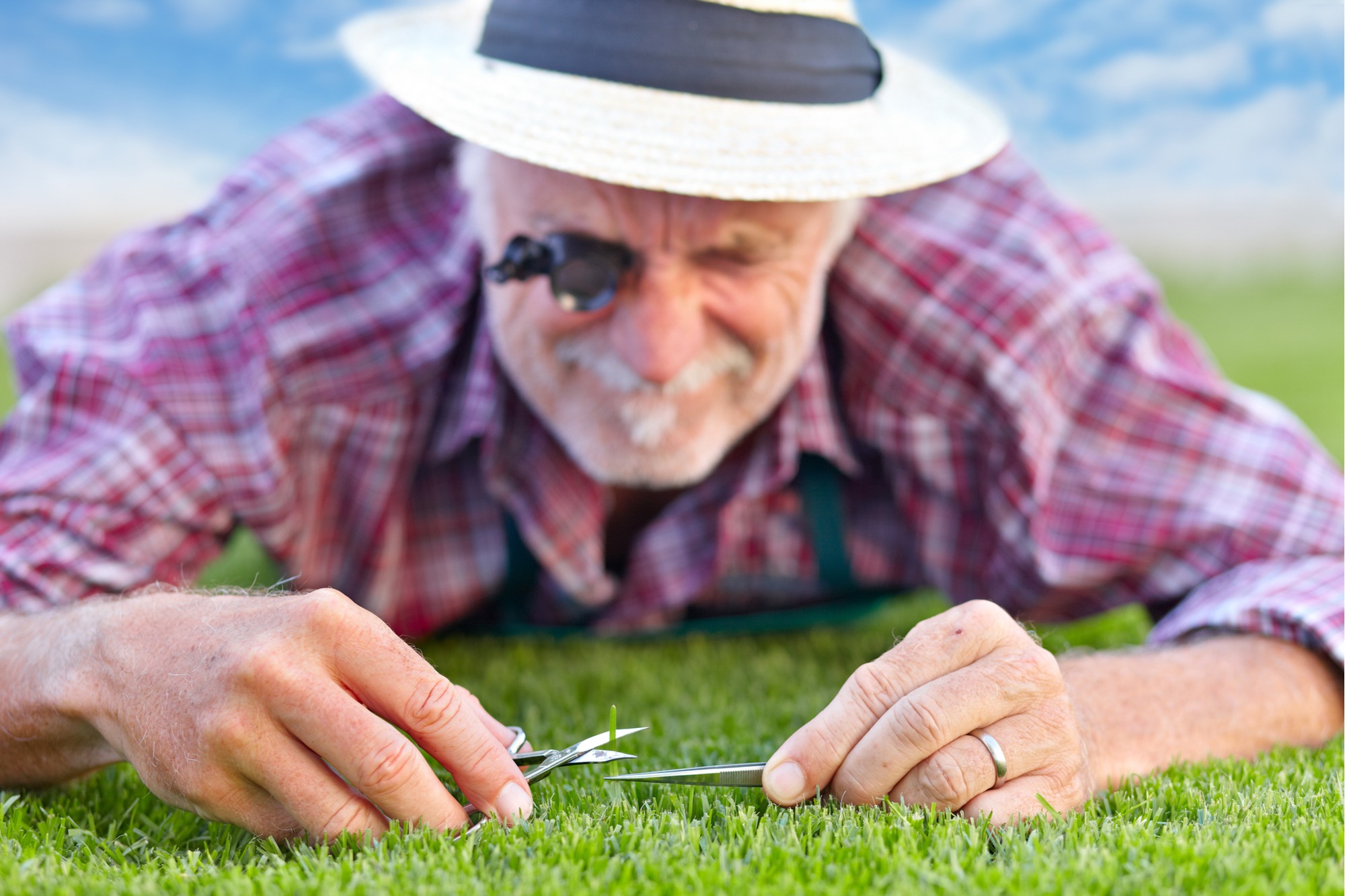 Spring cleaning is an annual tradition in many households. This is the time of year when we do all those tasks that we tend to put off, such as cleaning out the refrigerator, wiping down the walls, and clearing out our closets. While most of these tasks are specific to cleaning, spring also provides the perfect opportunity to complete home maintenance tasks that will help keep your home running properly and help you prepare for summer.
For example, the weather in Southern California allows most of us to frequently use our outdoor entertaining areas and rarely use our climate control systems, but we are more likely to use both more during the summer. Therefore, there are some spring home maintenance tasks we should complete to be ready for this increased use.
So, while you are putting together your to-do list for this year's spring cleaning, be sure to add these 10 spring home maintenance tasks to your list as well.
1. Service Your HVAC System
Most HVAC professionals recommend changing your air filters twice per year: once in May before you begin using your central air conditioning more and once in October before you begin using your heater more. If you are not great at remembering things like this, you can either set alerts on your online calendar so that you will get a reminder to change your filters, or you can look for a local company that puts its clients on a schedule and calls to let you know when it is time to have them come out to service your system.
Filters are easy to change, and most homeowners can complete this task; however, you may still want to call in a professional to check your ducting for leaks, clean your ducts, and clean your air conditioning units. Duct cleaning does not need to happen every year, but if you have pets or if anyone in your home has allergies, you should have them thoroughly cleaned at least every other year.
If you are able to safely access your attic or crawlspace where the ducting is located, you can run your heating system while you check the ducting to make it easier to find leaks or damage. So, this one is also possible to do yourself, but, if you are not willing or not able to crawl around under your house or in the attic, it may be best to hire a professional who can do this for you. If you do, you might as well have them clean the ducting and change the filter while they are there.
If you have an older furnace or air conditioning unit, it might be time to upgrade to a newer system, which could make your home more energy efficient and lower your heating and cooling bills. If you would like to make this home improvement, but it is not really in your budget right now, keep in mind that there are many efficient climate control systems that are eligible products for the Home Energy Renovation Opportunity (HERO) loan program.
2. Check Your Irrigation System
Your irrigation system is something else you are likely to use more as the temperature increases. You may be planting a garden this spring for a summer or fall harvest, increasing the amount of irrigation your natural lawn receives, or just generally increasing water usage to accommodate your overall landscaping during the warmer months of summer.
Therefore, late spring is an ideal time to go through your system to check for leaks, wayward sprinkler heads, or clogged drip systems. If you have a gardener or landscaping maintenance company who takes care of your yards, it is a good idea to add regularly checking your irrigation system to their scope of work. This can result in fixing problems faster and finding leaks sooner, which saves water and can help you avoid higher water bills.
3. Clean Your Gutters
How often you need to clean your gutters depends on the foliage around your home and how much rain we have been lucky enough to receive in Southern California that year. But, even if there are no trees near your roof, you should clean your gutters at least twice a year: before the rainy season and before the dry season.
You need to clean your gutters in late winter or early spring before the rainy season begins to ensure they are functioning properly and can manage whatever rainfall we receive. If you have trees, tall shrubs, or anything else near your home that could deposit debris on your roof or in your gutters, you will need to continue to regularly clean them throughout the rainy season.
Then, as the rainy season is coming to a close in late spring and we begin to enter our dry season, you need to clean them again. This time, it is not because we are worried about rain; it is because we are worried about fire. Most homeowners understand the importance of weed abatement and creating a defensible space around their homes, but many do not realize the importance of cleaning their gutters. Dry leaves and other debris on your roof or in your gutters can easily ignite from wind-blown embers, thus, increasing the risk of fire damage.
Therefore, cleaning your gutters could be one of the most important spring home maintenance tasks you do this year.
4. Maintain Your Natural Grass Lawn
Southern California homeowners are moving away from natural grass lawns and choosing lower-maintenance, drought-tolerant alternatives. This allows them to save water, spend less time caring for their yards, lower their water bills, and reduce their home's impact on the environment. However, not everyone is ready to give up their natural grass. For those homeowners, proper lawn maintenance in spring can help them save water in summer, which is when natural lawns require the most irrigation.
Many homeowners find that their lawns are healthier if they dethatch them and aerate them in the spring. Dethatching involves using a convex rake or power rake to remove the matted layer of thatch near the soil. Aerating, which can be done every other year in most cases, improves air flow and allows water to reach the roots more easily.
After you dethatch and aerate your lawn, top dress it with compost or soil to replenish soil nutrients. This will improve the health of your lawn, assist it in withstanding traffic, and reduce future thatch.
A healthy lawn requires less irrigation, so taking care of your lawn is an important part of conserving water, particularly in drought-prone Southern California.
If you are ready to remove your lawn and replace it with a low-water option, such as xeriscaping or artificial grass, you may want to look into a HERO loan to help you make these eco-friendly improvements.
5. Check Your Outdoor Lighting
If you are on a roll with your spring cleaning, now might be a good time to perform your seasonal cleaning and maintenance routine for your outdoor lights. At least checking your system should be on your list of spring home maintenance tasks, since the rainy season may cause damage to fixtures, or wires may have been uncovered as water puddled in your yard.
6. Clean and Deodorize Outdoor Garbage and Recycling Bins
Cleaning and deodorizing your indoor trash cans is probably already on your spring cleaning list, but spring is also the perfect time to clean any bins you use in your outdoor living areas or that your guests may see (or smell) when they come over for summer barbecues.
Check out this complete guide to cleaning, deodorizing and disinfecting trash and recycling bins to learn how you can easily clean your cans and avoid unwanted odors or unsightly bins.
7. Clean Condenser Coils on Indoor and Outdoor Refrigerators
Condenser coils that are full of dust and debris cannot function properly. This can shorten the life of your refrigerator, waste electricity, and cause your patio wine cooler to not keep the wine quite as cool as you might like.
Most newer wine refrigerators, bar refrigerators, and full-size refrigerators have a grill on the lower front of the unit (under the doors), which you can remove to access the coils. Once you unplug the unit and remove the grill, you can use a vacuum with a crevice tool or brush attachment to clean the coils. Once they are clean, replace the grill and plug the unit back into the electrical outlet.
If the condenser coils are not located at the bottom-front of the unit, you will find them on the back of the unit.
8. Check and Clean Your Foundation Vents
If your home has a crawl space under the floor, you will have vents that allow air to circulate through this area. If you live in a coastal California home, poor airflow could lead to moisture issues under your house. If you have a leak under your home, these vents may not be enough to completely ward off mold and moisture, but they at least help dry the area out once the leak is repaired. Therefore, keeping these events clear and free of debris is important in maintaining your home.
It is also important to make sure that the screens covering these vents are in place and in good repair. These screens help to prevent animals from living (or dying) under your house. Standard, pre-made screens that fit most foundation vents can be found at hardware stores and home improvement centers.
9. Inspect Your Roof
If you can easily see your roof from the ground, you may be able to do a basic roof inspection without the help of a professional. Look for nails that have popped up, damaged or missing shingles, tree branches that may be too close to the roof, and any other damage or issues.
Some handy and sure-footed homeowners can complete their own roof repairs, but it is generally better to call in a professional roofer if you suspect damage. After all, your roof is protecting what is likely the largest investment you have ever made, so it is worth the cost to have it properly repaired.
If you have an older roof – particularly an older, asphalt roof – you may want to consider scheduling a roof tune up every year or every other year. This includes a thorough inspection of flashing, eaves, chimneys, shingles and anything else that could impact the function of your roof. The contractor will then report any damage and their recommendations to you and provide you with a cost estimate for completing the work.
10. Change Batteries in Smoke Detectors and Carbon Monoxide Detectors
Whether your smoke alarms and carbon monoxide detectors are battery powered or just have a battery backup, the batteries should be changed a minimum of once per year. If you are using five-year or 10-year batteries in these units, you should still be testing them at least a few times each year to make sure the batteries are functioning properly.
Keep in mind that carbon monoxide detectors should be replaced every five years, and smoke detectors should be replaced every 10 years.
Spring Cleaning: Additional Resources
7 Tips to Prepare Your Garden for Spring