Outdoor Wood Patio Furniture Guide: Budget + Sustainability + Durability + Aesthetics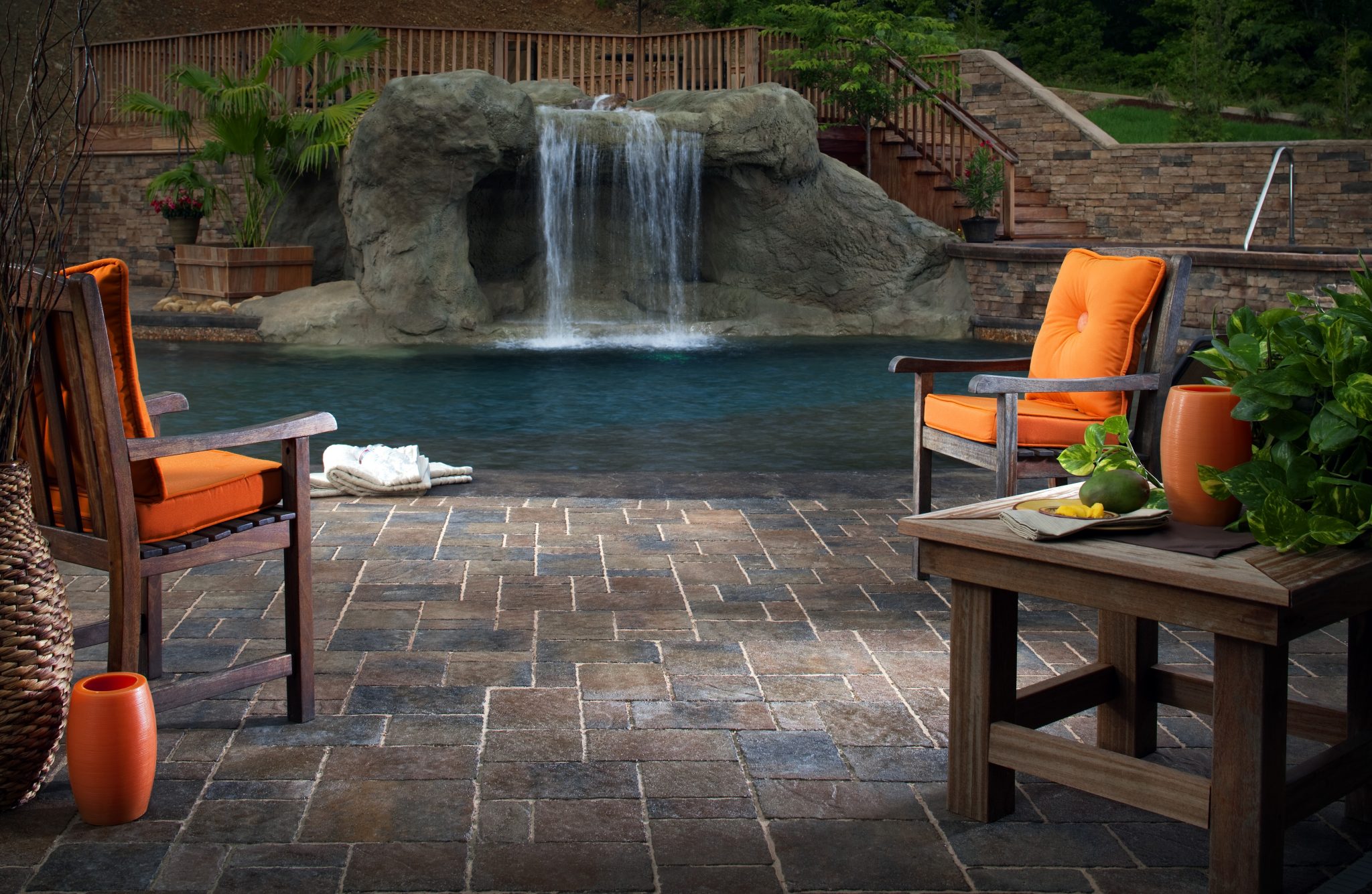 Before deciding on a beautiful set of wood outdoor furniture, there are certainly things you need to know.
Ultimately, you'll need to strike a balance between budget, sustainability, durability and aesthetics.
The Benefits of Wood Outdoor Furniture
Wood furniture is simply beautiful. It already has natural lines or even patterns that can be accentuated by finishing.
It can be resilient and last for decades depending on the type of wood chosen.
Wood furniture provides more flexibility than metal counterparts. If you're tired of your adirondack chair color, simply refinish it.
It's a natural element that softens the look of stone and concrete pavers.
Wood tends to absorb heat much better than metal or even plastic. This means if your furniture is baking in the hot sun, wood is less likely to burn you.
The Type of Wood Matters
Definitely, make sure that the wood used is water resistant. Of the thousands of different types of wood available, there are only a few that fit this profile. Look for wood that is darker than others of the same kind which is likely from the heart of the tree and tends to be more resistant to rot than its lighter versions. Also pay attention to care as some require occasional oiling while others need consistent sealing.
Acacia
This is the most sustainable wood choice because acacia trees grow in abundance all over the world. It's so durable that it is often used on boats. It absolutely must be sealed consistently, otherwise exposure to moisture can discolor the otherwise golden brown color.
Cedar
Cedar is a soft wood that is light in color, splinter-free, lightweight as well as rot and insect resistant. It's a popular choice for fencing and furniture that needs to match something else around the house because it paints and stains very well. Keep in mind that cedar does dent more easily than other woods on this list. Cedar trees grow quickly so are considered a sustainable choice. Northern White and Western Red cedars are considered the best. Adirondack chairs are typically made from cedar. If you plan on rearranging outdoor furniture quite a bit, cedar might be a good choice as it's light weight makes it easier to move around.
Redwood
A durable North American hardwood that is reddish in color, redwood is naturally resistant to rot, insects and shrinkage. While the wood is beautiful, note that these trees grow incredibly slowly and are in limited supply. It's also soft which means it can dent and scratch easily. It also needs to be sealed regularly, otherwise its red tint can wind up on clothing.
Shorea
It's time to get familiar with this genus of tropical trees that grows in Asian rainforests. It's harvesting is regulated so heavily that it's on its way to becoming a sustainable wood choice. Large supply prices this wood usually significantly lower than teak but like teak, it can last for up to 50 years and maintains color with regular oiling.
Teak
This tropical hardwood is popular because it is probably the most durable. Teak resists decay, doesn't shrink, is durable, and can last for decades. All that is really necessary to maintain it is a good rub down with teak oil every so often. Supplies of teak wood aren't as plentiful as they used to be, making it an often expensive option but know that most teak used in the west these days is harvested from carefully managed plantations. Other tropical woods like jarrah and shorea are good substitutes.
Maintaining Outdoor Wood Furniture
To clean off dirt, simply wipe the wood down with a cloth and mildly soapy water in between oiling and sealing.
How to Determine if Wood Is Sustainable
Look out for the Forest Stewardship Council certifies forests around the world. If sustainability is important to you, look for the FSC label on the piece of furniture that you're considering. But the seal isn't the only thing to consider.
You may also want to consider purchasing furniture made with reclaimed wood.
Contemplate the lifespan of the wood and whether the length of use is longer than it would take for a new tree to grow.
It's thought that twice as much American hardwood grows as is harvested.
Good to Know
Wood outdoor furniture may not be the best choice if you need to put it directly on a living lawn as sitting in consistent moisture may cause lower legs to discolor.
You Turn…
What is your outdoor furniture wood of choice?