How To Take Your Outdoor Living into the Night With Moon Gardens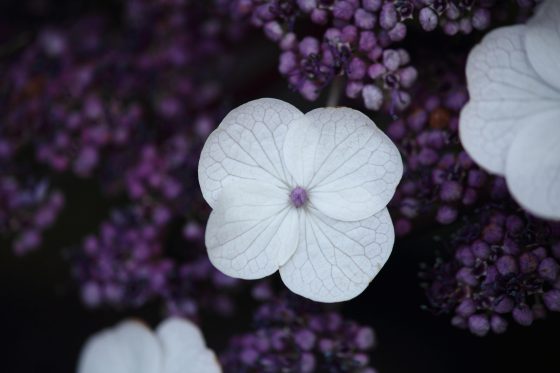 Moon gardens are designed to be best enjoyed at night, which makes them a great landscaping choice for frequent dinner party hosts and homeowners that work long days and usually do not have time to enjoy their backyards until the sun is dipping below the horizon.
These mostly white, light and bright gardens include plants specifically chosen for their ability to reflect the moonlight and give off inviting fragrances that entice you and your guests to spend time enjoying the outdoors long after sunset.
While sharing some qualities with white gardens, moon gardens — aka night gardens or moonlight gardens — also include plants with silver or variegated foliage that looks equally appealing under the light of the moon.
If you do not have much space with which to work, you can create a small moon garden in a corner or even in containers on your patio.
However, if you use your outdoor living spaces for frequent evening entertaining, you may want to consider incorporating moon garden features throughout your landscaping.
How to Design a Moon Garden
Moon gardens are meant to be enjoyed, so it is incredibly important to include seating or a walking path (or both) in your garden design.
While a night garden can certainly enhance the ambiance for a dinner party of evening soiree, they are most commonly designed to invite quiet reflection or provide a relaxing respite where you can unwind at the end of the day.
With this in mind, a comfortable seating option with a good view of the garden should be central to your design.
If you tend to enjoy gardens with more of an English or cottage feel, an iron or vintage bench would be a good choice.
If modern gardens are more your style, wood and metal chairs or benches with clean lines or an industrial look may be more to your liking.
Not all moon gardens need a walkway, particularly if they are small, but a well-lit path that meanders through the blooms as they reflect the moonlight is a rather inviting way to guide your guests towards your dinner party or entice them to mingle under the stars.
Walkways should be constructed of a sturdy, slip-resistant, smooth surface to minimize slipping and tripping hazards when the sun goes down.
You should also choose light-colored materials that will be more visible at night and complement the light colors used in your garden.
Paving stones in a light color are an ideal choice that will provide an attractive, sturdy foundation for you and your guests to traverse through the garden.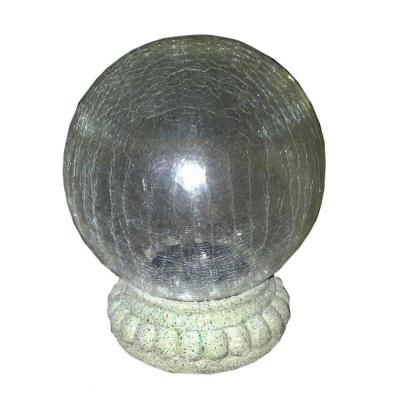 Lighting is an important part of a moon garden and should be incorporated during the design phase to ensure an integrated appearance.
Bright lights will take away from the overall look and appeal, so stick with soft lighting that enhances the moonlight without overpowering it.
It is most important for you and your guests to have adequate lighting to safely maneuver through your garden and control the flow of traffic.
However, if you plan on enjoying a book in your garden at the end of the day or entertaining after dark in this space, then additional lighting will likely be necessary.
String lights or hanging lanterns are a great choice for adding lighting that is soft enough to create a relaxing, intimate atmosphere but bright enough for guests to see each other while they mingle.
Overhead lighting of this nature can also enhance the visual appeal of your garden by providing more light to reflect off of the blooms and foliage.
Much like designing flower borders or island garden beds, your shortest plants should be at the edges, working back towards the tallest plants and flowers.
In the case of moon gardens, light-colored blooms and bright foliage are key to enjoying the garden at night; therefore, it is generally best to design a densely planted garden with many flowers close together.
Other features can be added to your garden as well, such as mirrored, stainless steel or mosaic glass gazing balls that can brilliantly reflect the moonlight and enhance the overall look of your garden.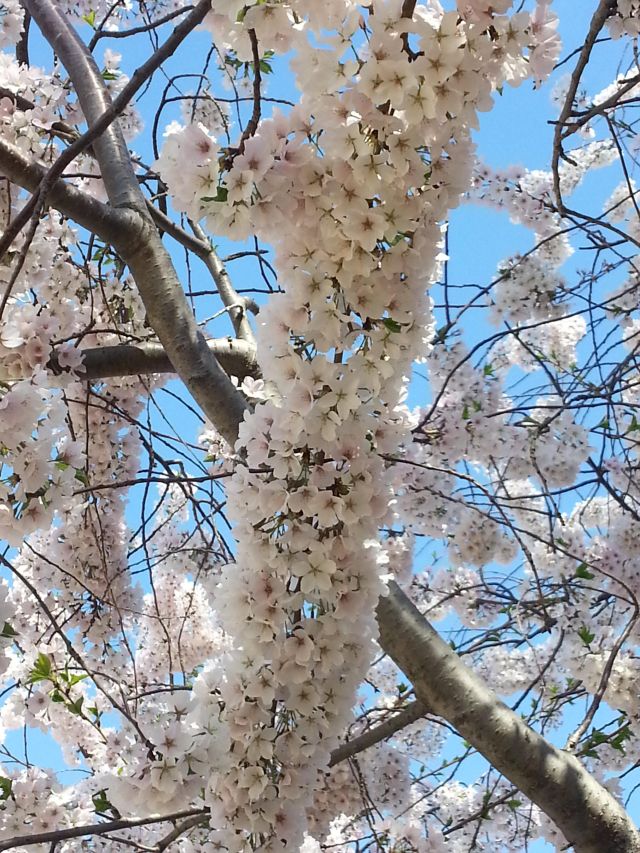 Choosing Plants for Your Moon Garden
There are no hard and fast rules when it comes to selecting plants for your night garden, and you should choose options that work with your overall landscape design and suit your tastes.
Plants with white flowers are the most common choices for moonlight gardens, but they are not the only option.
Flowers that are light in color are best, along with plants that have silver or variegated foliage.
Fragrance is also a factor in a night garden, so be sure to pick at least a few flowers that give off an inviting fragrance.
Moonflowers are a great example of a flower that seems to have been created just for moon gardens.
These large, white blooms open at night (and on cloudy days), have a lovely fragrance and close again as the sun comes up after reflecting the moonlight all night long.
As an added benefit for those of us living in drought-prone California, moonflower is also a drought-resistant plant.
It should be noted that moonflowers are very poisonous, so this might not be a good choice for homes frequented by small children or pets who like to munch on the landscaping.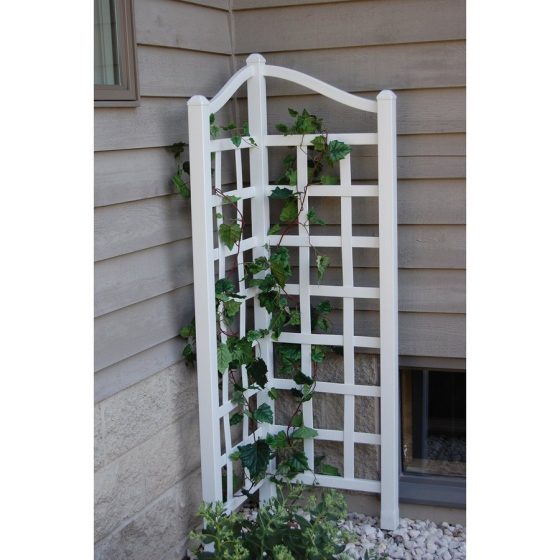 Here are some other choices to consider when designing your moon garden:
white roses
clematis
Queen Anne's lace
four o'clocks (bloom at night)
angel's trumpets (bloom at night)
white butterfly bush
white hydrangeas
lilies (toxic to pets)
snow-on-the-mountain
flowering tobacco
lamb's ear
variegated hostas
sage
lavender
honeysuckle
white mums
daisies
primrose
sweet alyssum
white peonies
magnolias
daffodils
gardenias
foxglove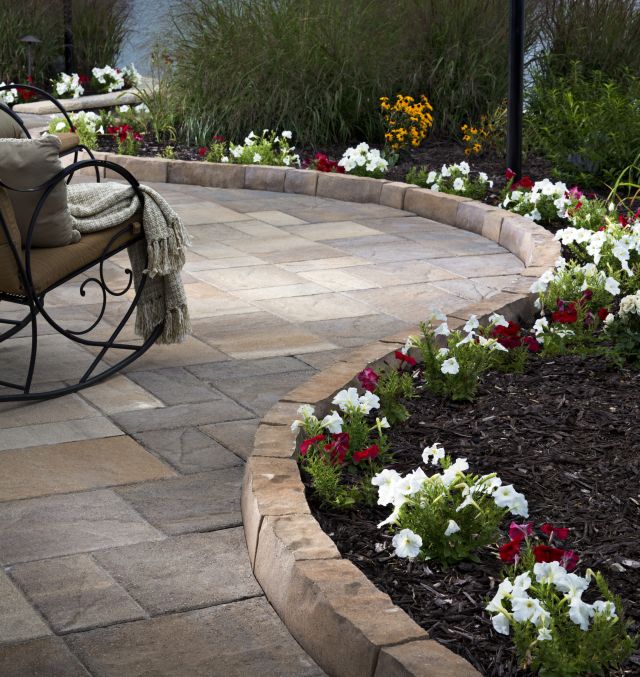 If you are interested in making your garden do double duty as both an attractive night garden and edible landscaping, you might also consider sage, thyme, cauliflower or white pumpkins.
For a more romantic look, you might consider a trellis or pergola with a vine that has white flowers, such as moonflowers.
To keep your garden looking bright and vibrant throughout the year, be sure to choose flowers that bloom at different times.
Moon Gardens: Final Thoughts
The best moon garden is one you can enjoy both during the day and at night.
When well designed, these mostly white and bright landscapes are perfect for afternoon garden parties and evening social gatherings alike.
Most importantly, they should reflect your personal style just as much as they reflect the moonlight in order to provide an inviting, appealing outdoor living area where you can entertain guests in comfort or relax at the end of a long day.
Photo Credits (in order of appearance): morgueFile, rosevita; Home Depot; morgueFile, MariahLynnMunzing; Lowes