Mandatory Water-Use Restrictions: How They Affect You and How You Can Do More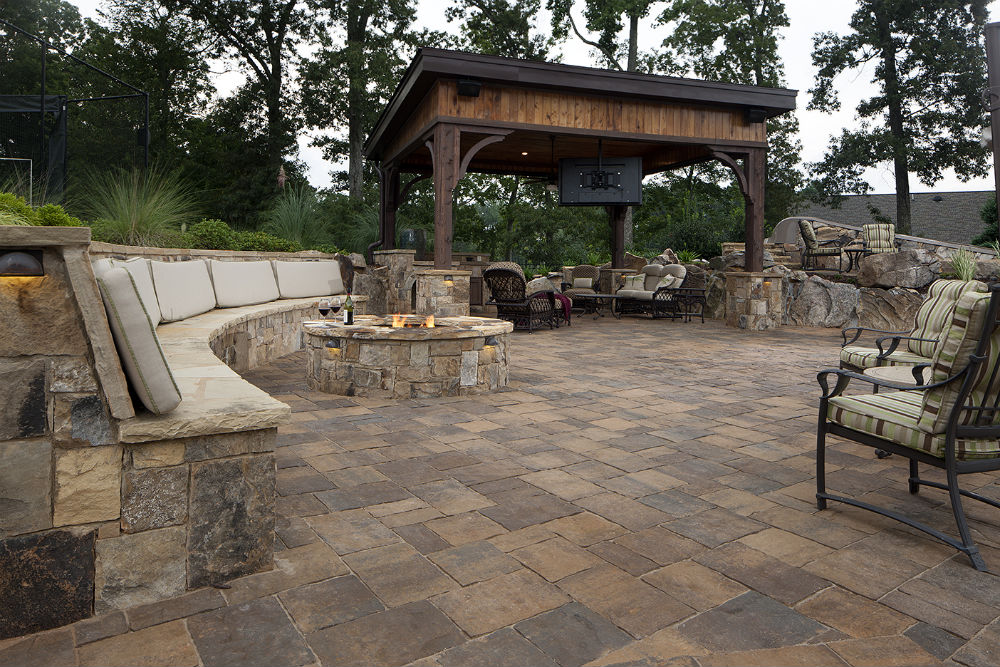 California is experiencing its third year of a devastating drought of historic significance.
Mandatory water conservation efforts are in place across the state, private wells are drying up, there is talk of water rationing, and our half-empty reservoirs are dropping even more.
While most of us living in Southern California are used to drought conditions and familiar with the need to save water whenever possible, our current situation calls for us to really get serious about making some lifestyle changes with water conservation in mind.
For example, drought-tolerant, low-water landscaping is certainly growing in popularity, but there are still many SoCal residents with homes that are surrounded by tropical plants and expansive, natural grass lawns.
Since most residential water use takes place outdoors, our landscaping is where we can really make an impact and join with our neighbors across the state to conserve water.
Before we go into some of the steps we can take to lower the amount of water we use outside our homes, let's take a look at just how bad this drought is and some of the mandatory water-use restrictions already in place.
How Bad Is California's Drought?
It's bad – very bad.
In fact, almost 60% of the state is in a state of exceptional drought, which is as bad as it gets on the five-point scale used by the United States Drought Monitor.
Almost the entire state (96%) is in a state of severe drought, which is the second step down after exceptional drought.
On January 17, 2014, Governor Brown declared a drought emergency in the State of California.
On April 15, he issued an executive order to bolster water management and water conservation efforts.
On July 15, the State Water Resources Control Board approved emergency regulations to push our conservation efforts into high gear.
In August, news agencies began reporting on wells going dry and residents and farmers running out of water in East Porterville, a small town in Central California.
At the time of this writing, 159 local water agencies across the state have stepped up to put mandatory water-use restrictions in place.
If you live in California and ever listen to the radio or watch television, chances are you have heard or seen commercials urging water conservation.
You have probably also heard radio stations giving away prizes for the dirtiest cars they see on the street and local agencies holding contests for residents to submit their best water-saving tips.
Everyone is talking about the drought and encouraging California residents to become more water conscious, because this truly is a historic drought, and it really is that serious.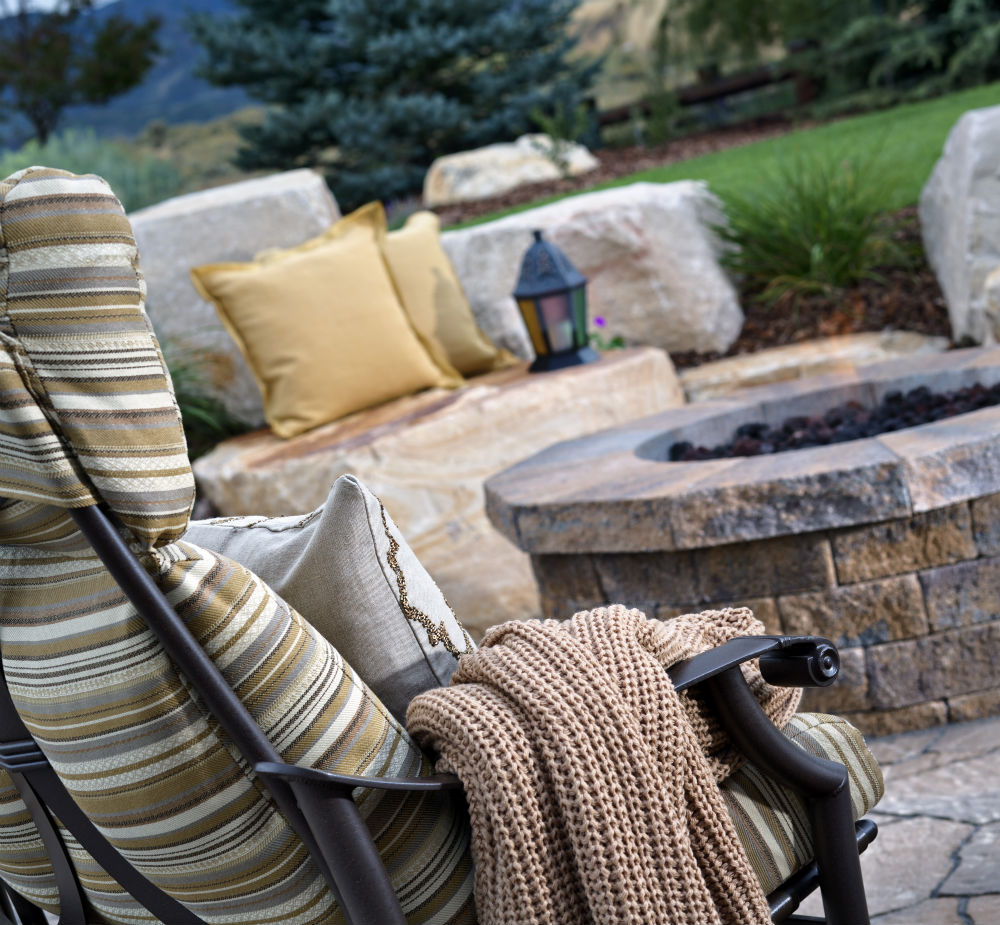 What Are Mandatory Water-Use Restrictions?
The State Water Resources Control Board approved mandatory water conservation regulations in July.
You can read the State Water Resources Control Board Mandatory Water Conservation Regulation Fact Sheet for a more thorough summary of the regulations; however, these are the model ordinance regulations most likely to affect homeowners in San Diego County, Riverside County, Orange County and other areas of Southern California:
• Outdoor watering limited to specific days and times
• Landscape irrigation allowed only in the evening or early morning
• No irrigation runoff allowed
• All water leaks must be repaired within 72 hours
• Discontinuing use of water features (such as waterfalls and water fountains) unless using recycled water
• Using only hoses with shut-off valves when washing cars at home
You will notice that these regulations really only affect outdoor water usage and particularly target landscape irrigation.
In fact, the State Water Resources Control Board states that, "The new conservation regulation targets outdoor urban water use. In some areas of the State, 50 percent or more of daily water use is for lawns and outdoor landscaping," in the Mandatory Water Conservation Regulation Fact Sheet.
Actual water-use restrictions are implemented by local water agencies and, therefore, vary by area.
For example, the water conservation regulations in place in the City of Oceanside at the time of this writing are as follows:
1. Residential and commercial landscape irrigation is limited to Tuesdays, Thursdays and Saturdays.
2. Landscape irrigation is limited to 10 minutes per watering station.
3. Ornamental fountains are not to be used, unless they use recycled water.
4. Indoor and outdoor water leaks must be repaired within 72 hours.
As another example, the regulations in place for those who live in the Santa Fe Irrigation District include:
1. Toilets, faucets, irrigation lines and other leaks must be fixed immediately.
2. Residents should wash cars only with a hose with an automatic shutoff valve.
3. Avoid cleaning paved surfaces with water, unless health or safety is a concern.
4. Eliminate irrigation overspray.
5. Landscape irrigation should take place before 8:00am or after 6:00pm for 10 minutes per watering station and according to the assigned irrigation schedule.
6. Sunday, Tuesday and Thursday are irrigation days for detached homes with addresses that end with an odd number.
7. Monday, Wednesday and Saturday are irrigation days for detached homes with addresses that end with an even number.
8. Monday, Wednesday and Friday are irrigation days for apartments, condos and businesses.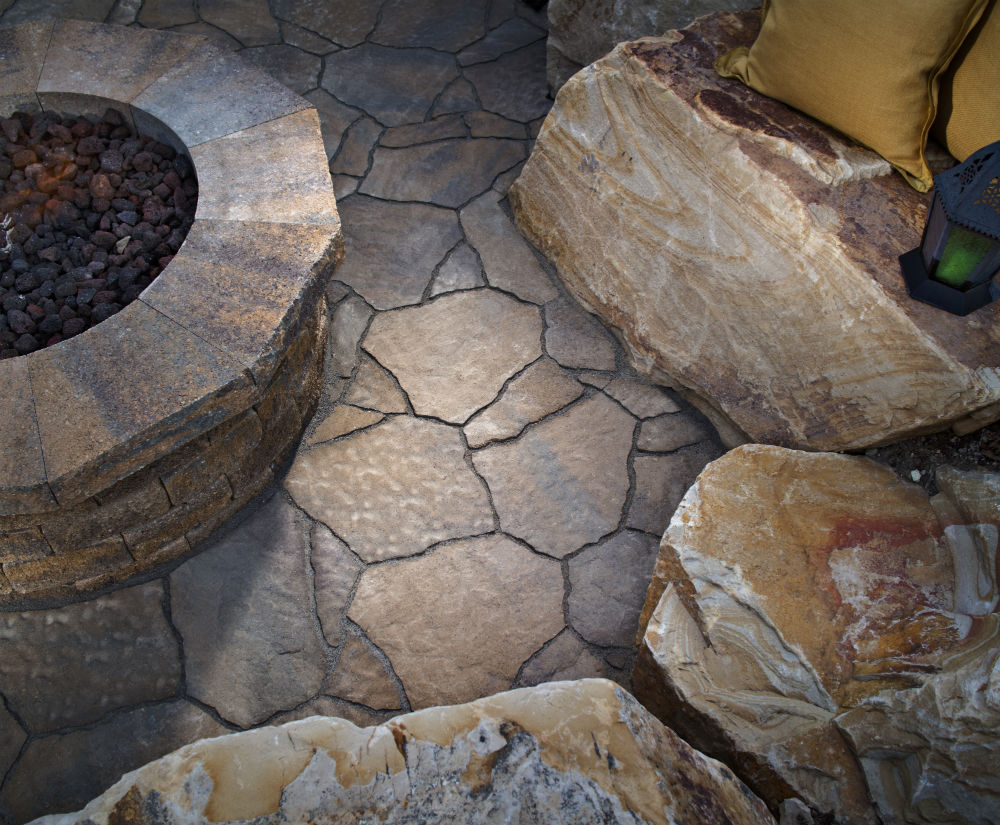 If you live in the San Diego County area, you can learn more about the restrictions in place in your area by finding your water provider on this list provided by the San Diego County Water Authority.
If you live in the Western Municipal Water District in Riverside County, you can find out more about the restrictions in your area by visiting the Western Municipal Water District Water Use & Restrictions page.
If you live in the Orange County area, you can find the water-use regulations affecting you by finding the link to your city's restrictions on the Orange County Water District Drought 2014 page.
Folks who do not adhere to watering schedules, are slow to fix leaky faucets or allow water to run down the road when watering their lawns are subject to citations and, in some areas, fines.
In some cases, the fines can be as much as $500 for repeat offenders, which is enough of a reason to make sure you understand and follow the water conservation efforts where you live.
On the other side, some areas are offering rebates and incentives for making water-conserving changes.
In fact, some areas are giving rebates for installing rain barrels, using soil moisture monitors or ripping out your water-hogging, natural grass lawn and replacing it with low-water alternatives.
Residential water customers living in Southern California can learn more about these rebates by visiting the SoCal Water Smart website.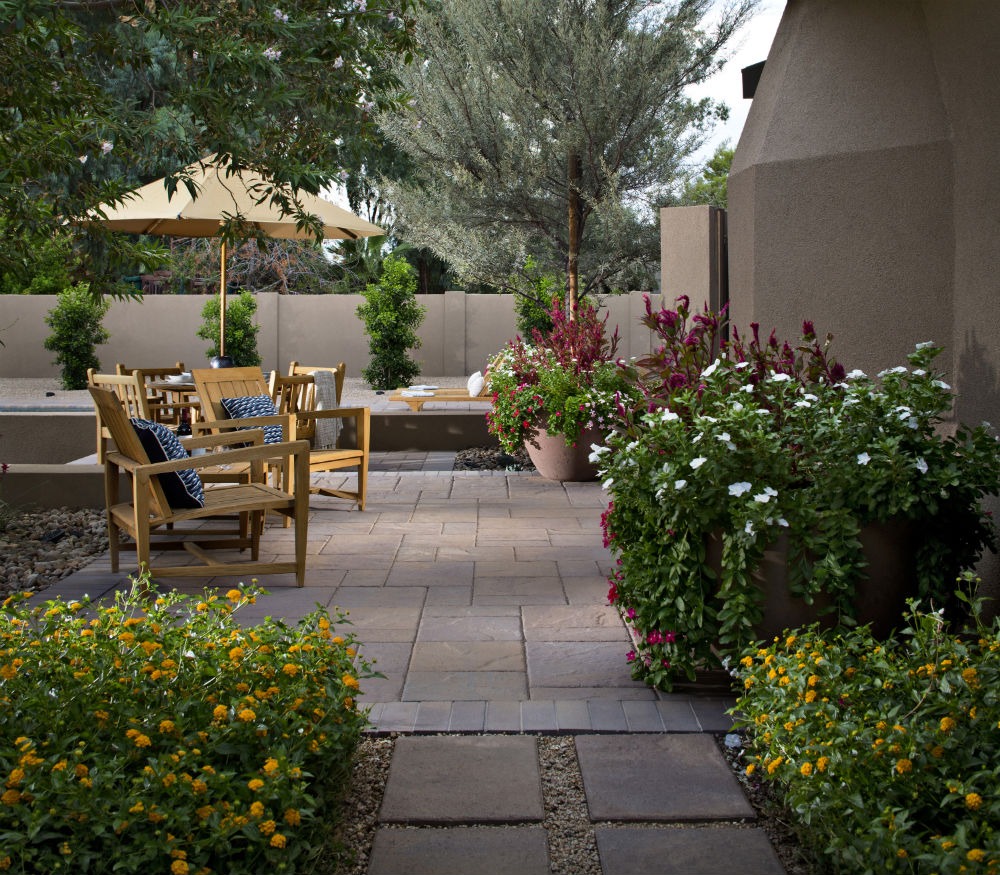 SoCal Water Conservation: Going Beyond Mandatory Water-Use Regulations
Once you have a handle on mandatory water-saving measures being implemented in your area, you can go even further in reducing your water usage and doing your part to help us get through this drought together.
Here are 15 things you can do to lower your outdoor water usage:
1. Remove your natural grass lawn and replace it with low-water alternatives.
2. Replace water-loving plants and grasses with larger patios for more outdoor entertaining space.
3. Install an automatic irrigation system with a rain sensor.
4. Install drip irrigation to more effectively deliver water to your plants.
5. Instead of natural grass or tropical plants, install artificial turf in large areas that need color and texture.
6. Install rain barrels to collect rain for irrigation purposes.
7. Replace water-loving plants with drought-resistant, native species that thrive with little water.
8. Include rock gardens, xeriscaping and other low-water landscape design ideas in your landscaping.
9. Opt for non-living ground covers, such as mulch, wood chips or gravel, that require no water.
10. Get a free WaterSmart Checkup (in San Diego County) to get personalized tips from a certified irrigation specialist.
11. Adjust your sprinkler heads to more efficiently water your landscape without overspray or runoff.
12. Always use hoses with nozzles that automatically shut off when the handle is not depressed.
13. Irrigate your landscaping early in the morning or late in the evening to minimize evaporation.
14. Replace flower beds and natural grass lawns with outdoor rooms to lower water usage and increase outdoor living space.
15. Turn your automatic irrigation system off after its rains, and keep it off until the soil is dry.
You can also use the Water Smart San Diego Water Calculator to estimate your water usage and get ideas of how you can reduce the amount of water used in your home.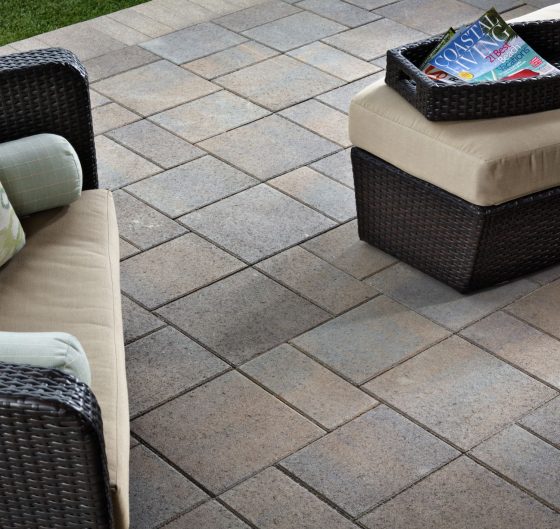 Water Conservation Tips: Additional Resources
We have been posting about low-water, drought-tolerant landscaping for quite some time on this blog, so we have lots of other posts that may be of interest to you.
If you are looking for water-saving ideas or tips on how you can lower your water bill with eco-friendly landscaping, take a look at some of these 14 previous posts you might find helpful:
1. Low-Maintenance Landscaping Tips: 10 Alternatives to Natural Grass Lawns
2. How to Save Water and Add Color with Island Flower Beds
3. 10 Local Expert Tips On How To Use Less Water For Yard Care
4. How to Go Plant-Free in Your Landscape Design
5. Eco-Friendly Outdoor Entertaining Tips: Reduce Energy and Water Consumption
6. How to Harvest Rainwater Using Rain Barrels
7. How to Conserve Water Inside and Outside the Home in Southern California
8. Water Conservation Through Water-Saving Landscape Design
9. The California Drought Leads to Increased Artificial Turf Replacement Rebates and Incentives
10. 10 Ways to Reduce Water Consumption & Lower Your Water Bill
11. How to Create & Maintain an Eco-Friendly Outdoor Living Space
12. Have Your Garden Certified as Earth-Friendly by Master Gardeners
13. Xeriscaping in Southern California: It is Easier than You Think
14. Water Rebates and Incentives for Southern California Residents
Aside from the resources mentioned above, you may also be interested in these informative websites:
Association of California Water Agencies 2014 Drought Watch
San Diego County Water Authority Drought Resources
Your Turn…
We really are all in this together, so the more we know and the more information we share, the better off we all will be.
What are your favorite ways to save water inside or outside of your home?
We would love to hear about your water-saving tips in the comments!