10 Ways to Make a Front Yard More Neighborly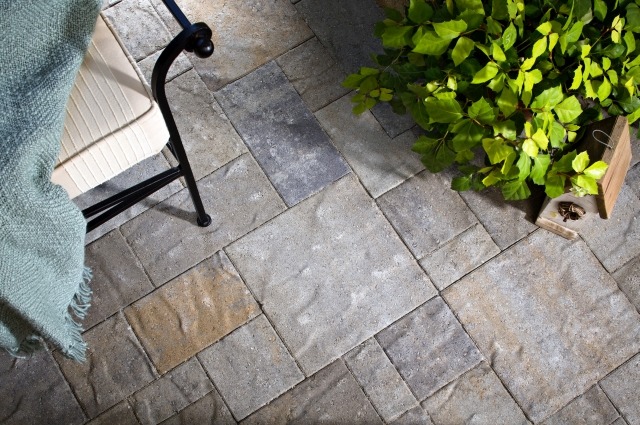 How well do you know your neighbors? If you'd like to be a little more sociable or foster an overall positive sense of community, think about the way that you utilize, plant and decorate the front yard. In an era where people tend keep to themselves, kids are uber-busy with after-school commitments and technology promotes indoor screen time, this might be the refreshing change your neighborhood craves.
Plus, neighbors who know and like each other might be more effective when it comes to watching out for each other's homes. It's fairly easy to create a welcoming space spanning from the curb to the front door. Here are a few suggestions.
Spend Time Outside
Perhaps the number one way to create a welcoming front yard is to design and accessorize it in a way that that causes you to want to spend more time in it. Then, get outside, relax and strike up a few conversations with neighbors who are tending to daily business. Make an effort to do a little gardening in the late afternoon or read a magazine on the porch instead of the living room sofa.
Add a Little Free Library
Little Free Libraries are popping up at the curbs of residences and even inside business complexes all over the world. They are more-or-less oversized mailboxes — you can DIY one — that hold a small number of books for neighbors to enjoy. The premise is that if you take a book, you must leave a book in its place so that inventory is always fresh. These little libraries do very well in family neighborhoods. If you choose to build one, consider registering it on the Little Free Library website so that people near you can find it.
Plant Sharable Produce
Keep a citrus tree — perhaps a lemon tree — near the property line and welcome neighbors to pick fruit if need by. Another idea is to replace the grass mowing strip near the street with water-wise herbs for the neighbors to also enjoy, assuming a bountiful harvest. Or, opt for an edible garden with herbs and produce mixed in with succulents and other water-wise plants. Invite neighbors to pluck a fistful here and there from areas that won't feel invasive if they do.
Add Good Lighting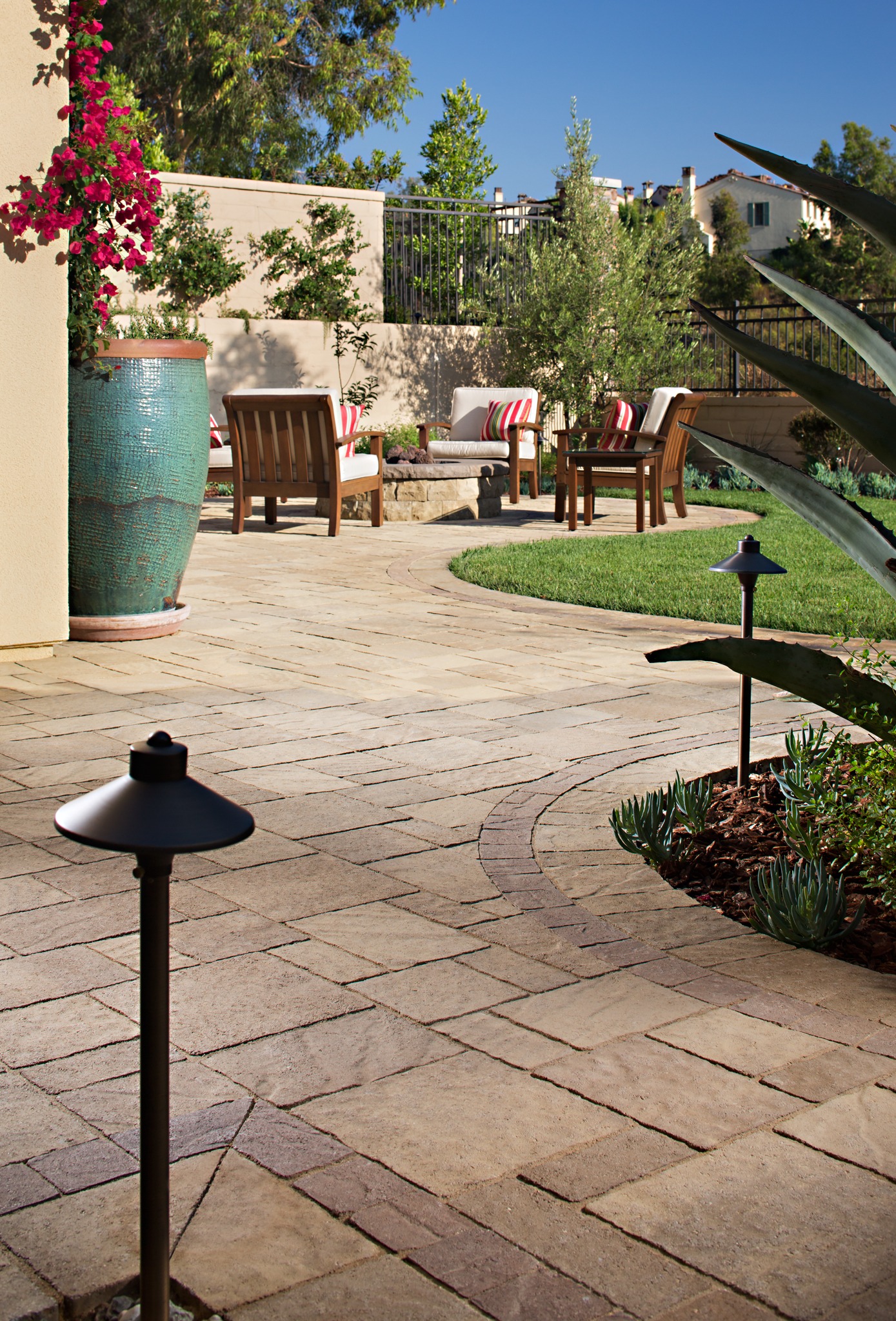 A well-lit path to the front door welcomes guests after the sun goes down. This, plus a little extra light on the public sidewalk, creates friendly ambiance and a safe place to walk. Good lighting is also a major factor in good home security as it often allows neighbors to see activity around the home and deters thieves. Keep in mind that solar-powered lights have come a long way as far as functionality, aesthetics and cost for those who don't want to hard-wire lights. Just be sure that lights are shining in a manner that won't disturb houses next door.
Create an Outdoor Living Room
It's easier to spend time outside if there's a designated space for it. Use gravel, artificial grass or concrete pavers to outline a small living room in the front yard, if space permits. Invest in some comfortable outdoor furniture and side tables (you need a place to sit a glass of wine or iced tea, after all). Outdoor living areas boost curb appeal and also likely the overall value of a home. Set aside outdoor glassware and keep drinks on-hand that can be poured on a whim should an impromptu guest decide to join in.
Porch Seating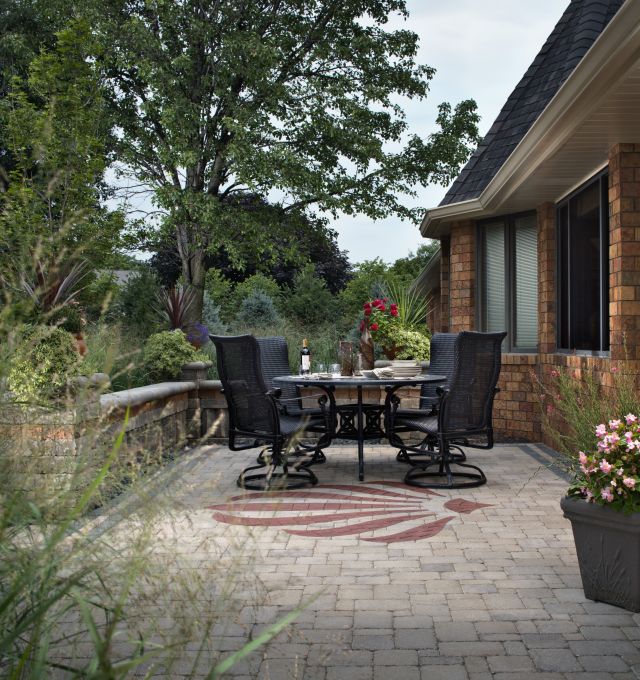 The porch is another space to utilize in lieu of or in addition to an outdoor living space away from the house in the front yard. Place a comfortable chair or two on the porch to serve as a reminder that guests are welcome. Add a porch swing, if space permits. Seating here sends a subliminal message as much as a practical one because it signals that you are likely to be seen enjoying the front yard. And, the front door is often the main focal point of a home.
Be Dog-Friendly
Businesses all out of town are creating goodwill with dog owners by placing fresh bowls of water or even treats outside of doorways. Why not extend a little hospitality to the four-legged neighborhood residents by doing the same? Owners will likely appreciate the thoughtfulness, too. A few homeowners around San Diego even go as far as to offer doggie waste bags, too, but it's entirely your call, depending on how you think a gesture like this might be interpreted.
Provide Shade
People who walk dogs often cross to one side of the street or another based on shade, so providing a little extra in front of your home might be appreciated by passers-by looking for a reprieve from Southern California sun. But sure that tree height satisfies local ordinances and that root systems won't disturb nearby sidewalks and hardscape. Check our list of trees suitable for Southern California homes.
Maintain it Well
In addition to boosting curb appeal, another way to keep the neighbors happy is by keeping the front yard manicured at all times. Prevent trees and shrubs from littering leaves or growing over property lines. Keep weeds at bay and consider rotating seasonal flowers to further showcase thought and diligence. Use decorations—seasonal and otherwise—that are tasteful and on trend.
Create Outdoor Recreation
Neighborhood kids of similar age tend to form unique bonds because they're the kids that can be called on a whim to come over within minutes, stay a bit later than the rest and share common interests having grown up in similar surroundings. Consider creating a safe hub for them to congregate or play in the front yard.
Let the kids play in the front yard (with supervision, of course). Add a basketball hoop, croquet set or just let them hula hoop in the driveway. Other neighborhood kids may ask to join in and their parents may follow. And, parents may opt in for a little extra exercise outside. Outdoor play is good for the entire family.
Your Turn…
How do you build community in the front yard?