Be Prepared: Your HOA May Soon Allow Artificial Grass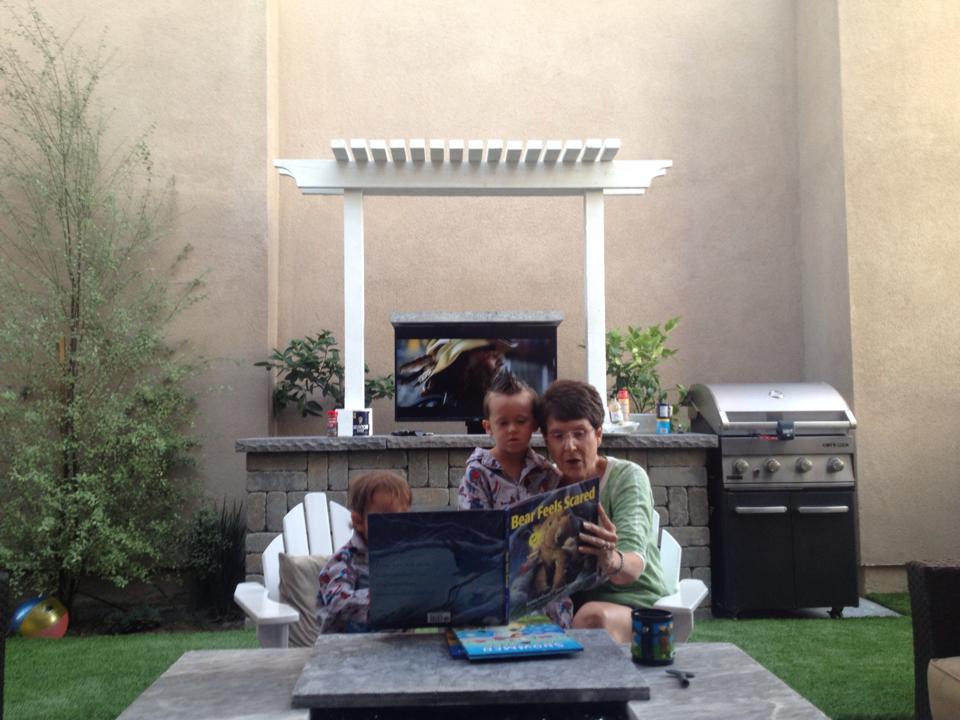 Last month, the San Diego County Water Authority submitted a bill to California's state legislature that, if passed into law, would require homeowner's associations (HOAs) across the state to allow artificial grass.
Surprisingly, most HOAs do not allow artificial grass, but as the California drought continues and pressure to cut water consumption increases, this could be a welcome change for the many water-wise homeowners who still prefer a green lawn. (Based on our volume of phone calls, a high number of people fall into this category.)
This bill, AB 349, expands on another bill authored by Assemblywoman Lorena Gonzalez (D – San Diego), AB 2104, which was passed into law last year (2014). AB 2104 removed loopholes that HOAs used to prevent homeowners from replacing lawns with water-wise plant alternatives.
Interestingly enough, Assemblywoman Gonzalez thought about including artificial grass in AB 2104 but held off due to concerns voiced by environmentalists. After becoming comfortable with the types of artificial grass on the market today, she is championing AB 349. With more than 25% of the state's homes in common interest developments typically governed by HOAs, the state can't meet reduction goals if these homeowners aren't presented with suitable alternatives.
"There's nothing fake about the water savings that will result from this bill," Assemblywoman Gonzalez said. "Last year, we proved that brown could in fact be beautiful with the passage of AB 2104. Still, some homeowners prefer a green, drought resistant artificial lawn. They should be applauded for their conservation actions not penalized."
The San Diego County Water Authority authored similar legislation in 2010 and 2011. But, these bills were vetoed by former Governor Schwarzenegger and Governor Jerry Brown on the belief that the decision to allow artificial grass should be left to the HOAs and not the state. Assemblywoman Gonzalez believes that Governor Brown will be more amenable to AB 349 as the state's water situation doesn't show any sign of relief.
Further supporting the need for increased conservation, a senior water scientist at NASA's Jet Propulsion Laboratory wrote an op-ed on March 12 in the Los Angeles Times citing that NASA's satellite data revealed that the state has merely one year of water left in its reserves, including groundwater.
HOAs Disallow Artificial Grass for Outdated Reasons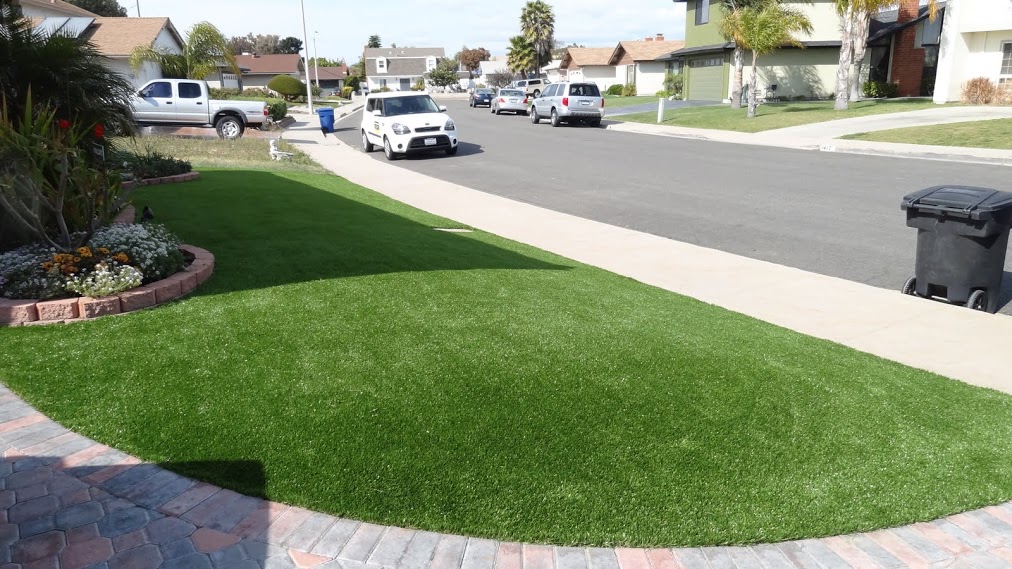 Many homeowners associations disallow artificial grass because they feel it would look out of place and negatively impact home values. And, decades ago, this might have been true.
Today, artificial grass looks like real grass. It has thatch built into it to mimic the organic layer of little dead blades above the soil that normal grass has. There are almost a mind-blowing number of color and blade options available in order to match the style of living lawn your neighbors may have, if this is a concern.
Not to mention, you'll never have to water, fertilize or mow an artificial lawn.
Those who discourage the use of artificial lawns due to environmental reasons are soothed by the usage of natural infills that are safe for kids and pets and don't generate excess heat. This is the type of infill we use.
Local realtors we spoke with are finding that the stigma artificial grass once had isn't a concern anymore and that a water-wise landscape can add value to a home.
Are Brown Lawns on the Horizon?
If you've driven through Santa Barbara County recently, you may have spotted a number of brown lawns as the city has implemented harsh irrigation restrictions that make keeping a lawn alive quite difficult. Some residents have even embraced the efforts by displaying signs stating that "gold is the new green".
In July of last summer, Governor Brown signed legislation stating that if the Governor or local government has issued a state of emergency, homeowners associations can't penalize homeowners who choose to stop watering their lawns. And, we've been in a state of emergency due to drought since January 2014.
What does this mean? You can quit watering your lawn and let it go brown without fear of penalty from your homeowner's association (however, we suggest reading your HOA rules and seeking legal advice before doing so). The exception is that if your neighborhood uses recycled water, your HOA can require a green lawn.
Is a brown lawn a better alternative to artificial grass? We don't think so.
Water Rationing Is Being Discussed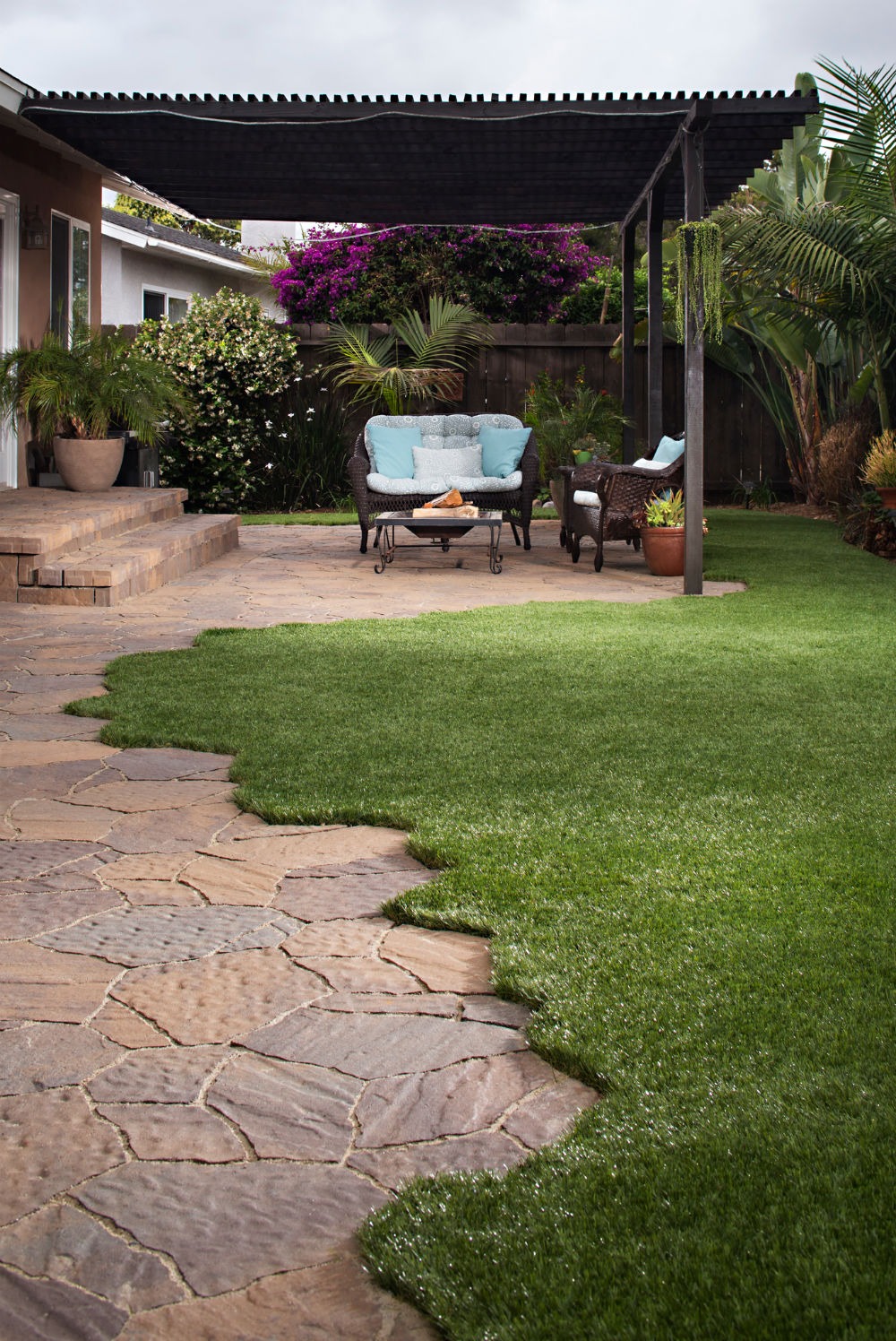 The San Diego County Water Authority just issued a brief regarding San Diego's conservation and supply efforts. As you know, our wet season wasn't at all that. The state's mountain snowpack provides an average of one-third of California's water but the storms in December were too warm to produce snow. January was the driest yet on records that date back to 1895. And, let's not talk about March with temps reaching over 85 degrees on the coast throughout multiple days already. Lake Shasta and Lake Oroville, the state's two largest reservoirs are at well below average levels. Groundwater, the state's normal go-to in a drought, is being pumped dry by the state's agriculture industry. The drought is serious.
You may have seen the news that the Metropolitan Water District will make a decision in the spring on whether to enforce mandaroty water rationing. Yes, they are located in Los Angeles but they are Southern California's wholesale water importer. The San Diego County Water Authority buys water from the Metropolitan Water District. This means that mandatory water rationing by the Metropolitan Water District will eventually result in cutbacks to our own water supply, depending on the severity of the rationing.
Since irrigation can comprise of up to 50% of a household's water bill, reducing the amount required in the landscape is the first natural step that you can take now, before you might be forced to make cutbacks later.
Start Looking at Artificial Turf
Even if your homeowner's association doesn't currently allow artificial turf, times are changing and it doesn't hurt to start thinking about whether or not it's an option for you. We know that replacing a lawn is a decision that takes time to make. Ask us for some samples.
Your Turn…
If your HOA allows it, will you turn to artificial grass?