Green Gardening Guide: 21 Things You Can Recycle in Your Backyard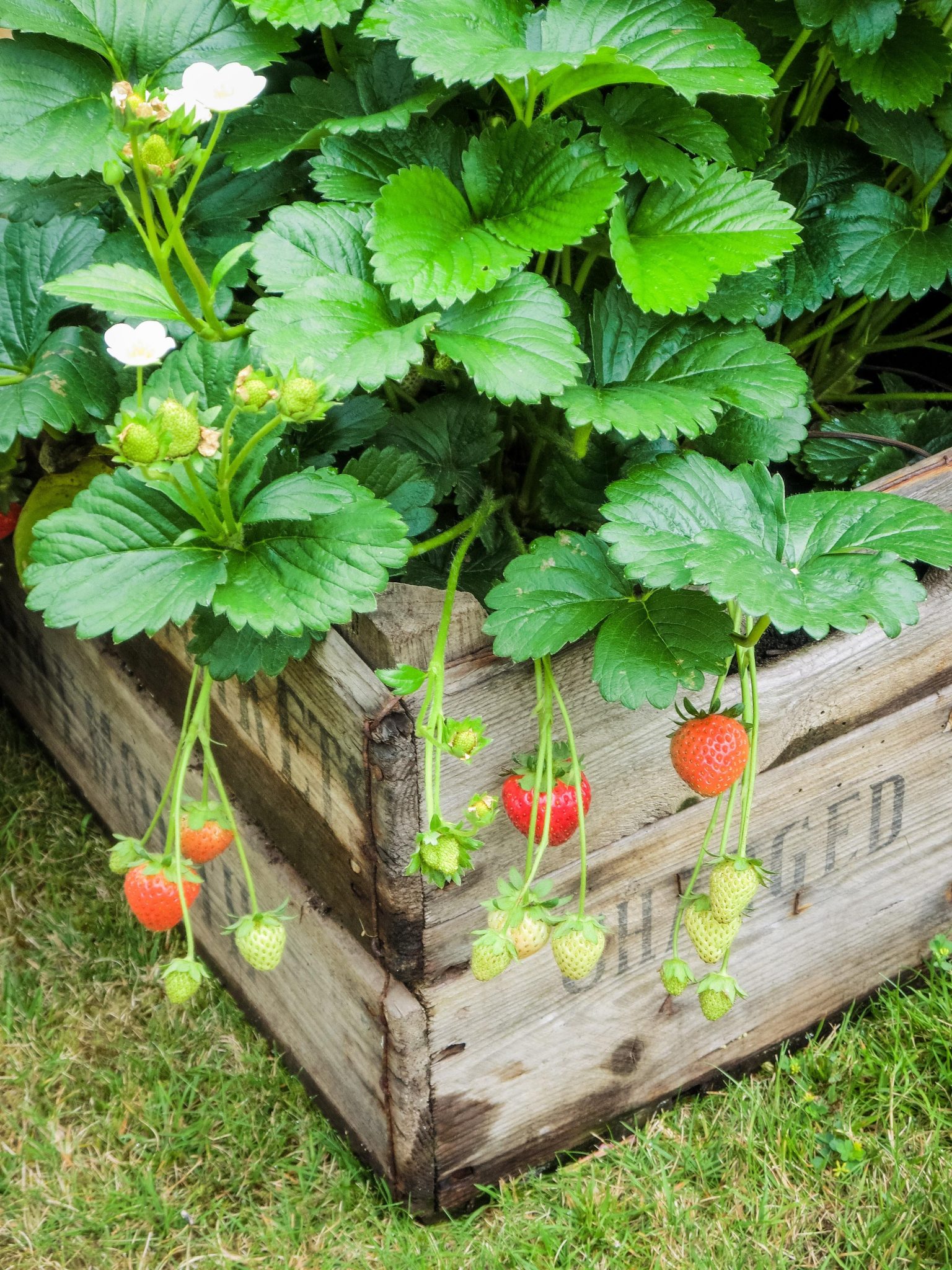 There is a definite movement towards greener living, which includes a growing number of people conserving energy, recycling, saving water and always bringing reusable shopping bags to the grocery store. However, we still live in a largely throw-away society that continues to generate more than 200 million tons of waste every year (just in the United States).
If you have been reducing, reusing and recycling right along with the rest of us and are ready to take your efforts one step further, there are plenty of ways you can up your green gardening game without even having to leave the house.
Some of the easiest ways involve simply reusing, recycling and repurposing common household items in your garden that might otherwise end up in a landfill. Instead of throwing stuff out, you can give it a new life and a new purpose right in your backyard.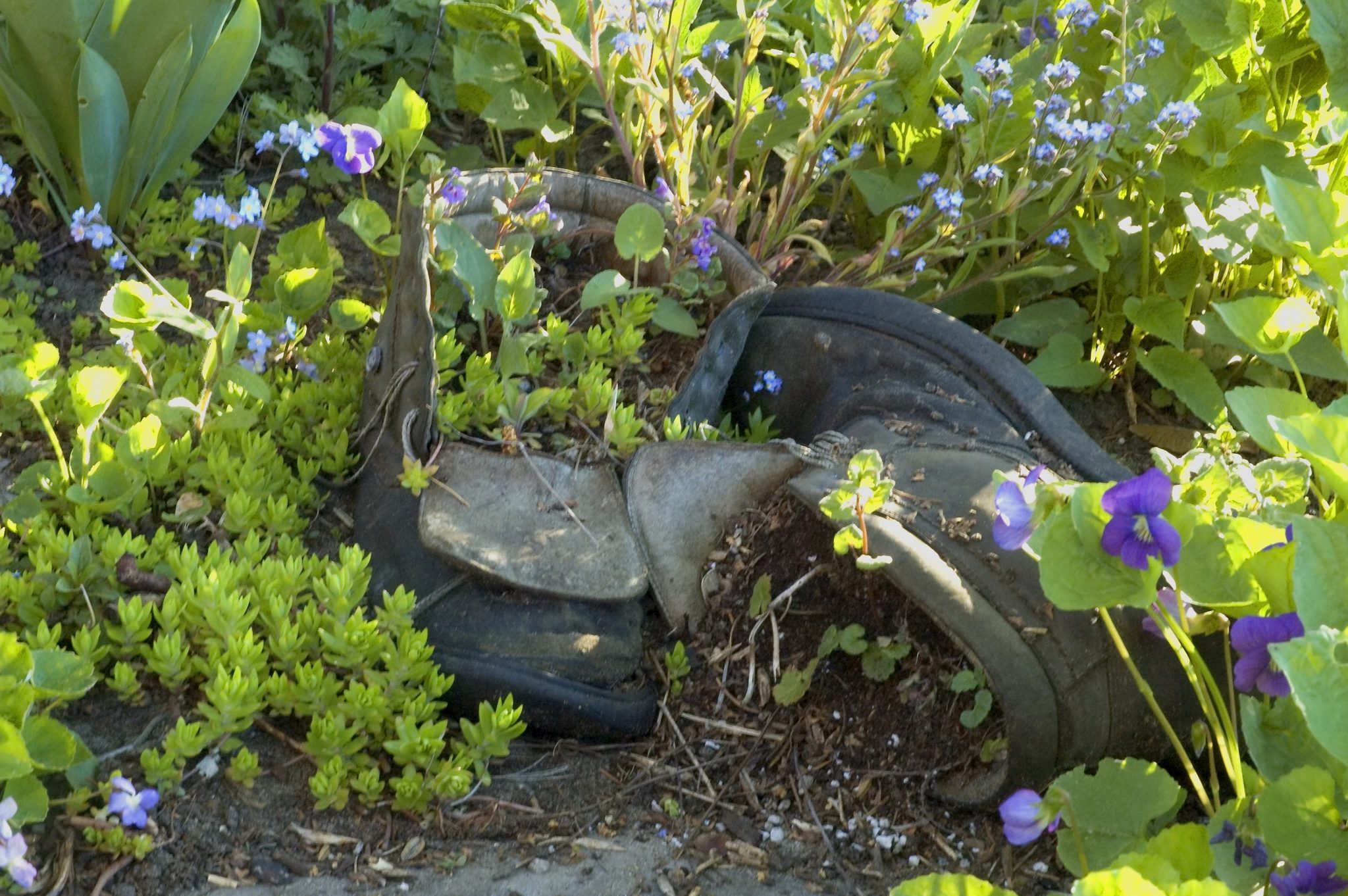 Green Gardening with Household Items
Here are 21 ways to reuse, repurpose and recycle common household items in your garden:
1. If your favorite ceramic or stoneware pie plate is cracked, give it a new purpose as a bird feeder in your backyard.
2. Attach pieces of used aluminum foil to a string and hang it over your vegetable garden to help scare off birds.
3. Transform an old, iron bed into a whimsical planter or trellis.
4. Consider installing a gray water irrigation system to recycle water used in your home to irrigate ornamental landscaping.
5. Use chipped teacups and bowls as planters for herbs, succulents or flowers to add color to your patio.

6. Bathroom rugs that have seen better days can be used as bedding in your dog houses, rather than thrown away.
7. If you replace your carpeting, you can also cut up some of the old carpet for use as bedding in dog houses or dog runs.
8. Old carpeting can also be used as a weed barrier under gravel or other ground covers. Just keep in mind that most carpets are made from synthetic fibers, have been manufactured and cleaned with chemicals, and can get pretty nasty. Because of this, it is best to use them in spots where you do not plan on growing plants for food and where soil contamination is not too much of a concern.
9. Fabric scraps or entire bolts of fabric that are stained, unusable or just a horrible color that you will never use can also be used as a weed barrier for your green gardening practices.
10. If you are already using a cracked pie plate as a bird feeder and you happen to chip another one, attach it to an upside-down pot to make a matching bird bath.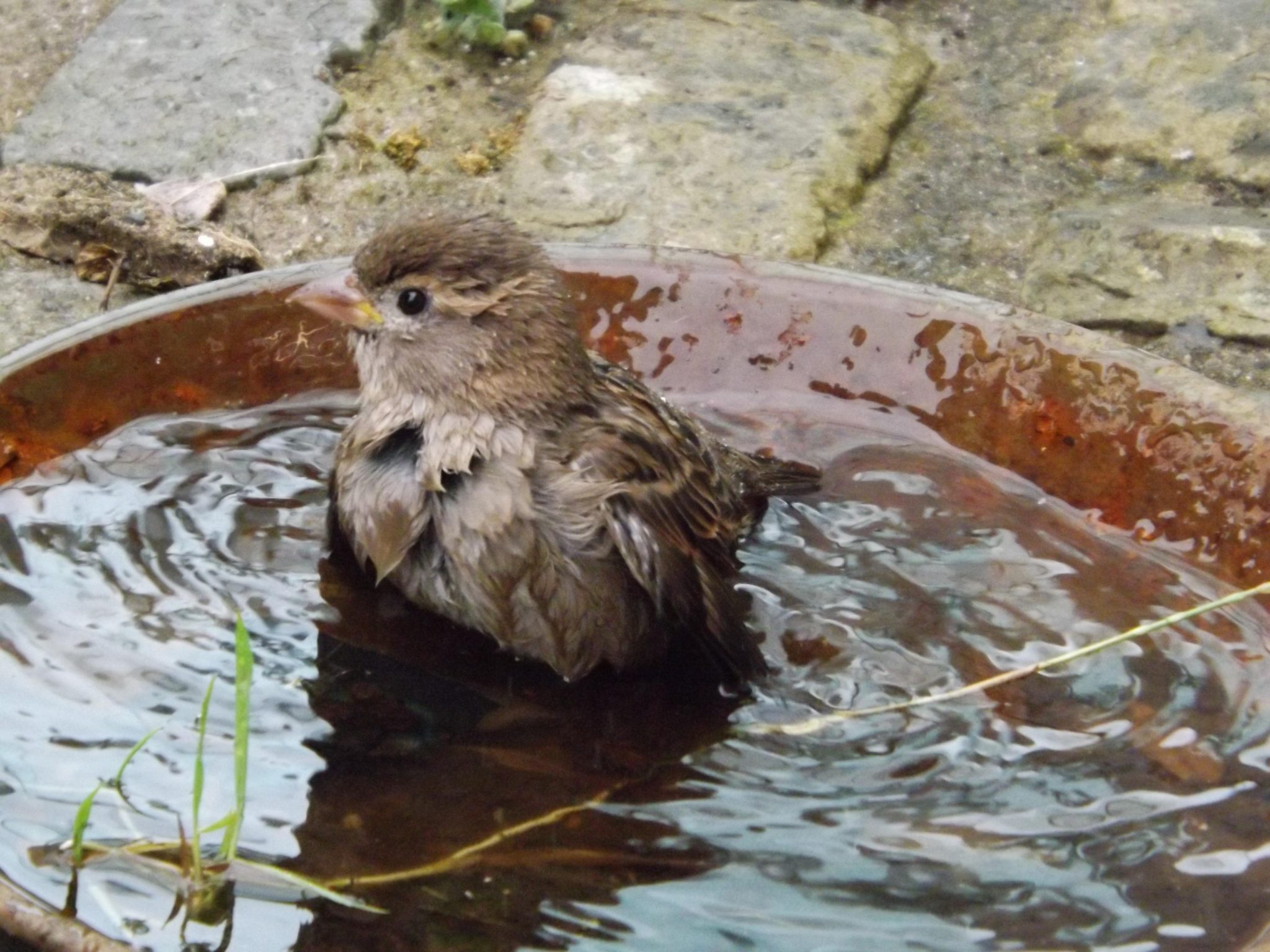 11. Repurpose plastic milk jugs by making a few modifications and burying them between your plants for cheap, DIY drip irrigation.
12. Wood pallets can be reused many ways in your garden. The two most popular ways to repurpose wood pallets is to use them as planters for vertical gardens or to transform them into patio furniture. Just remember that you will want to make sure your pallets are not made from chemically treated wood if you plan to grow food in them.
13. Old egg cartons are perfect for starting seeds for your vegetable garden. You can also use toilet paper rolls, paper towel rolls or a variety of other household items as seed starting pots.
14. Poke a couple of holes in the bottom of metal cans that were once filled with vegetables, beans or fruit to transform them into small planters for herbs or succulents. If you plan on using them for herbs or other plants you intend to eat, make sure you use cans that do not have bisphenol A (BPA).
15. If you have been ordering a few too many things online and have a stack of empty cardboard boxes in your garage, you can break them down and lay them out under gravel or mulch as a biodegradable weed barrier. Of course, cardboard readily breaks down into the soil, so the weed barrier is only temporary — unless you continue to recycle your old cardboard this way.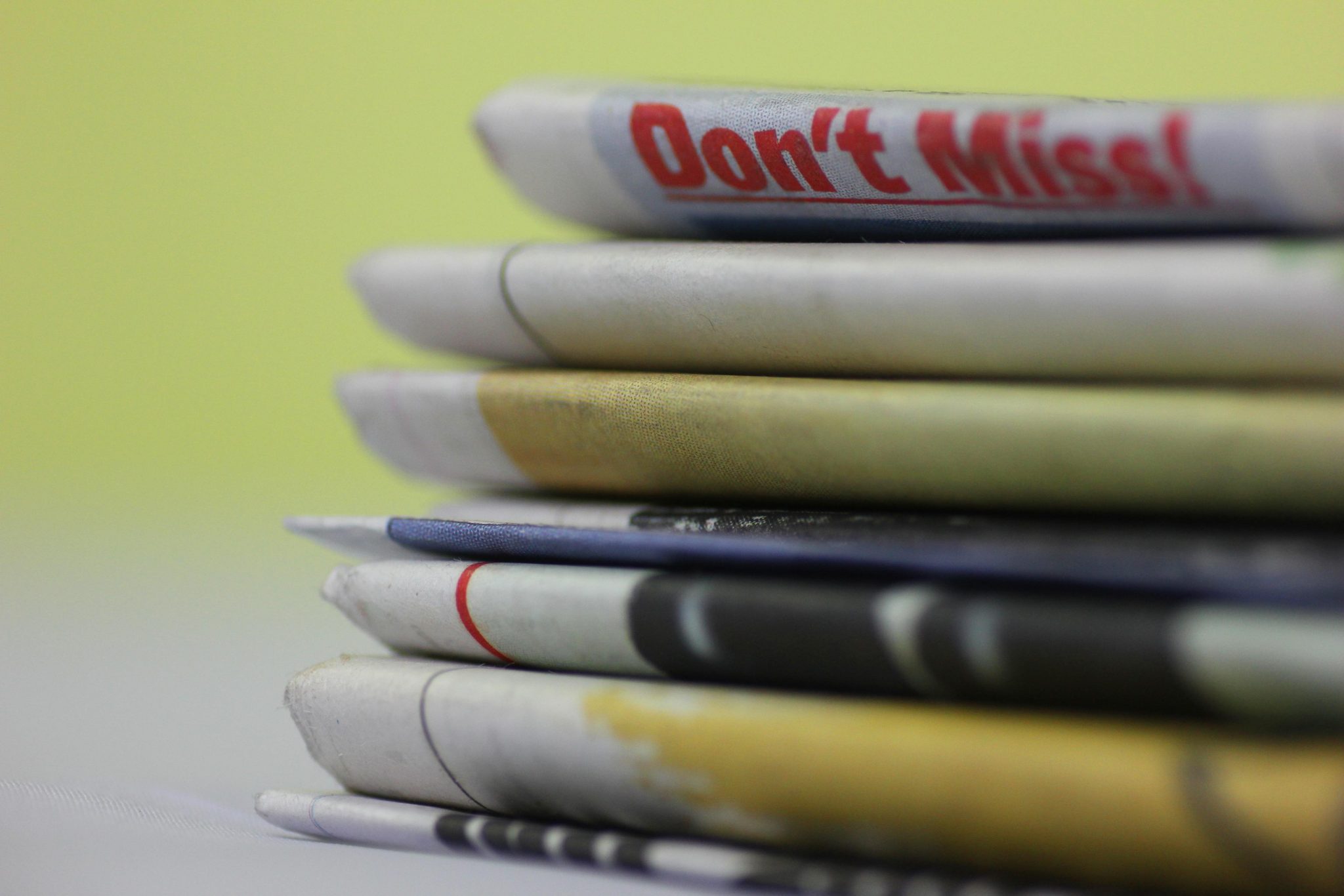 16. If you happen to be among those who still get daily or weekly newspapers, you can recycle the newspaper in your garden as another option for a biodegradable weed barrier or as a layer of mulch in your vegetable garden or flowerbeds.
17. You can also shred your old newspapers to add to your compost bin, which will add much needed carbon to keep your compost pile in balance.
18. For those times when you forget your reusable shopping bags and end up with paper bags that need to be recycled, you can use them just like newspapers as a weed barrier, a layer of mulch or shredded for your compost bin.
19. Composting is one of the easiest and most popular ways to partake in a little backyard recycling. You can compost all sorts of things that might otherwise end up in a landfill, such as kitchen scraps, newspaper, cardboard, toilet paper rolls, coffee grounds, coffee filters and more.

20. Almost anything can be used as a planter, including worn out boots, plastic soda bottles, buckets with broken handles, old paint cans, baskets and rusted colanders.
21. All sorts of household items that can no longer serve their original purpose can have a new life with a coast of spray paint and strategic placement in your yard. Do-it-yourself garden art is a fun craft project for the whole family and a great way to recycle old stuff into cool, whimsical conversation pieces.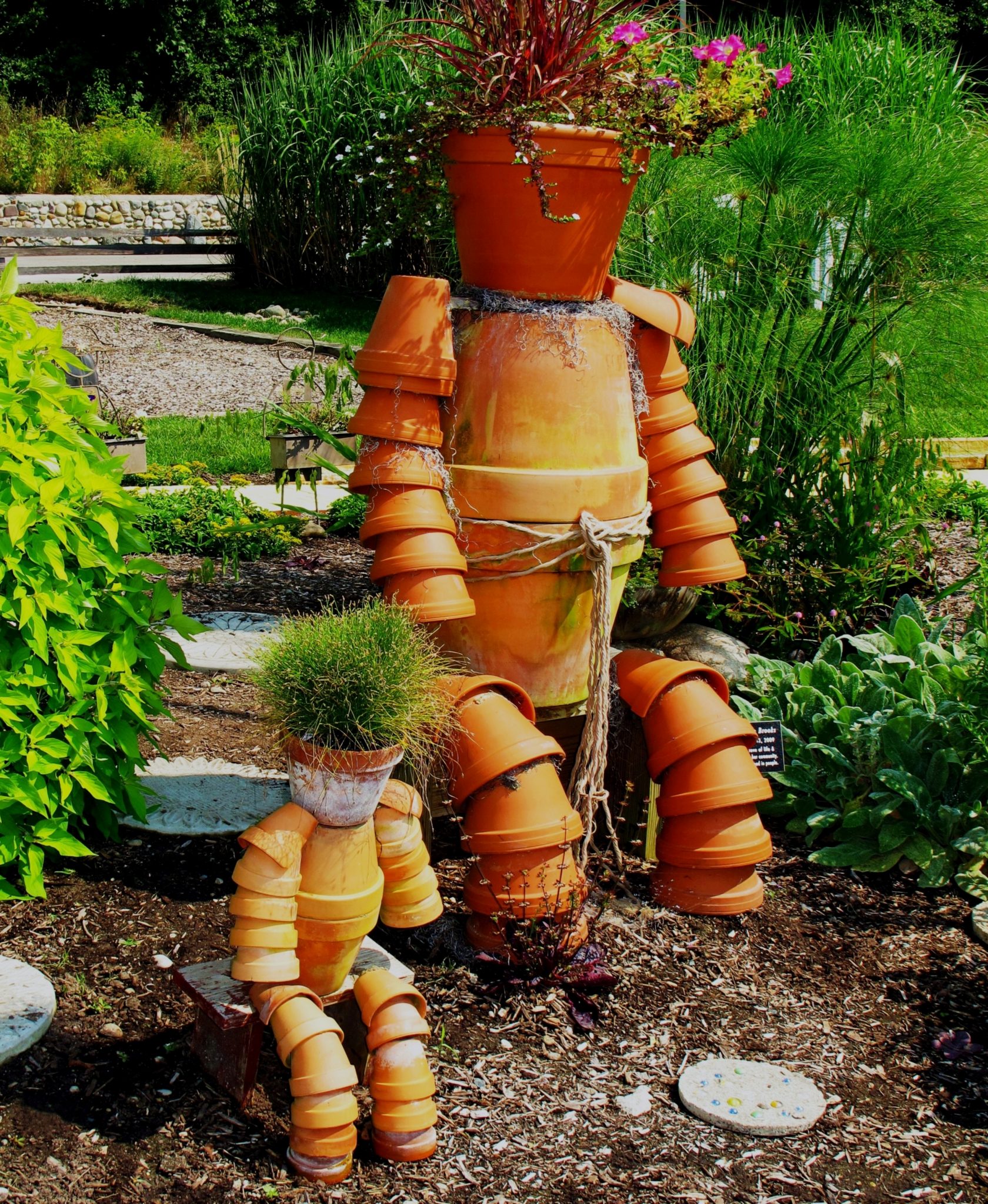 Your Turn…
What is your favorite way to repurpose household items in your backyard?
Photo Credits (in order of appearance): morgueFile, Melodi2, morgueFile, gracey, morgueFile, jade, morgueFile, Gumdrop, morgueFile, caprisco, morgueFile, quicksandala, morgueFile, AcrylicArtist