Getting the Most Out of Your Garage: Organization and Design Tips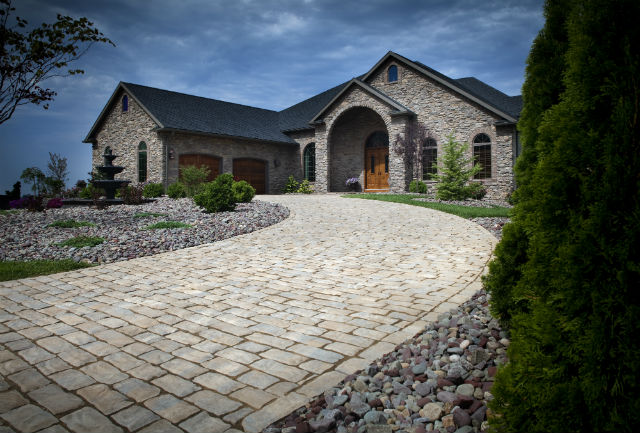 According to the 2013 Home Features Survey published by the National Association of REALTORS, 78% of homeowners across the nation chose a home with a garage.
We love our garages, and most of us would not buy or build a home that did not have one.
Most of us use our garages for some combination of parking and storage, but for some homeowners using the garage for its intended purpose — as a place to keep their cars — is simply not an option.
And even for those of us who are able to park our cars indoors, many of us have to squeeze them in between storage cabinets, bikes and all of the miscellaneous stuff that seems to magically accumulate.
This is a particular problem for folks who do not have extra space in their homes and could really use this extra square footage for more storage, a workspace, a gym, or a space for painting or other creative pursuits.
Some older homes have single-car garages, which presents even more of a challenge, but most Southern California homes have at least a two-car garage for homeowners to enjoy.
Since even the smallest two-car garages still offer up at least about 400 square feet of space, this means that most homeowners have quite a bit of usable space that they may be wasting — or at least not using to its fullest potential.
Since your garage is a bit like having an extra room in your house, there are lots of ways to use it.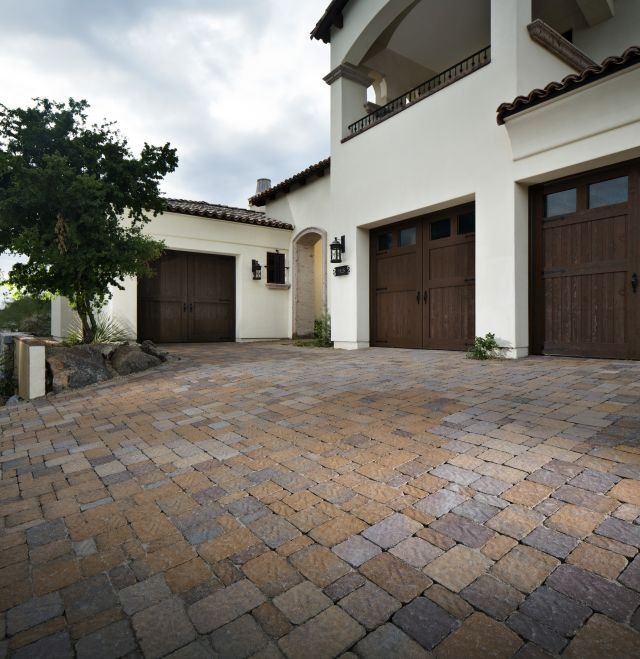 Here are just some of the potential uses for part or all of your garage:
A place to park your cars
A laundry room
A mud room
A storage space for tools and equipment
A storage space for extra belongings and holiday decorations
A workspace for home repairs, gardening and more
A hangout space with a pool table, game table or television
A pantry
A playroom
A sewing or crafting space
A gym or yoga studio
A painting or writing retreat
An indoor pet area
A guest room
A multi-purpose bonus room
In most cases, you can design your space in a way that will allow you to use your garage for more than one purpose, such as for parking and storage, or an office and playroom, or as a pantry, laundry room, workspace and storage area.
It should be noted that converting your garage to a living space, such as a guest room or a game room, requires permits to be completed legally.
Whether you want to completely change the way you are using your garage or just want to maximize your storage space, check out the following tips for getting the most out of your garage.

Garage Tip #1: Clear the Clutter
Hands down, clearing the clutter is the most important thing you can do to help you maximize the space in your garage.
Regardless of how you want to use your garage, this first step is essential to successfully using the space as effectively as possible.
For some folks, this might really be all you need to do to improve your ability to use your garage, particularly if your garage is stuffed full of belongings you rarely or never use.
It may be worth it to consider renting a storage unit near your home, which will free up more space in your garage.
However, it will likely serve you better to sift through the piles of stuff in your garage and get rid of things you do not need.
This will also give you an opportunity to separate your belongings and sort them into categories, which will make it easier to organize them later and to determine how much storage space you will need for each category.
Garage Tip #2: Create Categories
You are probably going to use at least part of your garage for storage, so now is the time to separate your belongings into categories.
All of the sports equipment should be in one pile, tools in another, painting supplies in another and gardening goods in another.
This will allow you to assess the situation and better design your storage space to fit your particular needs.
If you would like to use your garage for more than one purpose, this is an important step that allows you to determine how much space you will need to dedicate to storage and how much space can be used in other ways.

Garage Tip #3: Choose Your Garage's Function(s)
Before you can maximize the space in your garage, you need to determine how you want to use it.
Do you primarily want parking spaces and a little storage?
Do you want to divide the space into a laundry area, pantry, home office, gym and storage space?
Make a list of all of the things for which you would like to use your garage to help you best determine if you have enough space and how to divide that space for each area or activity.
This is a necessary task that must be completed before you can begin to design the space.
Garage Tip # 4: Consider Hiring a Professional
If you are overwhelmed by the amount of stuff you have in the garage or at a loss for how best to use the space, you may want to consider hiring a professional to help you.
Depending on your needs, this may mean hiring a professional organizer or it might mean hiring an interior designer.
It could also mean simply bringing in a company that specializes in organization systems for closets and garages.
While you can certainly put together your own customized system with pieces or a kit purchased online or at a home improvement center, it is much easier to bring in the help of a company that can assist you in the design process, provide customized storage solutions and install the system for you.
This same type of company can also help you maximize the space if you choose to use it as an office, workspace or hobby space that requires work areas and storage.

Garage Tip #5: Finish the Floor
Even if you only plan on parking in your garage, you should finish the floor.
For starters, you might be very pleasantly surprised at just how much this changes the look of your garage.
No one wants boring concrete patios or walkways, so why would we want bare concrete floors in our garages?
Plus, the porous nature of concrete makes it difficult to completely clean up spills or drops of oil that may be left behind by your car.
The way you choose to finish the floor will depend on your ultimate goals for your garage, but options include etching, staining or painting the concrete, installing rubber flooring, or installing vinyl or linoleum flooring.
Do-it-yourself epoxy kits and concrete paint are easy, affordable options that can immediately enhance the look of your garage and improve the function of the floor.
Because it is so easy and affordable to finish your garage floor, there is really no reason not to make this simple improvement to make this space function (and look) better.

Garage Tip #6: Consider an Insulated Door
Insulated garage doors serve multiple purposes, so they are not just for folks who plan to use this space as a gym or office and are worried about cold winter mornings.
Insulated doors are stronger, which means they generally hold up better over time.
They are also quieter, which is a nice feature to have, particularly if you leave early in the morning or often return late at night and park in your garage.
While an insulated door is not going to suddenly make your garage just as comfortable as your living room in the middle of winter, it does help keep it warmer, which will make it more comfortable overall.
The insulation will also help keep the heat in if you heat your garage with a space heater while working on your car or using the space as a game room.
If you have a room above the garage that is a temperature-controlled living space, insulating your garage walls and ceiling and installing an insulated garage door can help conserve energy and keep that living space at a more comfortable temperature.
Folks who plan on spending much time in their garages may also want to consider an insulated garage door for the noise-reducing qualities.
The insulation helps to muffle the noise on both sides of the door, which means happier neighbors if you are loud in the garage and happier family members if your neighbors are loud.
If a new garage door is not in the budget, you may be able to insulate your current metal door with simple, inexpensive kits available at home improvement centers.
In warmer areas, like Southern California, some stores do not keep these insulation kits in stock, so you might have to order them online and pick them up at the store.

Garage Tip #7: Get a Tool Box
Everyone needs a tool box.
Some homeowners will need an entire wall of tool storage and others may need something as small as a tackle box, but everyone needs some type of tool box.
Even if you do not have a drill or a saw, you are bound to at least have a few screwdrivers and a hammer.
A tool box will keep your tools organized and easy to find, while also cleaning up your garage, since there will not be tools left on top of your washing machine or next to your pet food containers.
If you have a lot of tools or plan to use your garage for a hobby that has a lot of tools or supplies that you use often, you may want to consider a pegboard or other hanging tool storage system that will keep your necessities organized and easy to grab.
Garage Tip #8: Consider Overhead Storage
Large items that are not often used — such as holiday decorations and water skis — are perfect candidates for overhead storage racks to make use of the wasted space near the ceiling of your garage.
This option is not for everyone, since automatic garage door openers and rails for garage doors do not always leave enough room for overhead storage racks, but if you have some unused ceiling space, this is definitely a storage option you should consider.

Garage Tip #9: Hang It Up
Designate an area of the wall where you can hang bikes, yard maintenance tools, extension cords, ropes, hoses and ladders.
All of these things take up too much floor space when stored against the wall and have a tendency to trip people, but they can be easily hung on the wall to keep them out of the way but still easily accessible.
Garage Tip #10: Make Yourself the Center of Your Garage Layout
Consider how, when and how often you use items in your garage, and determine the layout that will work best for you.
If you are an avid recycler, your recycling bins should be near the door that leads into your house to make recycling more convenient.
If you have part of your garage set up as a pantry and visit this pantry several times a day while you are cooking, the pantry should be as close to the door as possible to keep you from needing to cross the entire garage every time you need a can of soup.
If you ride your bike to work every day, your bike storage hooks should be easy to get to and nothing should be placed in front of your bike storage area.
If you like to tinker with projects, start seedlings for your garden or make jewelry as a garage-based side business, creating a comfortable, clutter-free workspace with room for your tools and supplies should be a priority.
Your Turn…
How have you maximized the space in your garage?