Fun, Festive Lemonade Recipes For Your Backyard Party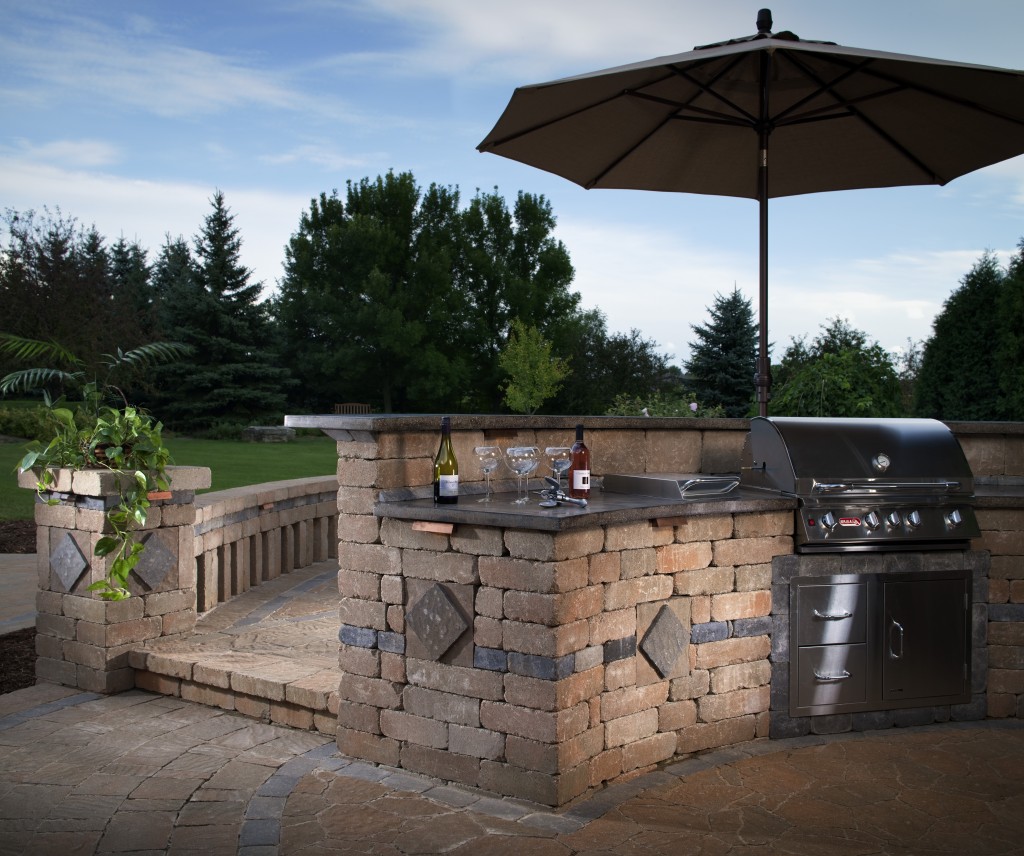 On a hot summer day gathered around the barbecue grill or relaxing by the swimming pool, there is nothing quite like a cold, refreshing glass of lemonade.
This picnic must-have and long-time favorite is easy to make, has a wide appeal and is an affordable option for folks in need of bulk beverage options for larger gatherings.
This versatile drink is perfect for children's parties, al fresco brunches, family barbecues and just about any social gathering.
It can even be spruced up a bit with various alcohols for grown-up parties, and lower-sugar, spiked versions can be served as an aperitif.
Whether you serve it infused with fruits and herbs from your garden or blended to perfection as a sweet, post-barbecue treat, lemonade is a tried-and-true option that makes outdoor entertaining easier.
One of the nice things about lemonade is that it requires just three ingredients to make this refreshing drink.
Of course, there are all sorts of other things you can add to create a signature drink your guests will look forward to at all your soirees or to whip up some unique beverages for your next garden party.
But let's start with a basic, easy lemonade recipe that will work for any gathering and will provide you with a base from which to create some of the recipes in this post.
Basic Lemonade Recipe with Fresh Lemons
For about one gallon of lemonade, combine the following:
Juice from 40 to 45 lemons
8 cups of water
3 to 4 cups of sugar (depending on how sweet you like it)
For about two quarts of lemonade for smaller gatherings, combine the following:
Juice from 20 to 24 lemons
4 cups water
1 ½ to 2 cups sugar (depending on how sweet you like it)
Basic Lemonade Recipe with Lemon Juice
If you do not have the time or desire to squeeze dozens of lemons for fresh lemon juice, you can cheat by using bottled lemon juice found in the produce section of your favorite grocery store.
For about one gallon of lemonade, combine the following:
6 cups of lemon juice
8 cups water
3 to 4 cups sugar (depending on how sweet you like it)
For about two quarts of lemonade, combine the following:
3 cups of lemon juice
4 cups of water
1 ½ to 2 cups of sugar (depending on how sweet you like it)
Low-Calorie, Basic Lemonade Recipe
To make a delicious drink that has just the right amount of sour and sweet but is a healthier option with fewer calories, replace the sugar with one of these all-natural sweeteners:
Agave nectar
Stevia
Stevia-raw sugar blend
Stevia is much sweeter than sugar, so start with about half of the amount, rather than replacing your sugar with an equal amount of stevia.
You can always add more to achieve the perfect level of sweetness.
Simple Syrup recipe
For some of the recipes below, it will be helpful for you to be familiar with how to make basic simple syrup, which you can then expand on by adding berries and herbs and whatnot.
You can get fancier than this, but to keep things super simple, we are going to stick to a 1:1 ratio for this simple syrup.
Pour your water and sugar into a saucepan, bring to a boil, and then lower to medium heat.
Keep cooking and stirring until the sugar has completely dissolved.
This will only take a couple of minutes after you get it boiling.
Now you have simple syrup that you can tailor to your fit your needs by adding various ingredients, which you will learn more about as you read through the recipes below.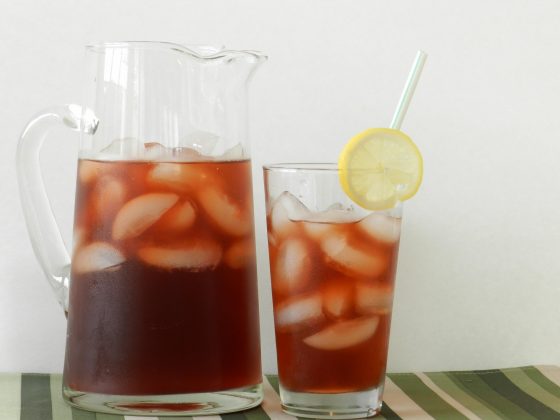 Backyard Entertaining: How to Serve Lemonade
Stepping onto your patio with a tray filled with glasses and a pitcher of lemonade may be the image you have in your mind when you imagine yourself serving lemonade, but there are easier options out there for folks who like worry-free outdoor entertaining.
Here are 10 ideas to use as inspiration when determining how to serve lemonade at your next patio party:
1. Serving lemonade in a punch bowl with a ladle is a good choice for garden parties, bridal showers, baby showers and similar events.
2. For barn dances, parties with a country or farm theme, barbecues and casual gatherings, you can serve lemonade in an over-sized mason jar using a ladle and smaller mason jars for glasses.
3. Serve your lemonade in a glass pitcher with matching glasses for more formal affairs.
4. Purchase popsicle molds and make lemonade popsicles for kid-centric celebrations or pool parties.
5. Make lemonade in bulk and pour into a self-serve drink dispenser with sliced lemons to make your job as party host a bit easier.
6. Serve flavored lemonades in martini glasses to make them feel more festive.
7. Serve sparkling lemonade in champagne flutes to make your party feel a bit fancier.
8. For Halloween parties or a birthday bash for a science lover, serve lemonade in test tubes and beakers.
9. Serving lemonade in stemless wine glasses works for any type of occasion and takes your party up a notch without making it too formal.
10. If you do not mind a little extra work to make your party more memorable, you can use a funnel to pour your lemonade into flip-top, glass bottles that your guests can take home as party favors.
You can even personalize them with labels with your guest's names or the date and name of the event.
Flavored Lemonade Drink Recipes
Classic lemonade recipes work for almost any type of celebration or gathering, but sometimes you want to expand your options to show off your well-honed hosting skills or make your events more memorable.
Lemonade is so versatile that there are limitless options when it comes to additional ingredients you can combine in different ways to create entirely new beverage experiences.
Here are several creative, non-alcoholic lemonade recipes that your guests are sure to enjoy.
1. Pink Lemonade Recipe
This is pretty standard fare and an old favorite that most of us remember from our childhood.
The easiest way to make passable pink lemonade is to add about two teaspoons of grenadine for every four cups of water in your basic recipe.
Grenadine is a syrup made from sugar and pomegranate juice, so you can make your own with these ingredients or purchase it at most grocery or liquor stores.
Alternatively, for a fresher pink lemonade, you can replace one-quarter to one-half of the water in your recipe with cranberry juice.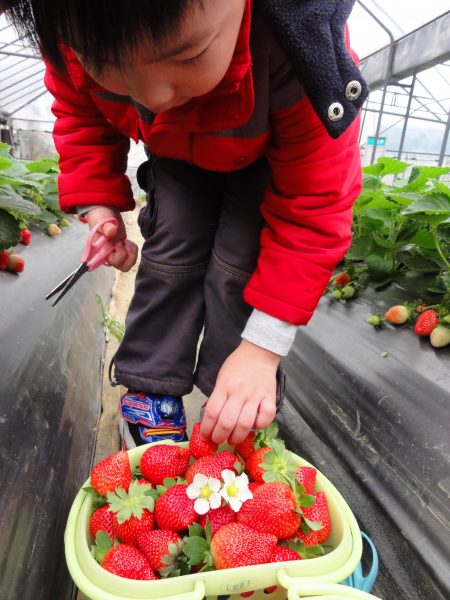 2. Strawberry Lemonade recipe
The easiest way to make strawberry lemonade is to start with one of the basic lemonade recipes at the beginning of this post and simply stir in one package of semi-thawed, frozen strawberries.
If you do not mind a bit more work, you can blend fresh or frozen strawberries with your basic lemonade recipe in your blender.
If you choose this method, you will want to serve the drinks soon after to avoid too much separation, which will lead to a less-appealing look.
The best way to make homemade strawberry lemonade is to puree your strawberries and strain them through a sieve before stirring them into your lemonade.
3. Raspberry Lemonade Recipe
You can always just mix a handful of fresh raspberries into your lemonade for looks, but for a truly tasty treat, puree about two cups of raspberries, strain them through a sieve and stir them into your lemonade.
4. Blackberry Lemonade Recipe
Just like with the raspberries, puree about two cups of blackberries, strain and stir into your finished lemonade before serving it to your guests.
If you want to cheat and make things easier, you can also simply replace half of your water with blackberry juice.
5. Loganberry Lemonade Recipe
The easiest way to incorporate the flavor of loganberries into your lemonade is swapping out half of your water for loganberry juice, but you can also do the puree-and-strain method referred to above.
6. Thyme Lemonade Recipe
If you happen to grow thyme in your herb garden, this is definitely something you should consider serving at your next backyard barbecue.
But even if you do not grow this herb, you should have no problem finding it in bunches at your local farmers market or favorite grocery store.
You will just need one bunch of it, but make sure you keep some sprigs to garnish your drink dispenser and your guests glasses.
To make thyme lemonade, you are going to want to use that simple syrup recipe I included above.
Bring your water, sugar and thyme to a boil in a saucepan, keep stirring until the sugar dissolves, allow to cool, and strain through cheesecloth or a sieve into your serving vessel with the rest of your basic lemonade recipe.
7. Rosemary Lemonade Recipe
To achieve amazing rosemary lemonade, you just follow the directions for thyme lemonade, but substitute rosemary for the thyme.
Do not forget to set aside some sprigs of rosemary to use as garnish.
8. Lavender Lemonade Recipe
Make your simple syrup with one cup of water and one cup of sugar from your lemonade recipe.
After your sugar has dissolved, remove your saucepan from the heat and immediately add about one-quarter cup dried lavender.
Stir it in, and then allow this mixture to steep for about 15 minutes.
Strain through your cheesecloth or sieve, toss out the used lavender, let your lavender-infused simple syrup cool completely, and then mix in the rest of your lemonade ingredients.
9. Basil Lemonade Recipe
You have two options for making basil lemonade; you can either make basil syrup following the simple syrup recipe or steep your basil lemonade more like a tea.
To make basil syrup, combine one cup water, one cup sugar and about two cups of fresh basil leaves (hopefully from your herb garden) in a saucepan.
Bring to a boil, stir until the sugar dissolves, reduce to a simmer, simmer for no more than five minutes, and then strain your syrup through a sieve or cheesecloth.
Toss out the basil leaves and use some sprigs of fresh basil to garnish your guests' glasses.
Alternatively, if you do not want to make syrup, you can also simply make a basic lemonade recipe, add about one cup of torn basil leaves, cover and place in the refrigerator overnight.
Before your party, pour the mixture through a sieve to strain out the basil leaves.
Then use some fresh basil as garnish.
10. Cucumber Lemonade Recipe
Puree two cucumbers, strain them through a sieve, squish them a bit to get all of the good juice out, and add this to your basic lemonade recipe.
11. Sparkling Lemonade Recipe
You can make any of the recipes mentioned above fizzy and fantastic by swapping out half of the water in the basic lemonade recipe for club soda.
12. Watermelon Lemonade Recipe
Puree about one-half of a medium watermelon in a blender or food processor.
Strain it through a sieve to get lots of refreshing watermelon juice to add to your basic lemonade mixture.
Be sure to purchase seedless watermelons or remove the seeds before pureeing.
Cut the other half of your watermelon into small chunks to place in your guests' glasses.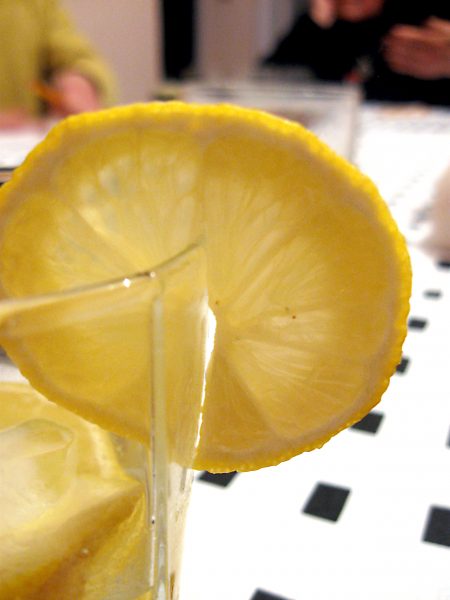 Backyard Entertaining: Lemonade Recipes – Things to Consider
You can get even more creative with your lemonade-based concoctions by combining more than one extra ingredient to add to the basic mixture.
For example, you might want to try cucumber-mint lemonade, watermelon-mint lemonade, cucumber-basil lemonade, strawberry-blackberry lemonade, sparkling pink lemonade and more.
Whichever ingredients you choose to include, don't forget to set some aside to use as a garnish for your finished drinks.
You might also consider sugaring the rims (similar to how you would salt the rim of a margarita glass) to enhance visual presentation and make these drinks an even sweeter treat.
What is your favorite lemonade recipe to serve to your guests at outdoor parties?
Let us know in the comments below!
Photo Credits (in order of appearance): morgueFile, imelenchon; morgueFile, pippalou; morgueFile, wunee; morgueFile, imelenchon; morgueFile, Alvimann;