Buy Fresh: Roundup of CSAs in San Diego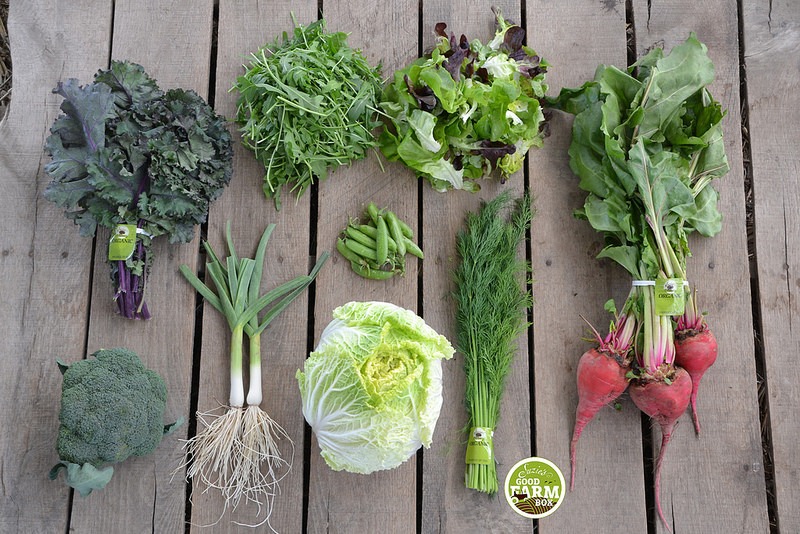 Although this site is full of gardening tips, we don't assume that everyone is a gardener. Still, you might prefer the taste of homegrown fruits and vegetables – as long as you don't have to grow them yourself. That's where CSAs come into the picture. A CSA – community-supported agriculture – lets people buy fresh, local, and seasonal produce directly from an area farmer, and often delivers the food right to your doorstep.
CSA Basics
People usually buy memberships in a CSA guaranteeing them to a certain number of boxes of produce provided by the farmer throughout the growing season. Many CSAs will drop off the boxes at locations near your home or will even deliver the box right to your house. Typical boxes contain a mix of fruits and vegetables, and will even include a fresh bouquet of cut flowers, and newsletters with farm updates and recipes. Most CSAs charge an initial membership fee and monthly dues ranging from $25 to $100, depending on the box size and plan you choose.
CSA Benefits
Beyond the fact that you will be eating mega fresh food, you are supporting local farmers and sustainable growing practices. And because many CSA boxes include seasonal produce, you might have the chance to try something new that might not otherwise make it into your shopping cart. This is the way I learned how to make – and try for the first time – fried green tomatoes. Other boxes have included persimmons and edible flowers, which are two foods I wouldn't normally eat.
Finding a CSA
Ask around. Chances are someone you know buys from a CSA, and they'll be able to tell you about the type of produce provided, and cost. You can also ask your local grocer because stores also purchase from area farms. If you want to see a map of CSAs near you, try LocalHarvest.org. For a list of CSAs in San Diego, read on below.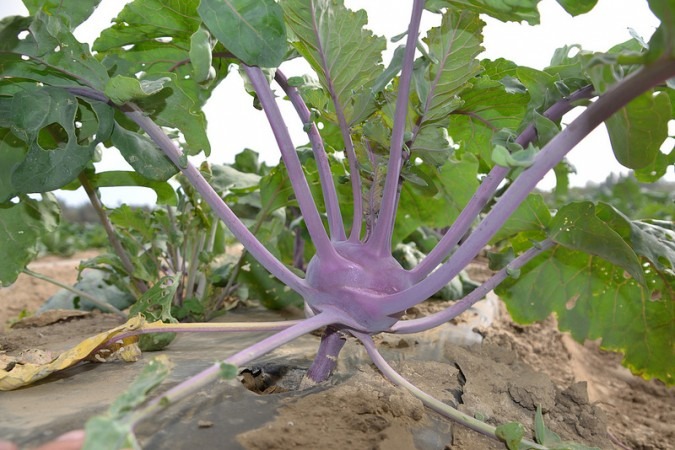 CSAs in San Diego
Suzie's Farm —
Suzie's provides produce to several San diego eateries and stores. Its CSA program allows customers to pick up at over 25 locations and offers regular or small sizes with between 6 and 15 freshly harvested items. Boxes can be delivered every week or every other week. Small boxes are $25 each and regular boxes are $30 a box, although bulk discounts are available. New CSA members receive two free farm tour passes to see the growing grounds for themselves.
— Address: 2570 Sunset Avenue, San Diego, CA 92154
— Website: suziesfarm.com
— Phone Number: 619-662-1780
Be Wise Ranch —
Be Wise provides a week's supply of produce for a large family or for three or four adults. Typical boxes contain 10-12 items and cost $30 a week. As Be Wise shares on its website, a box might contain 10 tomatoes, 2 avocados, 5 oranges, 3 lemons, green beans, squash, beets, lettuces and carrots. Boxes are delivered weekly or every other week to pre-defined pickup spots. Be Wise also offers a four-week trial delivery for $140.
— Address: 20505 San Pasqual Road, Escondido CA 92025 
— Website: www.bewiseranch.com
— Phone Number: 760-746-6006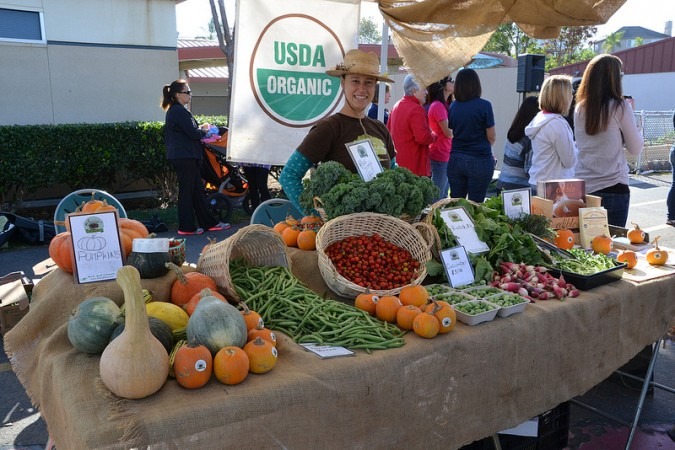 Seabreeze Organic Farm —
Seabreeze delivers weekly or bi-weekly to your door and offers a regular size share for $65 pr delivery or a small size for $60, plus a $25 startup fee for both options. The regular bag delivery contains 15-plus different varieties of vegetables and fruits and a bouquet of flowers and will feed up to five people, and the small bag includes up to 14 different varieties of vegetables and fruits and a bouquet of flowers, and will feed up to three people. One recent delivery contained ruby grapefruit, kiwi, artichokes, scallions, radishes, lettuce, flowers, cucumber, kale, cilantro, cabbage, bananas. heirloom tomatoes, strawberries, rainbow carrots, and more.
— Address: 3909 Arroyo Sorrento Road, San Diego, CA 92130
— Website: www.seabreezed.com
— Phone Number: 858-481-2009
J.R. Organics Certified —
J.R. delivers small or regular produce boxes either weekly or bi-weekly to one of 25 locations throughout San Diego county. The weekly, regular box, will provide plenty of veggies for a family of four and the small box suits most families of two. All items are selected weekly by the farmer and may include lettuce, lemon cucumbers, black-eyed peas, grape tomatoes, watermelon, string beans and more. Trial subscriptions start at $47 and full CSA membership starts at $94.
— Address: 31030 Rodriquez Rd., Escondido, CA 92026 
— Website: www.jrorganicsfarm.com
— Phone Number: 760-453-4144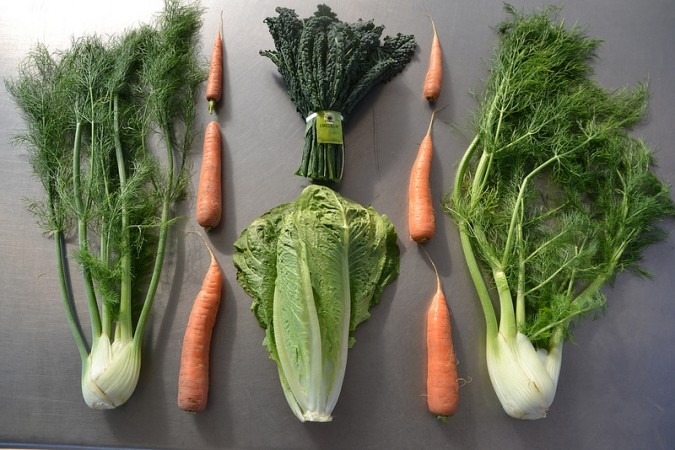 Blue Sky Ranch —
Blue Sky delivers a weekly or bi-weekly box of fruits and vegetables to locations around San Diego, or CSA subscribers may pick up at the farm on Saturdays. Boxes cost $33 each and Blue Sky also collects a one-time $25 processing fee. In addition to produce, Blue Sky sends a weekly newsletter with farm updates and recipes.
— Address: 13743 Blue Sky Ranch Rd., Lakeside, CA 92040
— Website: www.healingfromthegroundup.org
— Phone Number: 619-715-7143 
Eli's Farms —
Like the other CSAs, Eli's delivers weekly or every other week to a variety of pickup locations around San Diego. Two options are available: the "Farmer's Pick Box" with up to 11 options for $20, or the Farmer's Pick Plus, which contains up to 16 items for $30 a box. Current box selections included navel oranges, strawberries, spinach, swiss chard, broccoli, avocados, and cilantro, plus other items.
— Address: 2929 East Mission Road, Fallbrook, CA 92028
–Website: www.elisfarms.com
— Phone Number: 760-483-3276
Good Neighbor Gardens —
Good Neighbor Gardens is an "urban sharecrop" that uses available yard space to garden naturally grown and pesticide-free produce. In this model, people volunteer their existing yards as garden space, which Good Neighbor uses to plant fruits and vegetables. Good Neighbor delivers a regular bag of produce that will feed 1-2 people, or a large bag that feeds 5-7. Delivery is to your door and happens weekly or bi-weekly. Depending on bag size and drop-off frequency, cost ranges from $56 a month to $84 a month. The CSA also offers a two-basket trial share for $50 so you can give the produce a taste test.
— Website: www.goodneighborgardens.com
— Phone Number: 858-375-6121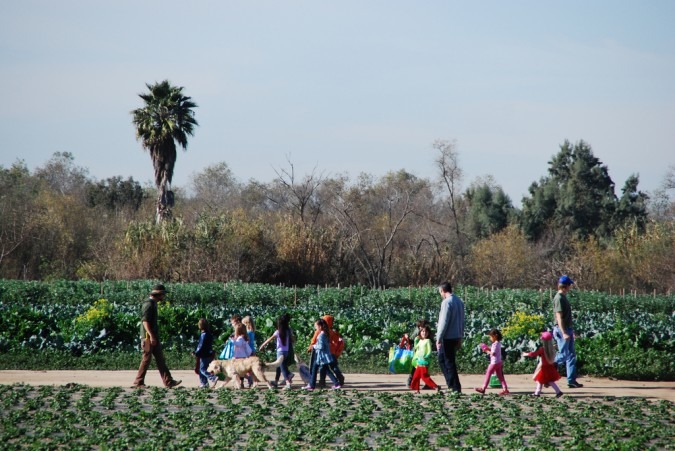 Garden of Eden Organic Farm —
Garden of Eden is a co-op of more than 20 small farms in North San Diego. Box options range from the individual box to small or large family boxes and can be picked up at central drop sites around the county. Drop-offs are weekly and costs range from $112 a month for an individual-sized box to $143 a month for a small box to $168 a month for the large family box. Eggs are also available on a first-come, first-served basis.
— Address: 1542 Silver Tree Lane, Escondido, CA 92026
— Website: www.goeorganics.com
— Phone Number: 760-994-5861
Final Thoughts
Ultra-fresh, healthy, and delicious food delivered that you don't have to grow yourself? For some, that's a dream. How about you? Do you use a CSA? Which one?
Photos courtesy of Suzie's Farm