10 Easy, Attractive Ways to Increase Patio Seating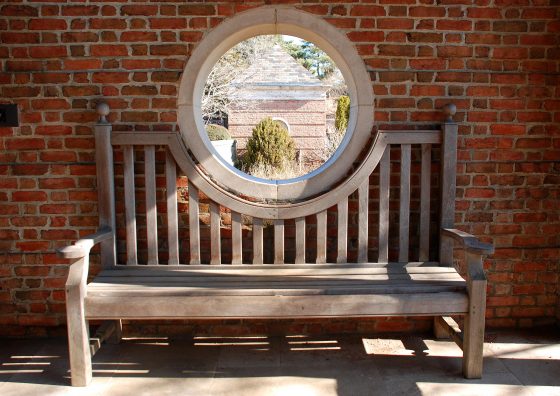 Outdoor living and entertaining just is not the same if you do not have enough seating to accommodate you and your guests.
Whether you have a big family and need lots of seating even for a simple backyard barbecue or like to host social gatherings with long invitation lists, a key component to a successful event is making sure everyone has somewhere to sit.
If a few people forgot to RSVP, you can always stretch your party food by putting out more chips and salsa, or you can water down the drinks a bit if you are running short on booze, and no one will be the wiser.
But just about everyone is going to notice a lack of seating as they balance dinner plates and drinks while shifting from one leg to the other throughout the night.
If your backyard entertaining plans consist mostly of intimate gatherings with a few close friends, then a regular patio furniture set will probably meet your needs just fine, but if you plan on having more than a handful of guests in your backyard at the same time, you are going to need to expand your seating options.
The size of your budget should not hold you back on this aspect of outdoor entertaining, since there are plenty of options available that range from free alternatives to luxury choices.
5 Easy, Attractive Ways to Increase Patio Seating
1. Backyard Benches
Benches are a great seating option for homeowners in need of more places for their guests to lounge.
They come in a wide variety of styles, which allows you to perfectly match your patio décor, and range in price from less than $50.00 for economy options to high-end, super-comfortable bench seating reaching into the thousands.
Curved benches can be placed around trees, metal benches can be placed along walkways, and wooden benches can add a vintage flair to your landscape design.
Some benches can be bolted in place for stability, but movable options provide you with more flexibility in your seating arrangements, such as when it is time to gather around the fire pit.
If you happen to have a spectacular view that you do not want to block, a backless bench is a great way to add seating without obscuring it.
Storage benches are also a great solution that will provide usable storage space for patio furniture cushions, pool toys or gardening tools, as well as additional seating.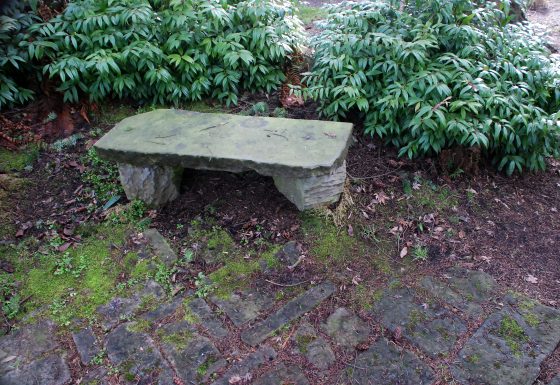 2. Sitting Walls
Stone sitting walls go with any landscape design, particularly because they can be constructed to accentuate their rustic appeal or from materials that add a touch of elegance to your yard.
You can add a sitting wall around the border of your patio, create a water feature with a stone sitting wall built in, or install a retaining wall that can meet your hillside landscaping needs while also providing seating for guests.
3. Bistro Sets
One of the best things about bistro sets is that they will fit just about anywhere.
This means that even homeowners with tiny front porches or small backyard patios can increase their outdoor seating with ease.
Some of these café-style seating options are even foldable, which means folks with little extra space can fold them up and stick them in their garage or garden shed when not in use.
This type of seating option ranges from whimsical wrought iron designs to no-nonsense, basic wooden options, so you are sure to find a bistro set that will suit your taste and meets your needs.
4. Outdoor Sofas
Sofas are not just for indoor living rooms, particularly with the growing number of attractive outdoor couches available.
Here in the San Diego and Orange County areas, homeowners with covered patios can often get away with using an indoor sofa for outdoor entertaining, but couches made from sturdy, easy-to-clean materials that are designed for long-term exposure to the elements really are your best bet.
Patio sofas can get pricey, but they are among the most comfortable outdoor seating options available and can seriously increase the number of seats you have available for guests with just one piece of furniture.
Besides, if you love hanging out on your patio with a good book, imagine how much nicer it will be if you can lounge around on a sofa with big, comfy cushions.
You might find that you are suddenly spending even more time enjoying your backyard.
Outdoor sofas are often more of an investment than other patio furniture options, so make sure you know how to properly clean and care for your furniture to make it last.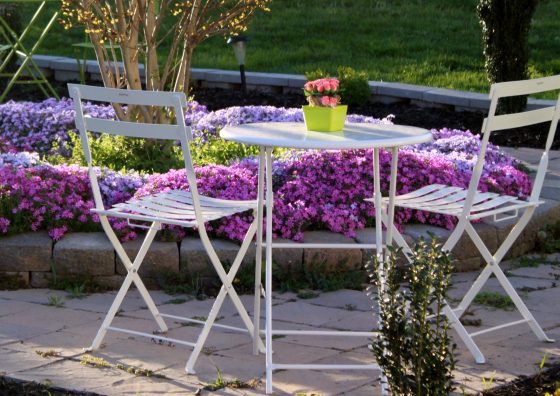 5. Bar Stools
If you have a patio bar or an outdoor kitchen with a counter, then bar stools are pretty much a must-have addition to your backyard décor.
But even if you have not yet added these features to your outdoor living space, bar stools provide an affordable, easy way to increase seating for your family or your guests.
They do not take up much room, can be stored in the garage between parties and are light enough to move around to create different atmospheres for different types of events.
5 Ways to Increase Seating on a Budget
Shopping for the perfect L-shaped outdoor sofa or installing a retaining wall is a great way to increase backyard seating and improve the look of your yard, but these options are not going to fit nicely into every homeowner's budget.
Just in case you blew most of your landscaping budget on a swimming pool or an amazing paving stone patio, here are five affordable seating options that should fit into just about any budget you have set for your patio décor.
1. Flea Market Finds
Start hitting up swap meets, thrift stores and yard sales for previously loved furniture that may have seen better days.
As long as it seems structurally sound, it is easy to create custom-finished pieces with a little elbow grease.
Lots of cheap patio furniture found at flea markets or garage sales – or even on curbs – just needs a good cleaning, or a bit of sanding and a new coat of paint or stain, to have new life breathed into it.
You might be surprised with the magical transformation that is possible with something as simple as a can of spray paint.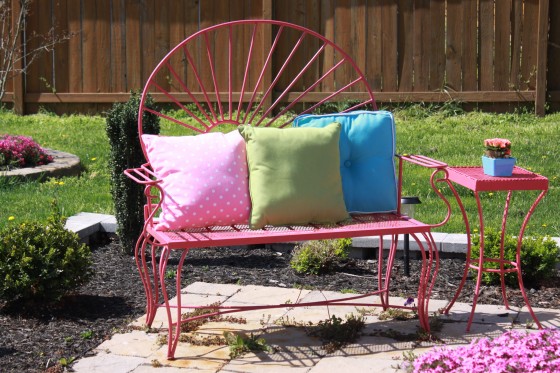 2. Unfinished Furniture
Unfinished furniture stores offer up plenty of seating options that are put together and ready to go – they just need you to tap into your inner designer to pick the perfect paint color or stain to make them perfectly match your patio décor.
This is a great way to find high-end pieces without high-end prices and customize them to suit your personal style.
3. Go Rustic with Stumps
Do you happen to have an unwanted tree in your yard that is in need or removal?
If so, ask your tree-chopping pros to cut the trunk into pieces that can be used as stools or side tables.
Chopping down your tree might not be cheap, but the resulting backyard seating will essentially be free and is a great way to reuse the wood and keep it out of the city dump.
If you do not have a tree in need of removal in your own backyard, put the word out that you are in the market for tree trunk stools, just in case your friends, co-workers or neighbors are planning on some future tree chopping.
4. Bean Bag Chairs
Bean bag chairs are an affordable option that definitely makes your outdoor living space look like a great place to lounge around.
Comfy bean bags can be purchased in durable, easy-to-clean fabrics that can withstand a little rain, and their completely portable character makes them perfect for rearranging at a moment's notice to accommodate more guests, settle in for an outdoor movie night or create an intimate atmosphere for smaller parties.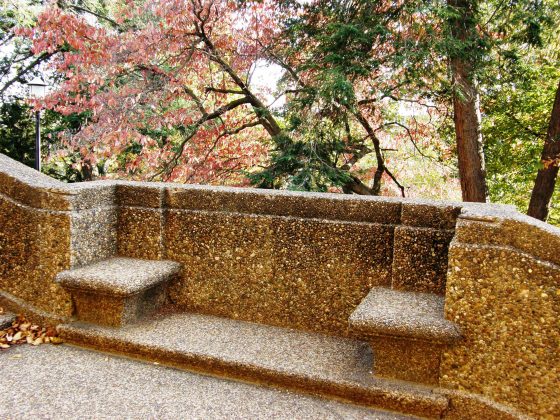 5. Last Year's Leftovers
End-of-the-season clearance sales are the perfect place to find patio furniture that normally would not fit in your budget but now magically will.
Stores that sell patio furniture have to stay on trend and do not want to take up valuable storage space to hold on to unsold summer inventory until the next grilling season begins.
While those of us who live in sunny Southern California know that grilling season never actually ends here, chain stores still choose their inventory based on seasons and put their seasonal wares on sale as those seasons come to a close.
Watch for prices to start dropping on summer gear once they start bringing out school supplies, and you may come across some fantastic finds that were not so affordable just a few months ago.
Ways to Increase Patio Seating: Some Final Thoughts
Keep in mind that outdoor entertaining does not have to be confined to your patio.
You can create a variety of seating options by arranging smaller seating areas in different parts of your yard.
For example, a cozy bench in a themed garden might make the perfect spot for newly acquainted guests to get to know one another better, and you can never go wrong with a circle of chairs surrounding your fire pit or allowing your guests to cozy up to your outdoor fireplace.
How do you ensure enough seating for your guests when you partake in backyard entertaining?
Share your outdoor entertaining tips in the comments below.
Photo Credits (in order of appearance): morgueFile, phaewilk; morgueFile, Pennywise; morgueFile, jade; morgueFile, jade; morgueFile, krosseel